Why Marcus Stroman Will Need to Come up Big for the Mets in 2020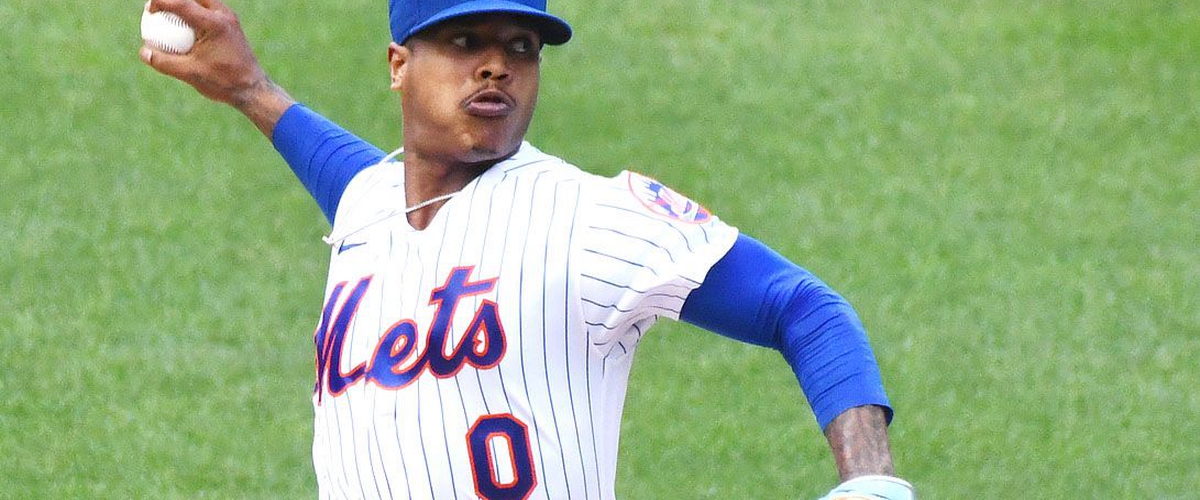 One of the moves the Mets made last season that I was really excited about was trading for then Blue Jays pitcher Marcus Stroman just before the trade deadline. I liked the move for a few reasons. One was that I thought it was cool to see another Long Islander on my favorite team, as he is a graduate of Patchogue-Medford High School which is not too far from where I'm from. It also showed that the team was still determined to compete, as even though it did not work out in the end in 2019, he would still be under contract for 2020. At that point, Stroman had put together an impressive career with Toronto, and had just made his first all-star team. At just 5 foot 7, you can certainly say he has lived up to his motto and trademark, HDMH ("Height Doesn't Measure Heart"). I'd like to say he lived up to the hype for the most part once he got to the Mets. Despite a so-so start, he was able to finish out strong in his last few starts. I found it fun to watch him on the mound during that stretch. Even if he isn't as dominating as Jacob deGrom, you can tell he plays the game with a high amount of energy and enthusiasm, often hyping himself up after a strong inning. I have been looking forward to seeing what he can to in 2020. However, at this point it is no longer a matter of wanting him to have a good season. Due to the circumstances, he will need to pitch at a high level if the Mets intend to compete this season.
Going into the season, the Mets were supposed to have a solid rotation led by deGrom and Noah Syndergaard at the top. Stroman was projected to be the third starter, which seemed like an added bonus at the time. Now, with Syndergaard out for the season after undergoing Tommy John surgery, and just a 60-game sprint to work with, the Mets will have to depend on him a lot more. Here is what the projected starting rotation looks like right now:
1) Jacob deGrom, RHP
2) Marcus Stroman, RHP
3) Rick Porcello, RHP
4) Steven Matz, LHP
5) Michael Wacha, RHP
This season, the Mets shouldn't have to worry about Jacob deGrom underperforming at the top of the rotation, as he is coming off back to back NL Cy Young Awards and is seeking a third straight. With Syndergaard out, Stroman will now become the second starter. Hopefully he exceeds expectations as there are more question marks surrounding the last three. Many were surprised when the Mets decided to sign both free agents, Rick Porcello and Michael Wacha to one-year deals, but now they will both be needed within the rotation. Although both have enjoyed their share of success at certain points with other teams, the past few seasons haven't gone so smoothly. None of them have super high expectations for 2020, but the hope is that they can at least throw some solid innings and keep the team in the ballgame. As for fellow Long Islander Steven Matz, despite finally staying healthy for the past two seasons, the Mets hope they can get even more out of him, as he has shown stretches of both dominate pitching as well as stretches where he has struggled, over the course of his career. Anyways, with the Mets not entirely sure what they will get out of Porcello, Matz, and Wacha, it would really help if they didn't need to worry as much about Stroman.
For a team that was once known for having one of the most exciting rotations in baseball, this team seems to be built more around the offense and they will take whatever they can get out of a fairly different-looking rotation. With each game carrying more weight than it would in a full season, the Mets can't afford for Stroman to be inconsistent. He doesn't need to be as overpowering as deGrom, but as long as he does his job to the best of his ability, the Mets should be in good shape. I also think that if he continues to pitch the way we are used to seeing him pitch, the Mets should seriously consider bringing him back for 2021 and beyond.
---