2018 World Cup:The Most Shocking Results (Top 5)
The 2018 World Cup was filled with Shocks. We were on the verge of getting a new world cup winner as Croatia made the finals while Belgium's golden generation were on the verge of winning the tournament before narrowly losing in the semifinals and finishing 3rd. On the other hand, A lot of big guns disappointed with the likes of Spain and Germany going out early.
So in this blog, after discussing them with my team of experts ( Aryaman, Akshat and Manav) I will take you through the 5 biggest shocks at this edition of the World Cup:
P.S: To maintain diversity and originality, I've included each team once at max
#5 Argentina 0, Croatia 3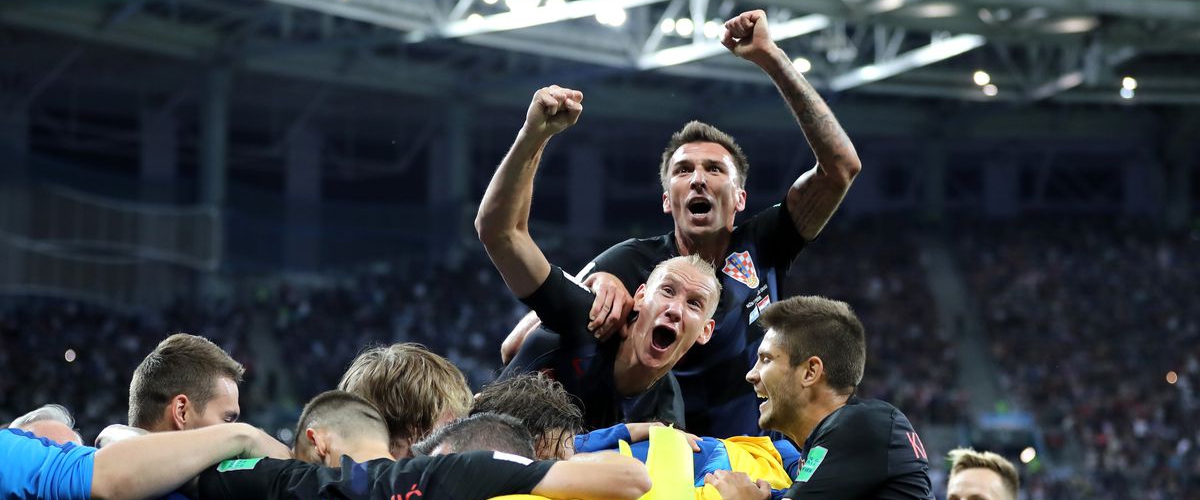 There was no doubt that this wasn't the best ever argentine team. However a team with the GOAT can never be discounted we thought. The majority expected the argentines to bounce back after a tame 1-1 draw vs Iceland. Certainly almost no-one expected an argentine capitulation at the hands of the Croatians. The ball was set rolling in the second half when Willy (Should've sued his parents for that name) Caballero showed the Intelligence of a 2 year old dyslexic child as he chose to perfectly set up Ante Rebic for a volley with the goal left gaping. Then in the 80th minute, Modric decided to score one of the goals of the tournament: an absolute banger from outside the box. 10 minutes later, The argentine defense decided to be as useful as a knitted condom to concede a sweaty goal that wouldn't look out of place in a fifa game. This left Argentina on the verge of going out in the group before the Great Marcus Rojo rescued them only to get knocked in a more respectable round of 16 stage.
#4 Brazil 1, Switzerland 1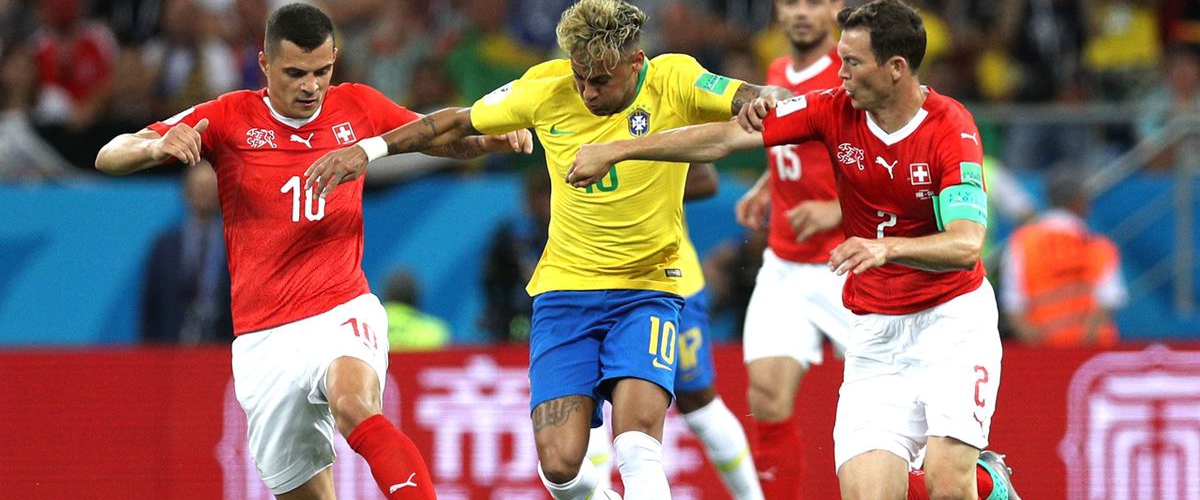 This was supposed to Men vs Boys (Calm down, Kevin Spacey). The potent strikeforce of Willian, Jesus and Neymar were going against a team who's best player was relegated to the Championship. The first goal came in the 20th minute from Coutinho and seemed to be the catalyst for the brazil strikeforce. Instead, the swiss equalised in the 50th minute. Then Neymar decided to things in his own hands.......By Diving. It didn't work probably because you can see better acting on ****hub . The Final Score was 1-1 and set the tone for both teams as Switzerland made it out of a group where they were less favored while Brazil struggled to put in a great performance in the tournament and crashed out in the quarterfinal when they faced their first 'big team' (Belgium).
#3 Mexico 0, Sweden 3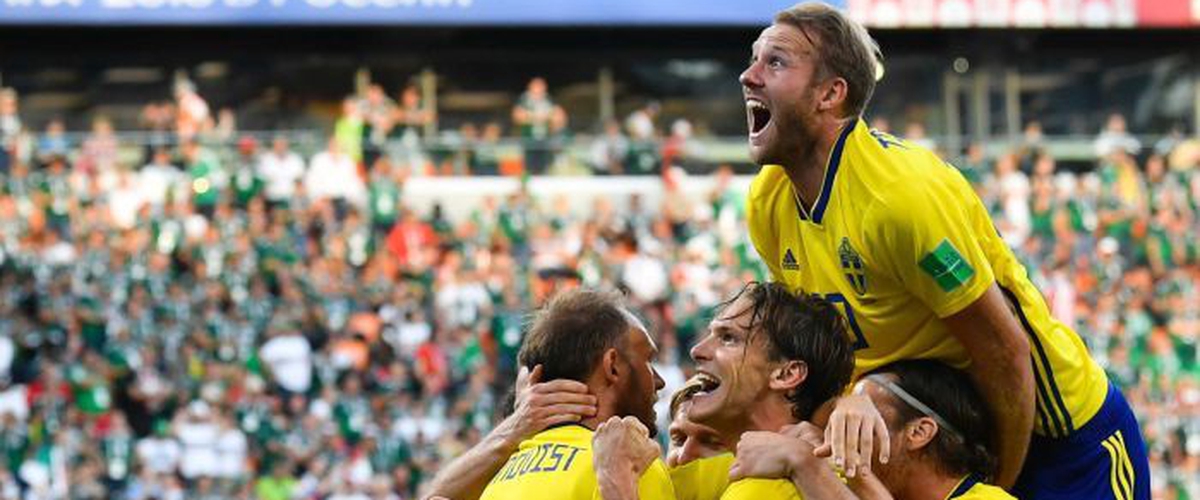 The odds were completely stacked against Sweden as they headed into their final group game. They were 3rd in the group and were facing leaders Mexico. On the other hand, germany, who were tied on points (but lead on head to head), faced bottom-placed South Korea. At half time, the head to head record seemed to be the deciding factor as both games were tied 0-0. At the full time, Sweden had topped their group. They scored 3 past the mexicans (without conceding) in an insane change of events. Sweden went through to the quarters after beating Switzerland in a match as boring as James Milner. Eventually they'd go out to England but thankfully 'it didn't come home'.
#2 Spain 1, Russia 1 - Russia win on penalties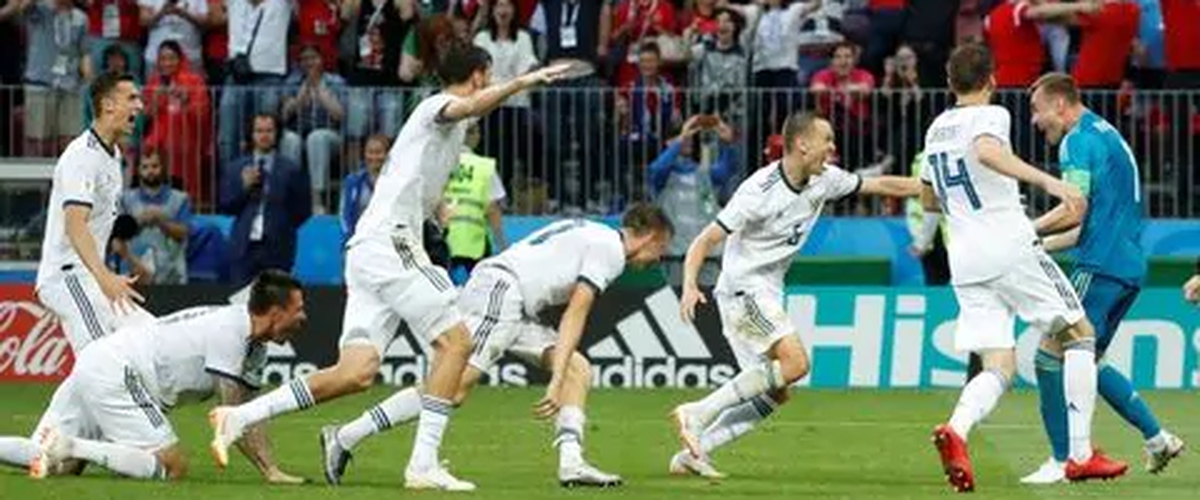 Spain were considered one of the favourites to win the world cup. While, they weren't very convincing, they did get the job done against Iran and had it not been for David De Gea's mistake and Cristiano Ronaldo' s Brilliance, they would have beaten Portugal as well. Furthermore the winners of the tournament usually peak in the knockouts. On the other hand, Russia somewhat surprisingly came 2nd out of a very weak group. You know a group is atrocious when Saudi Arabia is not finishing last. The only decent opposition Russia faced was Uruguay, they were destroyed 3-0. When Spain scored early (through defending which very much only belongs to the russian league), the assumptions of it being an easy game solidified. However Russia equalised. Spain responded to this by 1000 passes about as productive as Red lights in GTA. So the game went into penalties were David De Gea continued his fine form by conceding every single penalty he faced and Russia went through. Russia would go through to the Quarterfinals where they would lose to a virtually disabled goalkeeper on penalties.
#1 South Korea 2, Germany 0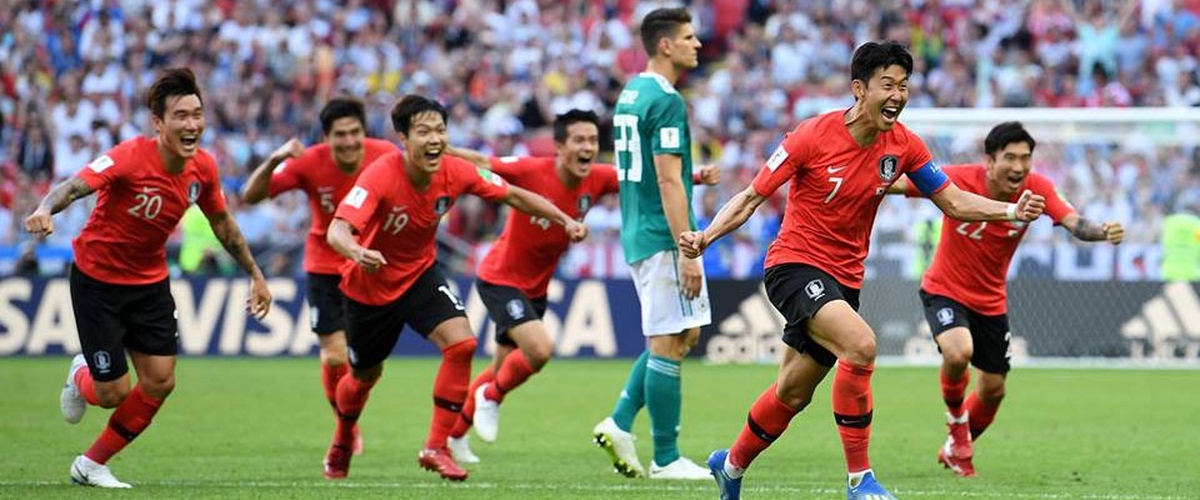 Germany did lose their first game but they seemed to finally be back on track. After just about getting the job done against Sweden, Germany needed to match Sweden's result due to the head to head advantage and they faced bottom-placed South Korea while Sweden faced Mexico. While Germany were not playing very well, at half-time both results were tied at 0-0 meaning they would go through. However shockingly (as mentioned before), Sweden took the lead and went up 3-0 at the 70th minute mark while Germany couldn't finish their half chances. Mats Hummels probably had the best chances but he showed the composure of a loner at a strip club. After going with the all-out attack approach, Germany conceded a corner which led to a goal for Korea due to defending that wouldn't look wrong at an under-6 handicapped football game. Tired of his team-mates' shocking attacking display, Manuel Neuer decided to play as a forward leading to Heung-Min-Son scoring in an empty net and celebrating a 3rd placed finish like a World Cup WIn. Germany went from being the overwhelming favourites to top their group to eventually finishing last in it.