Tyler Glasnow: The X-Factor for the Pirates in 2017
Tyler Glasnow heads into 2017 for the Pittsburgh Pirates with a chance to earn a spot in the Major League rotation. Glasnow did a bit of tweaking from last season. He developed a new delivery in the offseason in hopes to command his pitches better. He owns a wicked fastball that can fire in at above 95 miles per hour. Commanding that pitch will ultimately make him superior to what he was last year. He also developed a new changeup as well as a two-seam fastball. The pitches as far as his stuff goes are excellent.
Glasnow's new mechanical approach benefitted him in his spring debut Sunday against the Orioles in Sarasota. The Pirates took on the Orioles at Ed Smith Stadium as Glasnow made his spring debut. While it's only spring training, he struck out six out of seven batters that he faced. All six of those hitters were MLB players. In fact, two of those batters were MVP candidate Manny Machado and Chris Davis who won the past two American League home run titles.
Glasnow told MLB.com Pirates writer Adam Berry "It was fun. I felt good". He also added "I'm competing for a spot. I need to go out and show people what I can do."
Entering a rotation in which the back end is a huge question mark for the Pirates makes Glasnow all the more important to the Pirates. Their 2017 success will be impacted by how well or how bad Glasnow pitches. In fact, their season depends on how well their pitching staff performs because they have the talent in their starting lineup.
Andrew McCutchen's move to right field, one in which he was very liberal about, will help him focus more on his approach at the plate. McCutchen's 2016 campaign, as bad as it was, still had some flashes of hope towards the end. Surely it was a poor season for a guy like McCutchen, whose standards are through the roof. However, he still ended up hitting twenty four homers as well as driving in 79 runs. For about 70 percent of the league, those numbers are solid.
The Pirates also have Josh Bell coming back after seeing a small sample size in the majors last season. Bell's power has always been one of his most raved about assets to his game. He will become a significant threat as the Pirates first baseman in 2017.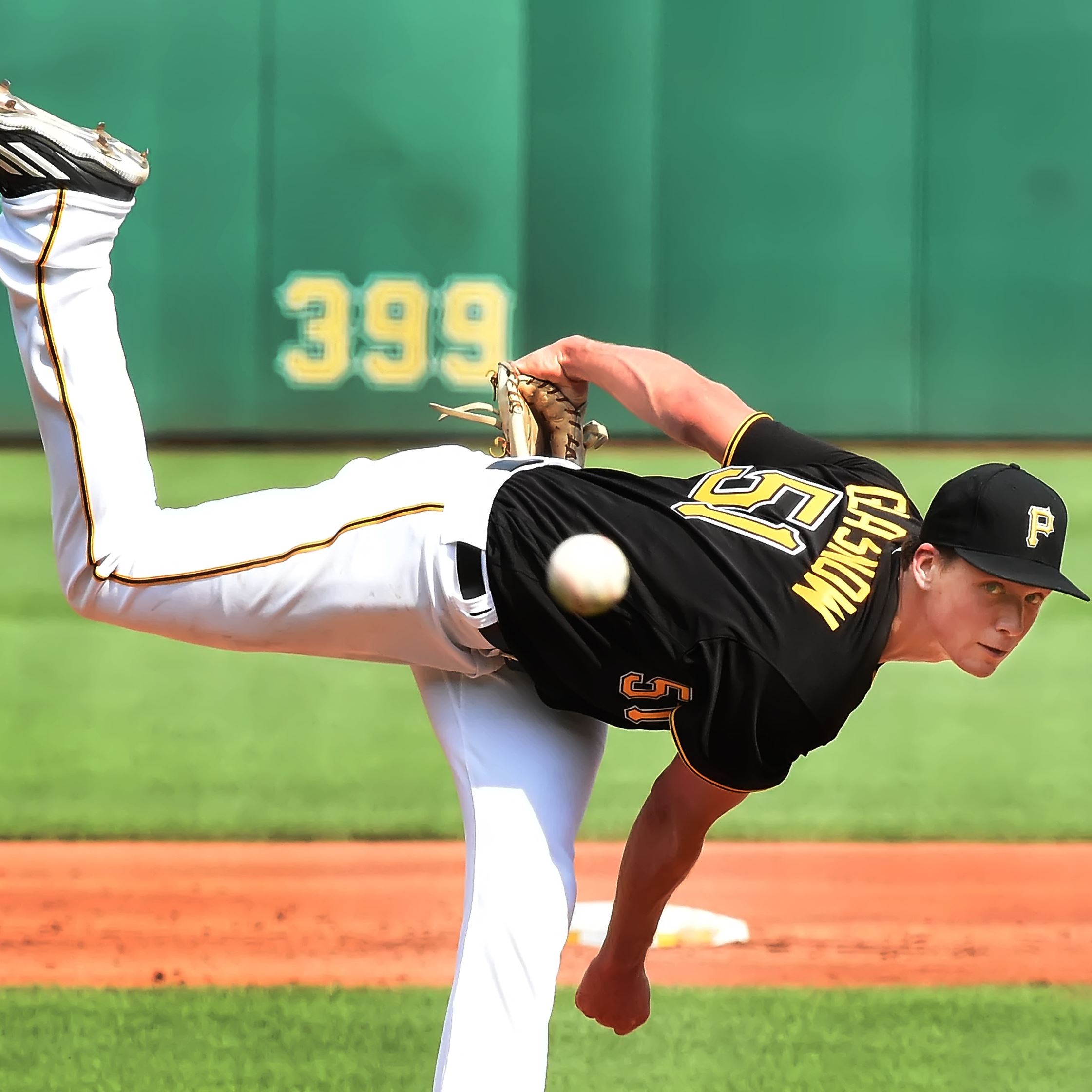 Peter Diana|Pittsburgh Post-Gazette
Getting back to the aforementioned question mark, the Pirates rotation does look solid at the front end. It's headlined by Gerrit Cole and Jameson Taillon, who had a solid rookie campaign last season. Taillon finished the year 5-4 in eighteen starts along with a 3.38 ERA. Assuming he does not have a sophomore slump, he will be a solid number two in year two for the Pirates.
The Pirates re-signed free agent Ivan Nova and he is slated to be the number three guy in the starting five. Nova is where the questioning begins for Pittsburgh's rotation. He was great in 2016 after coming to the Pirates in a trade from the New York Yankees. Nova finished 12-8 with a 4.17 ERA in his time with the Pirates and Yankees. With the Yankees, however, Nova was 7-6 and owned a 4.90 ERA. After he came over to Pittsburgh, he was 5-2 with a 3.06 ERA. The question with Nova is whether or not he can be that same guy in 2017. This is why Tyler Glasnow is an X-Factor for the Pirates in the 2017 season.
I can sit here and continue to talk about his new delivery and tweaks as well as how good his stuff is. But none of that matters at this point. That is already the given variable with Glasnow. Can his newly crafted technique help him become a solidified major league starter? That will only be answered when he's playing meaningful games.
---