All-NBA Team Reactions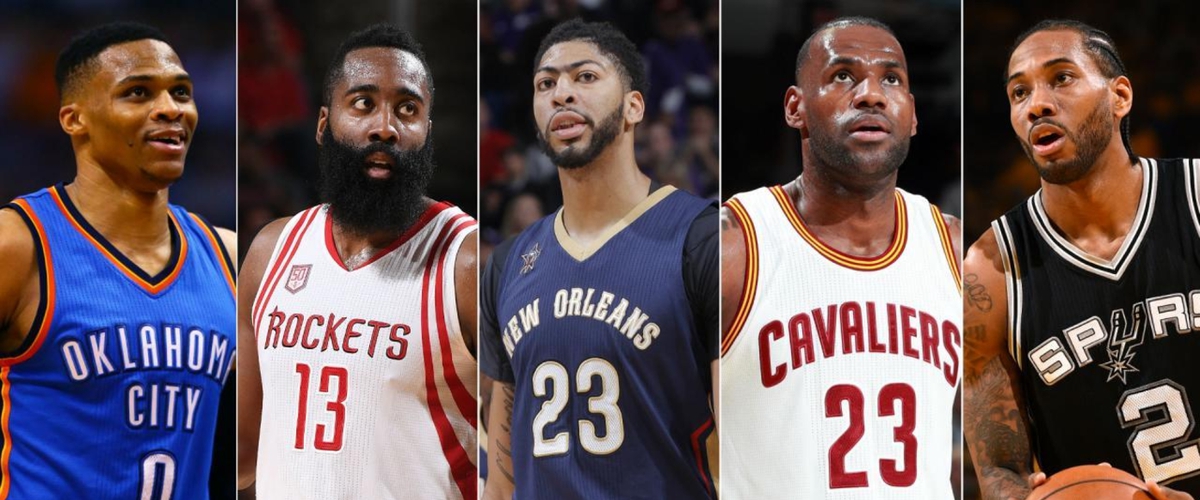 Today, the three All-NBA teams were released today and of course, they're always questions and reactions that come with the selection.
All-NBA First Team:
G: James Harden, Houston Rockets
G: Russell Westbrook, Oklahoma City Thunder
F: LeBron James, Cleveland Cavaliers
F: Kawhi Leonard, San Antonio Spurs
C: Anthony Davis, New Orleans Pelicans
All-NBA Second Team:
G: Stephen Curry, Golden State Warriors
G: Isaiah Thomas, Boston Celtics
F: Giannis Antetokounmpo, Milwaukee Bucks
F: Kevin Durant, Golden State Warriors
C: Rudy Gobert, Utah Jazz
All-NBA Third Team:
G: John Wall, Washington Wizards
G: DeMar DeRozan, Toronto Raptos
F: Jimmy Butler, Chicago Bulls
F: Draymond Green, Golden State Warriors
C: DeAndre Jordan, Los Angeles Clippers
BIGGEST OMISSIONS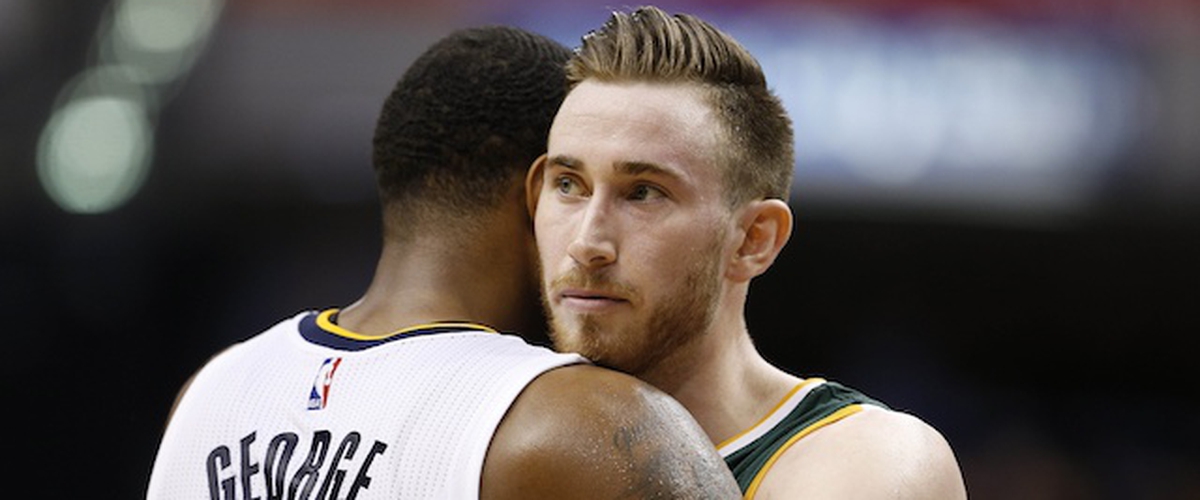 The big obvious omission to me is that of Chris Paul. Chris Paul is one of those guys that all he is missing are some rings. Year in and year out, Paul is producing at the highest level and has a case to be called the best point guard in the league and has had that case for nearly a decade. Now, the NBA is more point guard heavy than it's ever been, that's evident by the fact five of the six guards on the teams run the point (the sole shooting guard being DeRozan). It just seems to me, Paul is being forced to prove it year after year when he shouldn't have to.
Now the omissions everyone will be talking about are those of the two mean pictured above, Paul George of the Indiana Pacers and Gordon Hayward in Utah (a.k.a. the faces of the next Celtics-Lakers rivalry?). There are a few million reasons (read: dollars) that these snubbings hurt. Obviously these two lost out on the chance to be resigned to their respective teams for $207 million, thus making it less financially appealing to stay with their teams. Hayward is a free agent this summer and there are already reports that the Celtics have their eye on him. Hayward could always pick up his option and try again next year, but if he'll likely become an unrestricted free agent.
George and Hayward can now resign to their current teams for only $177.5 million over five years. They could also sign with other teams for $131.6 million over four, but let's put a pin George since he still has one more year on his contract and could very well earn that bonus next season. The financial advantage still belongs to the home teams, more money annually over more years is hard to say no to. But with Hayward, that extra $30 million really could have helped Utah. Now Hayward is looking at $177.5 million to stay with a team that won as many games as the Cavs but still got swept by the not-going-anywhere-anytime-soon Warriors (or Spurs for that matter) or less money to reunite with his college coach on a team with the number one pick in this draft and is the number one seed in the much easier Eastern Conference. It's all of a sudden, a little easier to walk away from Utah.
DID THE VOTERS GET IT RIGHT?
That's a loaded question. The big three of point guards, Steph Curry, Harden and Westbrook, have been on a spin cycle all season over who is best. Around all-star time, Westbrook was deemed the least valuable, being the one who surrendered a starting spot. This time it's Curry surrendering a First team spot.
There's also the question of, who is the second best small forward in the league, Kawhi or KD? KD being on the second team is a little easier to swallow because he missed a significant number of games this year, so availability might have been the deciding factor there.
But the tricky question is Steph v. Harden v. Russ. My take is they got this right. All-NBA teams are an individual achievement and individually speaking, Harden and Westbrook had better seasons than Steph. Westbrook and his triple doubles and Harden with his own for that matter just unquestionably had the superior individual season. Steph undoubtedly had more team success, but let that be an argument in the MVP conversation or during their playoff run, All-NBA, in my opinion, is purely an individual award. But speaking of Golden State...
DRAYMOND RUNNING HIS MOUTH AGAIN
http://www.cbssports.com/nba/news/watch-draymond-green-says-its-bs-that-klay-thompson-was-left-off-all-nba-teams/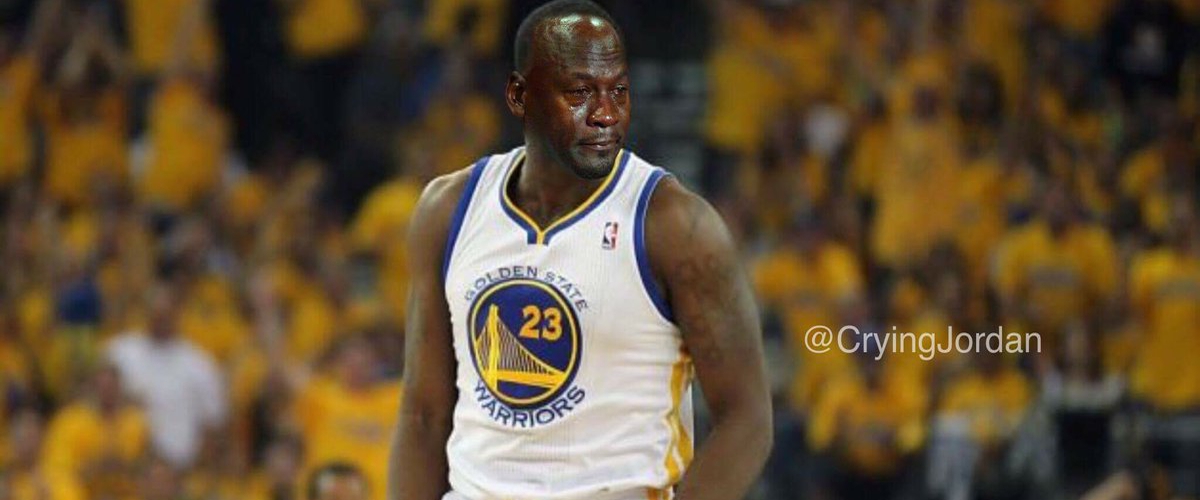 Three of Golden State's big four were selected with Steph and KD making the second team and Draymond on the third. The missing one: Klay Thompson.
Naturally, when on a super team, someone is going to be left out on the awards list sometimes. The problem is, you got 15 spots to give out, three go to centers and six go to forwards. That leaves six spots left for a guy like Klay. We all knew Steph, Harden and Westbrook would collect three. So now before voting even really starts, you're left with three spots for Klay to beat out Isaiah Thomas, John Wall and DeRozan, let alone other snubs like Chris Paul, Kyrie Irving Damian Lillard, etc. It happens.
My only issue with this is Draymond calling it the league's way to "punish" them. I don't understand why Draymond runs around acting like everyone hates the Warriors or why the world is against them. It made sense when he had this mentality when everyone was saying he was too short or too slow, when he was a second round pick, so on and so forth. However, everyone loves the Warriors now. People like Draymond. It wasn't Draymond started unnecessarily painting the world as villains did people stop liking him (kicking Steven Adams manhood also didn't hurt).
If anything, Draymond should feel like a beneficiary of the love the Warriors got because he could've missed out to either of the two guys above, or depending on how they chose the positions, Anthony Davis could have gotten Draymond's forward spot and that last center spot could have gone to Karl-Anthony Towns, Marc Gasol or Boogie Cousins.
At the end of the day, call yourself a villain enough, people will start to see you as the villain
---