Tampa Bay Buccaneers 2018 7 Round Mock Draft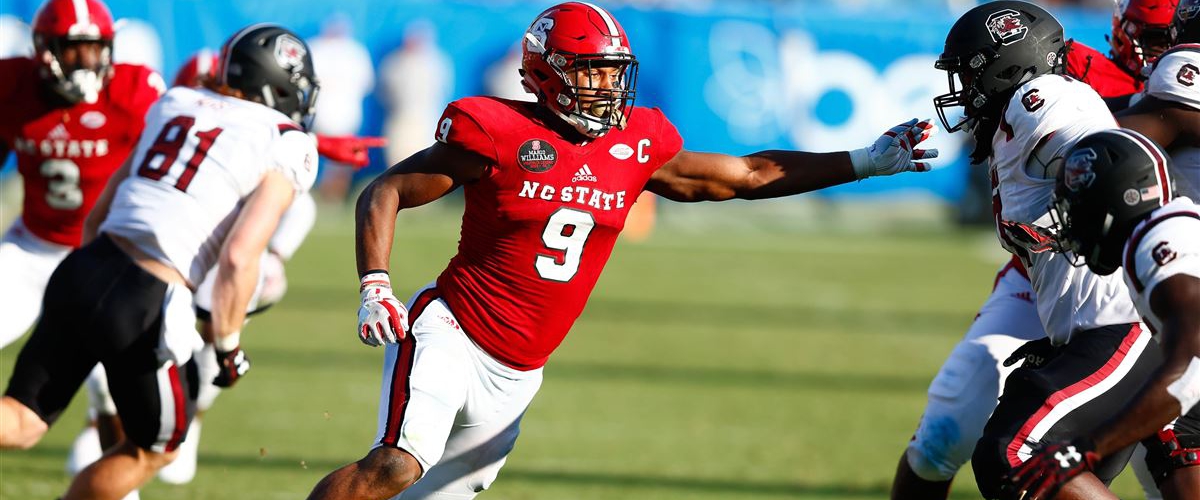 RD 1: DE Bradley Chubb, NC State
RD 2: OL Isaiah Wynn, Georgia
RD 3: DT BJ Hill, NC State
RD 4: HB Ito Smith, Miss St.
RD 5: CB Jordan Wyatt, SMU
RD 6: OT Brian O'Neill, Pittsburgh
RD 6: DT DeQuinton Osborne, Oklahoma St.
RD 7: FS Godwin Igwebuike, Northwestern
The Bucs have a lot of holes to fill in this roster to be able to contend in the strong NFC South. The have solid skill players but need to get stronger and meaner in the trenches. They start by getting a pass rusher that they can pair with Noah Spence. Chubb uses a blend of speed and power to keep tackles off balance. He will need to prove that he can hold the edge against the run, but he should be an elite pass rusher.
Wynn can come in and be a nasty guard in the NFL. He has a great attitude towards blocking and will be a great way to protect Jameis Winston and open some holes in the running game. Hill adds some depth to the middle of the defensive line. He is strong and sets the attack point well. Smith is a talented back that should be able to steal some of the touches throughout the season he will add great depth to the backfield alongside Charles Sims and Doug Martin.
Wyatt has great size to play corner and should stack up well if he is coached right. He can develop behind one of the best in Brent Grimes while he refines his technique. O'Neill and Osborne are both projects that will need some coaching but that have talent to succeed. O'Neill has the length at 6'6" to hold his own at tackle but needs to better his footwork and hand placement. Osborne needs to get stronger at the point of attack and get better at penetrating into the backfield. They both have the potential but need to develop. Igwebuike also has potential to help the secondary as well as contribute on special teams. He has prototypical size at 6'0" and 205 pounds. He needs to get smoother in coverage in order to hold up as a center fielder in coverage.
This draft is all about adding potential and talent in key positions for the Bucs. They need depth and talent on both lines as well as some help in the secondary. If they can do a good job of coaching these prospects, this should turn out to be a very good draft.
---