Absolutely Way-Too-Early 2019 NFL Predictions: NFC East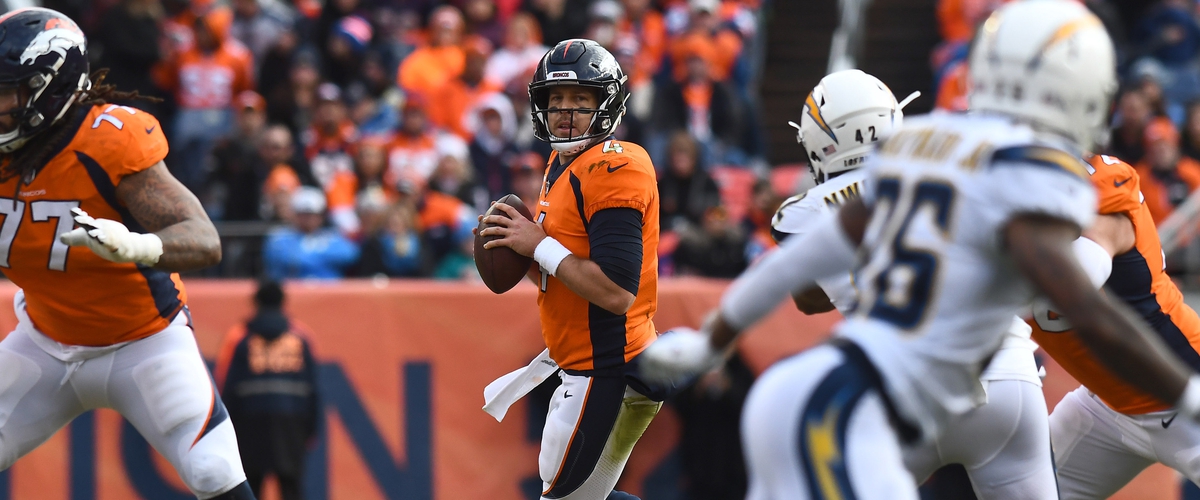 Philadelphia Eagles
Pros
QB Carson Wentz coming back again. You could've said this entering last season, but now it needs to be said ten times as much. QB Nick Foles will not be there to push them through a stage of the season if Wentz is playing awful or gets injured. On the positive side of things, TE Zach Ertz is an absolute monster. He led the team in receiving yards with 1163 yards, leading the team in receiving yards for the third straight season. DT Fletcher Cox was arguably their best player overall, having 10.5 sacks and 46 total tackles. Cox recently had surgery on his foot, but will be ready fully ready for the beginning of training camp.
Cons
The run game needs to find an identity. When your top rusher for a season only has 511 yards, there is a massive problem on your hands. Former Wisconsin RB Corey Clement needs to step up and take more reps, and RB Wendell Smallwood needs to improve overall. With the #25 overall pick, I could see the Eagles either grabbing an O-lineman like Andre Dillard (OT, Washington State) or a WR to the likes of Marquise Brown (WR, Oklahoma). If the Eagles use the draft efficiently, they go on to win the NFC East and be a threat in the NFC Playoffs.
Dallas Cowboys
Pros
The offense looked so much better when WR Amari Cooper joined. The first half of the season, the passing game in Dallas was shaky at times, and putting most of the weight on young RB Ezekiel Elliott. Cooper made such an impact that he was the leading receiver in Dallas at the end of the season. It shows that Prescott started building chemistry quickly with his new teammate and that this coming season may even be bigger and better. The Cowboys' defense improved last season with DE Randy Gregory , but he is now going to be suspended again due to substance abuse. Finally, TE Jason Witten coming out of retirement to play with the Cowboys is great to give some leadership to the offense, but also so Monday Night Football viewers don't have to listen to his horrible commentary.
Cons
Jason Garrett's future. If the Cowboys don't at least make the NFC Championship this coming season, you can pretty much count HC Jason Garrett a coach for hire. Cowboys owner Jerry Jones has made it clear that he is content with the regular season progress, but is unhappy with how badly Dallas has done in the playoffs. Since Garrett took the job during the 2010 season, the Cowboys have made the playoffs three times and are 2-3. I agree with Jerry Jones that the Cowboys' fans need more than just a ticket to the playoffs once in a while, but actual success in the playoffs.
New York Giants
Pros
Bringing in the future with the #6 overall pick. QB Eli Manning has been the starter for 13 seasons, and maybe it is time for him to pass the patton to the next generation. Dwayne Haskins (QB, Ohio State) had a great NFL Combine and really should be picked up by the Giants. The Giants haven't won the division since 2011, and adding a player like Haskins could really help change their future. Current Kansas City Chiefs QB Patrick Mahomes didn't play and watched QB Alex Smith for a year before taking the reigns and winning NFL MVP. If New York can do the same thing with Haskins, he could really be this team's franchise quarterback for the next decade.
Cons
Team morale seemed to be at an all-time low. Manning is slowly getting older, and with age in his case comes a weaker arm and a worse QB. He is not the QB that led this team to a Super Bowl win 2011 and may need to join his brother Peyton in TV commercials to maintain his relevancy. Also, the team has recently traded star WR Odell Beckham Jr to Cleveland for two draft picks and S Jabrill Peppers. This team already had an average roster, but the loss of Beckham makes this team useless. The only way of offense will be RB Saquon Barkley which teams will know and stack the line. This team will be one of the worst teams in the NFL, and it is sad for such an amazing organization.
Washington Redskins
Pros
Their defense was better than expected. Going into the 2018 season, I thought that their defense would be as bad as in 2017. But during the 2018 season, I was looking for a new D/ST on fantasy football and saw their stats and was shocked. Their defense ended the year right in the middle of the league, which was severely better than their rank in 2017. OLB Ryan Kerrigan was unstoppable, with 13 sacks and 43 total tackles. With their first round draft pick, Washington could draft Iowa TE T.J. Hockenson to help their possible new starting quarterback...
Cons
Possibility that starting QB Alex Smith doesn't return. Many reports have talked about the Redskins' belief that Smith will not be ready for the 2019 season after dismantling his leg November 18th against the Houston Texans. So, with the absence of Smith and lack of faith in backup QB Colt McCoy, the Redskins traded for Broncos QB Case Keenum. This may be more of a short-term fix with Redskins fans knowing how average Keenum can be. The struggle now will be for Keenum to gel with the rest of the team during the summer to gain chemistry to avoid a horrible season.
Prediction:
1. Philadelphia Eagles
2. Dallas Cowboys
3. Washington Redskins
4. New York Giants
If you ever want to contact me about anything related to sports or the blog, please feel free to send me an email at [email protected] and I will try to get back to you as soon as I can!
---