The Next Mike Vick?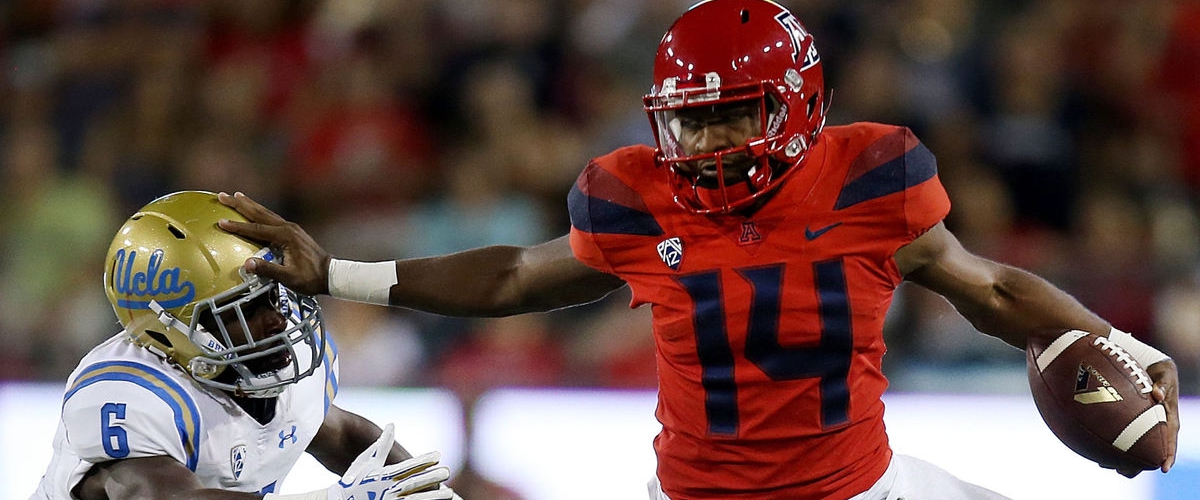 Many people will see the title of this article and think that I am referring to last year's Heisman Trophy winner, Lamar Jackson. While Jackson is an amazing athlete, another athlete has surpassed him in forms of athleticism this season. That quarterback is Khalil Tate of the University of Arizona. Tate has dazzled since he burst onto the scene against Colorado three weeks ago. He came in and rushed for a record 327 yards and 4 touchdowns, while adding 154 yards and 1 touchdowns through the air.
With that performance, Tate announced himself to the world and became an overnight sensation. Fans could not believe that Madden-type stats that he put up and how he left the Colorado defense in his dust. Others were waiting for him to come back down to Earth against UCLA the following week. Fortunately, that did not happen.
Tate followed his introduction with an equally as impressive chorus. Tate rushed for 230 yards and 2 touchdowns, while passing for 148 yards and 1 touchdown. He ran the offense to perfection and obliterated the UCLA defense while leading Arizona to a win over ots PAC-12 foe. Last week he again impressed with 203 total yards and 3 total touchdowns in an overtime win against Cal. He threw his first interception of his impressive stretch, but still executed well enough to get the tough win against a talented school.
Now the world knows who Tate is and knows of his dual threat ability. He reminds everyone of the potential they saw from Denard "Shoelace" Robinson when he ran Rich Rodriguez's offense at Michigan. Tate seems like a better athlete and is more solidly built than Robinson was at 6' 2" and 215 pounds. He has a decent arm and wheels that will make any coach jealous. Overall he is leading Arizona to wins and is making a run in a competition of amazing athletes at the Heisman. Only time will tell if he has what it takes to stay consistent and continue to lead the Wildcats to victory.
---