What to Expect From the Rams in Year 2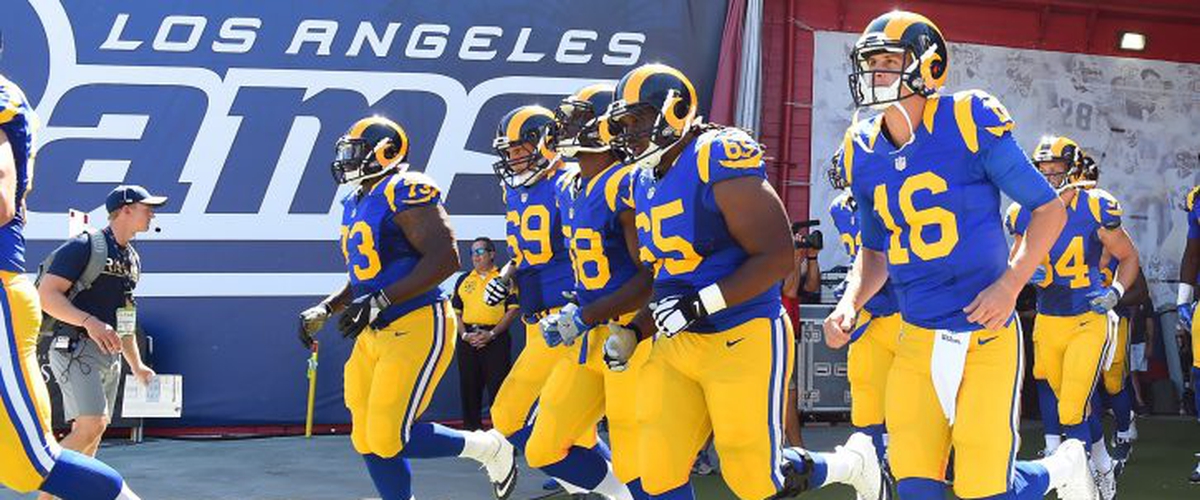 It would be an understatement to say that the Rams' return to LA was a disappointment. They tumbled in the effectiveness of their defense, while they failed to develop their rookie quarterback. Jared Goff struggled mightily behind a porous offensive line while the defense struggled under all of the pressure of having to carry the team.
Now, with a new coaching staff, the Rams are looking to turn a new leaf and become a much better team. They have a new young offensive genius at the helm with solid coaching behind him. Wade Phillips is a genius on the defensive side, which should help to make both sides of the ball take a huge step forward.
Sean McVay was the offensive mind behind the rise of Kirk Cousins and now will turn his sights on Goff. There is plenty of talent to work with. We should see a lot of shorter passes to build his confidence with, followed by deeper crossing routes. McVay will also, most-likely, look to jump start the running game with Todd Gurley, to take the pressure off of Goff. We should see a jump to middle of the pack in his first year with Goff gaining somewhere around 3450 yards and 26 TD's to 11 INT's. Gurley should burst back onto the scene with teams being unable to pack the box with a solid 1245 yard, 13 TD season.
The defense should be back in the elite with experienced rushers such as Robert Quinn and Connor Barwin. They will be able to focus on rushing the passer for the most part. They will also be able to get even more production from Aaron Donald as he will move to the defensive tackle position in the 3-4 defense that will match him up with more guards and tackles. The only spot to worry aboput will be the secondary. However, there is more talent there than they are given credit for with Trumaine Johnson and Kayvon Webster manning the outside and Nickell Roby-Coleman manning the slot. Lamarcus Joyner will switch to safety where he should excel. I believe this will once again be a Top-5 defensive unit.
Overall we should expect a very much improved season from the Rams in years two of being in LA. They should move back to middle of the pack without a true number one receiver and still missing some pieces on the line. They should win between eight and seven and nine games next season. They should split the series with the Cardinals, while taking the series against the 49ers. Goff should take another major step forward while the defense gets its teeth back.