Who Should Start In the Big Apple?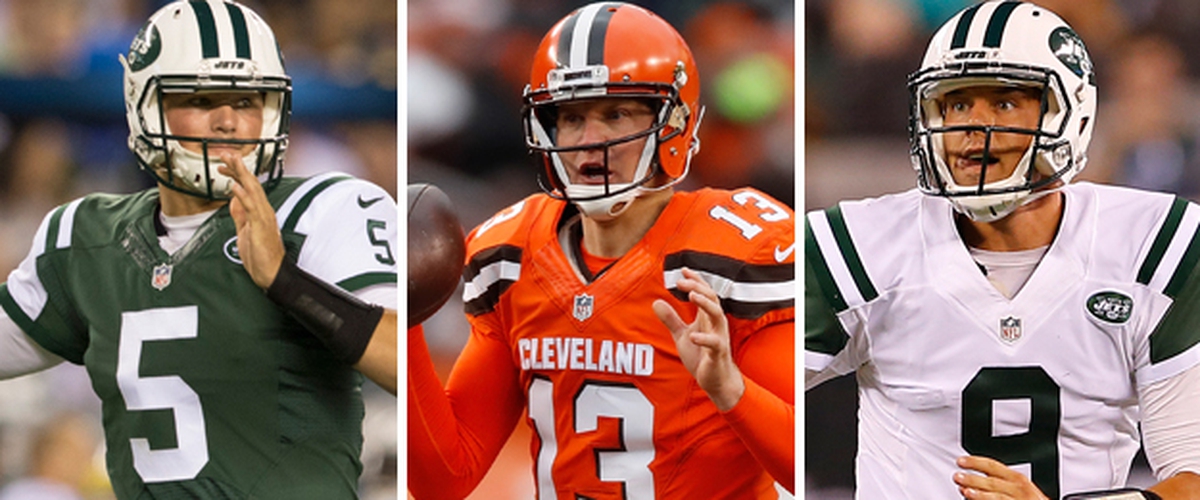 The Jets enter the 2017 season with one of the least impressive quarterback rooms in the league. They have two unproven and so far, wildly disappointing young quarterbacks in Bryce Petty and Christian Hackenberg. They also have a very "experienced" veteran quarterback in Josh McCown. It's usually a pretty bad situation when your fans miss Geno Smith.
After a promising Freshman campaign at Penn State, Hackenberg has steadily gone downhill; despite having all of the talent that a coach wants from his quarterback. Thus, he was selected in the second round after such a disappointing college career. With the Jets, he has yet to convert that talent into any playing time, and is already being seen as a major bust that the Jets should move on from.
Petty had a very successful career at Baylor before tumbling in the draft gue to injury concerns surrounding his back. He has all the arm talent needed but has yet to put together the mental aspect of the game. When given the chance to play last year he threw for 809 yards with 3 TD's and 7 INT's. His turnover issues have to turn around if he ever hopes to be successful in the NFL. If he shows that he can take care of the ball and that he has caught up with the mental aspect of the game, then he could have a very good career.
McCown has the best resume, and that is not a good thing. He has had one really good season in his long career. That came in 2013 for the Bears when he was already 34. now at 38 he is trying to be another version of what the Jets found in Ryan Fitzpatrick two years ago.
The Jets need to take a chance and role the dice on Petty this season. They need to see what they have in him so that they know whether to build around him or to draft a quarterback next year. They have lots of young talent for him to gel with and he has a vast library of knowledge to learn from in Josh McCown. Petty has the tools and they need to focus on trying to develop Petty. Bowles should focus on developing a strong running game while focusing on getting Petty to make smart throws and protect the ball. They don't need Petty to be a Hall of Famer, they just need someone with a smart head and an accurate arm.