A Preview + Prediction of Saturday's Elite Eight Games
March Madness has been very crazy this year with many top seeded teams losing in the early rounds. With the Elite Eight starting today, I decided that I would preview and predict Saturday's games and reveal who I think will win the game and make the final four in San Antonio.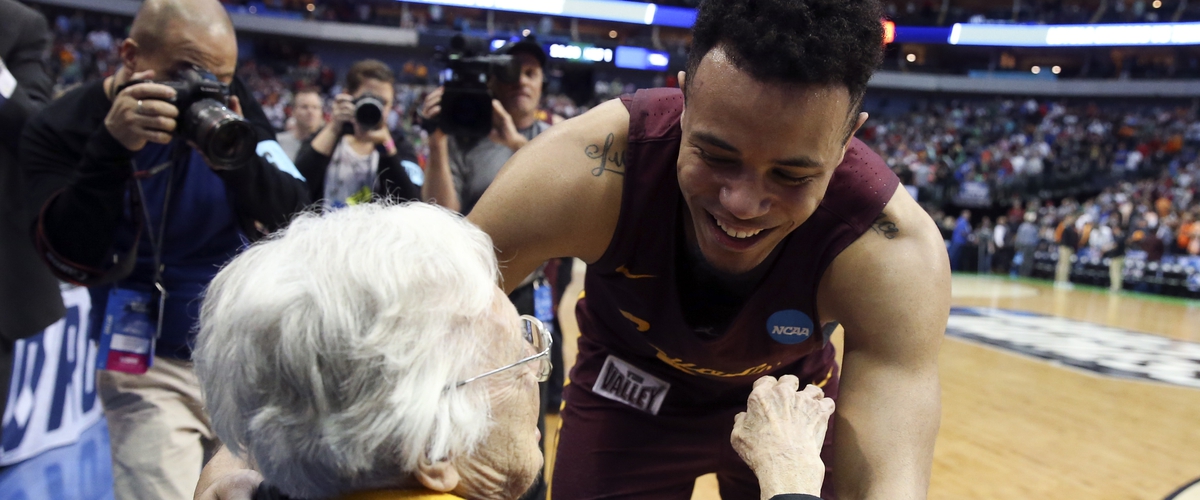 #11 Loyola vs. #9 Kansas State
In a March as crazy as this year, it is only fitting that the region in which the one seed fell in the first round for first time ever, has a regional final as crazy as this. Loyola Chicago has made an absolutely crazy run, winning their first game by two due to an amazing logo three from senior Donte Ingram. This crazy shot was followed by two wild games in which Loyola-Chicago beat both Tennessee and Nevada by one point. The Ramblers define the Cinderella story and have the entire country on their side. While this team has been the feel-good story of the tournament, it is different for the Kansas State Wildcats. The nine seed was never looked as much and were expected to lose in the second round in the tournament. However, the Wildcats lucked out and ended up playing 16th seeded UMBC in the second round. Although the team had made the sweet sixteen, they were still not looked as viable final four contenders and were expected to lose to John Calipari and the Kentucky Wildcats. However, Kansas State overcame these odds and beat Kentucky. This game was incredible because Kansas State was able to win despite the fact that three of their players fouled out. This game is going to be all about defense, as both of these teams are top 40 defensive teams. Loyola Chicago will win if they can shoot the three ball really well and if they can lock down Xavier Sneed and Barry Brown Jr. Kansas State will win if they can play better defense than Loyola Chicago, stay composed when it is close, and by making sure that they do not struggle that much offensively. It will come down who can play better defense and which team can limit the number of turnovers they have this game. I want to root for Loyola Chicago, I really do, but their wins are not convincing enough for me to put them into the final four. The game will be close, but I think that Loyola Chicago's luck has run out. Kansas State proved to me against Kentucky that they can overcome any challenge that they could face. I think that beating Kentucky provides Kansas State with a lot of momentum and that propels them to the final four.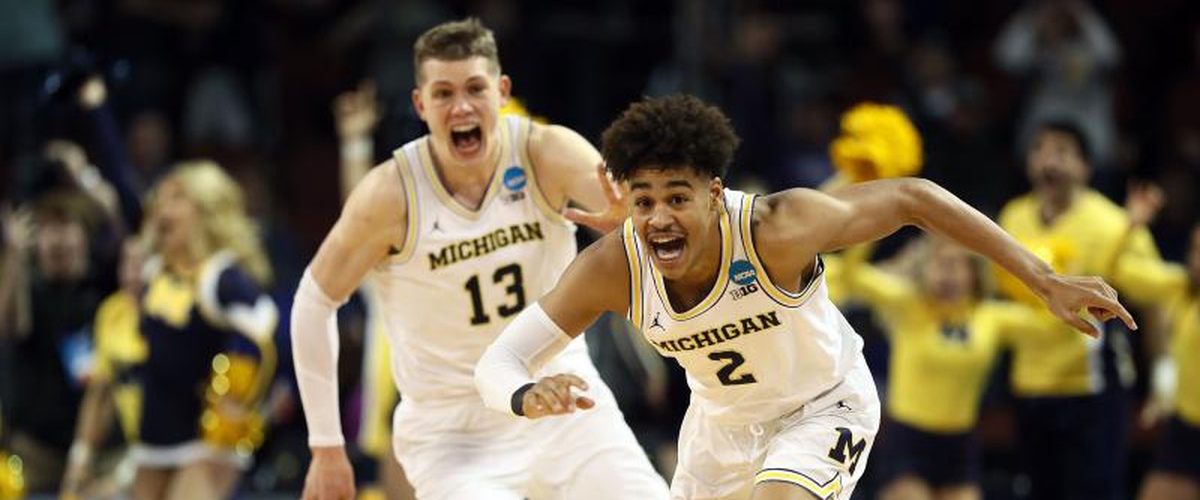 #9 Florida State vs. #3 Michigan
In my opinion, Florida State has had one of the most magical NCAA runs I have ever seen. I mean these guys were not supposed to even make it out of the first round. In terms of March, Florida State has been dominating the teams they play; with their closest win a five-point game against first seeded Xavier. Florida State has played so well due to their freakish athleticism, defense, and depth. Against Gonzaga, Florida State was able to play 10 guys for at least 10 minutes, something that most college basketball teams cannot do. These guys have played their best basketball in March and will be a handful for the Wolverines. March has been a very wild run for the Wolverines. They had to deal with a second round scare against Houston, in which Jordan Poole hit a miracle three ball to win the game. However, the Wolverines proved that they are one a mission to not let that happen again and beat Texas A&M by 22 points. Michigan has been lighting it up from three this tournament and shot an incredible 58.3% from downtown against A&M. I think that with their size and athleticism, Florida State provides a great matchup against Michigan because their length will allow them to easily contest the three ball and force the Wolverines to shoot worse form the three. Florida State will win if their bench plays very well, they force Michigan to shy away from the three ball, and if they can shoot a decent field goal percentage. For Michigan, they must make sure that they are not too over-confident. When you know that you can easily make the final four and the national championship, it can be easy to get over-confident. However, Kentucky has shown that over-confidence can ultimately lead to your downfall. The Wolverines need to treat Florida State like any other team they have played. Also, they need to be able to hit shots over Florida State's' athletic players and not turn over the ball offensively. While Florida State will match up great against Michigan, ultimately Michigan's talented and efficient offense will allow them to win this match up and play in San Antonio.
---