College Basketball Power Rankings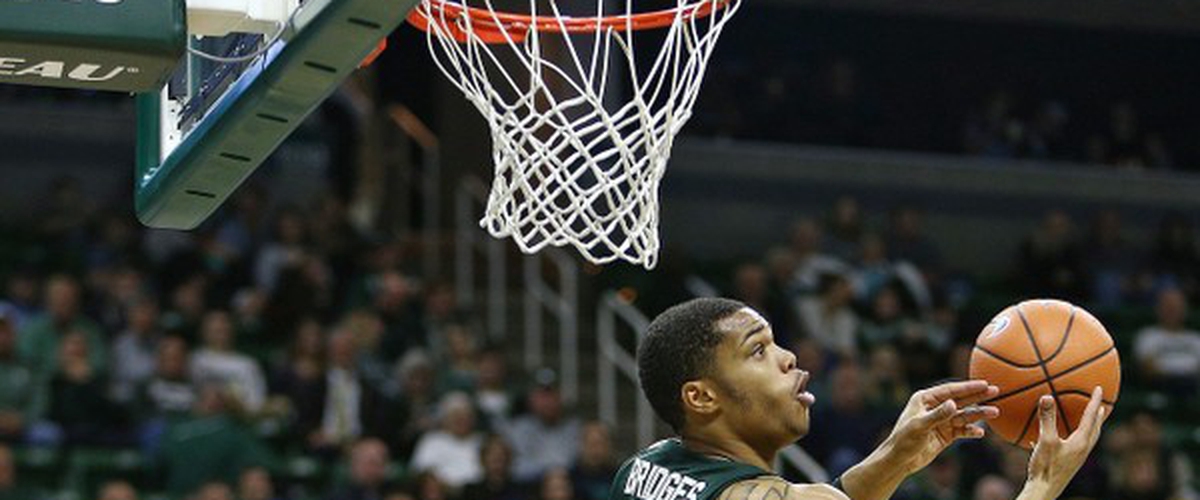 With the college basketball regular season coming to an end, I decided to do my power rankings heading into the conference tournaments.
Michigan State
Record: 27-3
Best Wins: #9 Purdue and #10 UNC
Upcoming Games: None
The Spartans have had a great season so far and have clinched the Big 10 regular season title. Their offense is very efficient, as they are top 5 in 3 point percentage and field goal percentage. The 3-point percentage will be especially handy because knocking down the three ball helps you make a deep run. The team has shown that they can play at a high level with many great wins this year. When you give an elite college coach an elite roster with senior leadership, something great happens. The Spartans will most likely win the Big 10 championship and be a favorite to win the NCAA championship.
2. Villanova
Record: 25-4
Best Wins: #4 Xavier and #6 Gonzaga
Upcoming Games: Seton Hall and Georgetown
Villanova has had a great year overall. They started off strong, as they won 22 of their first 23 games. However, the Wildcats have gone 3-3 and their last 6 games. This is a very bad sign for the Wildcats because momentum is an important thing heading into March. Even though they have struggled recently, the Wildcats have shown that they can score at will, as they lead the NCAA in points scored per game. The most important thing that the Wildcats have is upperclassmen leadership. This is very important in March because the teams with the most upperclassmen star players usually make the deepest run in the tournament. If Villanova can win the Big East then I expect them to be a one seed heading into the tournament.
3. Virginia
Record: 26-2
Best Wins: #5 Duke and #10 UNC
There is only one reason why Virginia isn't number one in my power rankings: their offense. Their offense is terrible and they are 307th in the NCAA in points per game. That kind of production level is not enough in March. I am not surprised that they are doing well in the regular season because this is where they thrive. I mean they have the best defense in the nation and they allow the least points per game in college basketball. We've seen that the good defense bad offense plan does not work in March. For god sakes, they scored 39 points in their second round loss last year. I just think that they cannot get in a high scoring basketball game, which will lead to their downfall
4. Duke
Record: 24-5
Best Wins: #2 Michigan St. and #15 Clemson
Upcoming Games: Virginia Tech and #10 UNC
When you have Coach K on your team, you are always a title contender in my opinion. He is the best coach in college basketball right now. Duke has so much talent on their roster that you could argue they might have the most talent in college basketball. This talent is seen in their points per game, which is 5th best in college basketball. Even though the team is based around Bagley, they have proven that they can play without him, as they beat #15 Clemson without him playing. Honestly, the Blue Devils have not even reached their full potential yet. They are just scratching the surface. College basketball teams should be scared when this team reaches their potential. With the best coach and one of the best players in college basketball, the Blue Devils will definitely make a deep run in the tournament.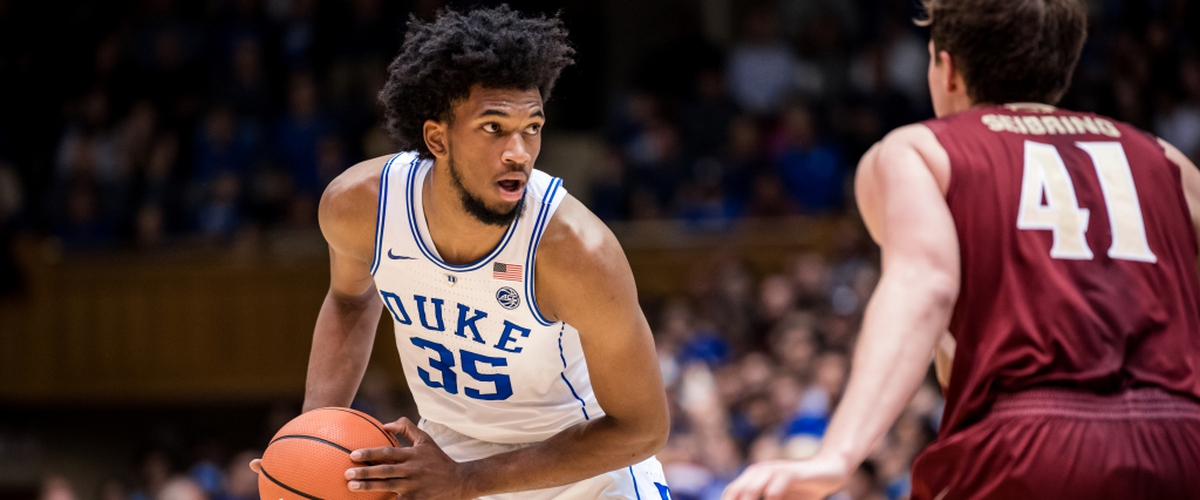 5. Kansas
Record: 23-6
Best Wins: #6 Texas Tech and #21 West Virginia
Upcoming games: Texas and Oklahoma State
Although Kansas started the year off slowly, they have become one of the best teams in college basketball. They have proven the hater who thought they were going to not win the Big 12 wrong, as they clinched their regular season championship with a win over Texas Tech. They are playing their basketball at the end of the season, which is very important. The team is led by senior point guard Devonte Graham. He has been the leader of this team and a key part of their success. The fact that they are led by a senior will be very important in March, as he will be able to lead his team to victory during the tournament. It also helps that all of their top 5 scorers have been in school for at least a year. With great coaching and upperclassmen leadership, the Jayhawks will make a deep run in March.
6. Xavier
Record: 25-4
Best Wins: #11 Cincinnati and Creighton
Upcoming games: Providence and DePaul
Although Xavier has played a fairly easy schedule, they still have a great record nonetheless and are the leaders in the Big East right now. The thing that worries me is that they have been blown out by Villanova twice, as they have lost by 24 and 16. Villanova is the best team they have played meaning that they have not shown us the ability to win against very good teams. If Xavier can win the Big East tournament and beat Villanova there then they will put all of my doubts to rest.
7. Gonzaga
Record: 27-4
Best Wins: #16 Ohio State and #22 Saint Mary's
Upcoming games: None
After starting off the season slow, Gonzaga has bounced back and won 17 of their last 18 games. However, Gonzaga is always a very good regular season team because they play in a very weak conference. Their resume does not stack up with the other teams in my power rankings, making it most likely that they will not be a one seed. Although I am doubtful of Gonzaga, they can still make a deep run, as they proved me wrong last year.
8. Texas Tech
Record: 23-6
Best Wins: #8 Kansas and #21 West Virginia
Upcoming games: #21 West Virginia and TCU
While Texas Tech started strong to begin the season, they have been in a decline, as they have lost their last 3 games. This is bad for the team because momentum is very important in March. They need to find that momentum again and start winning games, which probably means that they need to make a deep run in the Big 12 tournament. With that said, the Red Raiders have proven this year that they can play at a high level, so it will not be hard for them to bounce back, but I think they will not. I wouldn't be surprised if they have an early round exit in March.
9. Purdue
Record: 23-6
Best Wins: #14 Arizona and #17 Michigan
Upcoming games: None
Purdue's season has been up and down so far. They started the season off very hot, but have cooled off since. They are the clear 2nd best team in the Big 10. It will be very hard to move up in the rankings because of their loss to Michigan State. Their only chance to get a higher seed in March Madness is to beat Michigan State in the Big 10 tournament. The Boilermakers have proven that they can go toe to toe with the Spartans, as they only lost by 3 the last time they played. If Purdue can beat Michigan State then their season will be rejuvenated and they will have momentum going into the tournament.
10. North Carolina
Record: 22-7
Best Wins: #5 Duke and #15 Clemson
Upcoming games: Miami and #5 Duke
Although the Tar Heels are not as good as last year's team, they are still doing pretty well. They have proven that they can play at a high level, as seen by their win against Duke. Their season has been up and down, as they have lost most of their games in bunches. The team has many upperclassmen, which will be very useful in March because they will provide great leadership and experience. If the Tar Heels can beat Duke again and make a deep run in the ACC tournament then they will move up in the rankings and maybe be a two seed heading into March Madness. With great coaching and experience, the Tar Heels could be a sleeper in the tournament.