Friday Walkthrough: The Case Against Playoff Reseeding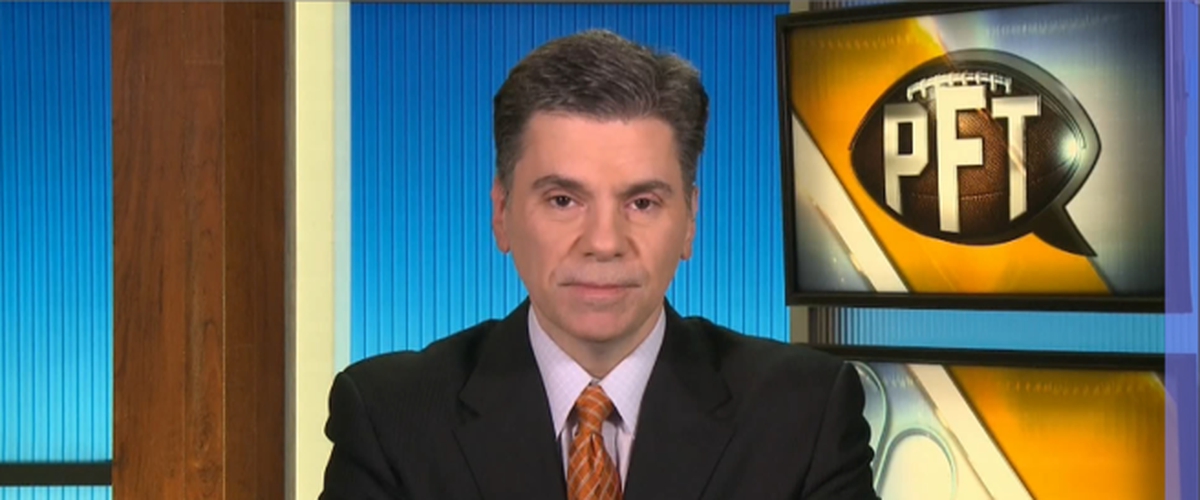 Mike Florio of ProFootballTalk.com has used his notable platform this past week to make an argument for the NFL to re-seed their playoff entrants á la the NBA. Florio apparently finds it galling that a Dallas Cowboys or Philadelphia Eagles team who could finish 8-8 (or worse) will host an 11-5 (or better) Seattle Seahawks or San Francisco 49ers squad due to divisional alignment, where the Cowboys or Eagles would be champions of the NFC East and the Seahawks or Niners would be second in the NFC West, thus relegating them to a wild card berth. Florio has even made the suggestion that a division winner should not be guaranteed a playoff spot, much less assured of a postseason home game. So to recap, Florio has proposed that either only the top six teams in either conference advances to the Super Bowl tournament, or at the very least, send in 4 division winners and 2 wild cards, but then reseed by overall record and use applicable tiebreakers to set the field.
This is a bad idea for three reasons.
First, the primary reason that a playoff reseeding could happen is for competitive reasons; those particular matchups are so lopsided that the competitive balance is badly skewed. The statistics regarding those games do not bear that one, and it's not even close. Looking at all wild card games since realignment in 2002 show an interesting pattern. First of which, the instance of a division champion with a weaker overall record hosting a wild card entrant with a stronger record is a fairly regular phenomenon. In fact, that type of pairing has occurred 21 times out of a possible 68 games, which is nearly 31% of the time. So in any given playoff season, at least one game will have a division champion whose overall record is not as good as the wild card team they will host. And in those 21 games, the weaker host has a 12-9 (.571 percentage) record. After seeing this, it begged the question: How does this line up with all home teams in the wild card round? The answer to that question was 37-31 (.544), a worse winning percentage than those "weaker" teams! In the more "fair" wild card matchups, the home team has gone 25-22 (.532). After making this revelation, it led to yet another query: How do teams with the lesser records fare overall, either hosting or visiting? In 56 wild card games, the teams with the lower overall record irrelevant of venue went.... 28-28, right smack at .500. The conclusion to be drawn here is that due to the parity the NFL enjoys, the difference of between playoff teams at this level are only a matter of degrees. Therefore, reseeding would be an extraneous exercise that would not ensure better quality games. And this trend of close games evaporates in the divisional round, as the 1 or 2 seeds enjoy a 47-21 (.691) edge overall, with a commanding 16-4 (.800) record over the last five years. The best football teams in any given year are slamming the door on mediocrity, and more so most recently.
Secondly, there is no momentum at the league level to change the playoff seeding method. Commissioner Roger Goodell in a league meeting stated that the idea of playoff reseeding has come up from time to time, but nothing has come of it. According to Goodell, teams go in with the mindset to win their division, not just earn a playoff berth. This stands to reason, as the divisional series each team plays are often the best draws at home games, and owners whose teams are good enough to win their division will not surrender the guaranteed playoff home date and the revenue drawn therein. So traditionalists can breathe a sigh of relief on that front.
And lastly, playoff reseeding in this format could suffer from the law of unintended consequences. Due to limited number of games played in a season and the reliance on tiebreakers to decide on everything from playoff seeding to draft position, there is a real possibility that a team that doesn't win their division could be the top seed in their conference. This year, for instance, the Seahawks, 49ers, New Orleans Saints, and Green Bay Packers are all racing for a top seed in the NFC. Since not all the teams faced each other in the regular season, the first tiebreaker among those outside of a division is conference record. There is a likelihood that the Niners could lose the NFC West to Seattle, but could feasibly get home field advantage throughout the playoffs in a reseeding environment. Would that be fair, or would instituting a rule change like this make more problems than it solves?
The NFL already carries a full plate of issues to contend with. From the coming negotiations of a new Collective Bargaining Agreement with the players union and new broadcast deals with their network partners to the litany of lawsuits surrounding the Rams move from St. Louis, changing how playoff teams are seeded is not even a back burner problem. And the empirical evidence makes it clear that the competitive balance in the league is not being harmed in the current seeding format. Florio may be a respected football journalist, but Hall of Fame quarterback Bobby Layne is credited with saying that if he were in need of a brain transplant, he wanted to be sure that the donor is a sportswriter to be assured that the said organ had never been used.
How can your humble scribe top that?
---