2018 Colts Preseason: The Good & Bad vs. Seattle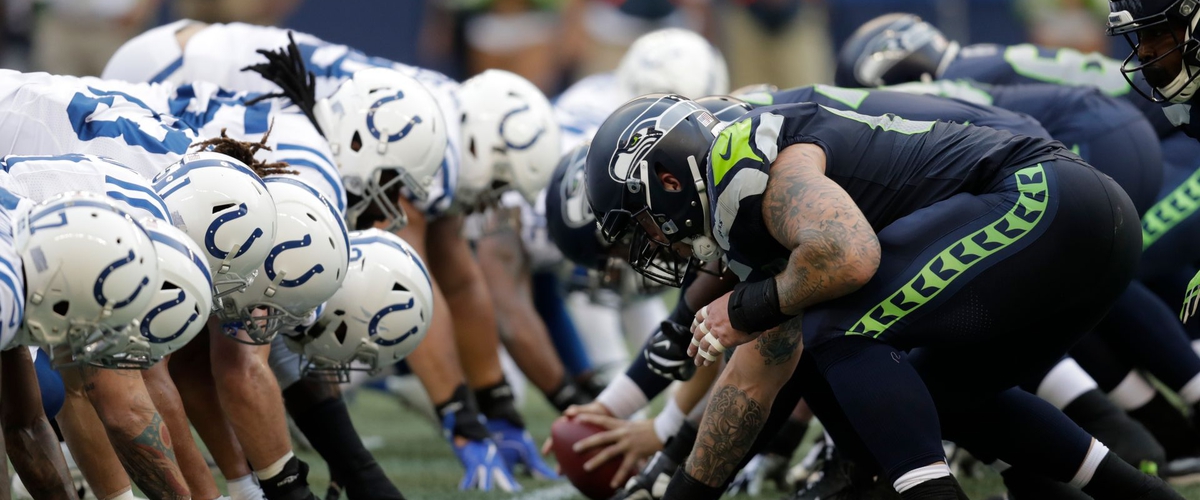 A new era in Colts football began last night as they traveled to the Pacific Northwest to face the Seattle Seahawks. Most people tuned in for the obvious reason, Andrew Luck is back and healthy, making it one of the most anticipated preseason games since Luck made his team debut in 2012. While Luck played the whole first quarter like first-year head coach Frank Reich said he would, there is a number of guys fighting to make the roster over the course of the next three weeks. After each preseason game, I will pick three good things and three bad things I saw the night before.
The Good
Andrew Luck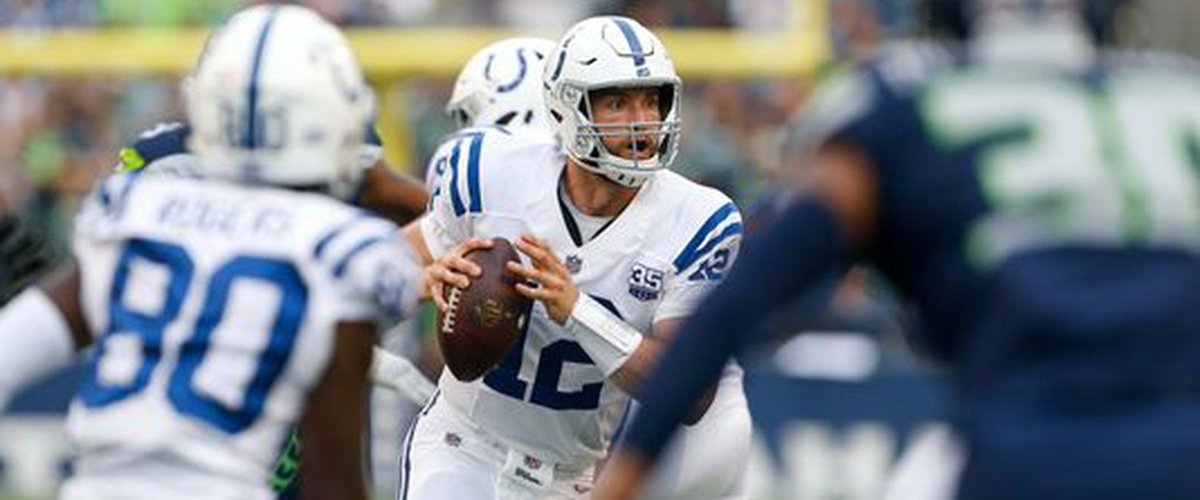 I could make this an easy cop-out and say it was good just to see him back throwing, but that's too easy. Luck makes this list for two other reasons. Some people were happy to see him throwing again (me) and then there were some people who wanted to see how he would take the first hit (me after seeing him throw his first pass). Luck was sacked one time and popped right back up, in true Andrew Luck fashion. He also lands on this list because for the first time in his career, the interior of the offensive line was very strong with the trio of Quenton Nelson-Ryan Kelly-Matt Slauson manning the middle. Anthony Castonzo is working his way back from a hamstring injury, so he sat out last night, but he has been one of the most consistent tackles in the league over the last couple years, so I'm not worried about him. Once the right tackle situation gets figured out, this offensive line could finally be built to protect Luck.
Hassan Ridgeway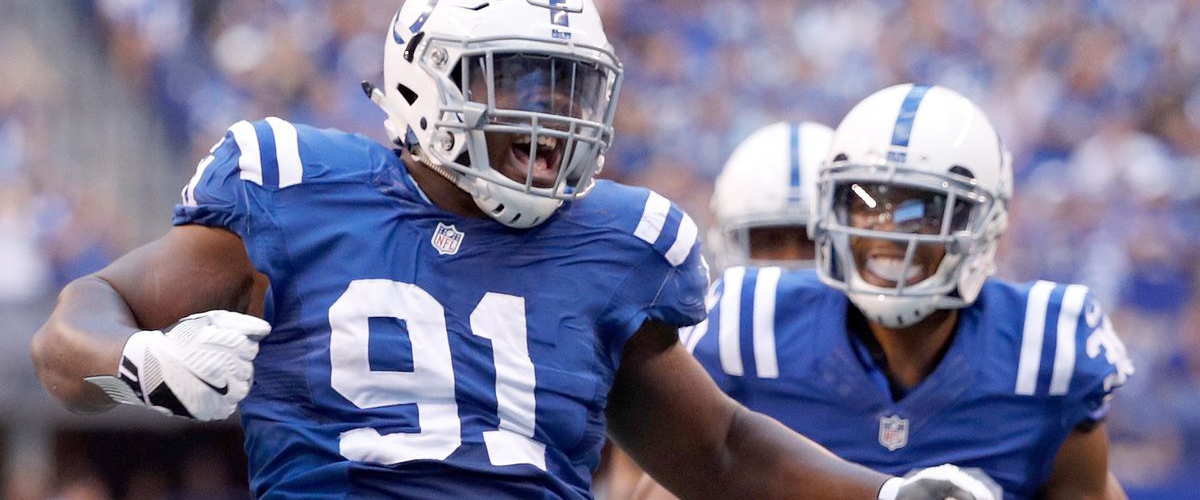 The third-year man out of Texas needed to make a statement after some wondered if he would be able to play in the new 4-3 scheme. Having two sacks in the first preseason game is a way to make a statement. Ridgeway only finished with three tackles which might not sound like much, but that does not account for the hurries and disruptions he had. With Al Woods, Denico Autry, Grover Stewart, Margus Hunt, and newcomer Tyquan Lewis in the mix for interior lineman, Ridgeway isn't quick enough to play on the outside so is going to have to keep playing quick on the interior to make this roster.
Jacoby Brissett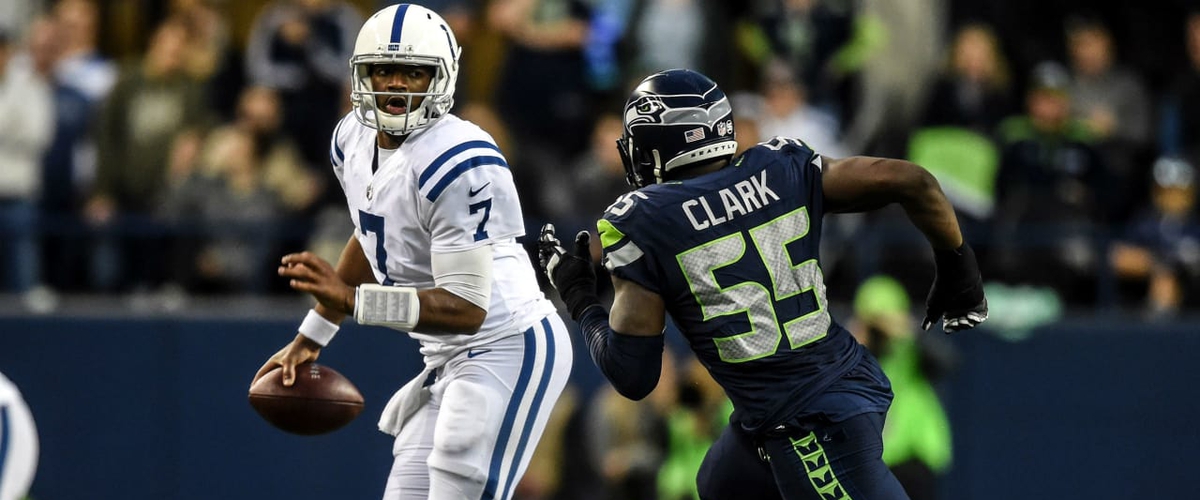 The NFL saw the second-year man from NC State get plenty of playing time last year in place of Andrew Luck. Brissett started out hot, but as competition got harder and the offensive line got progressively worse, Jacoby became the most-hit and most-sacked QB in the league. Not all of it was the line's fault, but Brissett had the tendency to hold onto the ball too long. Thankfully, head coach Frank Reich has worked with the 24-year old play caller and he was getting rid of the ball much quicker than last year. He showed that he is a starting quarterback in this league, team's that have an injury or in need of a new quarterback will come calling soon. Jacoby will go be a starting quarterback and the Colts will get compensated nicely for Brissett. Unless someone is willing to shell out a second-round pick, Chris Ballard should hold on to Brissett as long as he can.
The Bad
J'Marcus Webb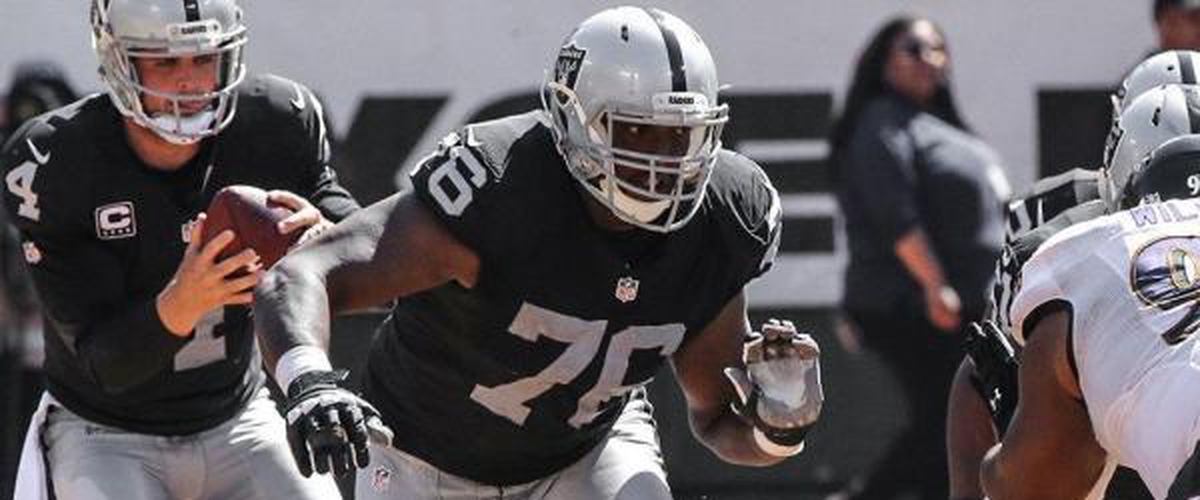 Seahawks fans had to laugh when they saw Webb trot out with the first-team offense. Webb was brought in just a couple weeks ago when both Castonzo and Austin Howard hadn't passed their physicals yet, no one expects him to make the team, but at least be good enough to play if he runs out with the first-teamers. The lone sack allowed while Andrew Luck was playing came from Webb getting beat. Webb is lucky the line isn't completely healthy and in football shape, because he would have been left back in Seattle.
Antonio Morrison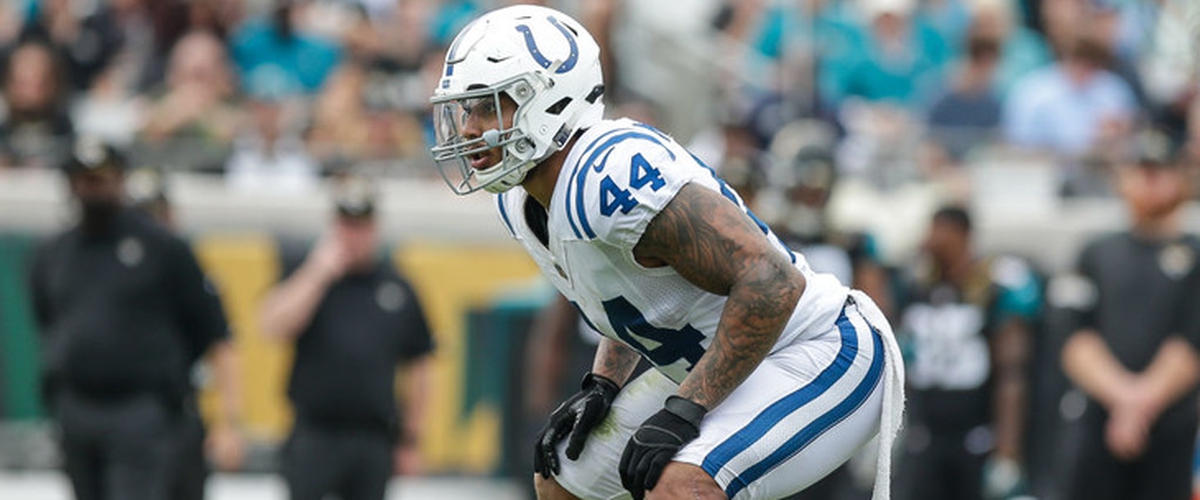 Morrison doesn't make this list because he played bad, he makes it because those that played before him and ahead of him played exceptionally well. Most people had to be shocked to see undrafted free agent Skai Moore get first-team reps with fellow-rookie Darius Leonard and free-agent acquisition Najee Goode. Morrison's first snap did not even come until minutes into the 3rd quarter. Morrison's first drive of action did not go well either as he was beat on a play action pass, which didn't surprise me at all with Morrison. Morrison is fighting for a roster spot, a former fourth-round pick not playing well, let-alone standing out, among 3rd stringers is not going secure you a roster spot come September.
TJ Green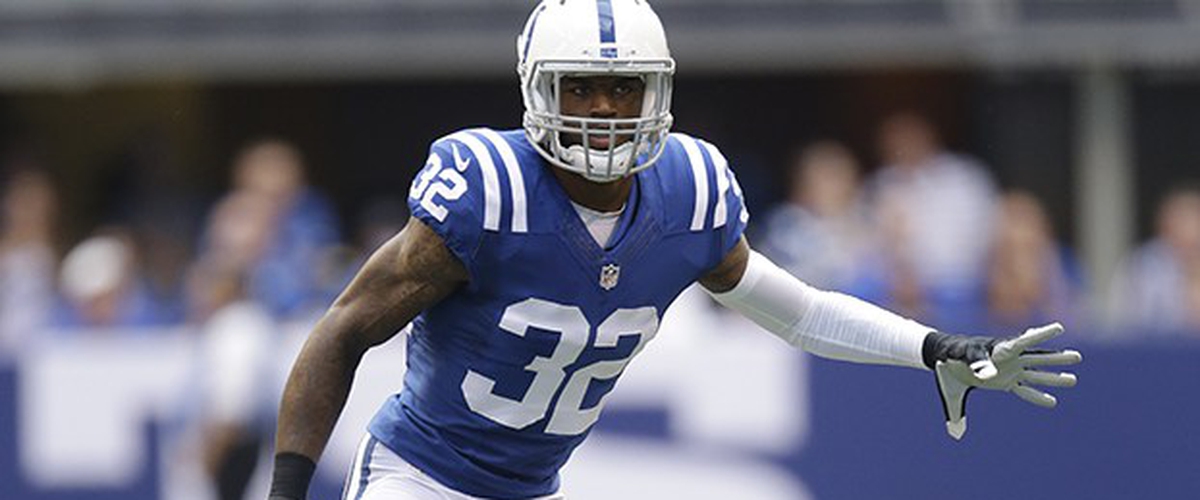 Another Ryan Grigson gem. The second-round pick has never panned out, only list I have ever seen him land on is the list where a Bleacher Report writer called him one of the worst safeties in the league. If Clayton Geathers and Matthias Farley can stay healthy, Chris Ballard won't be afraid to cut ties with the converted cornerback, I do not think a single Colts fan will be upset.
---