GB make progress, but can't upset Greece in London...
Great Britain lost to potential EuroBasket contenders Greece 84-88 in a dramatic finish to their warm-up game at the Copper Box.
GB had many positives to take from the tie, but were clearly frustrated to lose in the final 24 seconds of the game.
In the post-game press conference, Dan Clark stated quite plainly - "We're here to win games."
"There's no two ways about it, really. Throughout the summer we've put ourselves in positions where we're doing the right things; we're playing well, we're competing, the intensity is there, guys have got blood in their eyes, they want to win, we just have to learn how to win.
"It sounds silly to say it, but we need to learn how to win, learn how to close out games, do the right things at the end of the game. At the end of the day, they did that better than us and that's where the difference was."
GB had chances in the final quarter to finish Greece off; Luke Nelson (who has just returned from the Clippers Summer League team) managed to grab 13 points in his first senior home debut - missed a potential go-ahead basket in the dying seconds, whilst Andrew Lawrence had a game-tying three-pointer waved off after a foul was called.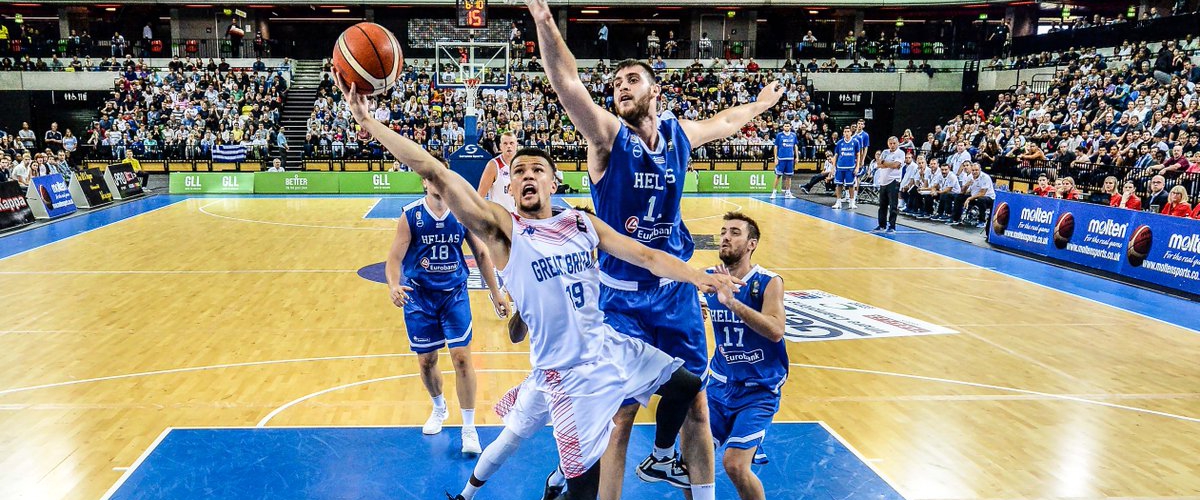 Head Coach Joe Prunty (assistant for the Milwaukee Bucks), added some positive notes in the post-game interview.
"Overall it was a positive game, well fought. We've just go to learn from some of the mistakes we made, learn to close out games, and we'll be in a good spot"
In one of his most impressive performances in a GB jersey, Dan Clark finished with a double-double (23 points, 11 rebounds) while adding 3 assists and a steal, on top of a six-of-eleven shooting performance. Greece had no answer for the GB big man, who could back down Thanasis Antetokounmpo or swing to the outside and drill a three pointer.
Gabe Olaseni added a huge presence in the paint, and finished with 20 points in 23 minutes, while Kieron Achara provided 9 points off the bench and Teddy Okereafor passed his way to 8 assists.
After the announcement on social media that Giannis Antetokounmpo wouldn't be playing in EuroBasket, Pappas took the reins and led Greece to victory, scoring 22 points, whilst Nick Calathes got the offence going early for the visitors, finishing with 9 points, 7 rebounds and 7 assists.
GB will now head to Warsaw, Poland, to take part in a tournament from the 24th-26th Auguust featuring Poland, Hungary and Israel.
You can find the full box score from the tie here - http://www.fibalivestats.com/u/BBL/645493/
---