How will the Rockets look on court this season?
After making some big move this offseason, the Houston Rockets are compiling some scary versatile lineups, even with just seven or eight rotation players (I have no idea if Zhou Qi* fits this description) under contract.
OFFENSIVE UNITS
1) CP3-Harden-Ariza-Anderson-Nene/Capela
2) CP3-Gordon-Harden-Ariza-Anderson
3) CP3-Gordon-Harden-Anderson-Qi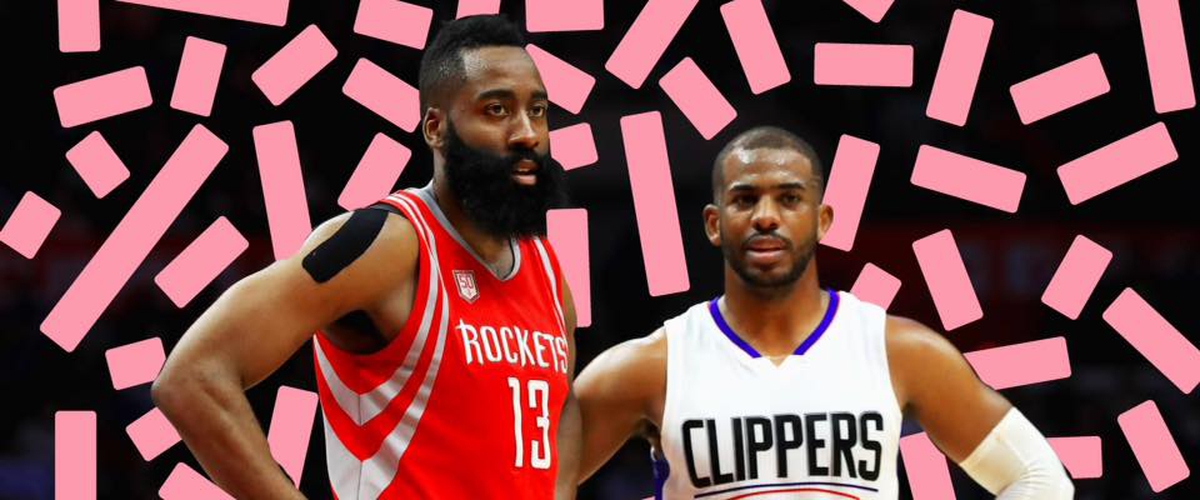 DEFENSIVE UNITS
1) CP3-Harden-Ariza-Tucker-Capela
The signing of Nene, has also given them the backup big they were looking for. There are also rumors about a deal for Iman Shumpert or Carmelo Anthony, either one of these players will make the Rockets and offensive force to be reckoned with, and in the time of pure firepower being the way to go in the NBA, I'm very excited for the first Rocket - Warriors game of the season.
*Zhou Qi and his talents are unknown at this time.
---