Report - Drummond & Jackson leaving the Motor City?
It looks like the Detroit Pistons might be moving closer to restarting their roster once more.
According to Basketball Insiders' Michaels Scotti, Stan Van Fundy and his Pistons have allegedly tested the trade market to see if there is any interest in two of their players, point guard Reggie Jackson and centre Andre Drummond.
After finishing the 2016-17 with a 37-45 record, missing the playoffs for the seventh time in eight seasons, they may feel like they need to get in some fresh talent to revamp their roster.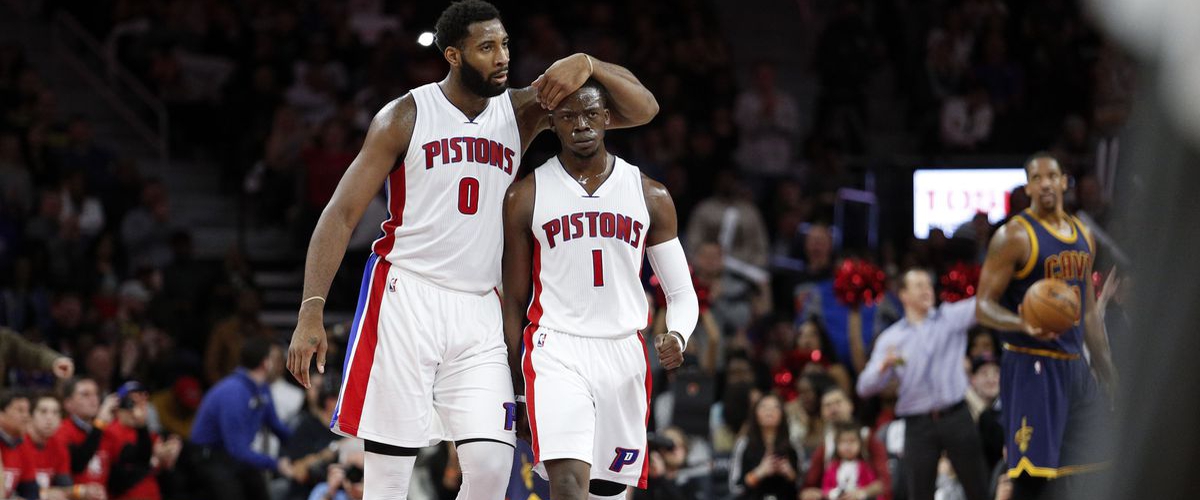 After showing some flashes of potential in the 2015-16 season, the first full season in which both Jackson and Drummond were playing together. They may have been swept by the Cavs in the first round, but they still made it there, a big step in the right direction.
Since then, Jackson was hit with a sprained knee while Drummond has seemingly fallen off the map, with many of his fans questioning his work ethic and his inability to improve his dire free throw shooting.
As a Pistons fan, I can't see who would take these players (and their contracts) on, and who they could be traded for. Would it be too much to ask for one more season, improve their trade stock and then make the moves this time next season?
Either way, with Van Gundy at the helm, Detroit are sitting with a 113-133 record (0-4 in the playoffs), and need to create a major spark to move the Motor City to above .500.
---