4 Designated Player Targets NYCFC Should Break The Bank For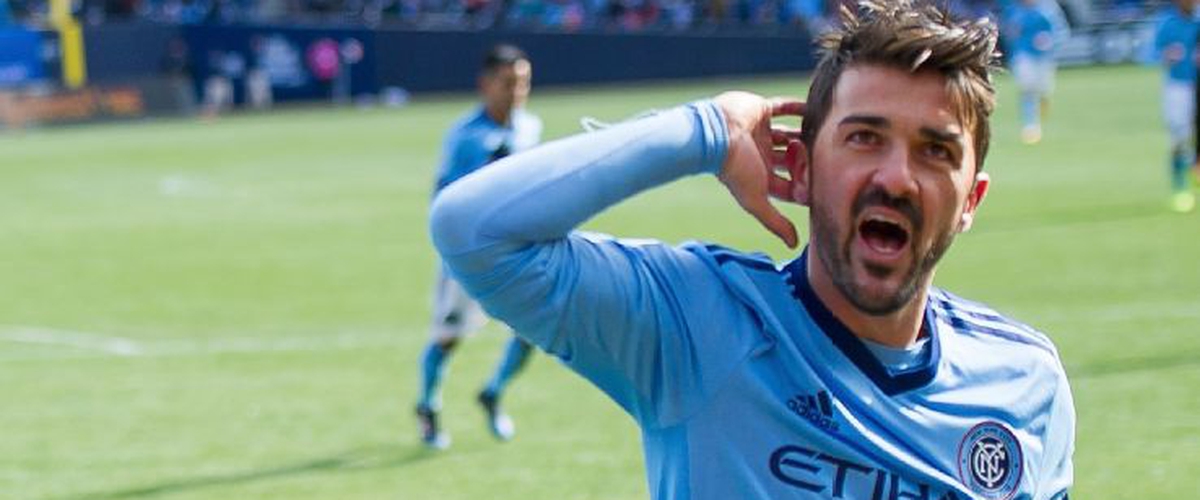 NYCFC have used their designated player slots wisely in their brief history. Their first signing was a rejuvenated David Villa, who just recently took a break from mowing down MLS defenders to link up with his compatriots on the Spanish national team. Frank Lampard took a while to get going, but was a goal machine for a brief spurt during his 1.5 year stay. Newcomer Maxi Moralez has been everything the Boys in Blue have hoped he would be. The 5'3", 115 pound "Frasquito" has been the catalyst for the creative, high octane attack NYCFC throw out on a daily basis. Finally, there is Andrea Pirlo, who isn't seeing as much game time as he used to, largely due to his declining pace and defensive capabilities. However, he provides head coach Patrick Vieira with his trademark, unparalleled passing ability should be called upon.
Pirlo's time in New York will likely end at the conclusion of this season, leaving a legend sized hole in NYCFC's squad. More often than not, Vieira has turned to Europe to solve squad deficiencies. Signings like Maxime Chanot and Alex Ring prove that he could find talent for a low price. If given a larger war chest at his disposal, it would make sense for the keen-eyed Vieira to splurge on these 4 players who are either frozen out of their respective squads, would fit nicely in NYCFC's system, or continue to have exit rumors swirling around them.
Ambitious? Certainly.
Impossible? I wouldn't put it past Claudio Reyna and Vieira.
Fabian Delph, CM, Manchester City (Premier League)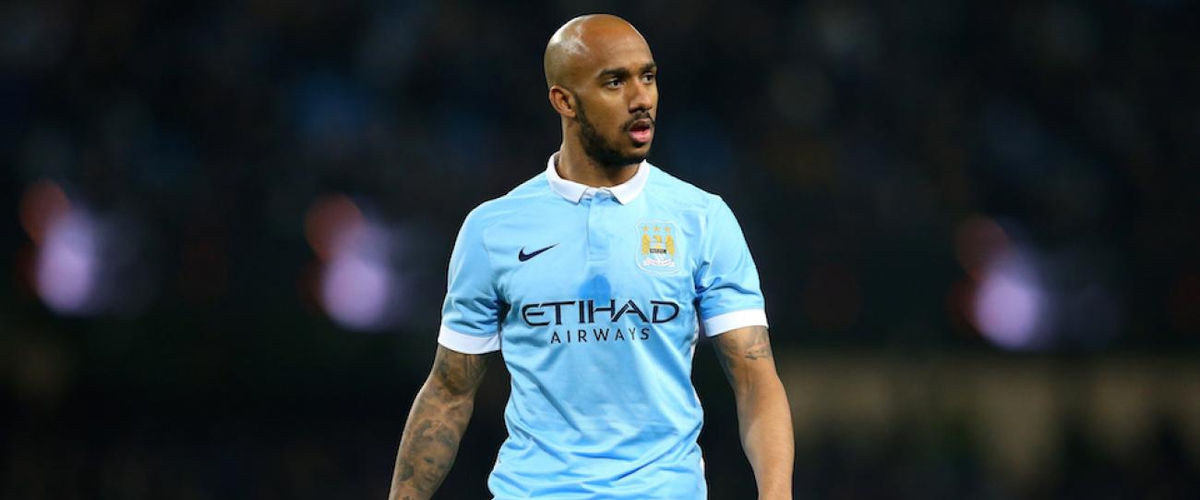 2016 Stats: 22 games (9 starts), 2 goals, 0 assists, 86.1% pass accuracy
My biggest criticism of NYCFC's incumbent regime has been their reluctance to use their contacts with City Football Group. Outside of 3 loan deals for Shay Facey, Angelino, and Yangel Herrera, they haven't been proactive enough when it comes to acquiring talent from their Premier League sister club. With Delph currently on the outside looking in at Pep Guardiola's starting eleven, or even the bench for that matter, coming to America would sate the England international's appetite for first team time and would put him in a system that caters to his strengths. A box to box midfielder with creative ability with the ball at his feet, Delph was at his best during his Aston Villa stay, wherein he was given more freedom with the ball and, in a way, directed the Villa offense. Delph opposite the more physical Alex Ring would allow NYCFC to maintain their possession centric style of attack without sacrificing too much defense.
Fabian Johnson, LB/LWB/RB, Borussia Mönchengladbach (Bundesliga)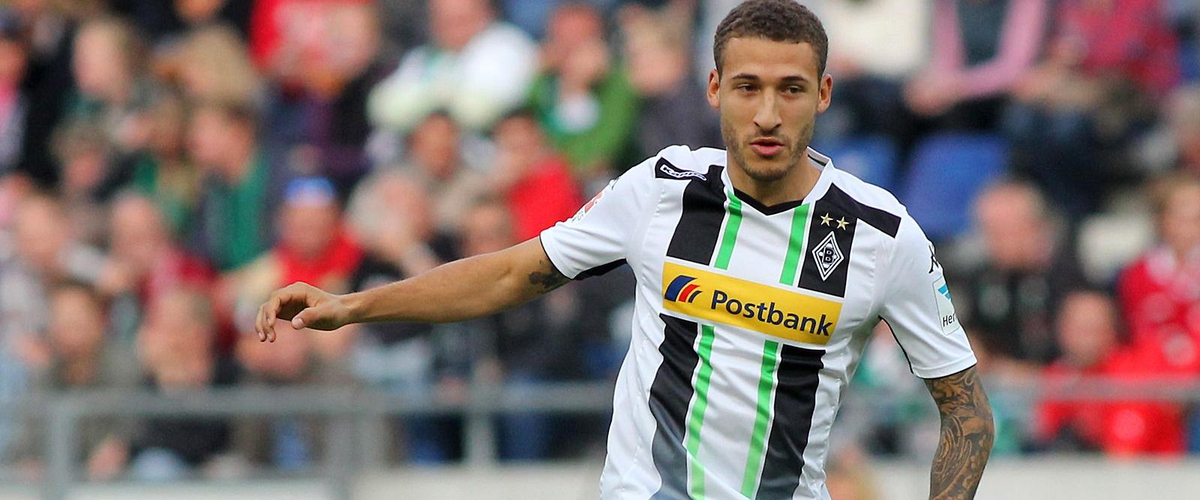 2016 Stats: 40 games (28 starts), 3 goals, 2 assists, 73.7% pass accuracy
If you want to play either left or right back in Vieira's system, you need to be able to get forward. The star of the back 4 in the last year and a half has been Ronald Mataritta, who is just as much an up-front winger as he is a left back. Moreover, his staring left winger is Rodney Wallace, who was a left back and left midfielder the last time we saw him in MLS with Portland. The versatility of Johnson will be his calling card, as he can play on either side, and play equally as adeptly further up the pitch. His improved defending on display with the US national team is what has really opened the eyes of several prospective teams. Being able to defend with the same quality as you can push the ball forward as a must for Vieira, and bringing in an American international with Bundesliga experience would both solve a need in their somewhat porous back 4 and provide Mataritta with a fantastic insurance policy.
Martin Skrtel, CB, Fenerbache (Super Lig)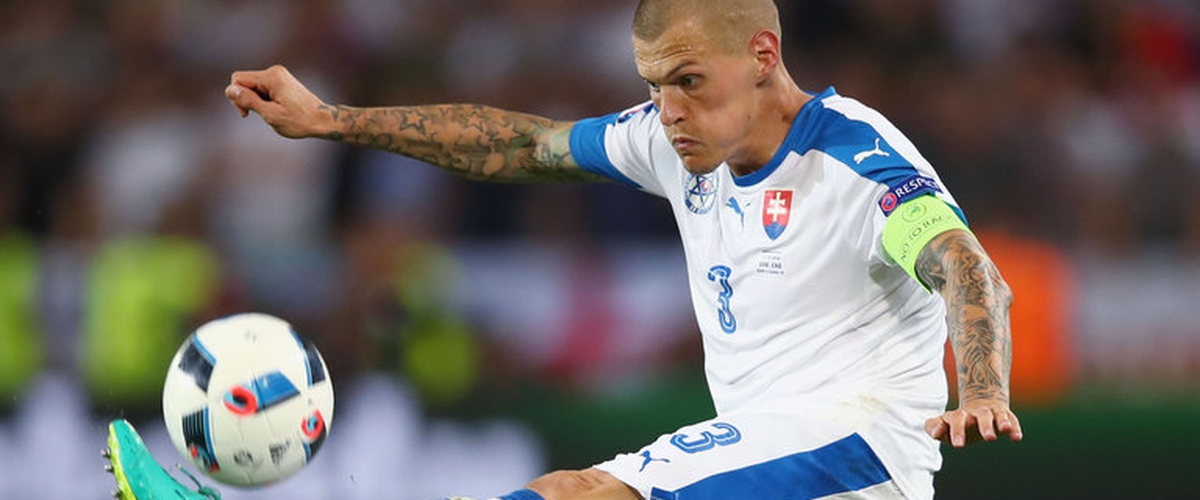 2016 Stats: 38 games/starts, 2 goals, 1 assist, 85.4% pass accuracy
Non-Liverpool Premier League fans were glad to see Skrtel jump ship to perennial Turkish power Fenerbache. Skrtel started for Liverpool for the better part of 9 seasons. During this time, he showed an exceedingly physical, yet fluid style that made him a cornerstone of Rafa Benitez's sides. In Turkey, Skrtel hasn't changed a bit. He is the glue in the back line of what has become a very solid Fenerbache side. His performance for his native Slovakia at Euro 2016 suggests that while he may not be prime Skrtel, he can certainly play well against pacy and physical forwards. NYCFC centerbacks are going to be directing traffic more often than not in Vieira's possession heavy, play the ball out of the back mentality. Skrtel's accurate passing proves that he could be a good fit in the system. Alex Callens and Maxime Chanot have both been extremely good, but Skrtel might just be a tick above them, and worth a look for City.
Andres Iniesta, CM, Barcelona, La Liga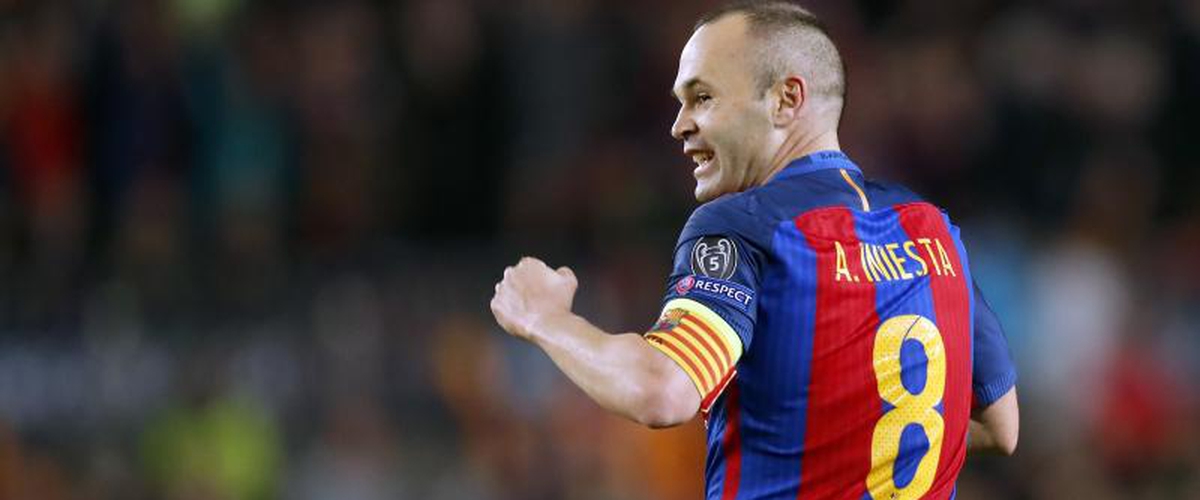 2016 Stats: 31 games (20 starts), 1 goal, 4 assists, 88.9% pass accuracy
Where there's smoke, there's fire. Iniesta has reportedly been looking to leave the club he is revered at in search of pastures new for his final few years. Having rejected a move to China that would have seen him make upwards of 33 million per year, Iniesta's options should he leave are still quite numerous. Given the Spanish connection with national teammate David Villa, soon-to-be free DP spot, and loads of cash to spend, Iniesta's head might just end up being turned by MLS, and NYCFC in particular. Iniesta's playing time has been spotty in recent years, but when he is operating at peak Iniesta level, there are few things anyone can do to slow him down. His field vision, expert passing, and veteran leadership have cemented him as the preferred choice of both the Barcelona and Spain midfields since 2002. He would be a world class player coming to America at just 33 years old, as opposed to Pirlo and Lampard arriving at age 37. This would be a seismic move if NYCFC could pull it off, but it's certainly worth a shot. Fortune favors the bold, after all.
Follow me on Twitter @TheRealLuc3!
---