NFL Divisional Round Preview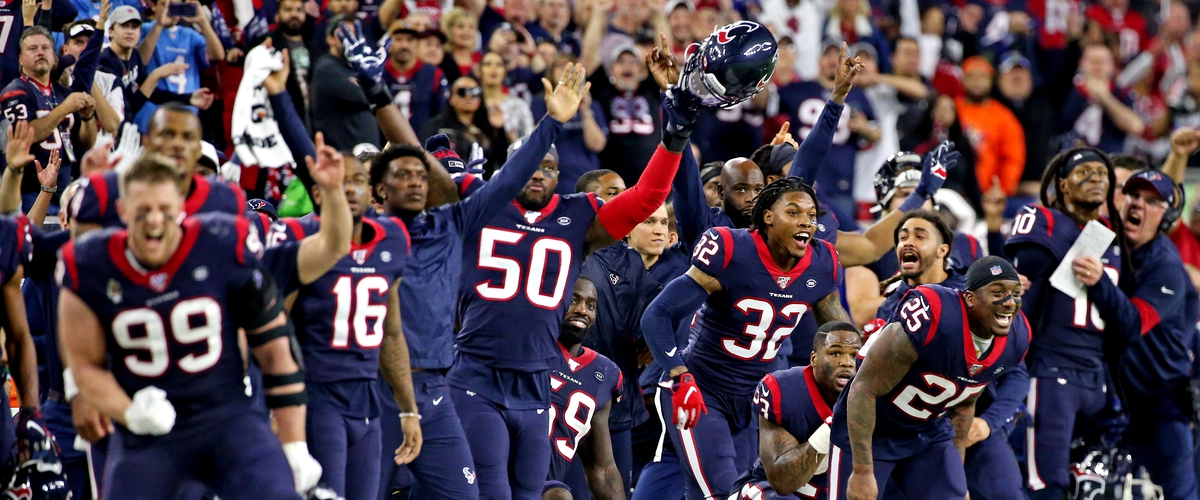 If the opening week is any indication, we are in for one incredible postseason. All four matchups were decided by 8 points or fewer, and two required extra time. The road teams won 3 of 4, and the lone home winner had to make comeback from a 16-point deficit to do so. Three QB's got their 1st playoff win last weekend, two of which knocked out the two all-time leaders in passing TD's, Tom Brady and Drew Brees.
Last week's winners have a lot to be proud of, but they also know that their journey will only get tougher from here on out. Any road or comeback win in January is tough, but that does not compare to beating a well-rested, top tier team on the road.
Vikings vs 49ers
After years of years of repetitive criticism, Kirk Cousins finally got the monkey off his back. A road playoff win over the Brees-led Saints that included a game-winning drive in OT was exactly the type of game that many, myself included, believed he could not win. But to truly silence the critics, he'll need more than just one big win. Anyone can have one good game. String a couple together on the big stage and now you've made a name for yourself. As difficult as win #1 was, this weekend's challenge is sure to step it up another notch for the bottom-seeded Vikings.
In this league, we see teams like the 2019 49ers quite often. I'd compare them to teams like the 2016 Cowboys or the 2017 Eagles. These are teams that had little expectations coming into the new season Then, out of nowhere, they take the league by storm and dominate from week 1 through week 17. Their incredible play on both sides of the ball carry them all the way to a #1 seed. They are everyone's favorite going into the postseason. How could they not be? But these teams are always very unpredictable in this time of year. That is due to their lack of experience. Sometimes these young, explosive teams don't skip a beat coast their way to a championship. Other times, their inexperience gets the best of them and they fall flat in their first outing. Until they are tested, there's no way of telling which one the 49ers will be. However, I think some other past experience of a couple of the most important members of the team suggest they may be well suited for the task.
While Kyle Shanahan has no playoff games under his belt as a head coach, he did see the tournament as an OC in Atlanta. He was part of the staff for the infamous 28-3 collapse. They say you learn more from defeat than from victory, and if that rings true for Shanahan, that game may have been a necessary lesson for him that will change his approach in this postseason for the better. On the other sideline in that Super Bowl was San Francisco's future starting QB, Jimmy Garoppolo. Nobody had a better seat to watch Brady do his thing in that game, as well as 7 other postseason games. That tells me that no one else is more prepared for their first playoff game than him. If the two of them have learned from those situations as much as I think they have, that knowledge should help them get the upper hand in a tight defensive game.
49ers win, 20-16
Titans vs Ravens
The Tennessee Titans did the impossible last weekend. Due to a monstrous performance by Derrick Henry and 2nd half shutout delivered by the defense, the Titans knocked off the Patriots in what could potentially be Tom Brady's final game in a Patriot uniform. As impressive as that win was, Tennessee only partially showed us what they are capable of. Ryan Tannehill was nearly nonexistent in their gameplan. Not because he couldn't perform. He just didn't need to. Tannehill had less than half as many passing attempts as Henry had carries. They were so successful on the ground that the passing game was simply unnecessary. When Tennessee can get their passing attack going in addition to Henry's incredible running, they are one of the best offenses in the game. They are going to need every bit of that offense to claim another win this week. Mike Vrabel showed his coaching ability by becoming the 3rd coach to beat Belichick in New England in the postseason. His opponent is the only coach to do that twice.
John Harbaugh has had a great run with Baltimore. Since he was hired in 2008, he has only 1 losing season. He has now led his team to the postseason 8 times, including a Super Bowl run in 2012. Harbaugh is 6-1 in his opening postseason games, in which he has outscored his opponents 187-86. And he has done all of that with teams worse than this one. This team has tons of talent, and Harbaugh has coached them terrifically. Some coaches get their hands on an athletic QB like Lamar Jackson and they don't know what to do with them. They often try to make them something they aren't. Not John Harbaugh. He has gone all-in on Lamar and built an offense that perfectly compliments his strengths. As a result, they have outscored every other team by 50+ points on the season. And while the defense may have started slow, they have bounced back to classic Raven form, ranking top 3 in the NFL in points allowed. This is quite possibly the greatest Ravens team ever assembled. They already have the franchise record for regular season wins. Now they just need the ring to end the discussion.
The only real concern I might have with this team moving forward is potentially getting too much rest. Every time someone rests starters in week 17, there's always some amount of question to its effectiveness. For some teams, going 2 whole weeks without starters playing could cause some rhythm issues. However, I believe the Ravens won't have that problem due to the nature of this team. While some offenses base so much on timing and other intricacies, Baltimore is built to be able to beat you with little more than pure athletic dominance. They are more talented than you, and they know it. Now with plenty of extra time to heal and collect themselves, I don't think the Titans stand a chance.
Ravens win, 31-21
Texans vs Chiefs
Nearly 3 quarters into the first postseason game of the year, it seemed like Houston was going to go home for yet another quick, quiet exit. That was until they began a 19-point run, starting with 20-yard rushing TD from Watson with 1:33 remaining in the 3rd quarter. The Bills would respond with a last-second field goal to send it to OT, but Houston would strike again to claim victory. The incredible scramble play from Watson to set up the game-winning field goal might be one of the most memorable plays of this season. That comeback, fueled by the return of J.J. Watt, is arguably the greatest Texans' game to date. The passion displayed by this team last weekend showed me that they are capable of going all the way, if they can keep that fire going. Doing so will be easier said then done, especially as they go into a very hostile environment to face an electric KC team.
Kansas City had a few more bumps in the road this year compared to 2018. Last year's MVP, partially due to a minor injury, suffered a slight decline in play, "only" throwing for 4,031 yards and 26 TD's. The running game also saw a decline, going from an impressive 4.8 yards per carry to a more mediocre 4.2. As a result, the offense as a whole scored a full TD fewer per game compared to their previous season. However, the defense picked up the slack and balanced everything out by allowing a full TD less per game in 2019. Despite losing 2 more games in the first half of this season than last year, KC ended the year with another 12-win season and a first-round bye. Although they haven't felt as dangerous due to a more mortal performance from Mahomes, I believe their major defensive improvement makes them an even bigger threat this time around.
As much as I want to believe in the Texans team and their late-game magic, the fact is that their lucky to even be here. As good as their comeback was last week, if Josh Allen doesn't cramp up multiple times under pressure, the Texans don't win that game. They won't get so lucky with Patrick Mahomes in those moments this week, if they even get close enough to get KC into those situations. And considering it took nearly 45 minutes for Houston to get something going on their home turf, I don't see them finding their groove all too quickly in Arrowhead. Houston has a lot of fight in them, but not enough to reach their franchise's first AFC Championship game.
Chiefs win, 30-23
Seahawks vs Packers
Rivalries are one of sports' greatest components. While some have been formed over a century ago and are rich in intense, hate-filled matches spanning over the decades, others have only been around for a handful of years and are based on little more than parallel success. The latter describes the rivalry that will be seen this Sunday night. While the first spark came from the infamous Golden Tate TD on a Monday night in 2012, the rivalry only continues to this day due to the frequency of their meetings. These two have squared off in the regular season in each of the last 5 years, as well as an additional time in the 2014 NFC Championship. In their 7 total meetings since Russell Wilson came into the league, the home team has won every game, making Seattle the series leader with 4 wins, including the lone playoff match. Will Green Bay keep the home team trend and even up the score, or will Seattle establish their dominance by claiming the first road win and reaching 2-game lead in the series?
Of all the games this weekend, this is easily the biggest toss-up in my opinion. The Packers have been great in Lambeau. Their 7-1 home record was matched only by Baltimore. But Seattle has been just as impressive on the road, also going 7-1. The lack of experience at the head coach position is a little concerning for Green Bay, but Seattle's injury list isn't comforting either. The more I think about it, the more I believe that it will all come down to Rodgers and Wilson. This is one of those games that you just assume one of them is going to have to make a play at the end to advance their team through to the next round. Based on how this season has gone, I feel that it will be Wilson coming through in the clutch. Although both QB's have played very well this season, Wilson tops Rodgers slightly in terms of TD's, passing yards, rushing yards, completion percentage, yards per attempt, 1st downs, and of course, passer rating. You certainly count doubt Aaron Rogers and his ability to make a play when it matters most, but this year to me just feels like Wilson's year to shine.
Seahawks win, 24-23
---