NFL Week 13 Preview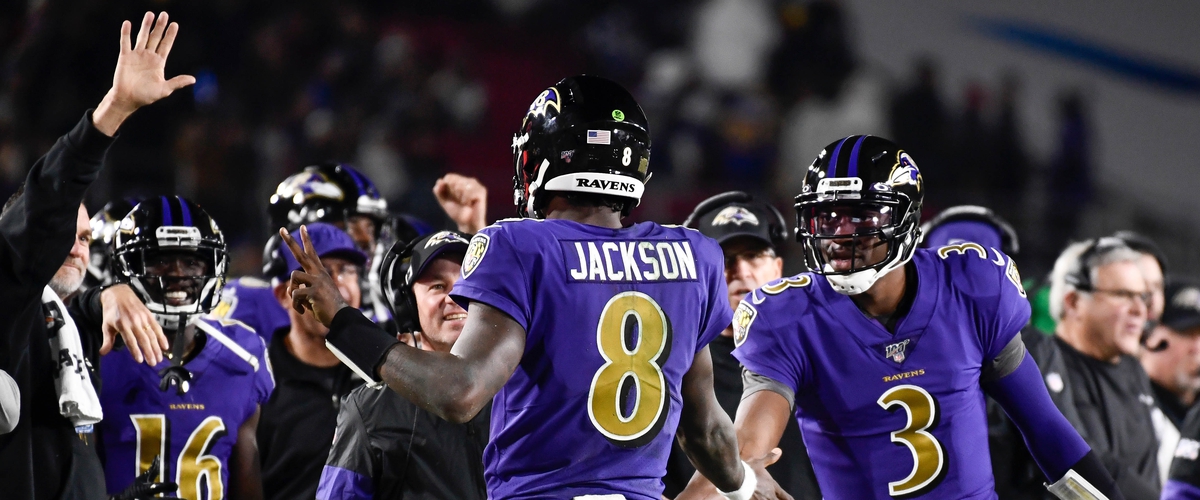 Just 5 short weeks separate us from the postseason. Each of those weeks will be critical in shaping the bracket that leads to the biggest sporting event in North America. Not one team has clinched a single thing yet, although there a few that are all but locked in. The division races are particularly tight this season with 5 of the 8 division leaders currently 1 game or less ahead of the team below. If one of those leading teams were to slip out of that position, there is no guarantee of them taking a wild card spot either. A lot is on line these next few weeks, and things are looking to only get closer a week from now. There are plenty of contending teams squaring off over this holiday weekend, which is great news for those lurking below. Someone has to lose, and that will open the door wider for all the teams on the edge of contention. Our first highlighted game, however, features two of those fringe teams fighting for their playoff life in what could be a classic, ugly AFC North battle.
Browns vs Steelers
It's been a long time since the Cleveland-Pittsburgh rivalry had real meaning. The Browns irrelevance over the past couple decades has left the rivalry totally one-sided. Going into this season, the Browns were 5-34-1 against the Steelers since they were reformed in 1999. In that same amount of time, the Browns have amassed just 2 winning seasons, while the Steelers have just 2 losing seasons. It gets even worse when you put them in this location. Cleveland has just one lone win in Heinz Field, which opened up in 2001, and that win was all the way back in 2003. But the Browns have a chance to put all that behind them by sweeping the Steelers for the first time since 1988. And with both teams just a game apart and looking to keep themselves in the playoff race, their matchup finally means something. And if you saw their last meeting in Cleveland, or at least the final moments, you know that this game's meaning goes beyond that.
Not every scuffle between teams is going to create bad blood. However, when that scuffle sees 3 suspensions after a player is hit in the head with his own helmet and another is kicked repeatedly while on lying the ground, that is sure add some heat to a rivalry. After something like that, the next game that follows will bring out lots of emotion from both sides, especially with the 2 games being so shortly separated. In a game like this, the most important factor isn't something you'll find on a stat sheet or on game film. The difference in this game will be how each team handles adversity and controls themselves when tempers are high.
When I look at Pittsburgh and see a team who has put themselves in the playoff picture after losing their starting QB and dropping their first 3 games, that shows me that this team can win a game like this. They clearly know how to push through adversity. A lot of credit needs to go to Mike Tomlin for leading this team in this way, and I think he will rally his troops again to take an important win over Cleveland this week.
Steelers win, 19-16
49ers vs Ravens
We have a potential Super Bowl preview on our hands this Sunday at noon. Any time you are 1st or 2nd in the league in scoring points, you have to feel like you have a pretty good shot at making a run. When you are able accompany that offensive success with top tier defense, you have to feel like the Lombardi is yours to take. That's what both of these great teams have done this season. They each have appeared to have all the necessary tools to win it all. Claiming a 1st-round bye would go along way in making their Super Bowl dreams a reality. Both teams are in position to do that now, but a loss here could prove costly in holding that position.
It seems that every week I am raving over Lamar Jackson, but I am doing so with good reason. This guy appears unbeatable right now. Each passing week bring another challenge for him, and he continues to impress every time. Week 13 will quite possibly be the biggest test yet. If there is anybody out there that can stop this 22-year-old phenom, it has to be the 49ers. San Fran has terrorized opposing QB's all year long. They lead the NFL in sacks, and in terms of yards lost on sacks, their total of 348 leads 2nd-place by 90 yards. They also average an INT every game and have an opponent's passer rating of just 72.7. Perhaps the best example of their defense and how it shapes up against the Ravens is how they fared against Seattle. Although they ultimately lost the game, the 49ers held a red hot Russell Wilson to one of this poorest performances of the year, throwing for just 232 yards, 1 TD, and 1 INT. However, Wilson also had his best rushing performance in that game with 53 yards. Unfortunately for the 49ers, ground control has been a slight weakness for this defense all year, and that spells big trouble for them this week.
The Ravens' heavily talented backfield has dominated even some of the toughest run defenses that the league has to offer. They will surely find every possible way to exploit San Fran's weakness in that area. Then on the other side of the ball, Baltimore's defense, which is allowing just 13.2 points on average over their last 6 games, should fare just as well. San Francisco has a great football team, but, despite what their record would tell you, I don't think they stack up against Baltimore.
Ravens win, 30-20
Patriots vs Texans
With the team being founded just a short time ago in 2002, the Texans don't have a whole lot of a history for anything yet. However, like many other teams, they have developed a history of failure against the Patriots. In 11 meetings, including a couple in the postseason, Houston has just 1 win. When they signed former Bill Belichick prodigy, Bill O'Brien, they may have thought he could help them get the upper hand from time to time, but instead, they have gone 0-5 and have been outscored 75-151 under O'Brien. With a thin lead in the AFC South, the Texans could really use their 2nd win over the Patriots this week.
If you are going to beat the Patriots, the first step is finding a hole in their outstanding defense. So far, only one team has been able to do that, the Baltimore Ravens. While they have not had anywhere near the same success level, the Texans do have a similar offensive style. Houston has a very talented rushing attack, and they play their best football when they use it early and often. If they get Hyde, Johnson, and Watson running well from the get go, they should be able to put points on the bored. But if they are going to win this game, they need an effective plan in stopping Brady, and they have never been able to do such a thing in the past.
Brady has a 104.5 passer rating against the Texans, nearly 7 points better than his career rating. A good pass rush is always the best way to turn you luck around against Brady, but the Texans have not shown that ability this season, ranking 29th in the league in sacks. The Texans have a good team this season, as they have for a number of years recently, but no matter how good they get, the Patriots are always able put them in their place.
Patriots win, 27-21
Vikings vs Seahawks
Minnesota and Seattle have undoubtedly been 2 of the best teams in football this year. However, they have been stuck in 2nd place and been overshadowed by their slightly higher performing division opponents. But this week carries the potential to finally move into the driver's seat and steal the spotlight from their rivals. If the Packers or 49ers fall this Sunday, the door will be open for one of these teams to take command with a Monday night victory.
Kirk Cousins and Russell Wilson currently stand as the top 2 QB's in terms of passer rating. But they are in that position for very different reasons. Wilson has shown that he has an ability that few do. That is the ability to put the team on his back and excel because that's what they need him to do. Not to say that their roster is particularly bad, but without Wilson playing the way he is, they would certainly not be so firmly in the playoff picture. Cousins, however, is playing at an extremely high level because his team does not require him to do so. What I mean by that is that the Vikings are so well-rounded as a team that Cousins isn't asked to carry them. He gets plenty of help from the rest of his team, which just leaves him to keep it simple and make the easy play consistently. When he is in that kind of environment, Cousins is a great guy to have on your side.
Because of all that, you probably won't see Kirk Cousins putting up a real fight for the MVP award like Wilson might, but I don't think he or the Vikings mind. Instead they will just continue to keep on winning football games. With an extra week of rest and preparation, Minnesota shouldn't have a problem coming into Seattle and taking another big win.
Vikings win, 28-25
---