NFL Week 16 Preview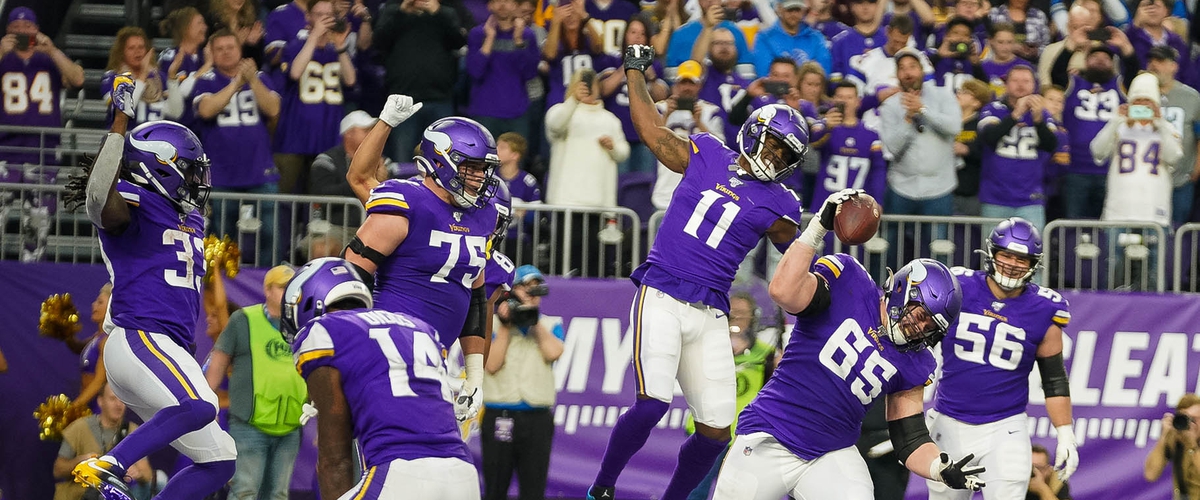 Five. That is the number of playoff spots that remain unclaimed with only two weeks to play. Only three division titles have been clinched. All the first-round byes are still up in the air. With that much left to be decided, there are whole lot of games that have an influence on the playoff picture. Some teams can clinch with one more win. Others will fall out of contention with one more loss. The rest of the contenders are just trying to increase their odds going into week 17 where their season will be won or lost. Below is a mix of teams from each of those categories, all of them with a tough assignment ahead of them. These are the games we look forward to every year.
Rams vs 49ers
The landscape of the NFL is ever-changing, and while some teams manage to put together long-term success, most teams struggle to maintain any amount of consistency at the top. Take the Rams for example. No team in the NFL showed more promise than the L.A. Rams did the past couple seasons. Sean McVay turned around this team in his very first year, winning 11 games, the division title, and the Coach of the Year award. Todd Gurley and Aaron Donald also brought home the Offensive Player of the Year and Defensive Player of the Year awards. The following year things only got better with the team reaching Super Bowl LIII. But now a year later, the Rams find themselves on the outskirts of the playoff picture, needing a pair of wins and a pair of Minnesota losses to make their way in. But before they can even think about week 17 or what the Vikings do this week, the Rams need their full attention on one of the league's best teams.
San Francisco had gone through quite a rough patch over the past several seasons. After Jim Harbaugh had led them to three straight NFC Championship games, things quickly took a turn for the worst. The 49ers have missed the postseason for 5 straight years now, and they fired 3 different head coaches in that span before hiring Kyle Shanahan. After starting his tenure with a 10-22 record through 2 seasons, it seemed like another coaching change could be on the horizon. And then, all of the sudden, everything started clicking for San Francisco. They are currently ranked in the top 5 in terms of points on both sides of the ball, and that level of play has earned them 11 wins thus far, more than doubling Shanahan's total with the team. Only time will tell if this success will last, or if they will soon start a decline like the Rams have done. But for the time being, they are clearly one of the best this league has to offer.
In recent weeks, however, the 49ers have shown that they are beatable. After going undefeated through the entire first half of the season, San Fran has been just .500 in their last 6 games, including last week's shocking loss to the Falcons. If the Rams want to hand them their 4th loss, the formula is really simple, but the execution is where the difficulty lies. A lot of teams can hang in there against this team with good, simple ball control. That means converting a lot of 3rd downs and avoiding costly turnovers. If you do that and force them to make a couple mistakes of their own, you can put yourself in position to win at the end of the game. Then, you need to be able to put together a good drive at the end of the game. All 3 teams to beat the 49ers have done so with a score in the final moments. If you can do those 3 things, you can beat this team. The problem is that I don't think L.A. can do that. It's their struggles in the simplest parts of the game that have held them back all year, and I believe it's what will end their season this week.
49ers win, 28-23
Saints vs Titans
The Titans lost a lot of momentum with last week's loss to Houston. That loss snapped a 4-game win streak in which they outscored their opponents 150-90. The path was paved for them to take the division title with just 2 wins over the Texans. But now they will most likely need to take both of these last games, while also needing a loss from Houston or Pittsburgh to reach the postseason. And while the Titans have been one of the league's hottest teams over the last several weeks, their opponent has been one of the hottest teams over the last few seasons.
The position the Saints are currently in is one that they are familiar with. Their win last Monday secured their 3rd straight season with 11+ wins. Only the Patriots have done the same these 3 seasons. With names like Alvin Kamara, Michael Thomas, Marshon Lattimore, Cameron Jordan, and, of course, Drew Brees, the Saints have been a powerhouse in the NFC. While their playoff luck has been extraordinarily poor to this point, that has not discouraged this team. If anything, it has just motivated them to get back there again. Now, after a blowout win that saw Drew Bress break the all-time passing TD record, while in the process breaking the single game completion percentage record with 96.7%, their momentum has never been greater.
If Tennessee is going to topple this NFC giant, they are going to need a big day from Ryan Tannehill. Now Tannehill has been playing the better than most in his 9 starts. He's 2nd in the league in terms of completion percentage and passer rating, only Brees is better in both categories, and he is first in yards per attempt, beating Mahomes by a full yard per pass. However, a huge amount of that success has to be put on Derrick Henry for dominating the ground and opening up the field for him. If a team were to neutralize Henry, Tannehill's play would likely suffer dramatically as well. The Saints have shown all year that they can shutdown star runners. Whether it be Elliott, Gurley, McCaffrey, or nearly anyone else, opposing Backs have had little-to-no success on New Orleans. If they can do the same to Henry this week, everything else will fall into place.
Saints win, 24-17
Cowboys vs Eagles
The last few years have been pretty good for the NFC East due to the successes of these two football teams. In 2016, both teams drafted franchise QB's, and the Cowboys claimed the top seed in the conference. In 2017, the 1st seed would stay in the East with the Eagles taking it on their way to their first Super Bowl victory. Then last season, both the Cowboys and Eagles won playoff games. So now it comes as a pretty big surprise that neither team will reach a double-digit win total. But in spite of that, due to a lack of competition, one of them will find their way into the postseason, and it will most likely be the winner of this game.
I think most people would agree that Dallas has much higher potential than the Eagles. In fact, I would say they have more potential than most teams out there. That is shown by the fact that they scored over 30 in all their 7 wins, and on average they beat their opponents by 15.9 points in those games. Yes, those were against low-level competition, but it is still quite impressive. In their losses, however, they have scored just 18.3 points per game with plenty of those points coming in garbage time. So if the Cowboys don't come out of the gate sprinting, it's safe to say that the good Cowboys' team just isn't showing up.
However, as inconsistent as Dallas has been, Philadelphia isn't much better. While they have also had their fair share of blowout wins, their losses have been just as ugly. In their 7 losses, the Eagles are scoring just 17.7 points per game, and that included games against the Falcons, Lions, and Dolphins. So while the Cowboys have a whole lot of problems, they at least seem to show some more consistency over the low-level teams of the NFL than their rival. At this point, I think the Eagles probably fall into that level.
Cowboys win, 31-20
Packers vs Vikings
The NFC North has been dominated by Green Bay and Minnesota for quite some time. Before last season, one of the two of them had taken the division title in 11 of the last 12 years. So it was a big change in pace when neither one of them even made the playoffs in 2018. But now, with the other teams out of contention, the power has quickly shifted back to these two. And while both will most likely be in the playoffs either way, you know that neither wants to see the other in the top spot. Green Bay can clinch the title with this win. The Vikings, on the other hand, will not only need to win this week, but they also need a win and a Packer loss in the season's final week. It may seem unlikely, but stranger things have happened. For the time being though, both teams can only focus on this Sunday's meeting.
Personally believe that Minnesota is the greater team between the two. It's not by much, but I do think that, as a whole, the Vikings possess the better roster. There are few teams in the league as well balanced as this one. The only thing it seems like they are missing is some kind of X-factor. They do most things very well, but sometimes it seems that what they need is one outstanding player to put them above the competition. The Packers, on the other hand, are a team almost purely based on that type of player. In fact, in their week 2 meeting, it was just a couple impressive early drives led by Rodgers that really won the game for Green Bay, while the Vikings lacked any difference-making quality to answer those drives. However, I don't think that will be the same this week. The Vikings do in fact have an X-factor. Its name is U.S. Bank Stadium.
Most teams play is elevated on their own turf, but I'm not sure any is elevated more than the Vikings, who are the only team currently undefeated at home. Once that crowd gets roaring and their horn starts blaring, the Vikings become a much more dangerous team. Only one team has come within one scoring of winning in this place. That team was Denver who took a 23-7 lead into the 4th quarter. Then the Vikings got rolling and scored 20 points in under 7.5 minutes for one of their finest displays of the year. With both remaining games to play taking place in this stadium, Minnesota has a good chance to do their part and potentially take this division. And if they do take the title and guarantee at least one home playoff game, their road the the Super Bowl could get a whole lot smoother.
Vikings win, 27-20