NFL Week 4 Preview and Predictions
The Bills and Browns won a game last week. The Browns have a better record than the Patriots. Welcome back from the Week 3 twilight zone.
Week 4 Headlines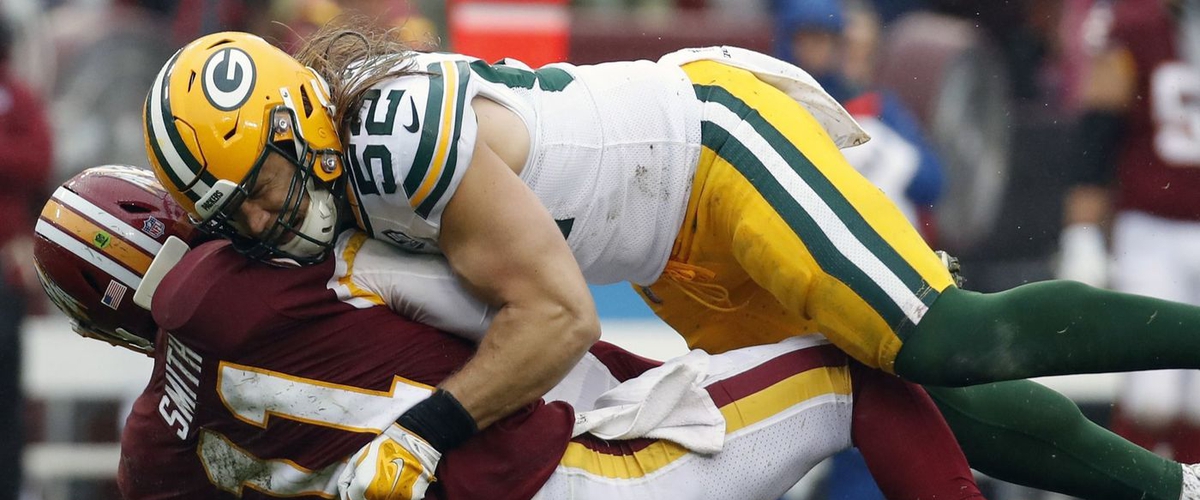 Rule Remains: The NFL has announced that there will be no changes to the controversial roughing the passer rule despite widespread criticism.
Reid Back in NFL: Free agent Safety Eric Reid is back in the NFL after signing a deal with the Carolina Panthers.
Steelers Listening to Offers For Bell: According to reports around the league, the Steelers have begun the process of shopping around Le'Veon Bell.
Fantasy Football Start Em/Sit Em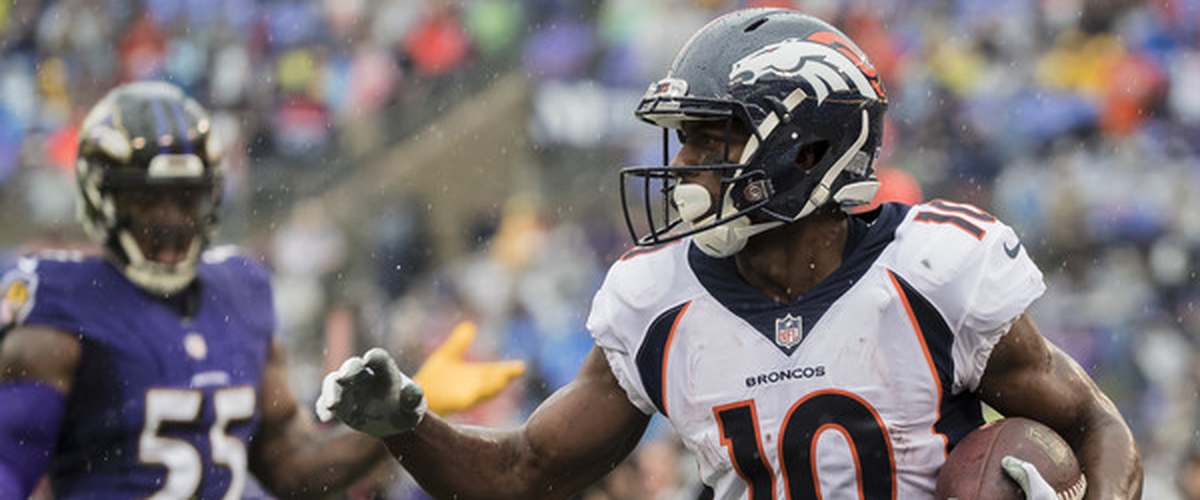 Starting Quarterbacks: Matt Ryan, Philip Rivers, Andy Dalton, Ben Roethlisberger, and Joe Flacco.
Sitting Quarterbacks: Derek Carr, Marcus Mariota, Dak Prescott, Blake Bortles, and Josh Allen
Starting Running Backs: Jordan Howard, Giovani Bernard, James White, Chris Carson, and Marshawn Lynch.
Sitting Running Backs: Jay Ajayi, Derrick Henry, Alfred Morris, Peyton Barber, and David Johnson.
Starting Wide Receivers: Emmanuel Sanders, Allen Robinson, John Brown, Mike Williams, and Dede Westbrook.
Sitting Wide Receivers: Marquise Goodwin, DeSean Jackson, Jordy Nelson, Robby Anderson, and Larry Fitzgerald.
Starting Tight Ends: Jack Doyle, Austin Hooper, Jimmy Graham, Kyle Rudolph, and Rhett Ellison.
Sitting Tight Ends: George Kittle, Dallas Goedert, Benjamin Watson, Jared Cook, and Vance McDonald
Starting Defense/Special Teams: Jaguars, Chargers, Seahawks, Packers, and Lions.
Sitting Defense/Special Teams: Broncos, Ravens, Vikings, Bengals, and Giants.
Game Picks (Season Record 27–19-2)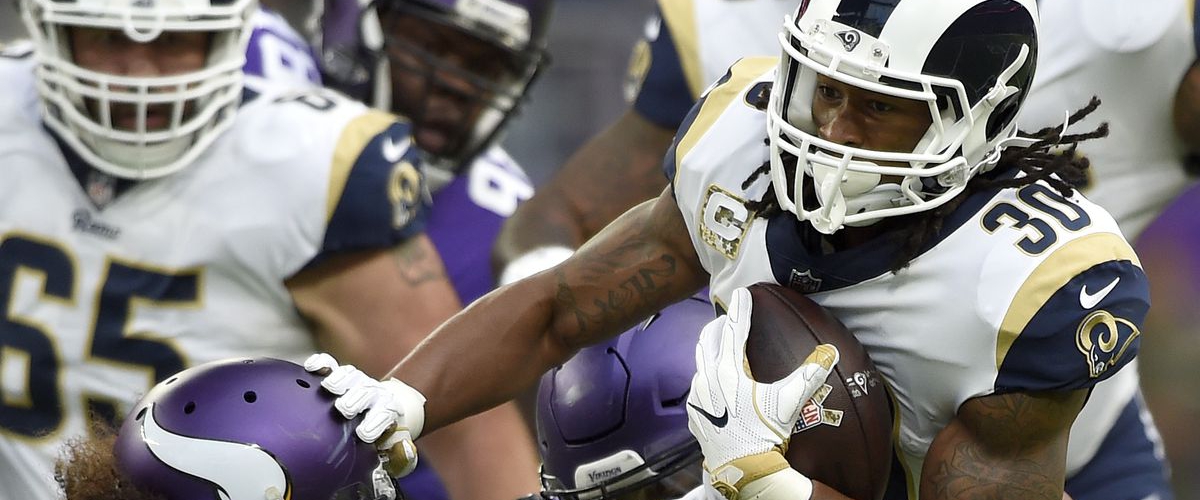 Rams vs. Vikings: Through three weeks, the Los Angeles Rams are the consensus best team in the NFL. They're elite on both sides of the ball and have beaten each team they've faced by double-digit points. The Vikings, on the other hand, are reeling after a shocking defeat at the hands of the Buffalo Bills. They became the first team to lose by two scores after being favored by two scores. Traveling to Los Angeles on a short week can be a daunting task, but they do have something working in their favor. The Rams will be down both of their starting cornerbacks. However, the Vikings won't have Dalvin Cook, Riley Reiff, and Everson Griffen. On a short week, one team is rolling and the other is staggered.
Prediction: Rams win 28-26
Colts vs. Texans: Last week was strange for the Colts. Not only did they lose, but they had to rely on their backup quarterback to make a hail mary throw for a win. It makes you wonder about the health of Andrew Luck. Perhaps he's not all the way back from his injury. The Texans have shown little improvement despite the talent on their roster. Deshaun Watson has yet to have that breakout game and the Texans defense has looked equally unimpressive. They couldn't even beat the Giants in their own building. Indianapolis has at least proven to be a tough out. Until further notice, I cannot pick the Texans to win.
Prediction: Colts win 27-23
Packers vs. Bills: Buffalo shocked the football world by beating up the Vikings in Minnesota. And while that beating was happening, the Packers were laying an egg against the Redskins. I believe both games were flukes, and the better team will win this week. Eventually, Josh Allen will begin to look like a rookie again.
Prediction: Packers win 24-20
Bears vs. Buccaneers: The same old Ryan Fitzpatrick made a brief appearance last week with three interceptions in last week's game. And I say brief because he almost brought Tampa Bay to a comeback victory despite the turnovers. Last week proved that while the Bucs are a good team, they're not good enough to overcome numerous mistakes. This week will be all about mistakes. The Bears defense has already forced eight turnovers this season. And they seem to always come up with one when they need it. However, the Bears offense hasn't been that impressive at all. It's as if the 2006 Bears have been resurrected to play football in 2018. One thing that is clear is the Bucs are capable of scoring touchdowns no matter the turnover count. So while this may be a sloppy game for them, I'm still picking them to beat the Bears. At the minimum, Chicago will need to find a way to at least score 24 points. I don't trust them to do that.
Prediction: Bucs win 27-20
Patriots vs. Dolphins: The Patriots are reeling after two straight losses and everyone is hoping that this is finally the end of the Patriots dynasty. The Patriots lack of offensive weapons and the lack of a defense is glaring. The offensive issues will be solved as early as next week when Julian Edelman returns from suspension. That with the combination of Josh Gordon should be enough to get the offense back on track. The defense won't be getting that same infusion of fresh legs and help, but they desperately need it. The Dolphins are in a rare position. At 3-0, they could put the Patriots in a deep hole early in the division race. The culture change has been a success so far. The Dolphins are a fast team on both sides of the ball and don't have any star drama to speak of. Problem is, it's been 10 years since the Dolphins the last victory in Foxborough. Somehow, some way, you have to believe that the Patriots will avoid a 1-3 start.
Prediction: Patriots win 27-20
Cowboys vs. Lions: It's becoming more and more clear that the Dallas Cowboys just aren't that good. Their offense ranks 30th in the NFL mostly due to a lack of an identity. What was once the beacon of power running and clock control has become a mess because their quarterback cannot make the needed plays. The Lions looked like world beaters last week against the Patriots, but that doesn't excuse their terrible play during the first two weeks. It's difficult to tell if their improved running and o-line performance were due to something they did, or due to their opponent. Either way, I expect the Lions to have another good showing thanks to the Cowboys. The Dallas offense is pedestrian and their defense will be missing Sean Lee and David Irving.
Prediction: Lions win 20-17
Falcons vs. Bengals: While the Atlanta offense has found their groove, their defense has been slowly decimated by injury. Each week, the Falcons have lost at least one key player on their defense. Last week, we saw what an elite offense can do to a wounded defense. The Falcons offense may be forced to engage in shootouts for some weeks this season. The Bengals offense can certainly provide that for them. I'm sure they cannot wait to get to Atlanta to face this defense. So which defense has enough to stop their opposing offenses. I'll give the slight edge to the Falcons simply because their offense is playing at a very high level. The Bengals offense took a slight step back without Joe Mixon and Billy Price.
Prediction: Falcons win 35-30
Jaguars vs. Jets: Jacksonville fell prey to the Titans once again, but I don't really hold that against them. The Titans just have their number right now because they know how to win ugly just as well as the Jags. Sam Darnold isn't ready for what the Jags defense is about to bring to him.
Prediction: Jaguars win 23-13
Titans vs. Eagles: As Carson Wentz begins to get back into things, the Eagles are still finding ways to win games. This week, they play against the team who specializes in winning ugly. Marcus Mariota's elbow injury is clearly hampering him given that his stats are abysmal at the moment. The Titans are great at getting teams to play down to them. So expect another ugly slog of a game. But since the Eagles are getting healthier and have a pass rush to pressure Mariota, I have to go with Philly.
Prediction: Eagles win 26-22
Raiders vs. Browns: Baker Mayfield gets his first career start after helping to give the Browns their first win in nearly two years last week. Fortunately, he has an easy first game against this Raiders defense. The Raiders will give the Browns a hell of a game for three quarters, but their aged defense will eventually begin to crumble. This will create holes that Mayfield and the Browns offense can exploit. Meanwhile, the Browns defense looks legit thus far. The Raiders offense shows flashes of a good unit, but often fail to make the needed adjustments after the half. Plus, they're far too conservative and their play calling isn't that creative. Now if the Raiders can put together a full four quarters of football (including proper halftime adjustments), the could pick up their first win. But I see no reason to trust that they'd be able to do that. The Browns are the better football team in this one.
Prediction: Browns win 28-20
Cardinals vs. Seahawks: It was only a matter of time until Josh Rosen made an appearance at quarterback. And with the state of their offense, the Cardinals might as well throw the rookie out there to see what he can do. Until the Cardinals utilize David Johnson correctly, their offense will continue to struggle. Russell Wilson should be able to get the necessary points for the Seahawks to win this game.
Prediction: Cardinals win 27-12
Giants vs. Saints: The Saints offense is clearly in midseason form with two 40-plus point performances in three weeks. Now they'll need their defense to play up to the standard they set a year ago. They'll have a great opportunity against the Giants offensive line and a quarterback that can be prone to turning the ball over. The Giants offense has failed to score more than 15 points in two of their games this season. Eventually, the Giants offense will regress back to their mean and the Saints defense will eventually play up to standard. And if that fails, the Saints will easily outscore them with offense alone.
Prediction: Saints win 38-24
Chargers vs. 49ers: Remember what the Niners looked like before they acquired Jimmy Garoppolo last season? They looked just as bad as the Giants and Browns did. I expect the Niners to fall off a cliff without their franchise quarterback. This is the perfect game for the Chargers to get back on track after their loss to the Rams.
Prediction: Chargers win 34-14
Steelers vs. Ravens: Pittsburgh was able to avoid a complete catastrophe last week by beating the Bucs, but the same problems persist. Their defense can't be taken seriously and their offense will be called upon to save the day. Now that the Le'Veon Bell saga is closing in on its conclusion, fans and the media can focus in on the product on the field. And so far, I cannot definitively say that they're better than the Ravens. Baltimore always plays Pittsburgh tough and are the more stable team at the moment. What this comes down to is whether or not the Steelers can force the Ravens to make more mistakes than them. While the Steelers offense will get their numbers, I think the Ravens defense will get at least one more stop than the Steelers defense.
Prediction: Ravens win 33-30
Broncos vs. Chiefs: The Chiefs offense have been laying waste to any and every defense that is put in front of them. Meanwhile, the Broncos needed late-game heroics to defeat the Seahawks and Raiders. Denver's lack of depth on defense will eventually show when the Chiefs display their speed. Also, Case Keenum has yet to mimic the success he had last season. The Chiefs will eventually have a bad day, but Monday won't be it.
Prediction: Chiefs win 38-27
---