NFL Week 5 Preview and Predictions
Week 5 Headlines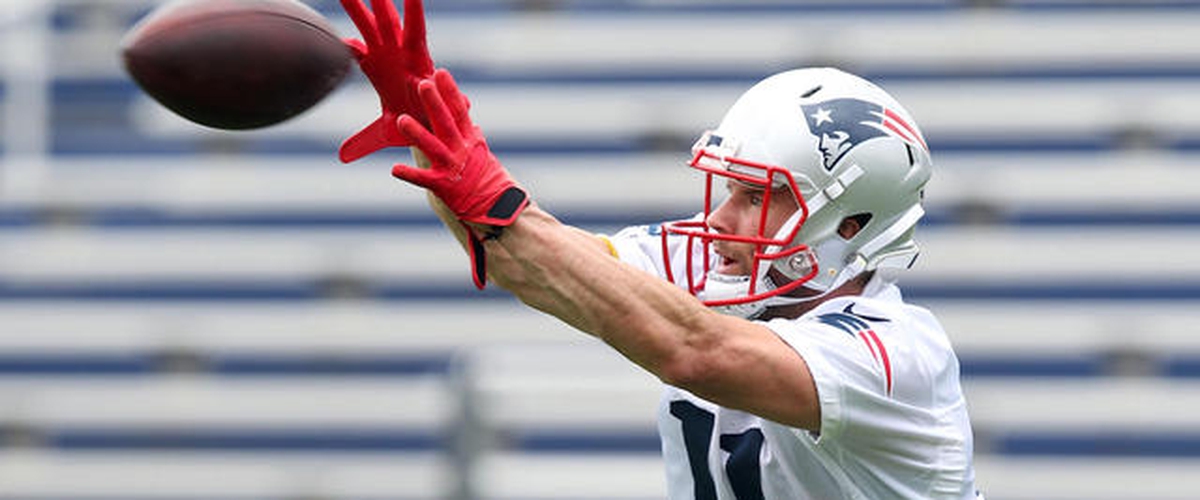 Le'Veon Bell's Return Date Set: Steelers Running Back Le'Veon Bell is set to return during the team's Week 7 bye week.
Key Players Return: Saints Running Back Mark Ingram and Patriots Wide Receiver Julian Edelman will return to their respective teams this week after serving four-game suspensions.
Fantasy Football Start Em/Sit Em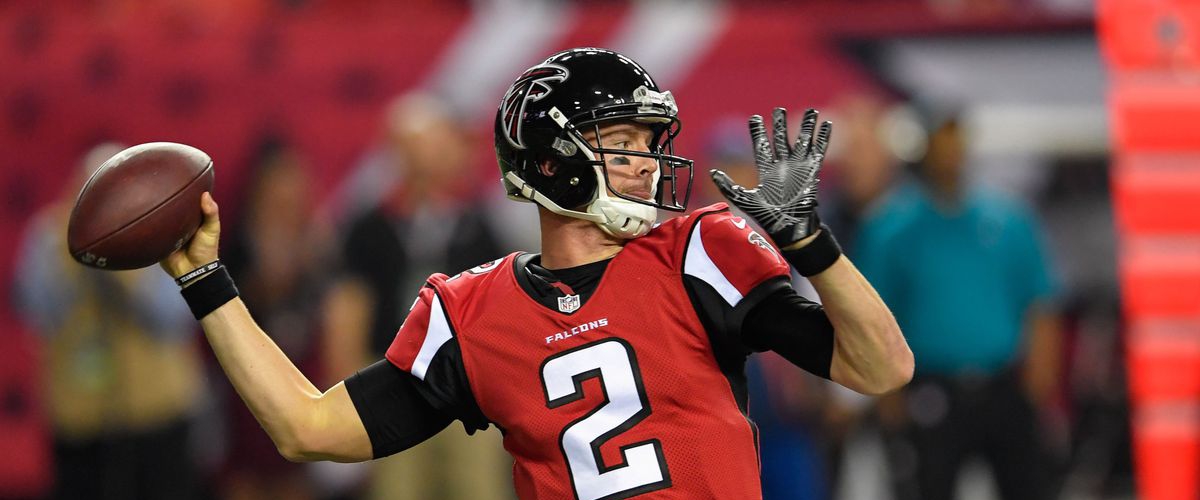 Starting Quarterbacks: Matt Ryan, Ben Roethlisberger, Philip Rivers, Jared Goff, and Blake Bortles.
Sitting Quarterbacks: Baker Mayfield, Russell Wilson, Dak Prescott, and Joe Flacco.
Starting Running Backs: Matt Breida, James Conner, T.J. Yeldon, Dion Lewis, and Aaron Jones.
Sitting Running Backs: LeSean McCoy, Dalvin Cook, Chris Carson, Nick Chubb, and Jamaal Williams.
Starting Wide Receivers: Cooper Kupp, Emmanuel Sanders, John Brown, Keelan Cole, and Kenny Stills.
Sitting Wide Receivers: Corey Davis, Sterling Shepard, Doug Baldwin, Devin Funchess, and Pierre Garcon.
Starting Tight Ends: George Kittle, Vance McDonald, Austin Hooper, Ricky Seals-Jones, and Eric Ebron.
Sitting Tight Ends: Antonio Gates, Benjamin Watson, David Njoku, Charles Clay, and Benjamin Watson.
Starting Defense/Special Teams: Titans, Broncos, Texans, Rams, and Ravens.
Sitting Defense/Special Teams: Seahawks, Steelers, Dolphins, Giants, and Redskins.
Game Picks (Season Record 36–25-2)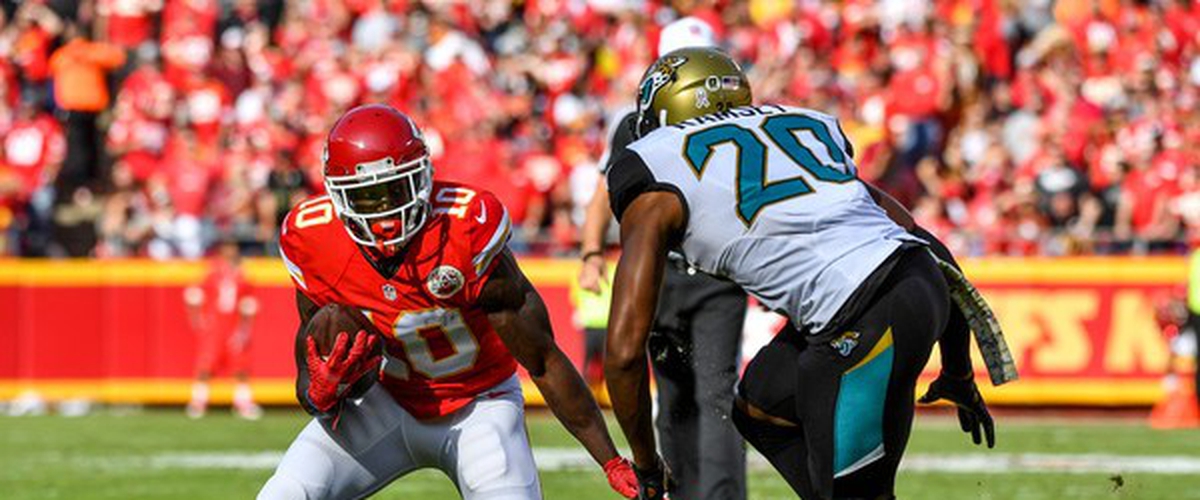 Patriots vs. Colts: Reports of the Patriots demise were, once again, over exaggerated. Right on cue, the Patriots woke from their brief slumber and blew away the then 3-0 Miami Dolphins. Now, they get their best receiver in Julian Edelman back from suspension. So now they have a running game and their full host of receivers back. Horrible timing for a Colts team that has very few positives going for them. They have yet to discover a running game but can utilize short passes to running backs to supplement that deficiency. Their defense is below average at best. So I don't really see this game going in their favor.
Prediction: Patriots win 30-20
Jets vs. Broncos: Right on schedule, Sam Darnold has been playing like a rookie as of late. Since his great Week 1 performance, Darnold has completed only 53.8 percent of his passes while posting a 63.8 passer rating. Furthermore, the Jets have failed to score more than 17 points since Week 1. This week, Darnold will face a formidable Broncos defense and a Denver team that should've beaten the Chiefs on Monday. One thing Darnold can expect is a lot of pressure in the pocket. The Broncos will look to hit Darnold early and often while hopefully avoiding penalties. Case Keenum has regressed back to being Case Keenum, but he should be able to score more than 17 points for the Broncos to win.
Prediction: Broncos win 23-14
Lions vs. Packers: Aaron Rodgers had some critical comments on his team's offensive performance. And rightfully so I might add. The should've put up far more than 22 points on the Bills. This is bad news for a Lions defense that has Ezekiel Ansah, Darius Slay, Tavon Wilson, and Quandre Diggs all dealing with injuries. Detroit has struggled to hold average offenses in check with the exception of that Patriots game. So I believe they will struggle against a Packers offense with something to prove. I do however expect the Lions to keep things competitive. They always seem to play the Packers tough at Ford Field. Their offense is capable of scoring on just about anyone in the league. Unfortunately, I believe the Packers offense will be too much for the Lions.
Prediction: Packers win 33-23
Panthers vs. Giants: Carolina has the advantage of coming off of a bye week and having a good defense to combat the Giants. How good is the Panthers defense? They're the only defense the Bengals offense has failed to score at least 34 points on. With extra time to prepare, I expect the Panthers defense to be ready for the Giants offense. Even with Saquon Barkley playing well and an improved offensive line, the Giants offense still lacks a big play fear factor. And that is sad to say considering Odell Beckham Jr. is still on this roster. This all falls on the shoulders of Eli Manning, who is beginning to look he had a run in with father time. Until Manning shows better play besides check downs, I can't really trust that offense. Speaking of offenses, Carolina's offense should be able to score more than the 18 points the Giants can't seem to pass.
Prediction: Panthers win 28-14
Bills vs. Titans: It's never pretty for Tennessee is it? They're the NFL equivalent to an old pick up truck. It doesn't look like much, but it always gets the job done. They've surpassed the Eagles in the ability to win ugly games. They've shown aggressiveness and good coaching by going for the win instead of settling for a tie. And if Marcus Mariota can stay healthy and get receiving help, this team could be dangerous down the line. The Bills, on the other hand, fell back down to earth last week. They're still trying to figure out their identity, while the Titans already know there's. Expect another ugly game with at Titans victory.
Prediction: Titans win 22-16
Steelers vs. Falcons: This game features the most desperate teams in the NFL, and neither team has a defense worth mentioning. The Steelers received some good news and bad news. Le'Veon Bell will be returning to the team…during the team's bye week. This doesn't solve their problems on either side of the ball right now. Without Bell, the Steelers can't play clock management against a very good Falcons offense. So expect a shootout between quarterbacks. Pittsburgh has a slight advantage when it comes to defenses since they've shown they can generate some pressure and create a few turnovers. The Falcons defense is so injury plagued that they can't do much. Offensively though, they have the advantage of a quarterback that hasn't turned the ball over too much and a more reliable running game. That is in addition to the plethora of receiving options Atlanta has. The problem is, I cannot trust them to close. Each of their games could've gone the other way, but far too often the Falcons let the game slip away. For that reason alone, I'll pick Pittsburgh to win the game.
Prediction: Steelers win 34-31
Browns vs. Ravens: The Browns should've won last week, but made far too many mistakes against the Raiders. Cleveland is no longer the easy win they used to be. They now have a competent quarterback and a solid defense. But Baltimore also has does things. Joe Flacco is playing the best he's played in years and their defense is elite. If the Browns gave the ball up four times to a bad Raiders defense, what's going to happen against an elite Ravens defense? That's the only reason I need to pick the Ravens in this one.
Prediction: Ravens win 20-14
Bengals vs. Dolphins: Miami had a golden opportunity to give themselves a great early advantage in the AFC East. I'm not even sure they got off the bus to play the Patriots. Now they need to prove themselves all over again. The Bengals, on the other hand, have been playing at a high level offensively. With their improved offensive line, the Bengals offense is once again one of the best in the league. Their biggest weakness on defense was their linebacker unit. And I say was because the return of Vontaze Burfict should help things there. The Dolphins poor play along with the offensive line and the lack of a running game will ultimately be their undoing in this game.
Prediction: Bengals win 27-20
Chiefs vs. Jaguars: The game of the week features the league's top-rated offense against the league's top-rated defense. Monday's game against the Broncos may end up being a blessing in disguise for the Chiefs. They faced a tough defense and some adversity as well. The Jaguars will provide both in this game. One huge advantage the Jaguars have is that the Chiefs defense is awful. Given the state of the Chiefs offense, I expect the Jaguars to use T.J. Yeldon to control the clock. That will cut into the Chiefs possessions and give the Jaguars defense plenty of rest. It will be a close game, but that will ultimately prove to be the difference.
Prediction: Jags win 24-21
Chargers vs. Raiders: And here is our weekly blowout alert. The Raiders showed some grit last week, but let's be honest for a second. They allowed over 40 points to a rookie quarterback making his first start. They still lack a pass rush or the ability to stop the run. The Chargers offense is the worst possible matchup for the Raiders defense. Philip Rivers will have all day to tear the defense apart. Melvin Gordon will find plenty of room to run all over that Raiders defense. One thing I give the Raiders credit for is their offense. When Derek Carr isn't throwing the ball away, the Oakland offense shows promise. But again, Carr is far too turnover prone. So far, the Chargers have feasted on inferior opponents. Look for them to do so again.
Prediction: Chargers win 34-20
Eagles vs. Vikings: Another game featuring two desperate teams, but they're trending in different directions. While the Eagles typically win ugly games, it's clear that Carson Wentz hasn't found his groove yet. Which means the Eagles offense isn't the same unit that struck fear into the hearts of opponents from last year. Meanwhile, the Vikings offense flashed it's potential last week against the Rams. When Kirk Cousins is playing well, that offense can be scary. Furthermore, the Vikings defense is due for a bounce-back game after two poor outings. And in a competitive NFC North, they're the more desperate team for sure. They need this win.
Prediction: Vikings win 23-20
Seahawks vs. Rams: Now that Earl Thomas has been lost for the season, the Legion of Boom is now completely dead and gone in Seattle. Not that he would've helped any. Last season, the Rams went into Seattle and destroyed the Seahawks. Los Angeles is rolling along like a well-oiled machine right now, while the Seahawks have feasted on average or worse teams. Not much will change in this one.
Prediction: Rams win 34-17
49ers vs. Cardinals: Arizona is now the final winless team in the NFL, but that could change this week. Against a bad Niners defense, Josh Rosen may be able to find some success on the field. Plus, it looks as if the Cardinals are finally going to start getting David Johnson some more touches. But don't count out the Niners just yet. Last week, they got almost 300 yards passing out of C.J. Beathard and their offensive should life without Jimmy Garropolo. However, I'll still pick the Cardinals to win this game. Rosen hasn't been completely terrible yet, and I believe Johnson can carry the offense if needed.
Prediction: Cardinals win 21-20
Texans vs. Cowboys: It was nice to see Dallas getting back to their roots last week. Ezekiel Elliot exploded for a huge game last week. Unfortunately for him, the Texans have one of the better run defenses in the league. The Texans won't be shy about their intentions. They want to force Dak Prescott to win the game for Dallas. And that will likely result in a bunch of safe throws that won't result in many points. Meanwhile, the Texans looked like they found their groove offensively last week. If their defense can shut Zeke down, I'm confident in their offense to get the necessary points.
Prediction: Texans win 24-17
Saints vs. Redskins: Despite their 3-1 record, it still doesn't feel like the Saints have put together a complete game of football yet. Maybe it's because their defense has regressed back into the typical Saints defense. Offensively, they're still among the league's best. With Mark Ingram back from suspension, I wouldn't be surprised if the Saints went back to their run focused approach on offense. That could help keep their defense on the sidelines and rested. The Redskins defense has played well, but not against high caliber opponents. The Saints will have no trouble scoring in this one.
Prediction: Saints win 35-27
---