Dwyane Wade's Coming Home
I wished I never had to write this but Dwyane Wade, my favorite player in the NBA and longtime Heat Legend is leaving Miami and heading back home. I won't bore you with all the details, but Miami insulted Wade by prioritizing Whiteside and Durant (*sigh*) and lowballing him with a salary of $10 million. The Heat did increase the offer to 2 year $40 Million but Wade was not happy. As such, he scheduled meetings with teams like the Cavs, Bucks (cancelled later on), Nuggets, and Bulls. Chicago won out.
Now think about it. If you were a FA and you had to choose between those three teams, which team would you pick. Most would pick Cleveland since they just won a ring (now probably won't happen because of the Super Saiyan Warriors over there) and they have LeBron James. And it's been widely known that Wade and Lebron are best buds. Good pals. Very good pals. But that did not seem to factor into Wade's decision at all. He's on the last legs of his journey and this is most likely his last big contract in the NBA. I could see him retiring after this contract finishes. Personally, I hope he comes back to Miami on a 1 year deal after Chicago to complete this great circle that has been his career.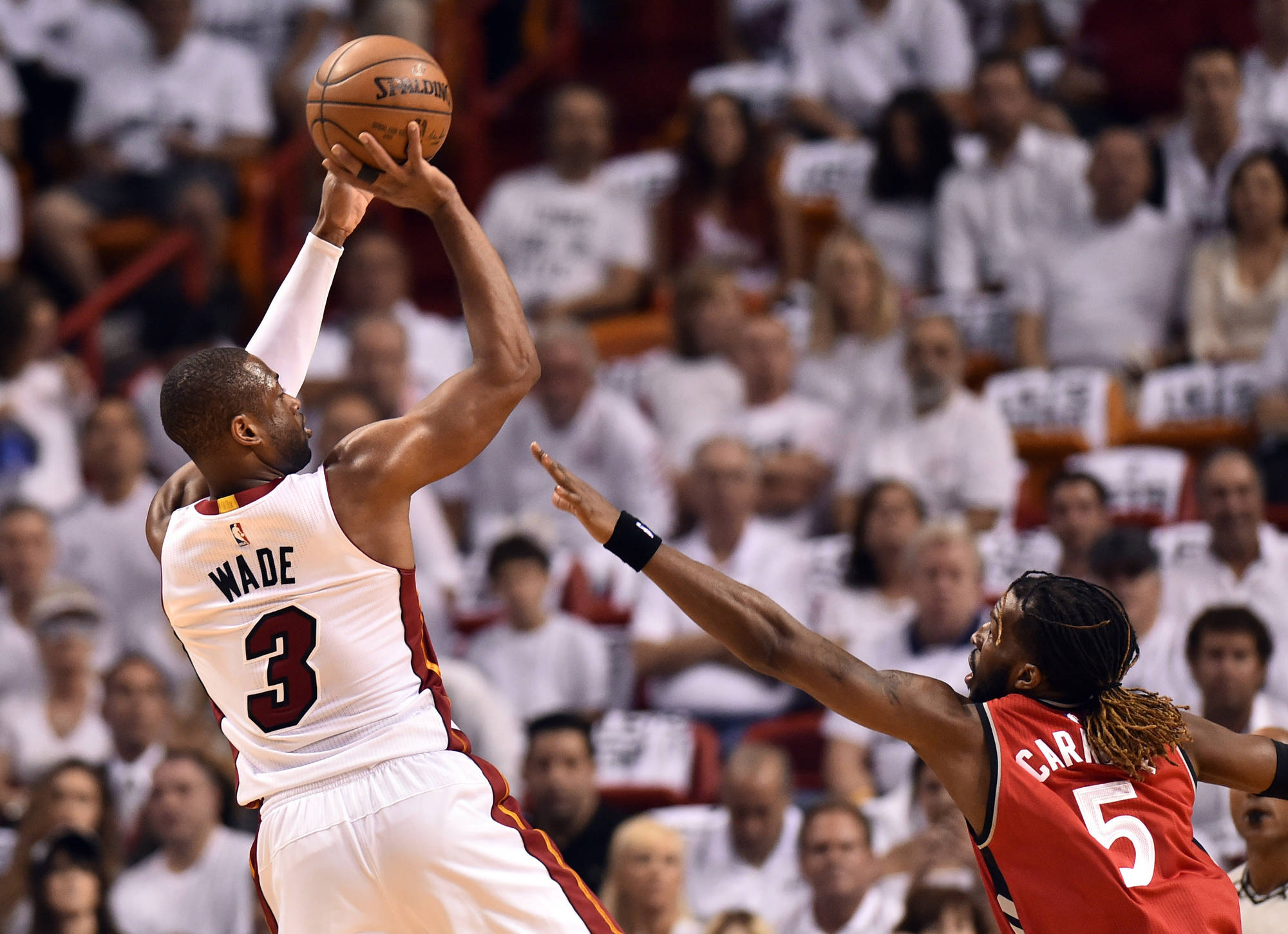 Goodbye Wade. Thanks for the Memories...
Steve Mitchell-USA TODAY Sports
Yes, the Bulls did what the Heat refused to do so. They met Wade's contract demands. See, Wade wanted either 2 years $50 million or an extra year. The Heat wouldn't budge. Frustrated by this impasse, Wade sought out other options, and Chicago happily obliged. It remains to be seen what is the Heat's plan of action. Normally Heat Fans would be saying "In Pat I Trust" but some of us are pretty mad at Pat Riley. To be frank, this contract impasse shouldn't have happened, they should have paid Wade right after they got Hassan Whiteside's contract extended. But NOOOO, we had to play this cat and mouse game with KD only to see him shocking the world by becoming a Super Saiyan Warrior (I liked Dragon Ball Z as a child and I am not ashamed). Let's discuss all plans of action for this new look Heat squad.

What Happens Now
With Wade leaving, all Heat fans (like me) are immediately going through the 5 stages of Grief (Denial, Anger, Bargaining, Depression, Acceptance). We would be having reactions like these folks.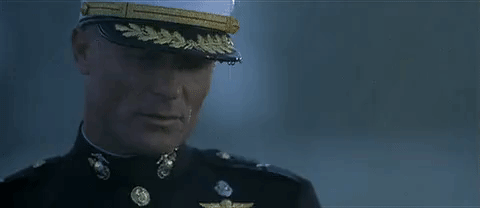 or this one
or even this one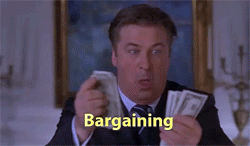 Though after that and calm heads prevail, here is what Pat should do. I will go more into depth on each of these plans of action
| | |
| --- | --- |
| 1. | Let's either match Tyler Johnson's contract or let the Nets have him and utilize Briante Weber (who has been having a good Summer League). |
| 2. | Trade Dragic and figure out what to do with Bosh |
| 3. | Let's bring in a lot of young people and begin rebuilding for the future around Winslow and Richardson. We could also bring in Veterans to create a nicely meshed team. |
| 3b. | Or if Pat wants to win, then he looks toward 2017, where players like Westbrook, Giannis, Hayward, Schroeder, etc. hit the open market. I would much rather rebuild at this point in time seeing as how there is no point in even competing with the SSW over there in the Golden State (apparently Sunshine State is the nickname for Florida). |
Tyler Johnson Status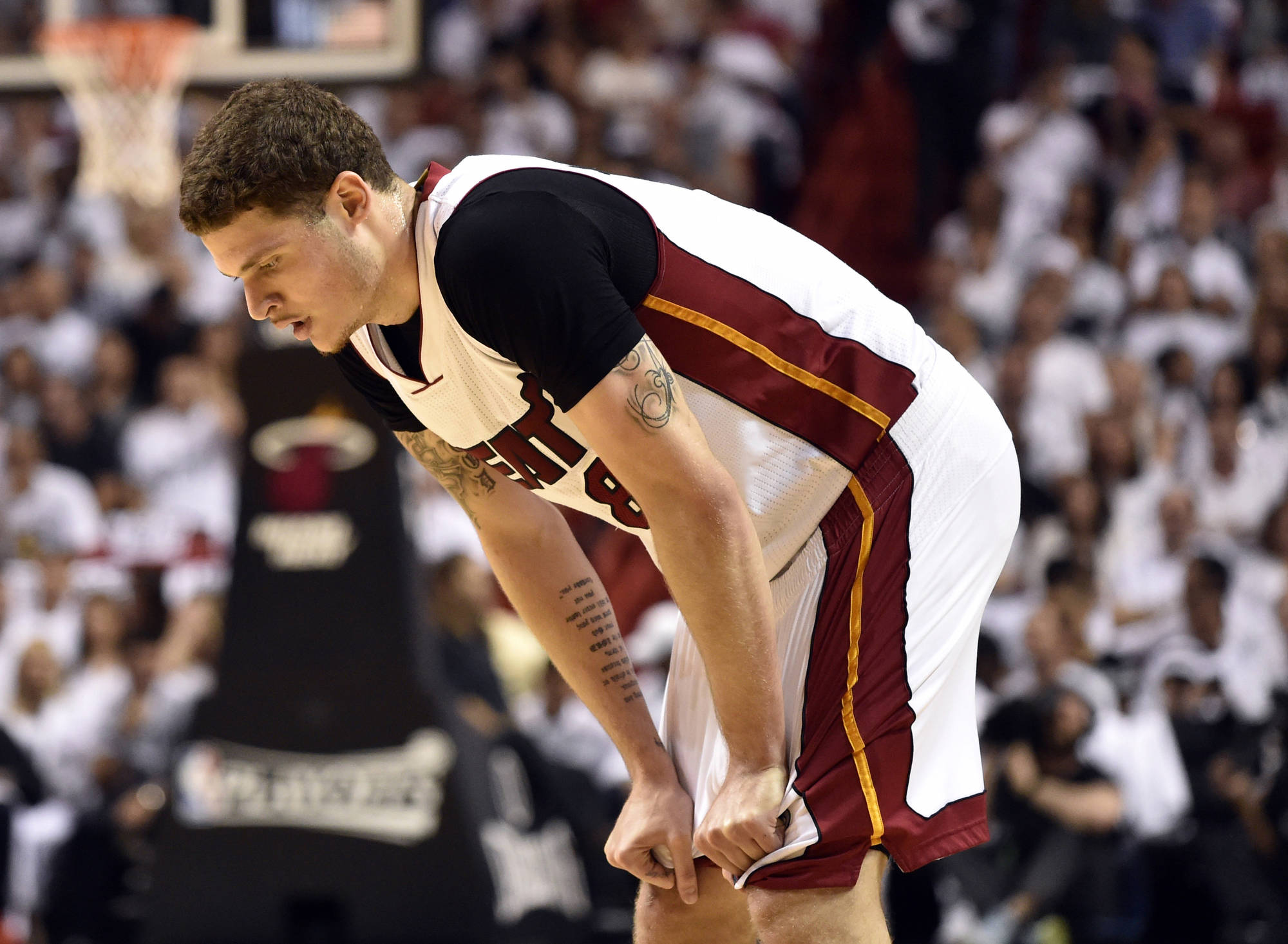 While this young guard has star potential, will he be showcasing that in the Big Apple or in Miami?
Steve Mitchell-USA TODAY Sports
With Wade leaving, it becomes more and more likely that Pat matches Johnson's contract. They don't have anything to lose and it'd be nice if the Heat could hang on to their young talent like Johnson and build around them. Plus bringing back Briante Weber (who has been quietly having a solid Summer League) gives us potentially our point guard of the future (or at worst a solid bench piece). The only issue with matching Johnson's contract is that it's a poison pill.
Johnson's cap hit rises to $18 million and $19 million in the last two years of his contract. That is a lot of money for a bench piece. For comparison's sake, I looked at salaries of NBA players. Tyler Johnson's salary is on par with the salary of Russell Westbrook, Paul George, Jimmy Butler, Kyrie Irving, and Kawhi Leonard. Those are all All Stars and top 5 players at their positions. In fact, they are making less than $19 million. So riddle me this, is it worth it to match this insane contract? My answer is YES. We need young pieces on this team and Tyler Johnson is one of our best pieces we have. Sure, his contract will be ridiculous in those last two years, but with the cap rising and contracts becoming bigger and bigger, Johnson's contract may not look like an albatross. It might look like a bargain. Hopefully Pat Riley will match this contract and move on to other endeavors.
Dragic and Bosh- What to do?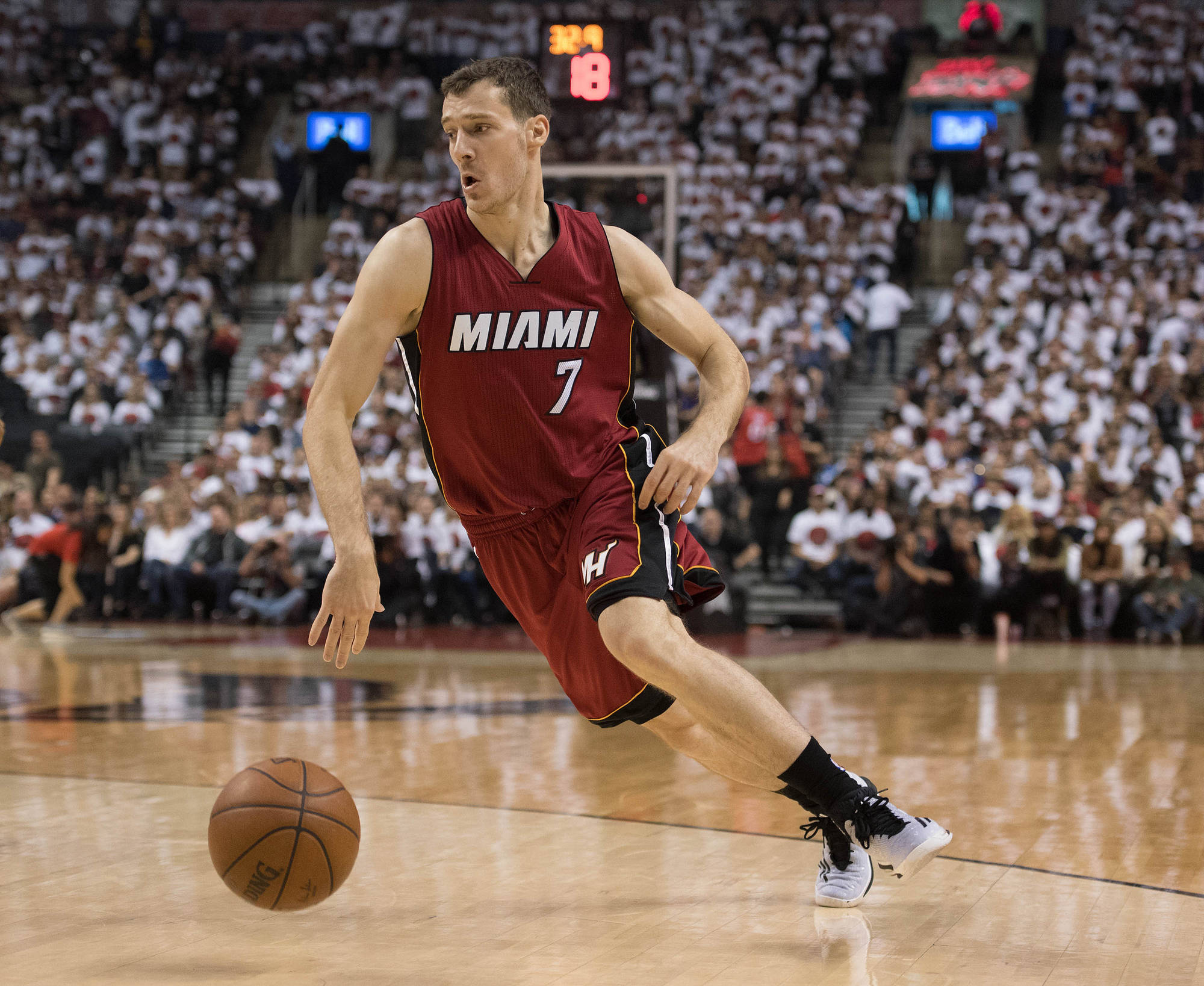 Should the Heat trade Dragic?
Nick Turchiaro-USA TODAY Sports
With the departure of Wade, the Heat look towards a player to take over the scoring load that Wade provided. Look no further than Goran Dragic. While he did have a disappointing season last year, this could be due to the fact that both he and Wade had trouble sharing the ball (A problem that I see happening with the Bulls next year). But now I see Dragic putting the team on his back and taking over as the primary scoring option. I wouldn't want us to rebuild around him because he is getting up there in age (He's already 30).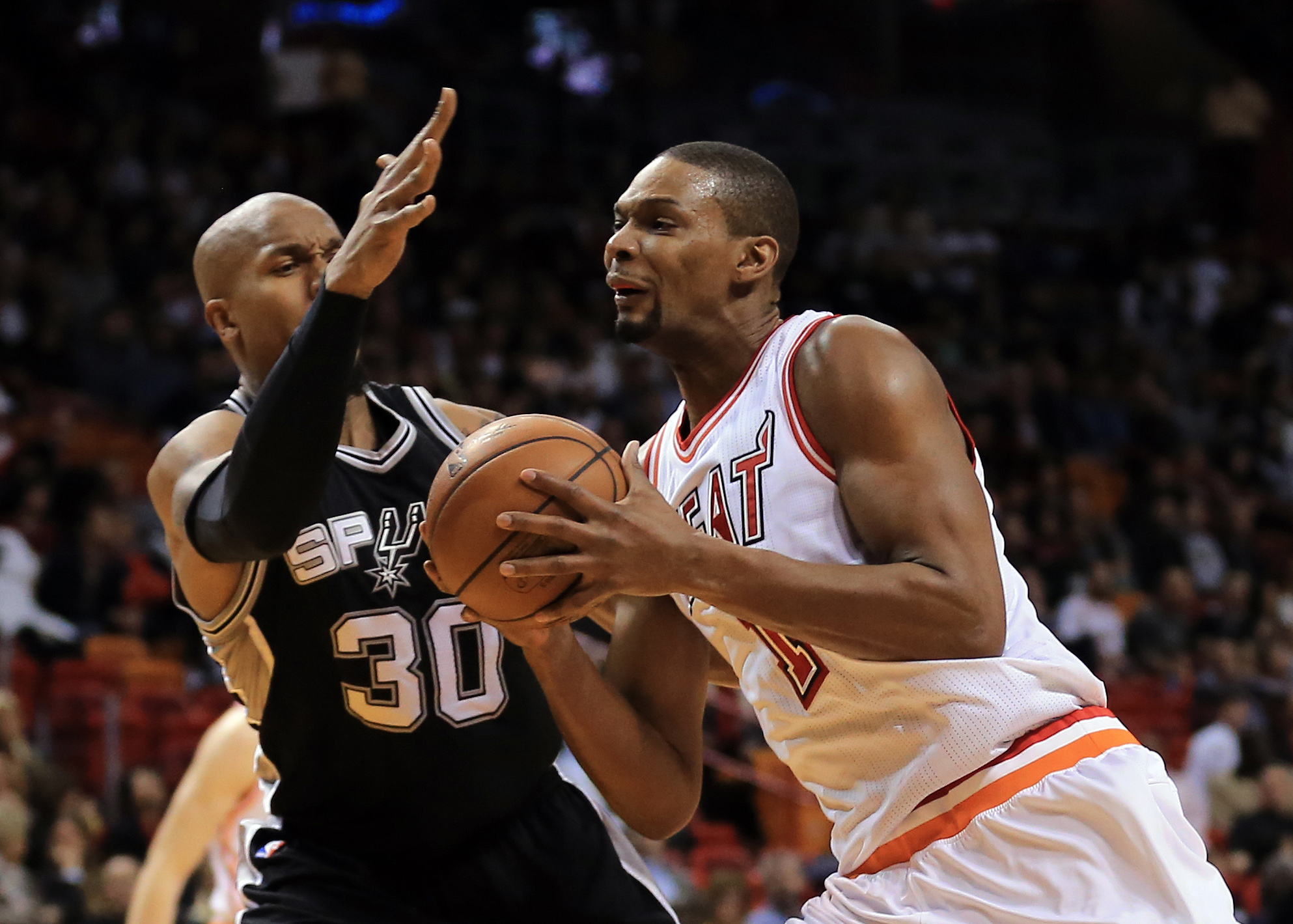 What to do with Bosh? Trade him / Cut him / Let him play and risk another clotting issue?
Steve Mitchell-USA TODAY Sports
Chris Bosh is the lone member of the Big 3 remaining. That is crazy to think about.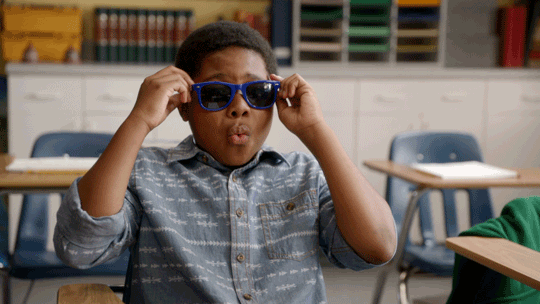 But it's true. However, this may not last long. As you know, Chris Bosh has been dealing with clotting issues for the past two seasons. Could this lead him into early retirement? He is adamant about playing again, but what if he has another clotting issue. And remember, Bosh is on a 5 yr $118 million contract. That is insane. Do the Heat want to still pay him? Keep in mind that this whole notion that the Heat are loyal is not true. They just chased off Wade, and Haslem (the other guy who has been here since his rookie year) has interest from other teams.
If Haslem leaves, then the only players on this Heat team who have been with them since their rookie year are Winslow, Richardson, and Johnson (if he resigns). So this whole notion of a #HeatLifer is not really accurate. So let's ignore loyalty when it comes to the Heat. With that being said, I see it as unlikely that Bosh will be staying on this team a lot longer, especially if his clotting issue comes up again. It truly is a shame because when healthy, the dinosaur is vicious like a velociraptor.
Go Young. Rebuild (Plan A)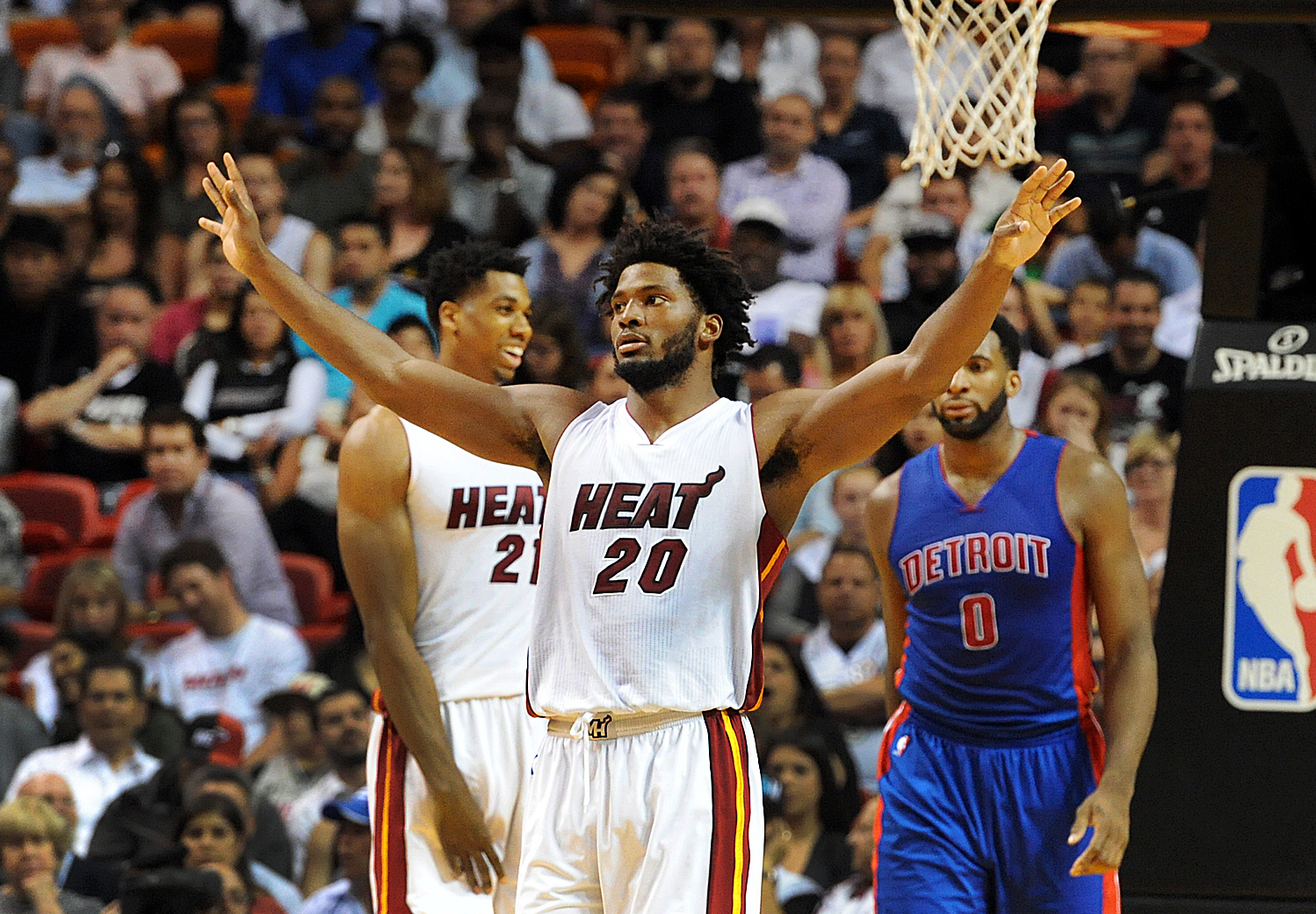 Rebuild around those two and Richardson
Robert Duyos-USA TODAY Sports
There are two plans of action for the Heat. Let's focus on the first one (and my preferred choice) which is to rebuild. The Heat have solid pieces in place with a C like Whiteside and young talent like Winslow and Richardson. They have their first round pick this year (which looks like it could be a great class in my opinion). My personal preference is that the Heat accept this and try to get a lottery pick (a high one at that) and use it to draft someone good (Ivan Raab is my choice). Unfortunately, this probably won't happen since this is Pat Riley and he is dedicated to winning by any means. But I hope Pat swallows his pride and does what he did in 2008. The Heat were terrible and they managed to secure the second pick in the draft where they drafted Michael Beasley. Though he did not live to the immense expectations, it still serves as a reminder that Heat and draft picks can happen. Some will be bad (Beasley) and some will be good (Winslow), but you need to trust the Process (thanks Sam Hinkie). Besides, what is the point of trying to compete when the Warriors most likely await you for the Finals. This is why the Heat should execute this plan. Plan for the future, a future where the Warriors are no more. This way, the Heat won't be wasting their time trying to field a competitive team only to be dispatched quickly by the Warriors.
Just Win Baby (Plan B)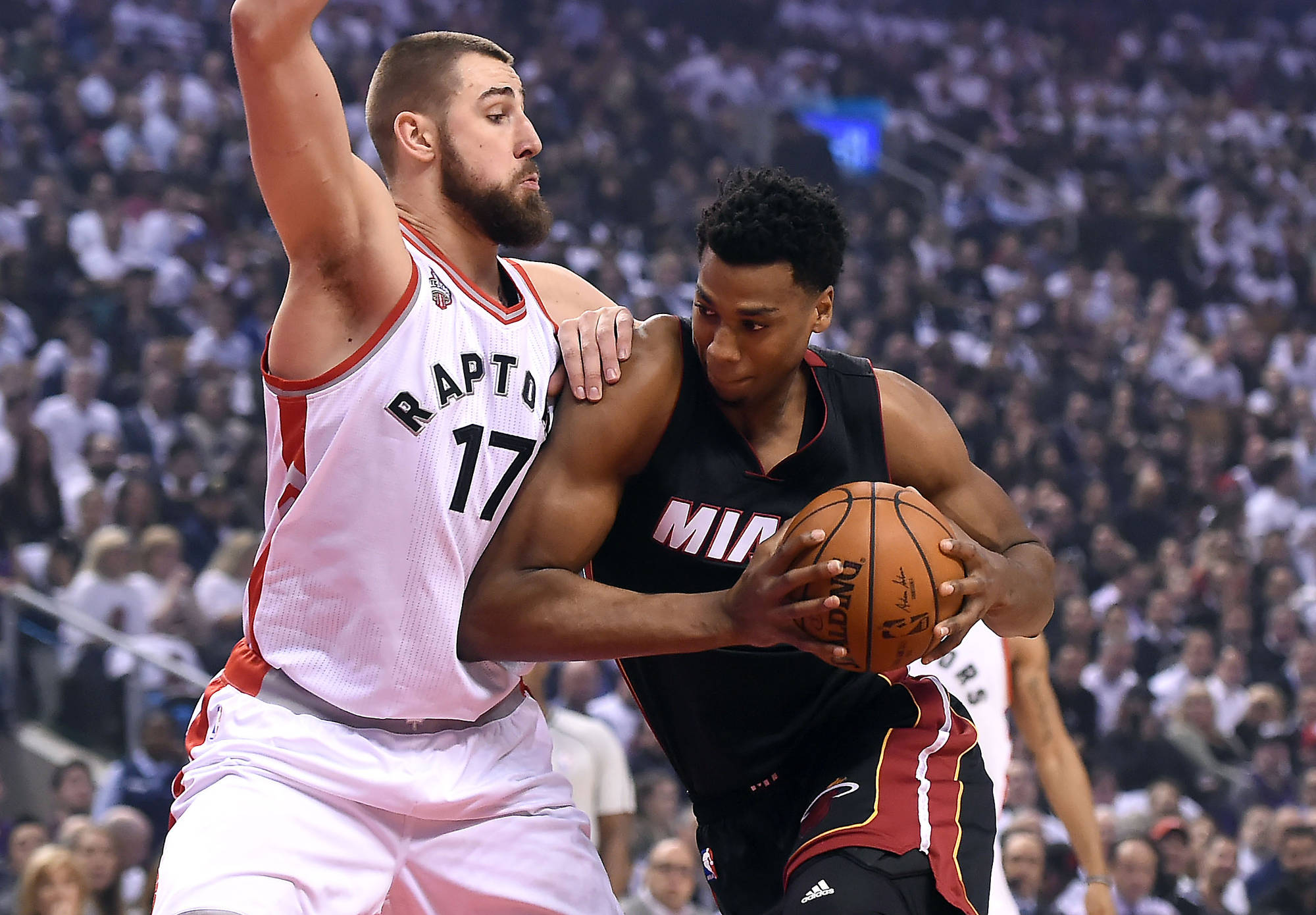 Will Hassan live up to his massive contract? Or is he the next Bynum?
Dan Hamilton-USA TODAY Sports
The great Raiders owner, Al Davis, once said, "Just win Baby!". Pat Riley seems to live to that slogan given the opportunity. This is the plan that is far more likely. Riley plans for 2017 where many free agents hit the market such as Giannis, Hayward, Schroeder, and (everyone's favorite) Russell Westbrook. The Heat will have cap room next year ( I can't give an exact amount until the roster is filled out). As it stands, they will have approximately $25 million next year, sufficient money to go after a star should they choose. As I have said what seems to be dozens of times now, WHY WOULD ANYONE FOLLOW THIS PLAN WHEN THE WARRIORS ARE THERE? WHY? PAT RILEY STOP SMOKING WHAT IT IS YOU'RE SMOKING! YOU ALREADY LOST WADE! JUST RETIRE ALREADY YOU OLD ITALIAN FOOL! Sorry I'm still very depressed that Wade left and it's foolish of me to lash out at Riley. It's not like Riley is to blame for Wade leaving (oh wait...).
It was at that moment....Pat knew....he messed up
I still stand by my point. To follow this plant is foolish and borderlines on actual idiocy and ignorance. The Warriors, Cavs, and Spurs are the only teams that have a realistic shot of winning the Finals. I would be very surprised if none of these teams make the Finals.
Conclusion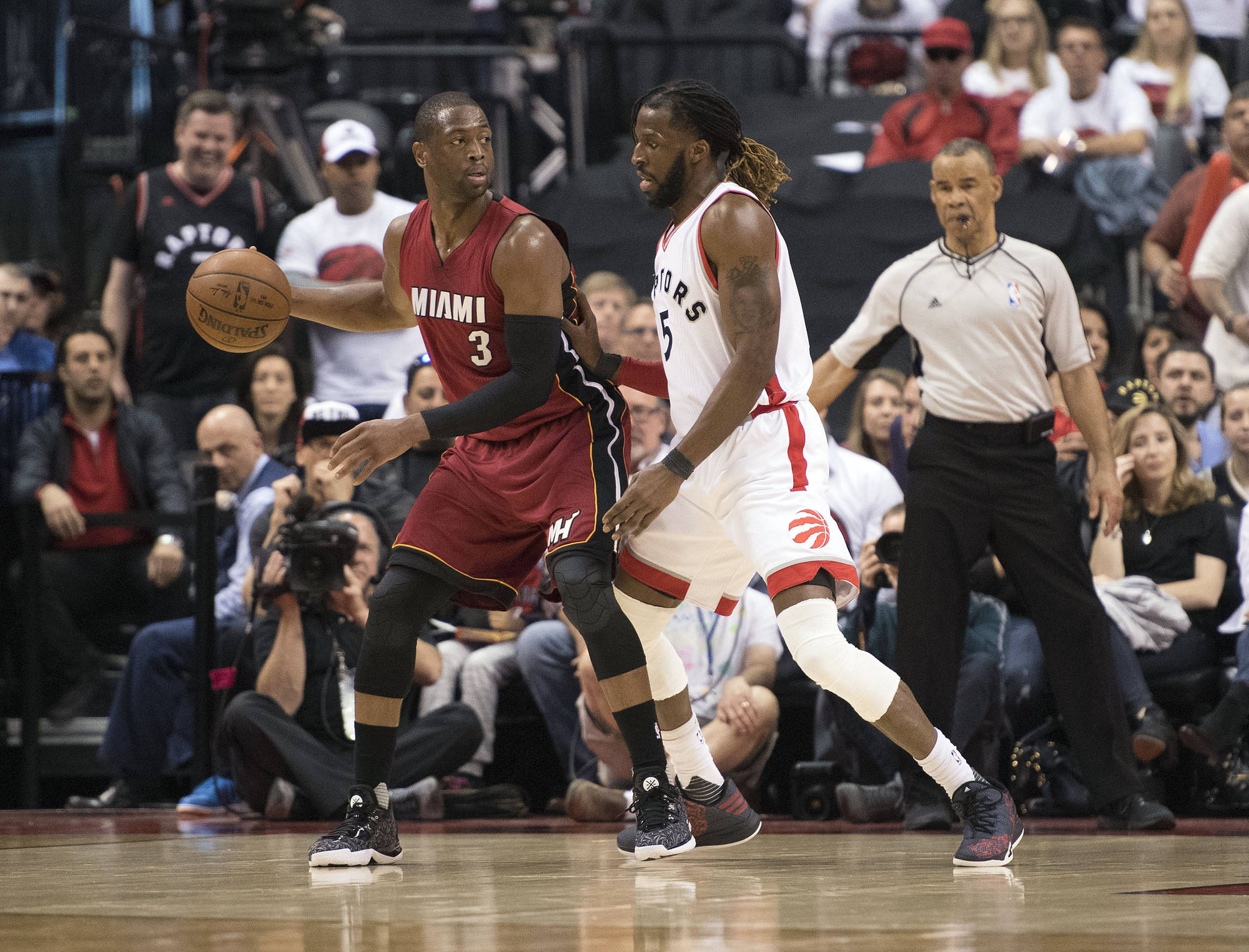 Wade left. Pat Riley must too. Pat must go now. It's time.
Nick Turchiaro-USA TODAY Sports
To sum this up, the Heat's best course of action is to match Johnson's contract and rebuild around your pieces. Stockpile assets for as l long as the SSW exist. Until KD and that superteam is disbanded, the Heat should wait their time. It's painful for a franchise that has gotten used to winning, but it's honestly the best course of action.
And now to finish this long article off, I feel it's best to discuss Wade. Dwyane Wade. I want to thank you. From the bottom of my heart, I am so grateful for the memories you provided to Heat Nation during your 13 years. While the split was not amicable, it had to be done. One has to do what is best for you and your family. And what was best for you all at this junction was to get your money and be set. You, more than anyone, deserved a lot more than you had. I can't justify what Pat Riley did. It's impossible. What he did and how he treated you was despicable. But enough of that. What's done is done. You'll be in a different jersey and I will be here watching. Dwyane Wade, words cannot describe the respect I have for you. You are and will always be my favorite player. What you did for me went further than basketball. No sir, you provided me with something that's hard to find in our world today. You gave me hope. Most importantly, you inspired me to play basketball and write this blog. Though I am not good at the former, I consider myself to be pretty good in the latter. It truly is an honor to have watched you play. Thank you for all that you have done. God bless you and your family. And on behalf of Heat Nation we say Good Luck and Thanks for the Memories.
-TSP
Sorry for being very late with this article. It's been almost a day since the news broke, but I had to figure out a way to write this article without bursting into tears. It's a shame that he left, but it is what it is. Plus, it took a lot of time planning and writing this article. Factor in the fact that the news broke at like 10 in the evening and here you have this article.
Thanks for reading. If you liked this, please hit that follow button (the green button is what I like to call it) so you can stay on top of the TSP game and get updates whenever another article drops. If you have any suggestions as to how I should improve my writing, kindly leave comment down below. Thanks!
---