Hot Takes on Opening Weekend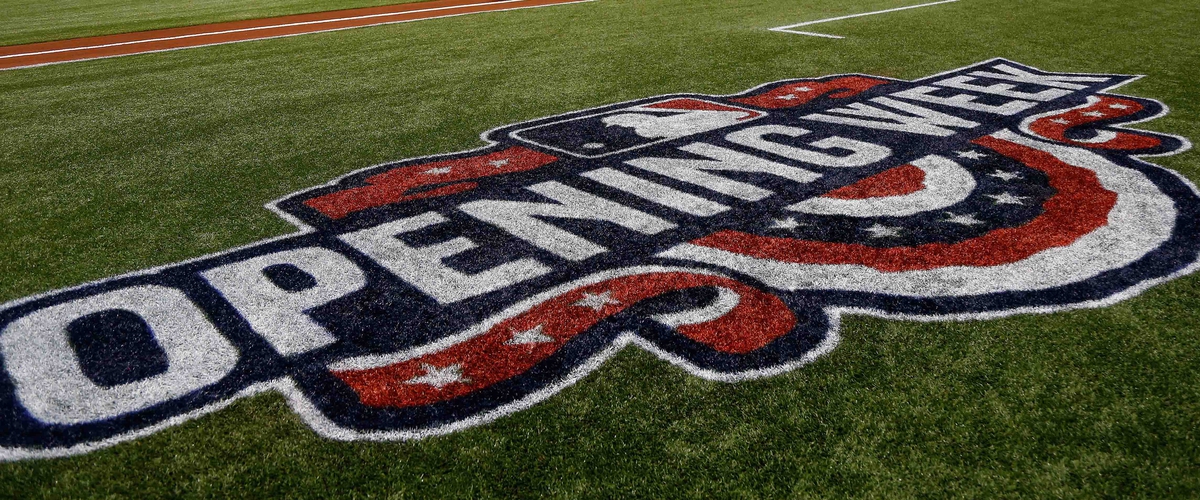 So let's get straight to this. Raise your hand if you gave the Jays a chance in hell to walk out with a split against heavily favoured New York Yankees? Anyone? You in the back? No? Didn't think so. Most of the pre-opening series hype was about how the Yankees had added another all world slugger in Giancarlo Stanton to their already scary lineup. Between him and Aaron Judge; the second coming of the Bash Brothers was heading to the Bronx.
Those are two monsters in the middle of the lineup...and what did they do the first game of the series? The duo went a combined 5-10 with 2 homeruns (both by Stanton) and added 4 RBI's (also by Stanton). The Jays got beat and handily in that first game. You could hear fans running for the exit and jumping off the bandwagon. There were even some fans calling for Gibbons to be fired. Let me say this in the nicest way possible...IT WAS THE FIRST FREAKING GAME OF THE SEASON!!!
My only cause for concern during the opening game was watching Josh Donaldson throw. Now; the team is calling it a dead arm but from my vantage point (sitting at home on my comfortable couch before work); I saw something far different.
He made a fantastic play diving to get that ball; but that throw was brutal. It looked like his arm could barely move to get any velocity on the ball. As someone who played baseball and suffered from dead arm here and there; I know that you lose some zip on your throws....but for the ball to come out at at the speed of a little leaguer...that's worriesome. No after the game; the Jays did say he'd DH and rest his shoulder; but it wasn't thought that it is hurting his swing in any way. Now; that to me is a bit of a falsehood. JD barely played during the spring...because of his shoulder. So if you can't play then something isn't right. I'm not saying it's not dead arm but it's something to keep an eye on for the next little bit.
Game two was a bit better but same result going down 4-2. The Jays limited the two big sluggers and did so with Aaron Sanchez looking like he was back from a blister issue that kept him out most of last year. Look a loss is a loss is a loss...but when you can limit the Yankees to 4 runs; you've got to like your chances. The problem with this team last year and more than likely this year is the ability to score runs. They strikeout far too much and they don't have a lot of guys you would call gifted hitters. So they need to manufacture runs through moving guys over with the hit and run; stealing and bunting. Problem is again; they don't have more than one or two guys on this team that can do that. They will again live and die by the long ball until they have some young guys come up.
Game three was much, much better. It being Justin Smoak bobblehead day meant a lot of fans came out and then we got this Gibbyism: "Well we were going to sit him but since it was his bobblehead day and his Mom was throwing out the first pitch; we decided to put him in...luckily it worked out for us." Smoak had a single and a double to get some runs plated but that was far from the highlight. Gibbons actually started a runner (Granderson) who got thrown out by a perfect throw. The Jays stayed in it late and took the lead on a Solarte homerun in the 8th. Normally that would be your TSN turning point. Far from it. After that Keven Pillar got on base...stole second and third. We even had Gibbons get Luke Maille to try and sucker a throw from Gary Sanchez while Kevin Pillar was standing at third base; which Sanchez was having none of...but if you say on the broadcast; Sanchez did look over at the Jays dugout and smile as if to say "Nice try." How many times has that happened in the past few years with this club? It's almost like our coach thought "Screw it; let's go for it," then this happened....
Two things about this: 1. Dillan Betances clearly has no idea how to hold a runner on and the Jays exposed him with this and 2. How rattled was he just at the thought of Pillar running home? He spiked that ball into the left handed hitters box. Even if he made a reasonable throw; Pillar is out by 20 feet. Seriously...I've always been confused on how guys can throw 100mph into a tiny box known as the strike zone but the minute a guy gets on base they forget how to throw.
So the Jays win that game...in the win column for the first time in 2018 and they do it in spectacular fashion. Who would have guessed that a go-ahead homerun wasn't the highlight of the 8th inning. That's pretty incredible and the best way to show it is by showing how Solarte celebrated the steal of home and stealing his thunder in that game.
A day after Justin Smoak bobblehead day we get confirmation that last year probably wasn't a fluke statistical season for him. The Jays make it back to .500; which if you know how they have done in April the last few years is a big deal even if it's only 4 games. The Jays win 7-4; getting 12 hits and half of those come from Pillar and Smoak. Go back to 2016 and see you'd ever imagine that sentence popping up anywhere. Smoak crushed two long balls including the game clincher in the bottom of the 8th; which was of the Grand Slam variety.
Now a big deal was made about Yankees rookie head coach Aaron Boone deciding to walk Josh Donaldson to load the bases for Justin Smoak. The thinking behind it was that JD had done very well against Robertson in the past and that Smoak had not. The issue was that JD was hurt and favouring his shoulder; even though he said it wasn't effecting his swing and Smoak hadn't hit him very well. You win some, you lose some and this one Boone lost. Which means....we won!!!
Best part is after the game John Gibbons was asked what he thought about the decision to pitch around JD to get to Smoak who at the time was the Jays hottest hitter: "I'm not in any position to comment on a decision by a manager...we've all been in that position." Seriously; the guy starts wearing glasses this year and starts coming across like a modern day Yoda. I can't say how much I love this comment. Gibby gets second guessed all the time and he's always been heckled as being dumb for the decisions he makes. On the other hand, you have a guy like Joe Maddon who is considered one of the best managers in the game (has had insane young talent around every team he's coached) and made lots of questionable decisions but doesn't get second guessed near enough (in my opinion) and he says he hates outcome bias....the fact that it's easy to say the manager made the wrong decision when it doesn't work out. Maddon puts it that way he's a genius because he using smart sounding words. Gibbons says the exact same thing but like this "Well, things happen..." and he's dumb. Seriously; you understand that just because you sound like a thesaurus when you talk doesn't make you smarter than the guy who keeps it simple; but I digress.
So here's where I get excited; talking about Justin Smoak failed top draft pick to Justin Smoak reclamation project and all star. How did this happen? Seriously...how? He was touted as a super hitting switch hitter with a great glove that was a can't miss prospect...until the only thing that he did was miss things like fastballs, curveballs, changeups, sliders; basically any pitch that was thrown his way. When the Jays acquired him back in 2015; he was a defensive replacement that might run into a ball every once in a while for a 4 bagger but not much was expected of him. That's exactly what he did; played good defense and hit 32 homers over 2015 and 2016 but didn't do much else with the bat. When the new Jays management took over the almost immediately rewarded him with a 2 year contract with the club having an option for a third year at $6 million. This did not make a lot of people happy because they thought it was a ton of money for a guy who could only play defense. I didn't have a problem with that because a lot of D first guys were getting paid quite well. All he did in 2017 was set career highs across the board and to start this year off he's been named player of the week. Needless to say he's outperformed that contract and the team won't hesitate to pick up the option after this year, if he's even close to last years form.
What does he think helped make life easier? Basically it came down to him not trying to hit the ball 5,000 feet every time up to the plate. Basically, coaches convinced him that he's a big guy and if he makes contact there's a chance the ball will go a long way regardless of how hard he's trying to hit because he's that big. So it came down to the old "See ball, hit ball" mentality that you're taught in little league; let the pitcher provide the power and you just try to make contact. See??? This game really isn't that hard!
Let's just hope he can keep this up, JD can stay healthy and who knows...maybe a playoff spot is in the cards. After last night against the White Sox, the Jays are now 3-2 playing at .600 clip...that's a good start!!!
---