Where Do We Go From Here?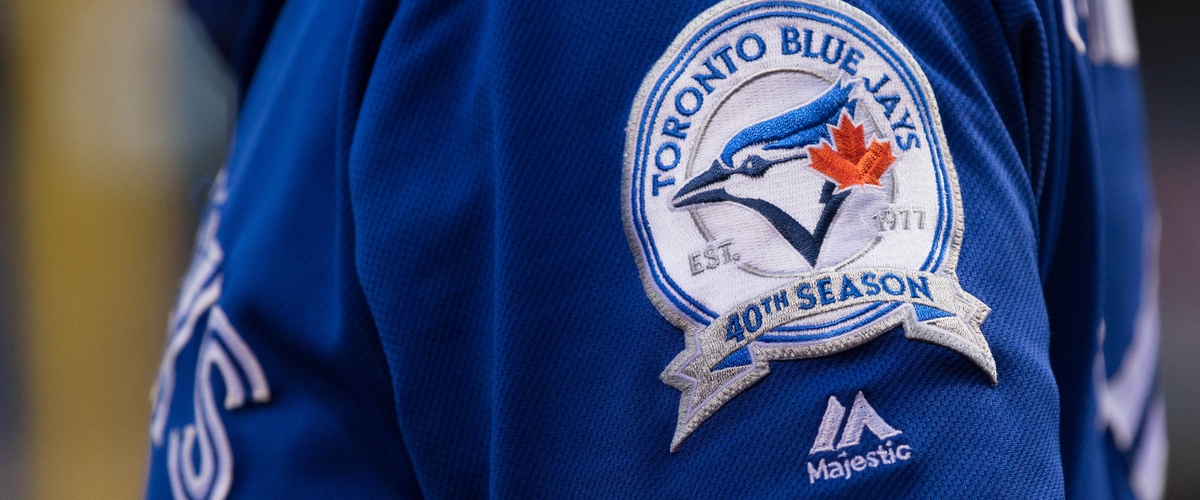 I'm sure that's the question both Mark Shapiro and Ross Atkins are sitting down and asking each other right now.
Seriously though; lets look at where we are. Before this past season the Jays were coming off back to back ALCS appearances; had a great pitching staff and the hitters were good if not great. Let's not rehash what happened during the 2017 other than the EE screw up (both sides), the Morales screw up (management takes the hit on that one for jumping the gun on free agency although at the time of the signing the Jays were applauded), and last but not least the injuries...oh dear god the injuries.
Winning in professional sports is difficult; when you lose your starting shortstop, second baseman, your top pitcher, another one of your starters and a reliever or two for an extended period of time. You're in trouble. Looking at the stats and holy hell...the Jays lost 1454 games lost for their roster over the course of the season. I don't know where to start....
The Jays have two options. They can either sign a couple of free agents and make a couple of trades or they can get a head of the game and start a full rebuild aiming for 2019 and beyond. All signs point to Jays management wanting to reward the fan base for the great attendance the last 3 years with a chance to go for it again and stay competitive.
The problem with this option is going after free agents; they have to want to sign with your club. There's always been a stigma with Toronto being in another country (please), higher taxes and the turf at the Rogers Centre. Put those all together and the Jays are already behind the 8 ball. Another big problem as always with free agents is they generally aren't younger players. The ones that are coveted are established major leaguers with a track record but GMs and ownership go in knowing they pay for a couple of productive years but the last couple of years of their contracts are going to be issues. The Jays can relate all too well with players such as Troy Tulowitzki and Russ Martin. Both guys got paid for previous accomplishments and now the Jays are saddled with two of the worst contracts in baseball.
Is it possible for the Jays to bridge the gap between their aging vets and the young players that should be coming up 2 seasons from now? In my opinion; no. The Jays have been linked to a couple of free agents that are in their 30's for outfield position. One is JD Martinez who is a bat first outfielder. He's like a major upgrade over Steve Pearce with the bat but he's equally inept with the glove. Would his bat fit in this lineup and in this stadium; sure. So why don't we go out and sign him? His agent has said the starting point for contract negotiations is a $200 million contract. That's a hard no. I don't care if he's only entering his age 30 season. See below if you want to know what that contract looks like in years 5-7.
Seriously; that's the straight up truth. The other free agent that the Jays are apparently in on is Lorenzo Cain. Tons of speed, little bit of pop and a really good hitter. All those things work for him. Here's the thing though all the things that work for him also work against him. He's going to be 32 year this year. Not that old if you're a regular human being; in fact you're just entering your prime in my opinion but if you're a pro athlete whose main calling card is your speed; this will not end well. This is a proven fact as speed guys get older and they slow down; their value decreases exponentially. They won't be as much of a threat on the base paths and the chances of them legging out infield singles dimishes significantly. Throw in not hitting for power to begin with; now those fly balls that found the gaps are now turning into routine fly balls. Would he be an exciting player for a couple of years yes; but he's the type of piece you add when you're on the verge of contending for a championship not when you're trying to do a soft restart. The reason for this is that by the time the young kids come up he's on his way down and clogging up the lineup.
The Jays unfortunately are stuck in the middle. Good enough to be decent but not good enough to contend for the playoffs; and definitely not a title. The best option for this team is to get trade Josh Donaldson either now or before the trade deadline. Sure he's said he'd love to finish his career here; but so have 90% of other athletes that are having their contract come up. It's part of negotiations. Play to the fans; get them on your side; that way when you leave they are blaming management and not you. I love JD but he's another age guy who has had a few bumps and bruises keep him out of the lineup the last couple of years.
This is where I'm more of a realist compared to a lot of fans. I get the ebbs and flows of a franchise and feel if you're not in contention it's better to hit the reset button and wait for the next wave of prospects to come up and give it a go. Is it a guarantee that things will work out? Nope. It's not like hockey and basketball where if you're terrible enough to suck for a couple of years you can find yourself with a generational player on your roster at the start of the next season. Baseball takes time and guys usually need 2-3 seasons at the least of playing in the minors before they make the leap to the majors. Yes; the team might be terrible for 4 or 5 seasons; but guess what? If they keep prolonging the rebuild we're going to be right back where we were from about 2000-2010. Middle of the pack; and that is baseball purgatory. The Jays management doesn't owe anything to the fans for coming out and watching a successful team. What they owe the fans in a chance to have a winner year in and year out. This team going forward isn't going to be that team. The Jays are old, slow and have a bunch of bad contracts. They don't need more and don't need those contracts taking them into 2020. So Rogers; do the right thing....start the sell of and get this rebuild underway sooner than later.
---