Ranking the NBA Future Cores, Part I
Last Saturday, the NBA preseason started, and with it returned the hope that springs anew for every team each fall that the 2018 NBA Finals is within reach and that the future is quite bright. With this positive (or, in the case of certain teams, less positive) outlook in mind, I decided to rank all 30 teams by their existing young talent, defining "young" as 27-and-under (arbitrary, I know, but I had to have a cut-off point). Without further ado, the Futures rankings, teams 30-16.
30. Los Angeles Clippers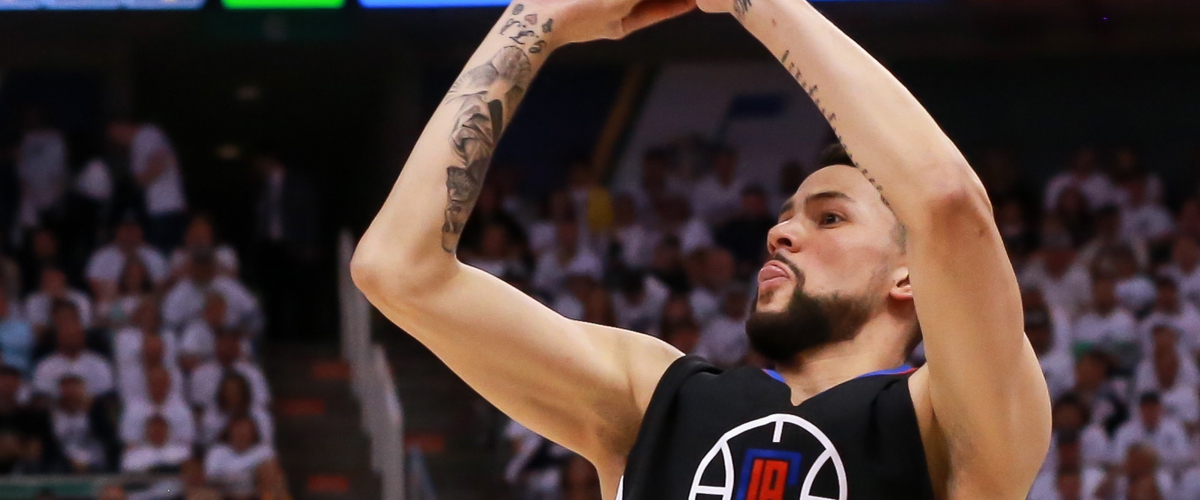 Key Young Players: F Sam Dekker, G Jawun Evans, F/C Montrezl Harrell, F Brice Johnson, G Austin Rivers
It's great that Doc Rivers is no longer the GM of the Clippers, but the move was made about three years too late. His managerial tenure was filled with moves that killed the team's future, like trading a first-round pick for 30 games of Jeff Green or paying big money to players like an aging Jamal Crawford. Now, Doc the GM has left Doc the coach with very few players worth developing after the Blake Griffin/DeAndre Jordan/Danilo Gallinari core ages out of contention. On a top-four seed, none of the above players should start, and it says everything that Austin Rivers, the rightful butt of countless criticism over the past several years, is the best of the five. Yes, he's improved significantly since joining the Clippers, but he's still not starting guard material. It's great that Jerry West is here now, because it will take note-perfect management to extend this team's window of contention beyond Blake and DeAndre's primes.
29. Memphis Grizzlies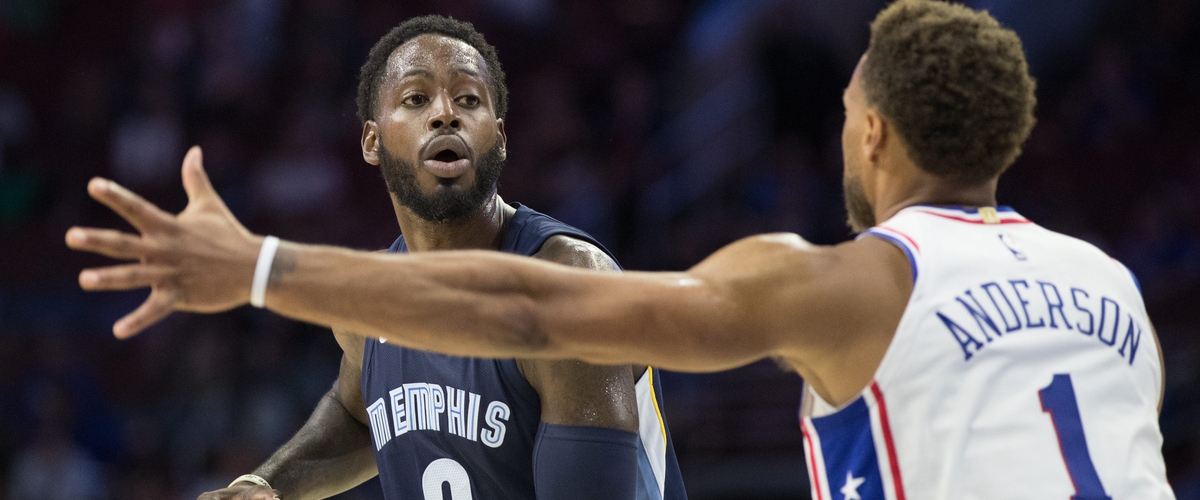 Key Young Players: G Wade Baldwin IV, F/C Deyonta Davis, F James Ennis III, F JaMychal Green, G Andrew Harrison
Much like the Clippers above them, the Grizzlies are pretty much out of luck with regards to young talent, and they'll likely have to worry about this problem sooner than LA. Outside of Mike Conley and Marc Gasol (who's already showing small signs of decline), the roster is frighteningly devoid of talent. Two of the better complementary pieces, James Ennis and JaMychal Green, are relatively young, and have shown two-way versatility at a high enough level to stick in the league. However, last year's first-round pick, Wade Baldwin IV, performed way below expectations, lead guard Andrew Harrison is an offensive zero, and big man Deyonta Davis is incredibly raw. If there's any reason to hope, it's that David Fizdale, a coach who's proven himself in high-leverage situations many times over the past decade, will help his young players reach their potential alongside Conley and Gasol as they finish out their primes.
28. Chicago Bulls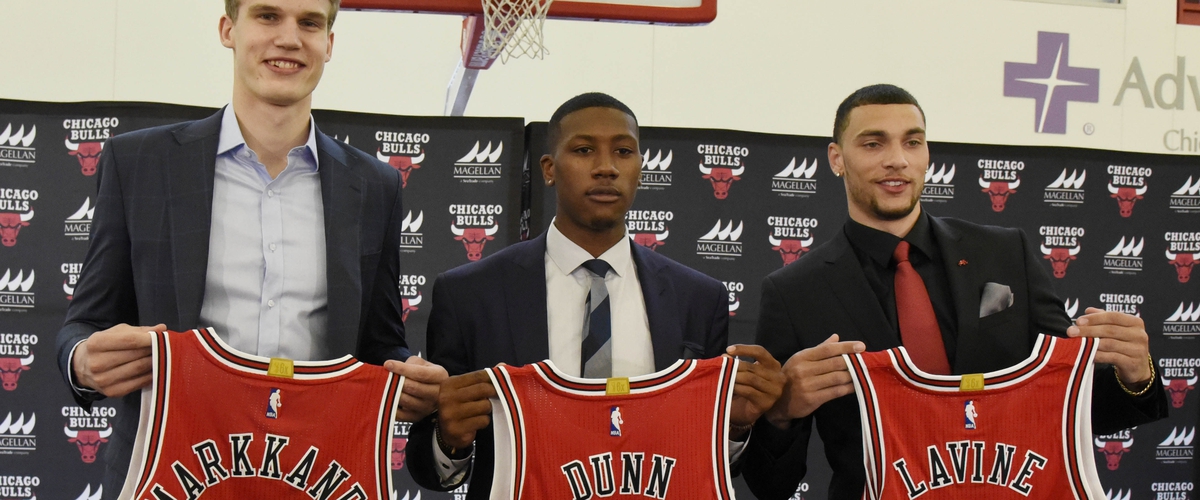 Key Young Players: G Kris Dunn, F/C Cristiano Felicio, G Zach LaVine, F Lauri Markkanen, F Nikola Mirotic, F Bobby Portis, G Denzel Valentine, F Paul Zipser
While everyone's been making fun of the Knicks for poor management over the past 15 years, the Bulls have quietly gone step-for-step with New York. Trading Jimmy Butler, a top-12 player in the NBA, for an injured swingman whose role in the league when healthy is limited, a second-year point guard who was the worst rookie in the league last season, and a one-dimensional stretch-4 is unfathomably poor management, and there's plenty more where that came from. Absolutely nobody on this team shows any kind of two-way potential, and the rotation before Zach LaVine returns from his ACL injury will be one of the worst in NBA history. As a Bulls fan who knows what's good for me, I will watch significantly more college basketball than Bulls games this year, and can't wait for Luka Doncic, Marvin Bagley III, or Michael Porter Jr. to join the squad next June. In the meantime, ugh. #FireGarPax.
27. Toronto Raptors
Key Young Players: F OG Anunoby, F Bruno Caboclo, C Lucas Nogueira, C Jakob Poeltl, G Norman Powell, C Jonas Valanciunas
The Raptors are still a top-5 team in the Eastern Conference, but Kyle Lowry and Serge Ibaka aren't getting any younger, so that window is closing rapidly, and the next generation of Raptors isn't showing 50-win potential. Jonas Valanciunas is a quality starter, but his skill set is ancient, the same goes for Jakob Poeltl, and Bruno Caboclo's claim to fame is being the subject of a famous Fran Fraschilla quote. There are some players with potential- Norman Powell could be an Avery Bradley-esque combo guard, Lucas Nogueira could have a DeAndre Jordan-type career, and OG Anunoby has Paul George or Kawhi Leonard-level potential as a two-way wing- but Powell's role will always be marginalized by DeRozan and Lowry, Nogueira is still raw, and OG is recovering from a knee injury, so his entire career is uncertain. It's been a great few years for the Raptors and their fans, but they better get reacquainted with the lottery.
26. Houston Rockets
Key Young Players: C Clint Capela, C Zhou Qi
This summer was Daryl Morey's dream. With the acquisition of Chris Paul, he finally got a second star to pair with James Harden, and is in pole position to challenge the Golden State Warriors over the next few seasons. However, he sacrificed several young pieces to go get the Point God, making an already veteran-heavy roster even older. The only players of consequence on the team under this arbitrary age cutoff are Clint Capela, one of the league's best defensive big men, and Zhou Qi, a raw Chinese rookie with stretch potential (no, he's not like Yao, the similarities end at Chinese big guy who plays for the Rockets). If Zhou scrapes his ceiling, this could be a dominant frontcourt once the CP3 era is over, but the very fact that Houston's future core is only two players caps their ranking here.
25. Atlanta Hawks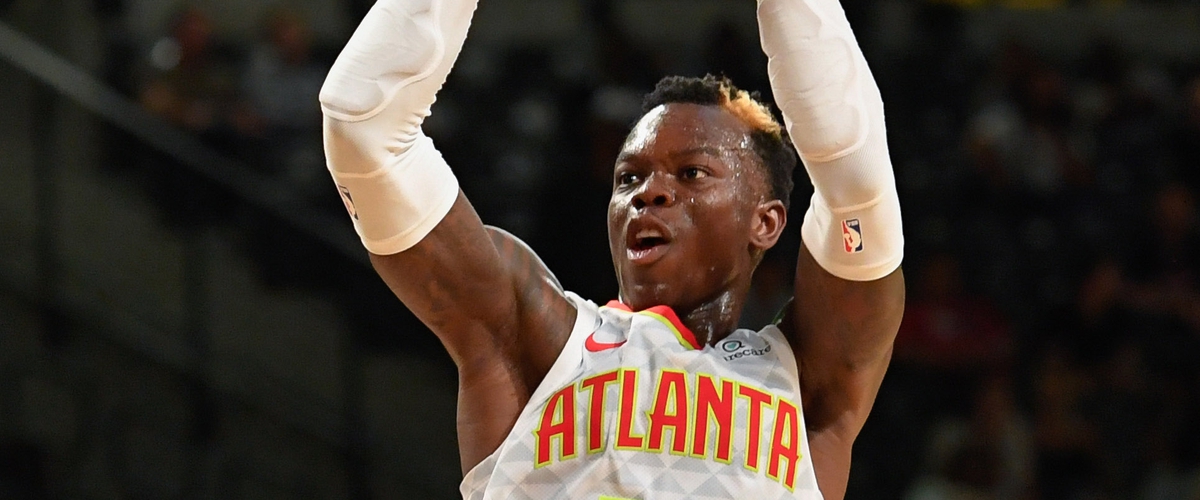 Key Young Players: G/F DeAndre Bembry, F/C John Collins, F Taurean Prince, G Dennis Schroder
The rebuild has started in Atlanta, and unlike Chicago, it has a face in the form of dynamic German point guard Dennis Schroder. He's not going to be a perennial All-Star, even in the barren Eastern Conference, but he's the first player on this list that could reasonably called a franchise talent. Surrounding Schroder in the ATL are mainly unproven but potential-laden prospects. Wing Taurean Prince improved steadily over the course of his rookie season, eventually winning the starting spot from now-departed Thabo Sefolosha in the playoffs, DeAndre Bembry tore up 2017 Vegas Summer League after looking overwhelmed during his debut campaign, and first-round pick John Collins has fit right in as an athletic scoring machine. This quartet is versatile, and could be an excellent supporting cast for whatever top-5 pick finds his way to Atlanta next June.
24. Brooklyn Nets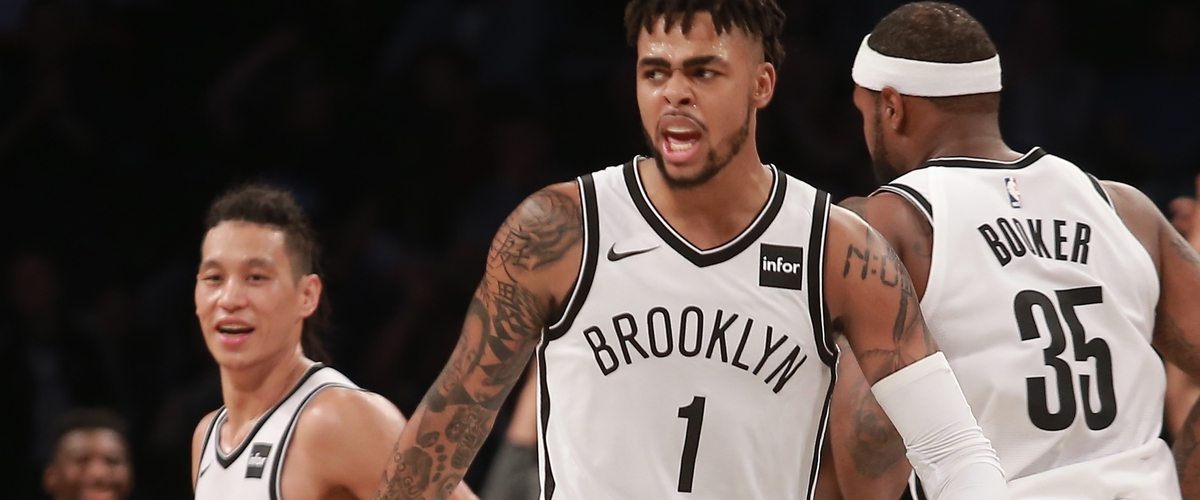 Key Young Players: C Jarrett Allen, G/F Allen Crabbe, G/F Rondae Hollis-Jefferson, G/F Sean Kilpatrick, G/F Caris LeVert, G D'Angelo Russell, G Isaiah Whitehead
For the first time in what seems like generations, the Brooklyn Nets have a team worth watching. The acquisition of former second overall pick D'Angelo Russell gives the rebuild a potential centerpiece, and he is well complemented by players with a variety of skill sets. The current group of seven listed above is not talented enough on its own to make a run at contention even in the best-case scenario, but each player has an NBA-level skill that would warrant a roster spot on a high-level playoff squad. Thankfully, this is the last season that Brooklyn gives up their first-round pick, so Russell might be able to team with a stud like RJ Barrett, Zion Williamson, or Bol Bol to lead the Nets back to their glory days. Don't look now, but the Nets might be good again very soon.
23. Cleveland Cavaliers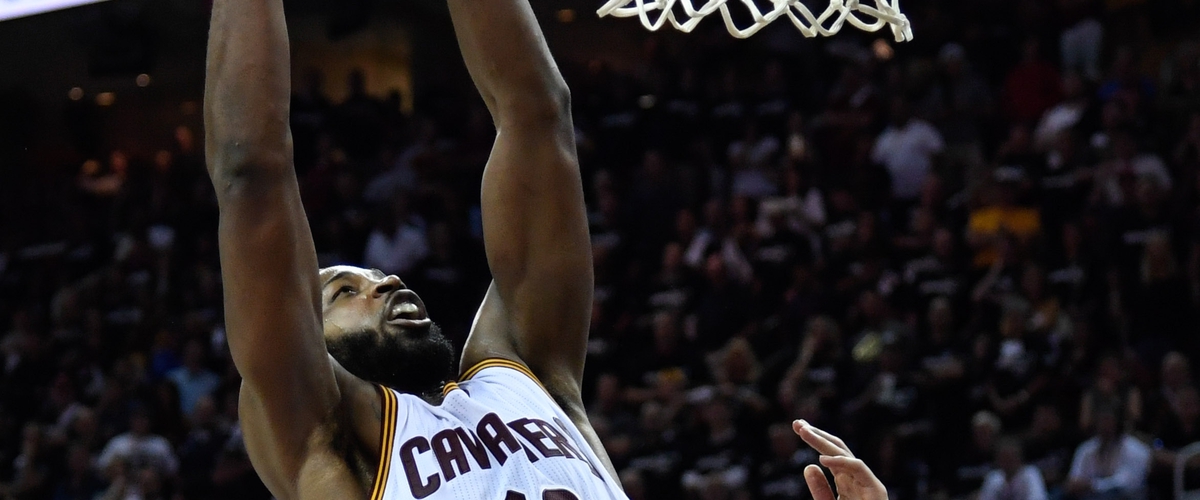 Key Young Players: F Jae Crowder, F Cedi Osman, G/F Iman Shumpert, C Tristan Thompson, C Ante Zizic
This ranking will get bolstered by the Brooklyn pick that's conveyed to Cleveland next May at the lottery, but for right now, a possible post-LeBron, post-IT hip injury future looks bleak in Northeast Ohio. While there's a lot of versatility among this group, it's mainly on defense. There are no shot creators nor ballhandlers among this group of five, and only Crowder and Osman (?) are above-average shooters. All that said, the defensive value that guys like Jae Crowder, Iman Shumpert, and Tristan Thompson provide is extremely high. They can all defend multiple positions, and Thompson and former Celtic Ante Zizic are both great rebounders. Out of any top 2018 prospect, Luka Doncic would be the best fit for the Cavaliers, based on his offensive versatility and advanced playmaking skills. Hell, he's good enough right now that he might even be able to convince LeBron to stick around in Cleveland.
22. Orlando Magic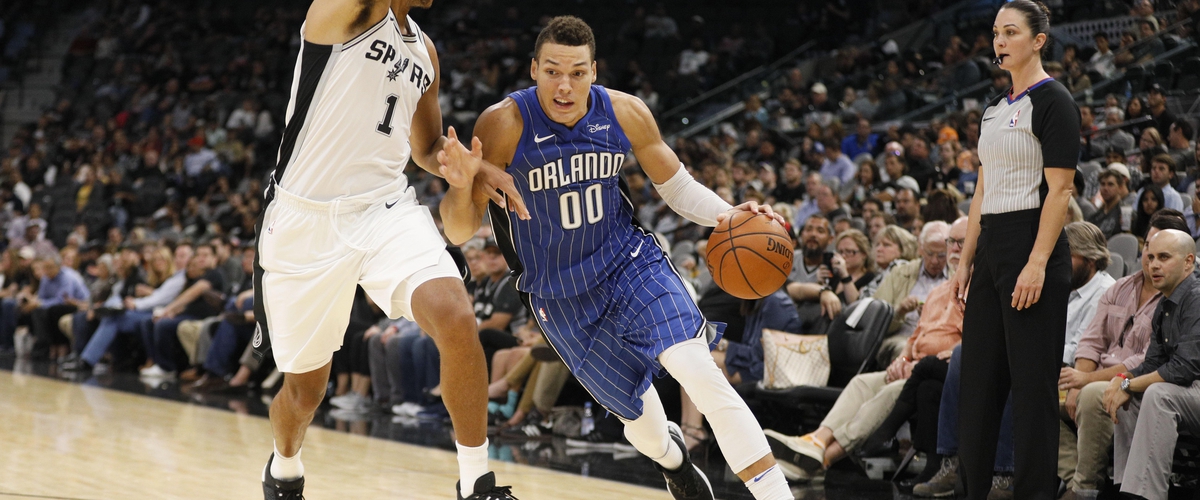 Key Young Players: C Bismack Biyombo, G/F Evan Fournier, F Aaron Gordon, G/F Mario Hezonja, F Jonathan Isaac, G Elfrid Payton, G/F Terrence Ross
Yes, the inclusion of Mario Hezonja is partly a cruel joke at the expense of Magic fans. Expectations were so high for the Croatian JR Smith, and he's been a total bust so far. However, Hezonja's also played just two seasons, so it's unfair to eliminate him completely from the future conversation in Orlando. Thankfully, if Hezonja ends up being a missed selection, there is talent in Orlando that can likely balance out his failure. Evan Fournier is an offensive jack-of-all-trades, master-of none who's been underrated because he plays on the Magic, Aaron Gordon broke out after the trade of Serge Ibaka forced him back to his natural spot at power forward, and Elfrid Payton put up four triple-doubles last season (sure, that's an arbitrary stat, but it reflects the significant improvements he's made). Nobody here has franchise player potential- Gordon's the closest- but the best version of this team is certainly a perennial playoff squad.
21. Indiana Pacers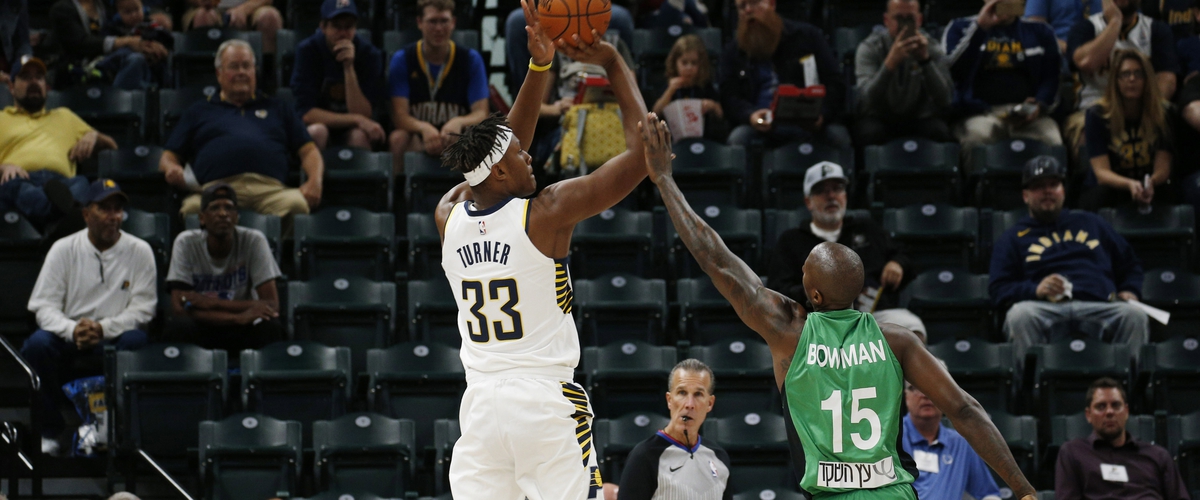 Key Young Players: G Cory Joseph, F TJ Leaf, G Victor Oladipo, G/F Glenn Robinson III, F Domantas Sabonis, F/C Myles Turner
Dennis Schroder was the first player on this list that could reasonably be thought of as a franchise player, but Myles Turner is the first player on this list that most likely has the capability to become one. He's often lost in the shuffle among the great next generation of bigs, but Turner's talent should place him squarely in conversation with them. His outside shot isn't quite up to par yet, but the defense and post presence is already elite through just two seasons. The current team around him is odd- Victor Oladipo and Domantas Sabonis were good salary fillers for the Paul George trade, but their impact on this team will probably be minimal, and Cory Joseph is a great backup at best- but with a few high picks presumably coming in the next several years, Kevin Pritchard will have an opportunity to ace the rebuild around his future All-Star big man.
20. Sacramento Kings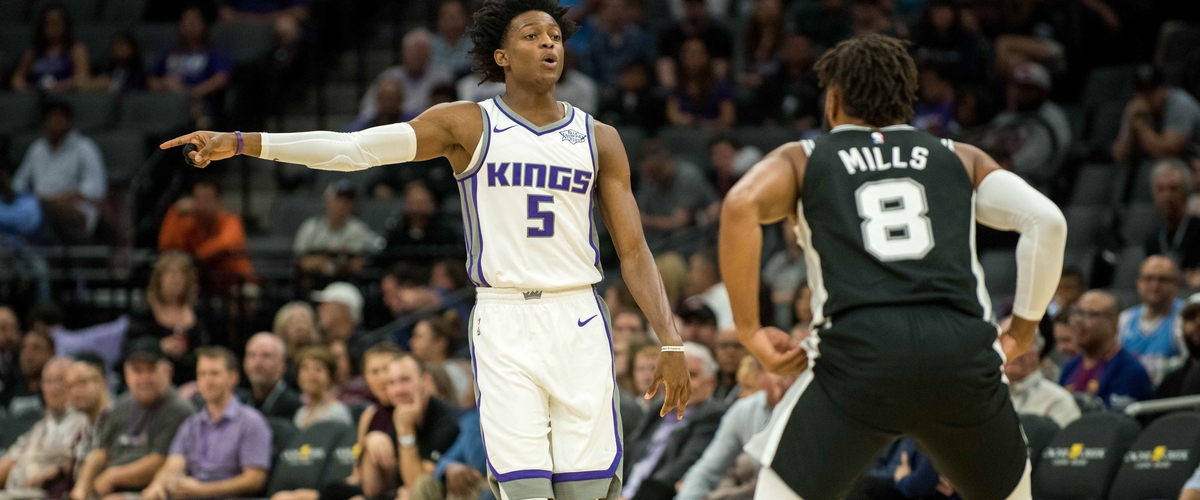 Key Young Players: G Bogdan Bogdanovic, C Willie Cauley-Stein, G De'Aaron Fox, F/C Harry Giles, G Buddy Hield, F Justin Jackson, F Skal Labissiere
It's been a rough decade-plus for the Sacramento Kings, but that era reached its nadir when they traded All-Star DeMarcus Cousins to the Pelicans for rookie Buddy Hield, Tyreke Evans, and Langston Galloway. However, the post-Boogie era somehow looks more promising than the Boogie era ever did. After Cousins left, some of Sacramento's young talent really shined. Hield got off to a rough start in Sac-town but finished well, and the twin towers of Skal Labissiere and Willie Cauley-Stein showed great two-way potential. Adding to this, Vlade aced the draft, picking Kentucky point guard De'Aaron Fox to be the rebuild's centerpiece and supplementing him with solid wing Justin Jackson and high-upside but injury-prone big Harry Giles, who many compare to Kings great Chris Webber when he's healthy. The West is as competitive as it's ever been now, but once the current top tier fades, it might finally be Sacramento's time.
19. Miami Heat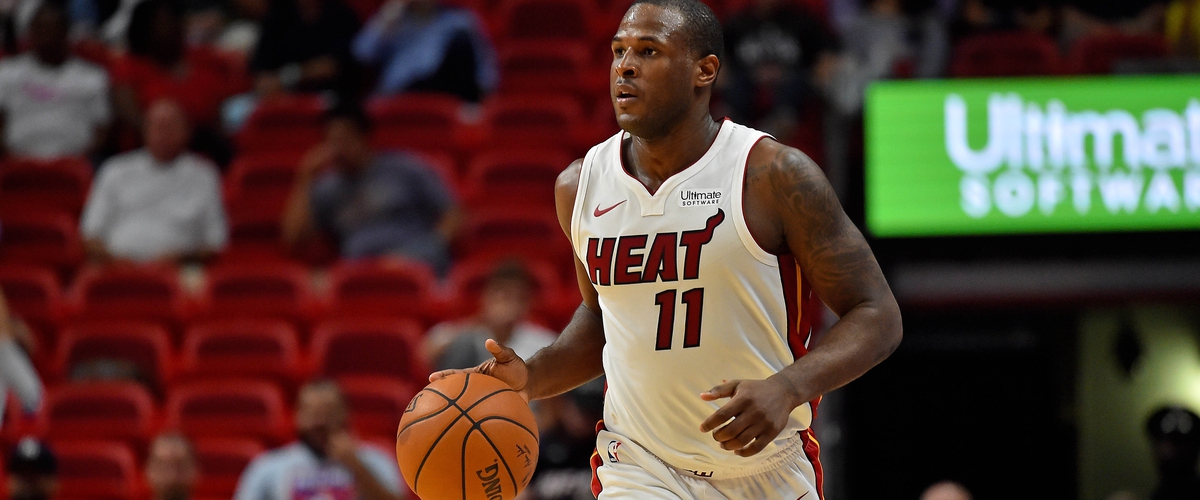 Key Young Players: F/C Bam Adebayo, G Tyler Johnson, F/C Kelly Olynyk, G Josh Richardson, G Dion Waiters, F Justise Winslow
This time last year, we were all worried about Miami's future. Chris Bosh was done, Wade was out, and nobody was excited about a Hassan Whiteside-led team. But alas, a fun and competitive team emerged from the Riley and Spoelstra lab, one that almost made the playoffs despite starting 11-30. There's now a future core in Miami, one headlined by Whiteside and the legendary Dion Waiters. Despite playing less than 40 games last year, Waiters finally showed extended flashes of the scorer and distributor scouts hoped he'd be in college. He and Whiteside are surrounded by excellent role players, from athletic combo guards in Tyler Johnson and Josh Richardson to wing Justise Winslow. Winslow has franchise face potential as well, but spent most of last season hurt, so it's hard to anoint him yet. Regardless, Miami's culture and attitude will always make them a fun and competitive watch.
18. Dallas Mavericks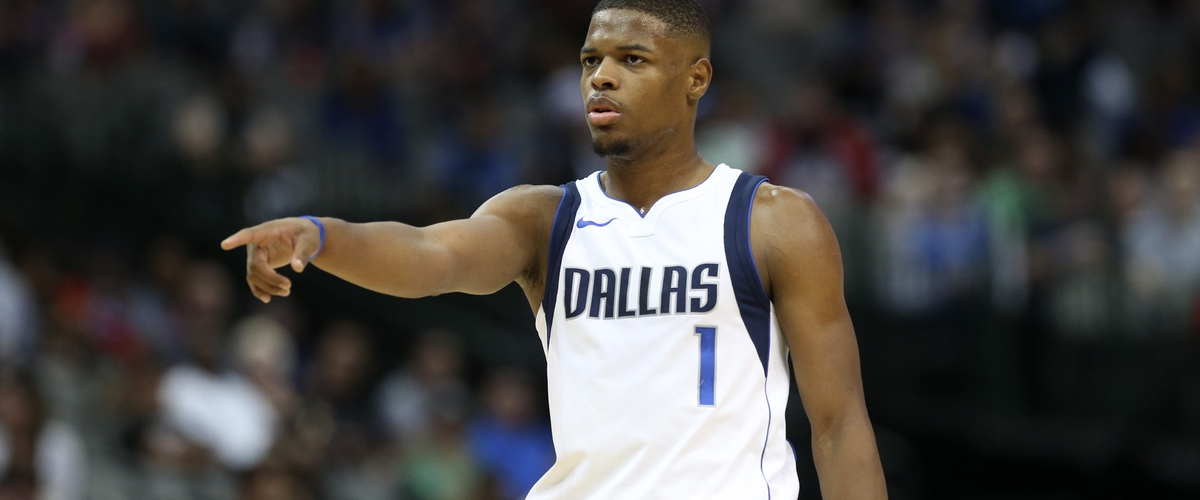 Key Young Players: F Harrison Barnes, G Seth Curry, G Yogi Ferrell, F Dorian Finney-Smith, C Nerlens Noel, F/C Dwight Powell, G Dennis Smith Jr.
Mark Cuban loves to loudly proclaim that he'd never let the Mavericks tank, that it's a dishonorable way to play basketball. Well, Dallas didn't really have to tank last season and may have still ended up with their next franchise player in the 2017 Draft. Due to both his tremendous talent and extremely poor attitude, Dennis Smith Jr. had one of the highest ranges of outcomes in this draft class, but based on early returns from Summer League, it looks like the good is outweighing the bad with DSJ, and he might be on his way to a Rookie of the Year campaign. Smith also has a great young core around him. Seth Curry is an excellent off-ball weapon, Harrison Barnes fits perfectly as a second scoring option, and big men Nerlens Noel and Dwight Powell will be the targets of many Smith alley-oops. After many years of Dirk's midrange mastery, Mavs fans will be delighted by this high-flying, dynamic young group.
17. Phoenix Suns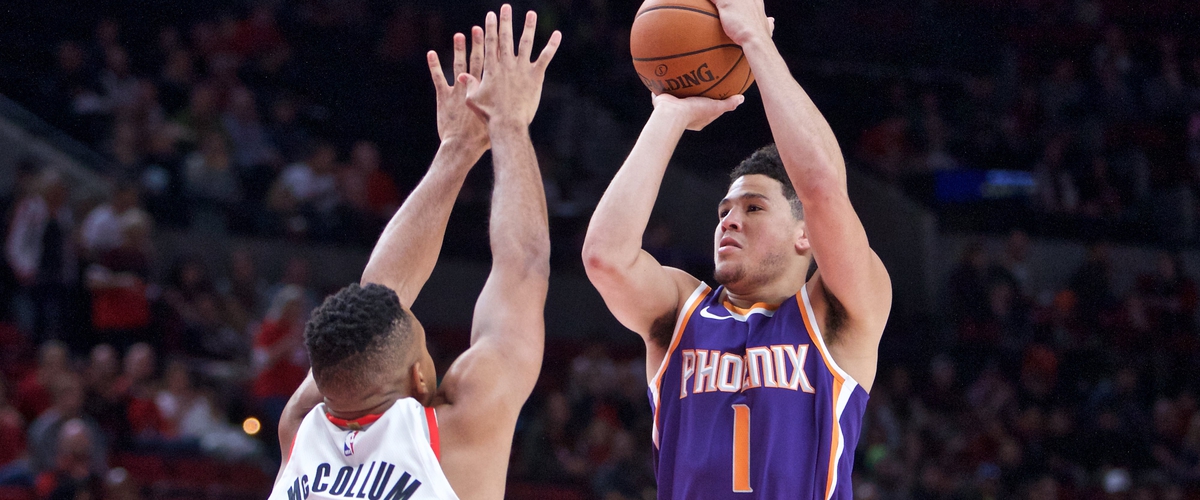 Key Young Players: F Dragan Bender, G Eric Bledsoe, G Devin Booker, F Marquese Chriss, G Troy Daniels, F Josh Jackson, G Tyler Ulis
The Suns are in an interesting and maybe unfortunate place. They have an excellent backcourt in Eric Bledsoe and Devin Booker, but the two guards are surrounded by uncertainty that makes the state of the team hard to gauge. On the best possible timeline, the frontline of Josh Jackson, Dragan Bender, and Marquese Chriss would be a sight to behold. Jackson and Chriss are athletic monsters with elite defensive potential, while Bender is an intelligent stretch-4 who could make a sizable impact on a contender if he realized his potential. However, the best possible timeline is far away from reality. Chriss showed flashes of greatness last year but is still incredibly raw, Bender spent most of his rookie season injured, and fourth overall pick Jackson was just passable in summer league. This year will be interesting and important as Earl Watson and company try to figure out which of their young pieces fit around Booker and Bledsoe.
16. Detroit Pistons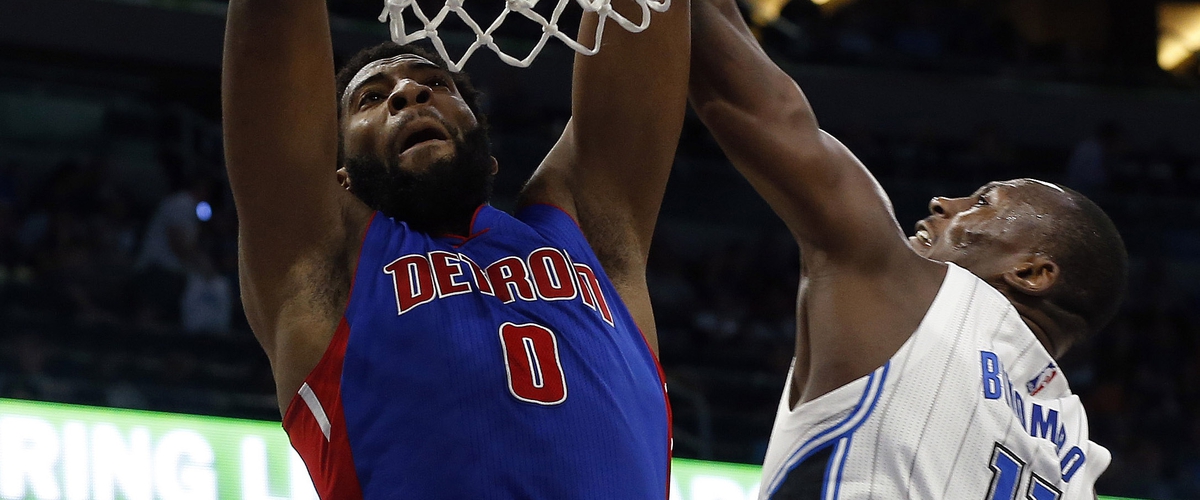 Key Young Players: G Avery Bradley, C Andre Drummond, F Henry Ellenson, F Tobias Harris, G Reggie Jackson, G/F Stanley Johnson, G Luke Kennard
Just last summer, I wrote a free agency preview where I gushed about the Pistons' future core. Well, it's been a year, and a lot has changed in Detroit. Kentavious Caldwell-Pope is gone, and the pieces that remain underwhelmed last year. Now, maybe Drummond was playing hurt last season- we know Jackson was- and that explains their significant struggles, but it doesn't discount the fact that Detroit plays an outdated style that would be carved up by Golden State, Cleveland, and Houston. They have the versatile pieces to change their style- bringing in combo guard Avery Bradley and drafting Luke Kennard were good moves in that respect, and wing Stanley Johnson could help as well if he has any potential at all- but a change so big could require restructuring the whole team (otherwise known as tanking). Like Phoenix above them, the Pistons have a lot of soul-searching to do this year to figure out their future.
---