The Top 100 Players in the NBA
The dog days of summer are here. While Major League Baseball is in the thick of its pennant race and football has regained its increasingly tenuous place atop the American cultural hierarchy, but the NBA is on its annual one-month hiatus. Players are hosting camps in their real or adopted hometowns, hooping at UCLA and Lifetime Athletic, or jet-setting across the world. With this in mind, Views From the 716 presents its first annual Top 100 list before outlets like ESPN and Sports Illustrated release rankings and receive all the glory. This list takes both potential declines and improvements into account, while also weighing extenuating circumstances like injury history and intangibles. This list may seem a little bit unorthodox and non-consensus, but what is the point of making it if not to start debate? So, without further ado, the Views From the 716 Top 100 NBA Players.
Honorable Mentions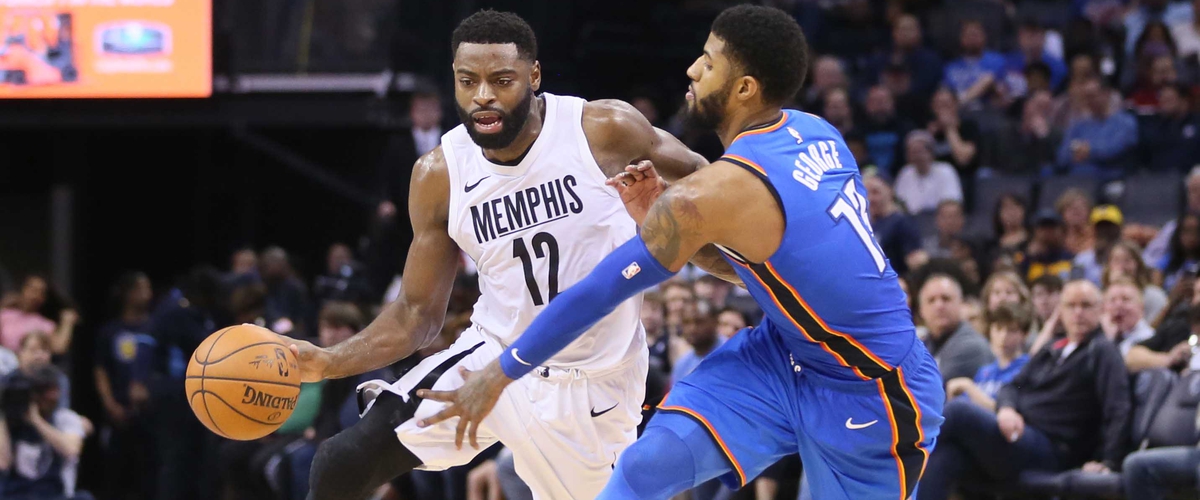 110. Bojan Bogdanovic- SF, Indiana Pacers
Bogdanovic performed at his usual levels last season, shooting over 40% from three while doing little else. That's not a borderline top-100 player, but an inexplicably decent defensive performance against LeBron in the playoffs lands him on the very fringe of this list.
109. Kelly Olynyk- PF, Miami Heat
Olynyk rode a once-in-a-lifetime Game 7 performance to a nice contract with the Heat and continued to be the streaky shooter, underrated passer, and clumsy yet lovable Canadian goofball that all Celtics fans grew to love. Remains one of the best bench players in the NBA.
108. Serge Ibaka- PF, Toronto Raptors
This is very sad, especially because Ibaka arguably doesn't even deserve to be on the honorable mention portion of this list. On the other hand, the age questions make more sense now. Most NBA players wouldn't drastically lose mobility and explosiveness at 28, but they might at 31.
107. Patty Mills- PG, San Antonio Spurs
One of the best backup point guards in the NBA, the boisterous Australian will likely take on a larger role following the departure of Tony Parker. Mills will chuck threes to his heart's content and play fearsome defense alongside real life stick figure Dejounte Murray.
106. Jae Crowder- PF, Utah Jazz
The past several years have been rough for Crowder, but he has found the perfect situation. Now in his first full season in Utah, Crowder will have a much more manageable role than he did in Boston and can become a more efficient 3-and-D grinder than he has been recently.
105. Terry Rozier- PG, Boston Celtics
Since breaking out in the 2018 playoffs, Rozier has become slightly overrated. Is he a confident shooter and gritty defender? Absolutely. Does he consistently produce? Nope. There is still work yet to be done until Scary Terry becomes a legitimate starter in the NBA.
104. Nikola Mirotic- PF, New Orleans Pelicans
As a Bulls fan, I encourage everyone to exercise caution about Mirotic's career year, as the most consistent part of his career has been inconsistency. However, if the Spaniard's shot continues to fall and he remains passable on defense, New Orleans has itself a real asset.
103. John Collins- PF, Atlanta Hawks
If Collins had been on a better team last year, his stock would be sky high by now, as he became one of the most entertaining young talents in the league as the season progressed. With springs for legs and an improving jumper, he is one of two certain building blocks in Atlanta.
102. Tyreke Evans- SG, Indiana Pacers
Like Mirotic, Evans randomly breaking out in a contract year provokes questions. However, the 2010 Rookie of the Year picked a great situation to bet on himself, as playing behind Victor Oladipo could showcase his versatility and possibly lead to a big money contract next summer.
101. Jeff Teague- PG, Minnesota Timberwolves
On a 2017 podcast, The Ringer's Kevin O'Connor called Teague "the face of the average point guard," which is distressingly accurate. He does everything well enough to be a solid starter, yet is not good enough to merit real praise. Not a great corner to own, but it could be worse.
And now, the real list.
100-91: Valanciunas-Winslow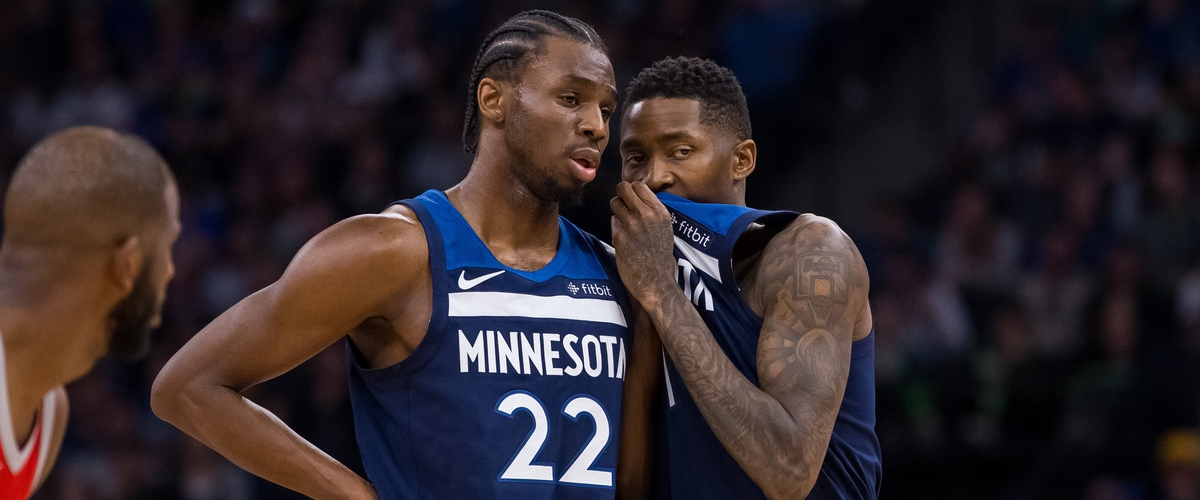 100. Jonas Valanciunas- C, Toronto Raptors
One of the faces of the Traditional Big Man Extinction, Valanciunas saw how the NBA was changing and began extending his shot to the three-point line last season. Sure, his release is comically slow, but a 40.5% conversion rate speaks for itself. Unfortunately, Valanciunas may have to come off the bench due to Kawhi Leonard's recent arrival, but he will not be completely marginalized without exhausting all possible avenues to improvement.
99. Enes Kanter- C, New York Knicks
More famous for being the NBA's best cheerleader and a defensive turnstile than for anything positive regarding his basketball exploits, Kanter has legitimately won his starting spot in New York, a point driven home by his ridiculous 31-point, 22-rebound outing against Philly last Christmas. Kanter was drafted third overall for a reason, and it's because he is Hulk-level strong on the boards with solid touch around the rim. He's not perfect, but he does belong.
98. Nikola Vucevic- C, Orlando Magic
No, this list is not all old-school centers, but Vucevic has become supremely underrated and also deserves a spot. Like Valanciunas, he recently added a three-point shot and has become a steadily better passer. However, the most impressive aspect of Vucevic's career is that he has somehow stayed on the Magic through years of trade rumors. Hopefully, that comes to end this year for the sake of Orlando's young talent, and in that case, some team should snatch him up!
97. Andrew Wiggins- SG, Minnesota Timberwolves
Honestly, it says everything about Wiggins and his public perception that many people would not blink if he didn't even appear on this list at all. I am not a Wiggins defender- his contract is already an unmitigated disaster- but his scoring ability and athleticism give him a relatively high baseline level of competency. Granted, Wiggins does almost nothing on the court consistently besides shoot long twos, but for crying out loud, he's still only 23- give him a bit more time.
96. Rajon Rondo- PG, Los Angeles Lakers
While we're on the subject of players not making this list, Regular Season Rajon Rondo is no longer worthy of even an honorable mention, as he is clearly at the mail-it-in stage of his regular season career. However, time and again we see Rondo become an entirely different player in the postseason, and if the Lakers make it back this year, it is more likely than not that Playoff Rondo: Basketball Savant re-emerges alongside King James.
95. Dwight Howard- C, Washington Wizards
For all that has been made of Dwight Howard being a locker room cancer, his production on the court has only dipped slightly. He is still a physical marvel and a reliable double-double threat. However, Howard's continuous refusal to adapt to the modern NBA has run him afoul of teammates and coaches alike, and adding him to a powder keg of a locker room in Washington has the chance to provide fireworks the likes of which have not been seen in several years.
94. Evan Fournier- SG, Orlando Magic
Like his teammate Vucevic, Mr. Don't Google has been forgotten among a deep shooting guard crop because of the unfortunate situation that is the Orlando Magic. He has improved as a scorer, passer and free throw shooter each season. Fournier is not super-efficient and will forever be a defensive turnstile, likely relegating him to sparkplug duty if he ever plays for a contender, but will always be good for random bursts of 25 points on 22 shots.
93. Dennis Schroder- PG, Oklahoma City Thunder
Popular opinion right now seems to state that Schroder is going to start for the Thunder. However, that is not only unlikely, but a bad idea. The German played the best basketball of his career as a change-of-pace backup behind Jeff Teague in Atlanta, where he ran circles around unsuspecting second units. Schroder should function similarly behind Russell Westbrook, his reported favorite player and the fully realized version of Schroder's player type.
92. Nicolas Batum- SG, Charlotte Hornets
Batum underwent elbow surgery to start last season and returned to play 64 games, but was clearly struggling for most of the year. He was his same old intelligent self who made smart plays on both ends, but the scoring efficiency just fell off a cliff. The Hornets better hope he can return to form as the point forward type they fell in love with in 2015, because that will be the only way he can justify a contract that looks worse and worse every day.
91. Justise Winslow- SF, Miami Heat
Winslow is still not close to the ideal version of the player who was universally declared the steal of the 2015 draft, but he made strides in that direction last season after returning from shoulder surgery. The jumper looked improved, albeit in a limited sample, and he showed moxie in the playoffs by agitating Joel Embiid and Ben Simmons. If Winslow wants to be a Draymond Green type, that energy and passion certainly is a good start.
90-81: Murray-Favors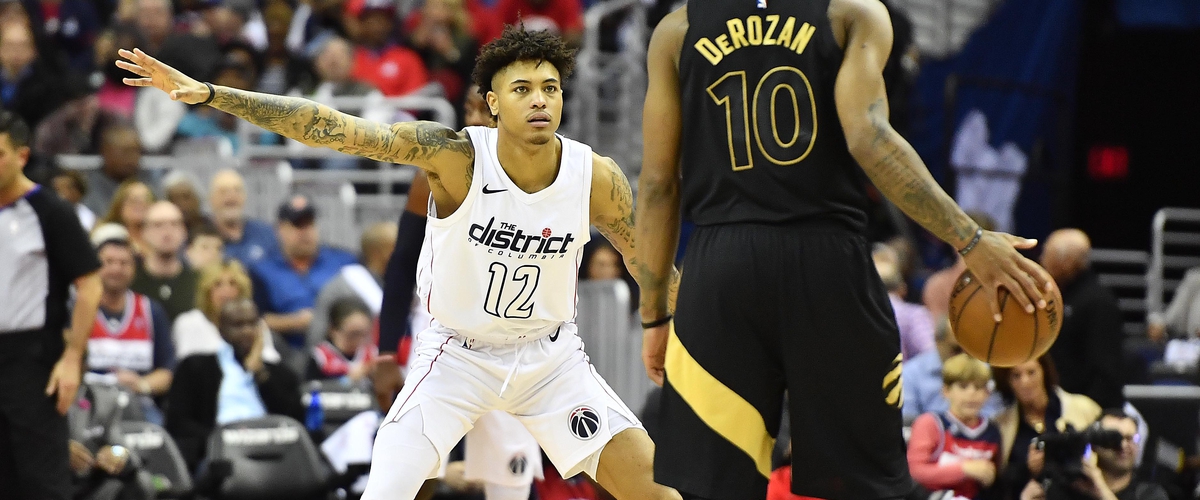 90. Dejounte Murray- PG, San Antonio Spurs
Above, I referred to Murray as a Real-Life Stick Figure, but that by no means implies that he is bad- only skinny. Being selected to the Second-Team All-Defense in Year Two when his defense was actively bad in college says as much about San Antonio's player development system as it does Murray's work ethic. Plus, it doesn't hurt that his wingspan seems to grow three inches every year. If Murray figures out his jumper, he'll be dominant for years to come.
89. Robin Lopez- C, Chicago Bulls
Lopez is in the Valanciunas/Kanter/Vucevic mold, except without the jumper. However, what he lacks in shooting range he makes up for with that Stanford brain. Lopez knows what he is and consistently makes smart plays on both ends of the floor, famously outplaying Al Horford in several games of the 2017 playoffs. He gets extra points for surviving the Three Alphas drama in Year One and a blatantly obvious tank in Year Two of his time in Chicago.
88. Kelly Oubre Jr.- SF, Washington Wizards
The NBA's new Swag King has arrived! Oubre, the man who balls in beanies, durags, and Supreme sleeves (oh my!), has improved throughout each of his three NBA seasons, becoming a passable shooter and good defender. Oftentimes, physically raw prospects aren't able to fully realize their athletic gifts, but Oubre is one of the few that has begun to figure his body out, and could help keep the Wizards afloat in a post-John Wall world.
87. Avery Bradley- SG, Los Angeles Clippers
If Bradley has one more injury-plagued season, he will be written off this list. He is an underrated talent- one of the league's elite backcourt defenders who can also shoot. However, Bradley's career has arrived at a crossroads, as his team now rosters six legitimate guards. What's that Ludacris line- one false move, I'll take you down? It applies here. With so much depth, Bradley has no margin for error, and must return to form in order to stick around in LA.
86. Thaddeus Young- PF, Indiana Pacers
Earlier this year, Fox Sports Indiana posted a graphic of all the players in NBA history to reach certain statistical thresholds regarding points, rebounds, steals and field goal efficiency, and the five players shown were Larry Bird, Magic Johnson, Michael Jordan, LeBron James, and Thaddeus Young. Obviously, one of these is not like the other, but it was a nice way to bring publicity to one of the least-discussed starters in the NBA and his "historically unique" skill set.
85. Kyle Kuzma- PF, Los Angeles Lakers
I have taken a victory lap regarding Kuzma several times on Views From the 716, but he belongs on this list. He is a scoring machine who has improved by leaps and bounds since the 2017 draft. It's unclear how the signing of LeBron James will affect Kuzma's performance- he'll almost certainly get fewer minutes and more open shots- but one thing is undeniable. If he continues to improve at this rate, the Lakers will be just fine, with or without the King.
84. James Johnson- PF, Miami Heat
Johnson took a slight step back last year but remains one of the most versatile two-way players in the league. A great defender who can facilitate and shoot a tad, he has realized his potential as a do-everything type down in South Beach, likely the perfect situation for his unique brand of intensity. However, Johnson is outwardly unhappy in Miami, and Pat Riley and company should do their best to smooth things over, because there aren't many players quite like Blood Sport.
83. Eric Bledsoe- PG, Milwaukee Bucks
Bledsoe's situation is the opposite of Rondo. If this list were based solely on regular season performance, he would be about 25 spots higher. However- and I imagine this is a flaming take- getting thoroughly outplayed and trash talked to death by a backup point guard and mid-level former NFL quarterback is not a great look. We talked for years about how great Bledsoe would look in a good situation. Well, so far, it doesn't look great for Baby LeBron in Milwaukee.
82. Rondae Hollis-Jefferson- PF, Brooklyn Nets
The Nets have been the least relevant and competitive team in the league since the ill-fated Celtics trade, so it makes sense that Hollis-Jefferson has flown under the radar, but he shall do so no longer. It is versatile players like RHJ that teams need to succeed in the modern NBA, and with a lottery pick back in Brooklyn's hands this year, hopefully they will get their chance at the playoffs sooner rather than later.
81. Derrick Favors- PF, Utah Jazz
Favors has suffered a host of injuries throughout his career, but when active remains an unspectacular yet reliable big man. The Georgia Tech alum has extended his shooting range each of the past several years, culminating in a corner three bonanza last season, and has learned to play the five due to Rudy Gobert's several long-term injury spells. Favors' generational talent ceiling has long since gone, but most teams would still love to have him.
80-71: Anderson-Smart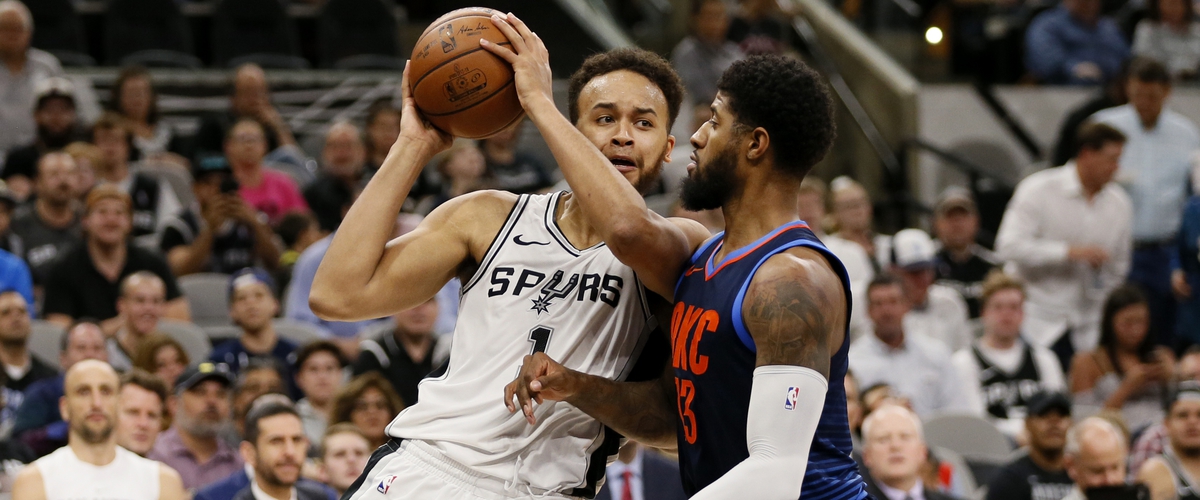 80. Kyle Anderson- SF, Memphis Grizzlies
An unfortunate outcome for the Spurs is a terrific get for Memphis. The man affectionately called Slo-Mo has learned how to successfully leverage his lack of speed, and is able to post unique box score stats through these unorthodox methods. One of the NBA's premier passing forwards, an Anderson-Marc Gasol frontcourt should be the best passing big man tandem in the league this side of Denver.
79. Julius Randle- PF, New Orleans Pelicans
After three years of marginalization and off-court drama, Randle broke out last season in a major way, posting double-doubles on an almost-nightly basis. His shot is still funky and the defense still not great, but Randle grinds harder than ever on that end now and has become the physical marvel the Lakers envisioned when drafting him. Anthony Davis covers most, if not all, of his holes, and the two Wildcats should make for an entertaining and imposing frontcourt.
78. Lauri Markkanen- PF, Chicago Bulls
The face of a universally panned draft-night trade haul, Markkanen showed that he was much more than just a Channing Frye clone. The rookie proved to be more athletic than anticipated and showed craftiness off the bounce. He's not exactly a lockdown defender, but will definitely contribute enough on offense to offset his defensive shortcomings. Markkanen and Wendell Carter should make for an intriguing two-way frontcourt for the foreseeable future.
77. Lonzo Ball- G, Los Angeles Lakers
Remember the first six weeks of last season, when Lonzo Ball couldn't hit the broad side of a barn? Unfortunately, that stretch appears to be the lasting image of a decently productive rookie season. Despite injuries, Ball became one of the league's top defensive guards and his transcendent vision seamlessly translated. Hopefully, alongside a passing savant like LeBron James who creates countless open looks, Lonzo's shooting will catch up to the rest of his game.
76. Jusuf Nurkic- C, Portland Trail Blazers
While not the Manna From Heaven he appeared to be following the trade to Portland in the 2016-17 season, Nurkic was steady, heady, and productive in his first full season for the Blazers. He finished entry passes, altered shots, and generally did a great job taking up space in the paint. Unfortunately, he was destroyed by Anthony Davis in Portland's first-round sweep, but I have a feeling Nurkic will come back with added elements to his game- a jumper, specifically.
75. Danilo Gallinari- PF, Los Angeles Clippers
Man, this dude just cannot catch a break! Gallo missed almost 75% of last season (a sentence that sadly applies to many seasons of his career), and did not look right when he played. Unfortunately, it appears that some people's bodies are just not built for a grueling seven-month NBA season, and Gallinari is chief among that group. Hopefully The Rooster returns to full health for the 2018-19 season, but the Clippers and their fans should not plan on it.
74. Taurean Prince- SF, Atlanta Hawks
This ranking is much more a bet on future improvement than it is on present performance. However, over the last two months, Prince started to make sense of his potential, averaging 19.2 points per game on 45% shooting and recording three 30-point efforts in that time period. Outside of Trae Young and John Collins, the Hawks have no surefire building blocks, but a strong 2018-19 campaign from Prince could solidify his spot in the team's future.
73. Brook Lopez- C, Milwaukee Bucks
Apparently, 29 teams forgot that Brook Lopez was recently an All Star-caliber player, because his 1-year, $3.5 million contract with the Bucks is an extreme bargain. Lopez's numbers dipped last year with the Lakers, but that is likely a function of both diminished playing time and his general malaise. However, alongside stars like Giannis Antetokounmpo and Khris Middleton, Lopez could return to form this year and make a deservedly large sum next summer.
72. Dario Saric- PF, Philadelphia 76ers
Between Joel Embiid's antics, Ben Simmons' rapid ascension, and the tension surrounding Markelle Fultz, Saric is a forgotten man in Philly, but he is arguably as valuable to their present and future success as the aforementioned future MVP candidates. An All-Defense contender Saric is not, but his ability to handle and pass from the high post combined with an improving jumper makes him an indispensable member of Philadelphia's future.
71. Marcus Smart- PG, Boston Celtics
Am I under the spell of the Boston Media Circus? Probably. Is Marcus Smart really a top-75 NBA player? Surprisingly, he is. Smart's only major flaw is an irrational confidence in his jumper. If he eschewed it entirely and focused on enhancing his already potent strengths, there might be a battle over Boston's starting two-guard spot. The Celtics have the second-best starting lineup in the NBA, but they are not legitimate Warriors threats without Smart.
70-61: Bazemore-Ingram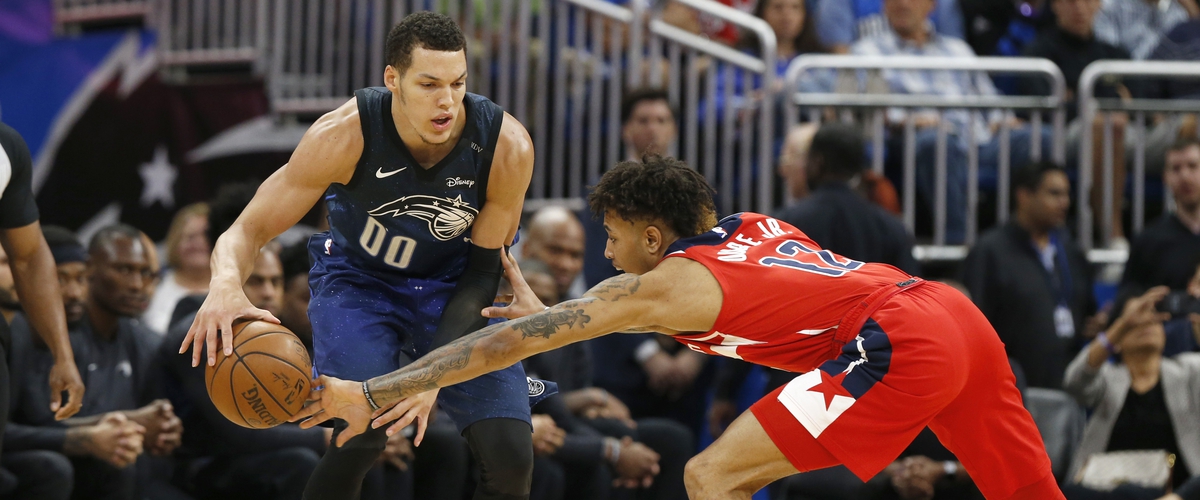 70. Kent Bazemore- SG, Atlanta Hawks
Formerly a beloved bench celebrator for the pre-dynasty Warriors, Bazemore has quietly stretched his skill set to its outer bounds for the rebuilding Hawks. He remains an efficient shooter who can defend three positions with his spidery limbs, and has now improved as a passer, averaging 3.5 assists per game last season. Atlanta is lucky to have Bazemore, especially because he's exactly the type of player contenders should be trying to find for cheap.
69. Joe Ingles- SF, Utah Jazz
Perhaps the most generic-looking player in the NBA, Ingles' on-court presence is far from bland. To the naked basketball-watching eye, the Australian is a conundrum. He is not fast, but is an effective perimeter defender due to a mastery of angles and technique. His shot mechanics are funkier than anyone's this side of Lonzo Ball, yet Ingles is consistently one of the league's best shooters. A perfect situation for him, and a perfect player for Utah.
68. Ricky Rubio- PG, Utah Jazz
After six underachieving, injury-plagued seasons in Minnesota, Rubio appears to have finally found his home. He played more games last year than he had since the 2013-14 season and, despite a dip in assist totals, managed to fit perfectly within the team offense. He even started to shoot well, culminating in a memorable 5-8 performance from distance in Game 2 of the Thunder series. Lest we forget- Rubio is still only 27. He may not have even peaked yet.
67. Taj Gibson- PF, Minnesota Timberwolves
Of the five mainstays of the Tom Thibodeau Bulls era - that is Derrick Rose, Jimmy Butler, Luol Deng, Taj Gibson, and Joakim Noah- Gibson was the least valuable piece at the time. However, outside of Butler, he is the only one currently retaining value. Gibson is a brilliant defender and physical interior presence. He will likely age into a Udonis Haslem-like elder statesman role, but hopefully has several more seasons left of doing the dirty work for Thibs.
66. PJ Tucker- PF, Houston Rockets
A childhood friendship has likely never led to such good things for a basketball team. Tucker, a former pal of Chris Paul in North Carolina, signed with Houston last summer and promptly became an integral cog in the wheel, serving as one of the few players in the NBA that can match Draymond Green at both ends. With the departures of Trevor Ariza and Luc Mbah a Moute, he'll be relied on more than ever this year.
65. Hassan Whiteside- C, Miami Heat
As a stat-chasing, sometimes-engaged center who was benched for large stretches of Miami's playoff series against Philadelphia, Whiteside is fairly maligned, but let's not forget how valuable he can truly be. One of the largest men in professional basketball, Whiteside can be almost unstoppable on the boards and at the rim. Unfortunately, the effort issue seems to be too large a problem to overcome in Miami, and he is a likely trade candidate in the coming months.
64. Harrison Barnes- PF, Dallas Mavericks
From being the top recruit in his high school class to disappearing in the 2016 NBA Finals, Barnes has seen the highs and the lows of success and come out in the middle as a traditional wing scorer. He thrives in the midrange, can handle but not well enough to be a first option, and is big enough to defend three positions. Barnes' perfect role was as the fourth banana for Golden State, and he will spend the rest of his career trying to find another fit that ideal.
63. Patrick Beverley- PG, Los Angeles Clippers
Beverley only played 12 games last year, so he has been off the radar for some time, but the Chicago native is still one of the more underrated players in the NBA. Notorious for his tenacious-bordering-on-illegal defense, Beverley has also improved as a shooter and facilitator over the past several seasons alongside former teammate James Harden. He and Avery Bradley, if given good health, are arguably the best defensive backcourt in the league.
62. Aaron Gordon- PF, Orlando Magic
So far, Gordon has only shown glimpses of his Blake Griffin-esque potential. However, those glimpses have come more frequently every season, and now, after receiving $84 million in fresh greenbacks, he will be expected to turn those flashes into consistent high-level production. By drafting Jonathan Isaac and Mo Bamba in consecutive drafts, the Magic have not done Gordon any favors, but if he's able to become an All-Star level talent, then he was worth every penny.
61. Brandon Ingram- SF, Los Angeles Lakers
After Brandon Ingram's rookie season, the doubters surfaced in full force, but to his credit, they shut up quickly as a result of a much more consistent Year Two. He shot more efficiently, bulked up, controlled his Slender Man limbs more effectively, and even legitimately played point guard for a stretch. If Ingram improves as much this season as he did last year, he will make a great running mate for new teammate LeBron James.
60-51: Ariza-Harris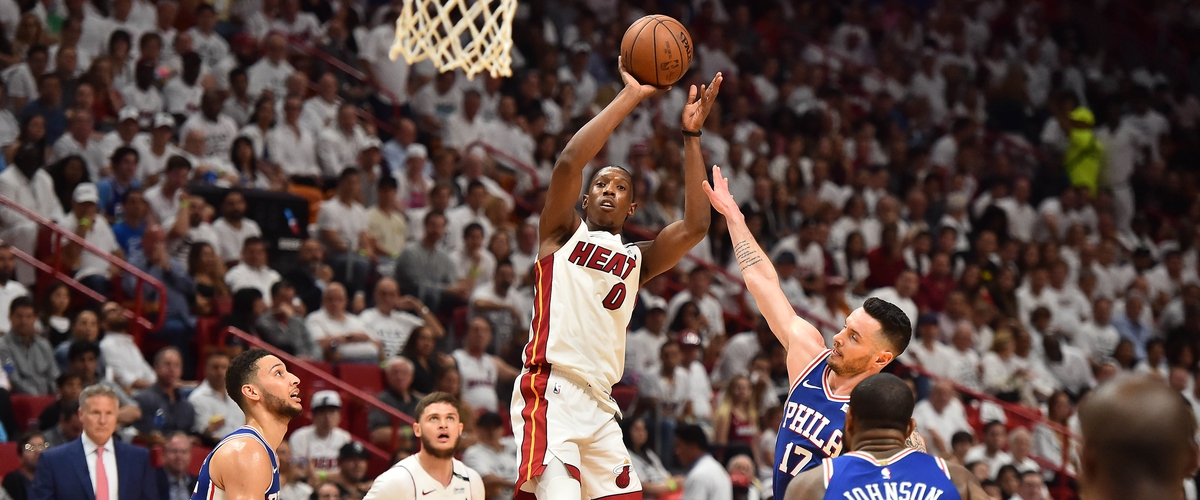 60. Trevor Ariza- SF, Phoenix Suns
The unsung hero of all unsung heroes, Ariza is the prototype 3-and-D wing for this era of basketball. His steady shooting and dependable, versatile defense served as connective tissue between Chris Paul, James Harden, and the more inconsistent role players. Unfortunately, Houston has now lost those invaluable skills, as Ariza surprisingly left a shot at his second title to go play 20 minutes a game and mentor raw teenagers in Phoenix. Good luck to him.
59. Will Barton- SG, Denver Nuggets
Damian Lillard is not only one of the best players in the NBA, he is apparently also one of the best talent scouts. During a January meeting with owner Paul Allen, Lillard was upset that the team traded Barton in 2015, despite the fact that The Thrill only played 1581 minutes and averaged 3.8 points per game over two and a half seasons with the club. Well, three years and a significant amount of growth later, that complaint looks well-founded.
58. Josh Richardson- SG, Miami Heat
Possibly the most underrated player in the NBA, Richardson has every physical tool possible to become a star. Boasting a 6'10" wingspan, dependable jumper, and dynamic athleticism, the Tennessee alum should be a menace on both ends, and through three seasons, he has been. Richardson has shown continuous improvement and just needs a larger role. If Miami trades Hassan Whiteside, he may get that chance, and in that case, you were all warned.
57. JJ Redick- SG, Philadelphia 76ers
Redick has inexplicably defied rather limited physical tools to become an entrenched long-term starter for multiple playoff contenders. Famously one of the NBA's biggest gym rats, he has become one of the great shooters in basketball history, serves as a terrific veteran presence, and has become a smart team defender who tries as hard as his body will let him. Redick is a perfect fit in Philly and would be for any playoff hopeful.
56. Marc Gasol- C, Memphis Grizzlies
Last season was a strange one for Gasol. He by-proxy fired his coach, openly criticized his team for tanking, and was the only quality player on the Grizzlies for most of the year. However, Gasol's no-good, very-bad, horrible 2017-18 was not just a product of outside circumstances. He started to lose the mobility that made him a former Defensive Player of the Year, and often looked generally lethargic. This is the beginning of the end, and hopefully it will be graceful.
55. DeAndre Jordan- C, Dallas Mavericks
Three years after the Great Emoji War of 2015, DeAndre Jordan finally ended up with the Mavericks, though it is now a much worse fit than it was originally. He is at a point in his career where he should be on a title contender, yet decided to go catch lobs from Dennis Smith and Luka Doncic instead. Thankfully, it is only a one-year deal- this time next year, maybe Jordan will head back to California to hang out with his good friends KD and Draymond.
54. Robert Covington- SF, Philadelphia 76ers
Covington burst onto the scene last year by shooting 42% from three in October and November and, though his numbers dipped slightly, established himself as a premier role player in this league. The First-Team All-Defense selection and $84 million contract are points in his favor as well. Covington's postseason performance left a lot to be desired, but for an undrafted wing playing in his first playoffs against a deadly Celtics club, it was understandable.
53. Myles Turner- C, Indiana Pacers
In a year that was supposed to be a coronation of a new unicorn, Myles Turner instead posted almost the exact same stat line as he did in 2016-17. In the grand scheme of things, his disappointing season did not matter much, as Victor Oladipo emerged as a perennial All-Star candidate instead, but in order for the Pacers to become full-fledged members of the East's top tier, Turner will need to start showing more consistent two-way potential.
52. Gary Harris- SG, Denver Nuggets
The forgotten man in Denver, Harris is quickly nearing his lethal ceiling. A deadeye three-point shooter who defends opponents like Curry, Harden, and Westbrook on a nightly basis, Harris has the toughest job of any member of Denver's starting five, yet he consistently meets expectations. And now, having been paid a hefty sum, he finally has expectations to live up to. Harris will only get better from here, and that is scary for Denver's Western Conference foes.
51. Tobias Harris- SF, Los Angeles Clippers
Blake Griffin was the headliner of that stunning February trade between the Clippers and Pistons, but there is a not-unreasonable argument that Tobias Harris is now the best player from that trade. After playing like a homeless man's Carmelo Anthony for the first six seasons of his career, Harris broke out this season and now plays like a more reasonable facsimile of the former superstar. Incredibly, Harris is still only 26, and may be far from done improving.
50-41: Conley-Brown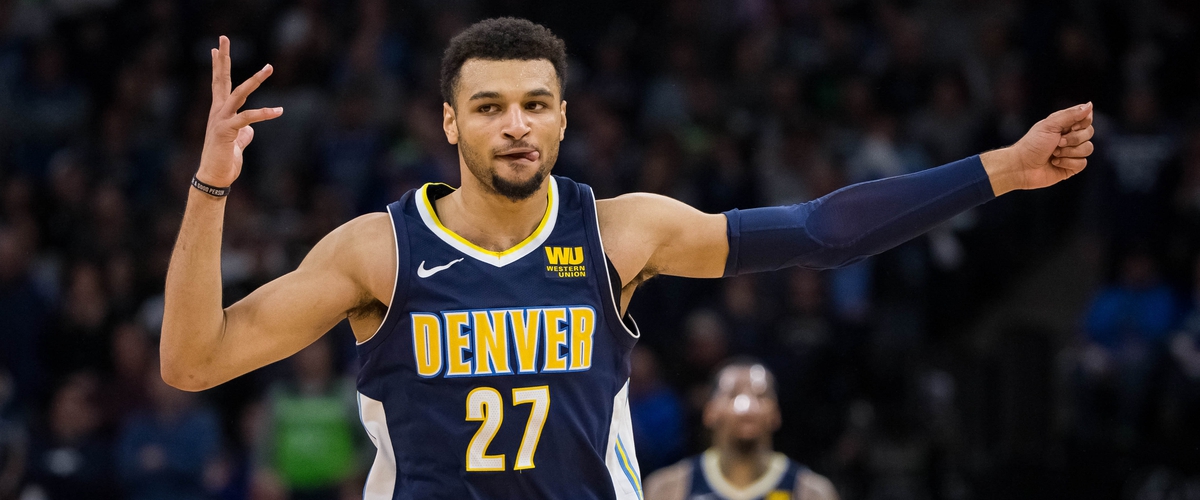 50. Mike Conley- PG, Memphis Grizzlies
After several years of reported Achilles soreness, Conley finally gave in and had the surgery that sidelined him for most of the 2017-18 season. In his absence, Memphis started players like Andrew Harrison and Kobi Simmons at point guard- in related news, the Grizzlies landed the fourth overall pick in the 2018 draft. The Western Conference is as loaded as it has ever been, and Memphis will need Conley's reliable presence to have a shot at contention.
49. Jamal Murray- PG, Denver Nuggets
This may be an overreach, considering Murray is just a third-year NBA player with a relatively limited skill set, but his capabilities within that skill set are astounding. Originally, Murray was thought of as just a sharpshooter. However, Denver has used him as a point guard more often than not, and he has developed rudimentary lead guard skills in response. Murray is rapidly becoming a deadly offensive threat, one with Curry-lite abilities to warp opposing defenses.
48. Jrue Holiday- PG, New Orleans Pelicans
After years of battling injuries, Jrue Holiday was the subject of much-deserved publicity in the 2018 playoffs. During the Pelicans' four-game sweep of the Portland Trail Blazers, Holiday painted his masterpiece, averaging 27.8 points and 6.5 assists per game while limiting Portland star Damian Lillard to 18.5 points on an abysmal 35.2% shooting. He will probably never top that performance, but expect 2018-19 to be an All-Star level season from the UCLA Bruin.
47. Lou Williams- SG, Los Angeles Clippers
After years of serving as an NBA folk hero- he gets buckets, plays no defense, and was the subject of a Drake song - Lou Will finally earned league-wide respect in 2017-18. After several early-season injuries, Williams assumed the Clippers' lead scorer mantle from the bench, and somehow nearly cracked the hypercompetitive West All-Star team. Only 31 years old, Gwinnett County's finest likely has several "efficient, no-consequence gunner" years left in him.
46. Steven Adams- C, Oklahoma City Thunder
One of the best defense-first players in the NBA, Adams has transcended his sheer mass to become a master of minutia for the post-Kevin Durant Thunder. A top-tier screen setter, roller, and shot-altering presence, Adams plays an important role in almost every single highlight-reel Russell Westbrook dunk, pass, or finish, and Russ knows it. Oklahoma City could have collapsed after KD left, but thanks in large part to Adams, they are still quite competitive.
45. Goran Dragic- PG, Miami Heat
On a deep team that lacks for star power, Dragic did his best to stand out last season, finally making his first All-Star team. While still not a defender, Dragic has matured offensively, making quick, advanced reads, and shooting the three-ball more consistently. The Heat's current roster is such that there is no way to tell who will be on the team this time next year, but Dragic is as safe a bet as any outside of Bam Adebayo and Josh Richardson to remain in South Beach.
44. Otto Porter Jr.- SF, Washington Wizards
On a Wizards team that seems increasingly unstable, Porter has been a model of consistency. He has improved each year of his career, becoming arguably the best 3-and-D player in the NBA, and the Wizards looked hopeless in the two playoff games he sat out. His new contract might seem excessive, but after watching the Raptors series, Ernie Grunfeld should feel comfortable that it was a sufficient expense.
43. Eric Gordon- SG, Houston Rockets
Two years ago, when Houston signed Gordon, questions abounded about his injury history and lack of consistency. However, his tenure in Clutch City has been as successful as Daryl Morey could possibly have anticipated. He remains a terrific shooter who has proven capable of running the offense in James Harden and Chris Paul's stead, and has improved as a defender. One of the best bench players in the NBA, Gordon shows no signs of slowing.
42. Devin Booker- SG, Phoenix Suns
The Suns have been the worst team in the NBA since Booker's arrival, but appear to be making a push for contention this season with the signing of former Rocket Trevor Ariza. This is perfect timing, as Booker said in his exit interview last year that he is tired of not making the playoffs. His supporting cast is still too green for that to be a realistic goal this season, but if Booker becomes an 80% approximation of James Harden, expectations may need to be adjusted.
41. Jaylen Brown- SG, Boston Celtics
Despite a shaky rookie season, the Celtics took a chance on Brown and started him at 2-guard to start last year, and boy did he repay them in kind. Jaylen emerged as a top-tier wing defender, and excelled as a primary offensive creator when teammates Gordon Hayward and Kyrie Irving were sidelined. He won't be needed in such a large role from now on, but that is fine. Brown is a perfect modern player for a perfect modern basketball team.
40-31: Drummond-Capela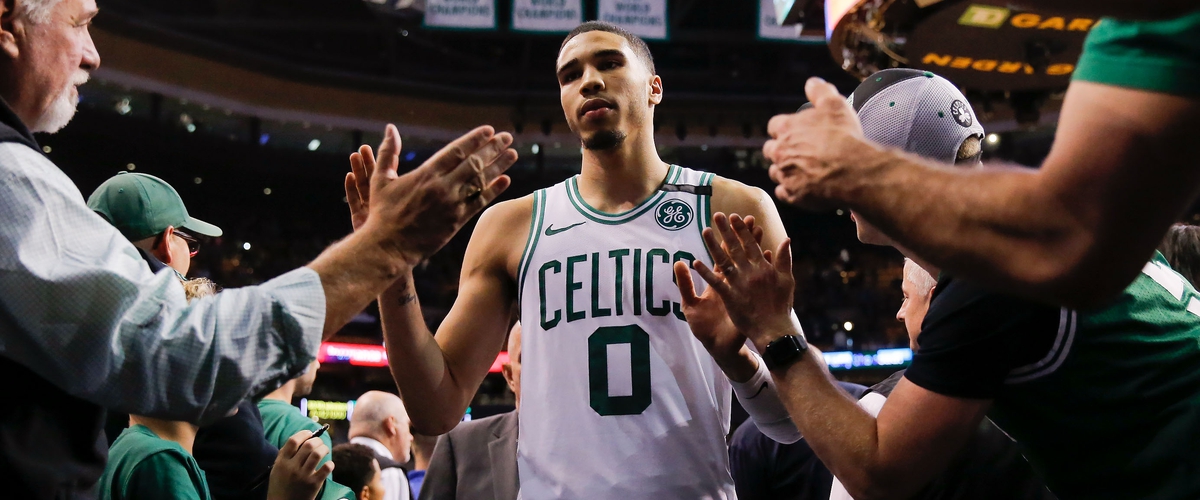 40. Andre Drummond- C, Detroit Pistons
Drummond is an outstanding rebounder and an underrated passer, but the skills he lacks currently outweigh his strengths, especially in the context of small-ball. However, he is still just 25 years old, and has taken major strides since entering the league. Drummond drastically improved his famously awful free-throw shooting last offseason, increasing his conversion rate from 38.6% to 60.5%. He just needs to keep that same energy going forward.
39. Paul Millsap- PF, Denver Nuggets
Millsap has been perpetually underrated, but even considering that fact, he is flying under the radar. Of course, this is most directly tied to the fact that he missed more than half of his first campaign with the Nuggets due to wrist surgery. However, there shouldn't be many long-term repercussions from such an injury, so expect Millsap to be his usual versatile self who covers up Nikola Jokic's large defensive warts and leads Denver back to the playoffs in 2018-19.
38. Kevin Love- PF, Cleveland Cavaliers
The first five years of Kevin Love's career saw production matched only by Hall of Fame-caliber players, the succeeding four years saw him increasingly marginalized. Now, without the benefit of either of his former superstar teammates, we finally get to see if Minnesota Kevin Love is still inside that increasingly injury-prone body. He was quite fun to watch back then, and has the benefit of an underrated (though certainly not good) supporting cast, so let's hope for the best.
37. Blake Griffin- PF, Detroit Pistons
Love and Griffin have had relatively similar falls from grace, but at least Love has played with LeBron James and won a title. Blake, on the other hand, was dealt in the first year of a supermax contract by his first and only team to arguably the least attractive destination in the entire NBA. It's hard to imagine Blake has much motivation at this point other than playing for a trade, but his contract already looks so onerous that a deal may be nearly impossible.
36. Kemba Walker- PG, Charlotte Hornets
While he is often mocked for being the final All-Star for an Eastern Conference that fails to produce 12 legitimate candidates on a seemingly yearly basis, Walker has quietly managed to replicate both the production and flair that made him one of the most exciting college basketball players of this century. Unfortunately, the most important aspect of his college success- winning- has not translated, and as a result, Kemba is a top trade candidate.
35. Jayson Tatum- SF, Boston Celtics
Tatum is the ultimate winner of the Rajon Rondo Memorial "Playoff Performance Counts Too" Award regarding the rankings for this list. He started his NBA career en fuego, but the rookie wall soon came for him, as it does for most rookies. However, Tatum's performances in the playoffs against Giannis Antetokounmpo, Ben Simmons, and LeBron (including and especially that dunk and post-dunk celebration) proves that he is going to be a problem for years to come.
34. LaMarcus Aldridge- PF, San Antonio Spurs
This may seem low for a reigning All-Star, but Aldridge accentuated his strengths and mitigated his flaws, leading a snake-bitten Spurs squad to 47 wins in the process. It was an impressive campaign regardless of context, but especially so considering that Aldridge requested a trade last summer and was only barely talked off the ledge and into signing an extension by Gregg Popovich. Now he only has to do it all again, this time alongside DeMar DeRozan.
33. Khris Middleton- SF, Milwaukee Bucks
Middleton is starting to receive more recognition, but is still too underrated by the general NBA fan. In his first full season following an ugly hamstring tear, Middleton recorded his best statistical season yet, averaging 20.1 points, 5.2 rebounds and 4 assists per game. If you need any more confirmation of his underrated status, the other players with that stat line last year? Harden, LeBron, Giannis, KD, Westbrook, Butler, Oladipo, Blake Griffin, and Boogie. Drops mic.
32. Kyle Lowry- PG, Toronto Raptors
As an aging, undersized, injury-prone point guard, Lowry should have started to decline by now, but it is to his credit that he continues to perform at a high level. The emergence of Toronto's bench point guards will certainly help Lowry extend his prime as well. Oh, and let's not forget: he is no longer playing with his best friend- instead, he's flanked by a mute who might be irreparably injured and doesn't want to be in Toronto. What could go wrong?
31. Clint Capela- C, Houston Rockets
Cue another victory lap! In the fourth and final year of his rookie contract, Capela became possibly the best non-shot creator in the entire NBA. Arguably the second-most important player on a historically great Rockets team, Capela does literally everything well outside of shooting, proving that even in the small-ball era, non-shooters can be effective. Thankfully, he's back in Houston- I shudder to think how he would have been used in a place like Sacramento.
30-21: McCollum-Horford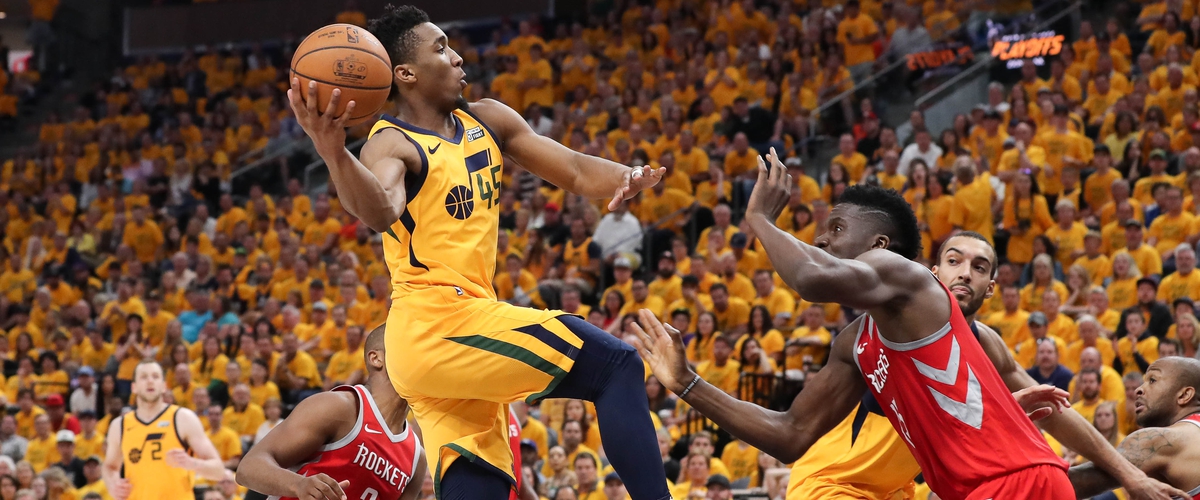 30. CJ McCollum- SG, Portland Trail Blazers
McCollum posted very similar box score numbers for the third season in a row, which is both good and bad. On one hand, when Damian Lillard sits out, McCollum has proven more than capable of running a high-level offense. On the other, his stunted statistics are symptomatic of the larger issue in Portland- limited growth potential. It might be time for a fresh start, and McCollum is the best realistic trade piece if Neil Olshey decides to do so.
29. Gordon Hayward- SF, Boston Celtics
All basketball fans are well aware of Gordon Hayward's predicament. He is recovering from an injury that rivals those of Joe Theismann, Paul George, Kevin Ware, and Shaun Livingston for the worst-looking wound in sports history. However, unlike some of the above injuries, Hayward seems to have recovered quickly, and with little to no long-term damage. He should be back to his All Star-caliber self this season alongside four other All Star-caliber teammates.
28. Donovan Mitchell- SG, Utah Jazz
Much has already been made of Mitchell's tremendous rookie season, and I don't have much to add. His game is already advanced in most areas, and he showed the ability to learn complicated techniques and apply new information, a rare skill for many veterans, let alone late-lottery rookies. Mitchell is one of the truly special young talents in this league, and Springfield seems like a distinct possibility if he keeps improving so exponentially.
27. Nikola Jokic- C, Denver Nuggets
Recently, the celebrated YouTube channel BBall Breakdown posted a video arguing that Jokic is better than Joel Embiid. While I don't believe that, the very fact that the conversation is worth having makes a solid point regardless. Conversations regarding Jokic often focus on his limited defensive ceiling, but it is imperative to remember that he is the best passing big man of this century, and has real shot creation skills to match. Don't sleep on him.
26. John Wall- PG, Washington Wizards
From battling weight problems and chronic knee soreness to arguing with teammates to being the subject of a very unflattering picture, it has been a rough year for Wall. When he is engaged and willing, Wall can be the best non-Curry point guard in the league. However, it seems his ego prevents him from permanently adopting that mindset. If Wall doesn't change soon, his contract will unequivocally be the league's worst in due time.
25. DeMarcus Cousins- C, Golden State Warriors
There are two divergent schools of thought regarding Boogie's move to the Warriors- some argue that it ruins the NBA, others argue that it's not a big deal because Achilles injuries can end careers. The truth is likely somewhere in the middle. Boogie will definitely not be himself, but he has improved his basketball IQ enough to make a sizable impact in limited minutes regardless of potential athletic limitations. At least he gets a ring on the cheap!
24. DeMar DeRozan- SG, San Antonio Spurs
DeRozan's trade to San Antonio has sprinted away with the top spot on the "there is no loyalty in sports anymore" power rankings, far usurping Isaiah Thomas' move from Boston to Cleveland. DeRozan is arguably the best player in Raptor history, and was the first All-Star level player to proclaim loyalty to Toronto. Hopefully, he'll be more motivated than ever this year, and will help continue San Antonio's streak of consecutive playoff appearances.
23. Kristaps Porzingis- PF, New York Knicks
Through the first few weeks of last season, Porzingis looked like the real deal. Despite a poor supporting cast, he put up video game statistics. At his best, Porzingis can still reach those levels, but a host of injuries make his health going forward a real concern. Best case scenario, the team tanks hard in his absence and gains frontrunning position on RJ Barrett, or several marquee free agents join forces in New York next summer. Otherwise, the future is in doubt.
22. Bradley Beal- G, Washington Wizards
It may not always be this way, but for the time being, Beal has usurped Wall as Washington's best, most valuable, and most reliable player. Every single year, he improves in little ways, and consistently shows out in the postseason. Thankfully, the injury issues appear to be in the past as well. The Wizards look to be as volatile as any team in the NBA, but Beal is a consistent, stabilizing factor who will balance out the antics of Wall, Austin Rivers, and Dwight Howard.
21. Al Horford- C, Boston Celtics
While not a primary scoring option, Horford is great at everything else. He is one of the best big man perimeter defenders in recent NBA history, can handle and pass, and is a high-level shooter, despite unorthodox mechanics. Obviously, barring a trade or a free agency departure, he will be the first of this Celtics Death Lineup to decline or leave, but that time still seems like years away for this 32-year old. He will age quite gracefully.
20-11: Simmons-Irving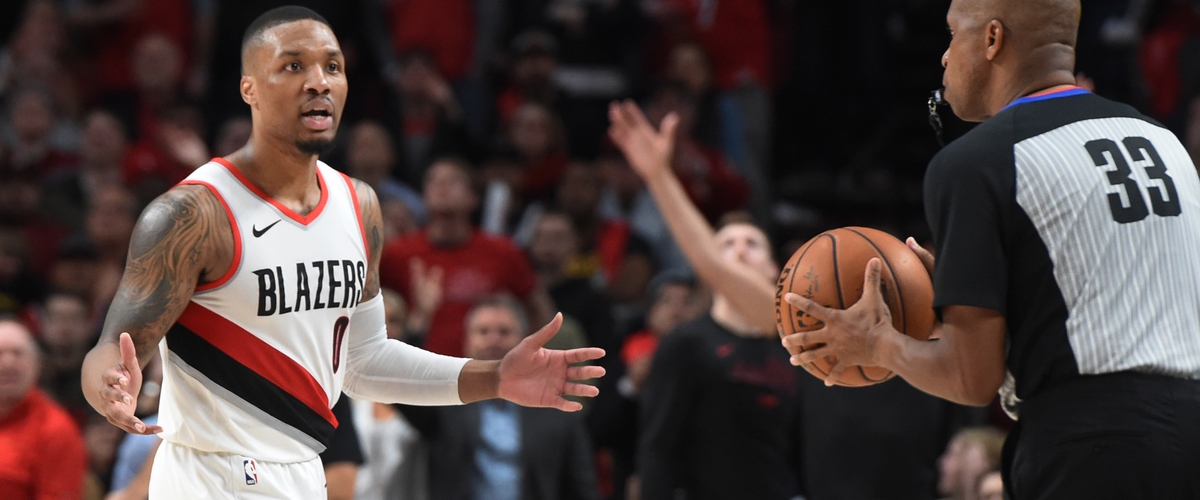 20. Ben Simmons- PG, Philadelphia 76ers
Yes, Ben Simmons' lack of a jumper will inherently cap his ability to improve. Yes, when the Celtics faced him in the second round of the playoffs this year and seized on that idea, Simmons ran away and hid. However, let's just remember that Simmons was a 20-year old rookie this year, and played like a top-20 player for most of the regular season. Despite never shooting, Simmons did whatever he pleased on offense and erased all previously-held doubts about his effort and intensity on defense. If this sounds familiar, it should, because we had the same questions at the beginning of LeBron's career. He didn't shoot much either, and was able to skyrocket to superstardom anyway. Simmons may never improve his jumper, but anyone with his combination of height, speed, skill, and feel is almost a guaranteed perennial All-Star at worst. When Simmons and Embiid reach their respective peaks, the Sixers will have no ceiling.
19. Rudy Gobert- C, Utah Jazz
It says much more about Gobert than his competition that he handily won Defensive Player of the Year despite missing 26 games due to injury. With Draymond Green not completely focused for most of the season and Kawhi Leonard's myriad problems both on and off the court, Gobert was an easy pick over peers like Joel Embiid, Al Horford, and Anthony Davis. Utah's defense becomes transcendent when the Stifle Tower steps on the floor, and his almost-unprecedented length gives their perimeter players license to take more risks on defense, knowing that he will be there to solve their mistakes at the rim. Unfortunately, Gobert's lowlights have been well-documented, like when Steph Curry spun him around like a new top in the 2017 playoffs or when Houston played him off the floor last year in Round 2. However, the 26-year old remains the best rim protector in the league and an elite defensive talent, no questions asked.
18. Klay Thompson- SG, Golden State Warriors
The Lakers fans that dominate all corners of NBA internet love to add Klay Thompson to their 2019-20 roster, arguing that because he's from LA, his father does color commentary for the team's TV broadcast, and LeBron always thrives alongside shooters, it is a natural pairing. However, what these knucklehead fans forget in their "analysis" is that Thompson lives arguably the most charmed life of any player in the NBA. He's a deserved multi-time All-Star who gets to live in the Bay Area. He is praised when his team wins, and receives no criticism in the rare instances when they lose. He is one of the best-conditioned athletes in the league, and is paid large sums of money to visit China for a month every summer, sell shoes, host basketball camps, and go to clubs. Obviously, the Warriors dynasty will not last forever, but as long as Kevin Durant stays next summer, Klay Thompson would be crazy to leave his current situation.
17. Victor Oladipo- SG, Indiana Pacers
This ranking may be a big conclusion to jump to, considering that this time last year, Myles Turner was the face of the Indiana Pacers franchise, but the last 12 months have seen one of the most exciting rises to stardom in recent memory. Oladipo broke out immediately last year, averaging 24 points per game while shooting 46% from three in October, and while his numbers did fall slightly as the season progressed, the alpha dog mentality, tremendous defense, and shot creation abilities remained. A runaway Most Improved Player recipient, Oladipo answered all remaining questions with a sensational playoff performance against the Cavaliers, averaging 22.7 points, 8.3 rebounds, 6 assists, and 2.4 steals per game while making 40.4% of his threes in a heartbreaking seven-game defeat. The DC native has now lived up to his high draft pick billing- let's see how much higher he can go.
16. Karl-Anthony Towns- C, Minnesota Timberwolves
In 2015, Karl-Anthony Towns was the first pick in the NBA Draft and was considered as safe a bet to become a star at the next level as any prospect since Anthony Davis. In the three seasons of his career since, Towns has averaged 21.6 points per game and 11.7 rebounds while shooting 54.3% from the floor and 38.7% from three, a stat line unprecedented in NBA history. So, why does he feel like a disappointment so far? It likely has something to do with his defense (and a total no-show against Houston in Round 1). Towns was a superb defender at Kentucky, yet his intensity on that end has wavered since entering the NBA. Several years ago, Minnesota was considered the next great NBA dynasty, but has since lost most of that luster. If Towns can become a consistently dominant defender without losing his superstar-level offense, then the Timberwolves have a chance at real, sustained contention.
15. Paul George- SF, Oklahoma City Thunder
Last season was a tale of two halves for George. For the first three or so months of 2017-18, he looked like a Defensive Player of the Year candidate and the best two-way player in the league, constantly disrupting passing lanes on defense and draining threes on offense. However, after partner-in-crime Andre Roberson was felled in January with a knee injury, George carried a much heavier defensive load and frequently looked tired on offense as a result. However, with the return of Roberson and departure of ball-stopper Carmelo Anthony, PG is now in the perfect situation to maximize his skill set on both ends, the one he presumably and surprisingly signed up for on July 1st. Russell Westbrook is likely as difficult to play with as any superstar in the NBA today, but if anybody can figure it out, it's George. If the two All-Stars develop good chemistry, only the Warriors have a definitively higher ceiling.
14. Damian Lillard- PG, Portland Trail Blazers
Lillard's 2017-18 season and, by extension, Portland's 2017-18 season was characterized by sharp swings in public perception. After a third straight slow start to begin the campaign, the team won 18 of its last 25 games, finishing atop the Northwest Division and grabbing the third seed in a hellish Western Conference. At this point, the adoration was heaped upon both Lillard and Portland, culminating with the point guard's first All-NBA First Team selection. However, that accolade has not aged well, as Lillard's visible frustration and lack of offensive rhythm was one of the main contributing factors to Portland's stunning first-round elimination at the hands of the upstart New Orleans Pelicans. One of the most competitive players in the NBA, Lillard clearly wants to win a title in Portland, but he's also smart, and seems to be slowly realizing the futility of that pursuit. This is a situation to monitor closely.
13. Jimmy Butler- SF, Minnesota Timberwolves
Speaking of situations to monitor closely, anything seems possible with the Wolves, who currently rank second (just below the Washington Wizards) on the Locker Room Anarchy Power Rankings. Butler has openly criticized several of his younger teammates for not wanting to win as much as he does, and while that is generally a fair and admirable critique, Butler is well-known for being a competitive psychopath near the level of legendary figures like Kobe Bryant or Michael Jordan. It clearly works for him, as he quickly rose from the depths of the Bulls bench to perennial All-Star status, and it makes him a perfect fit for coach Tom Thibodeau, whose competitive ethos is similar, but even talented supporting cast members like Towns and Andrew Wiggins may not be like minds in this regard. Can Butler manage his expectations and realize he is the outlier in this situation? Probably not, but let's hope so.
12. Joel Embiid- C, Philadelphia 76ers
Joel Embiid's injury history is well-documented, and despite the fact that he was relatively healthy last season, that injury history is not going away. That being said, Embiid's ability to stay on the court last season was inspiring, and most of the time, he played like the transcendent talent that was promised. Sure, Embiid still gets sloppy with the ball and shoots too many threes- both of which are a function of his supreme confidence in himself. Other than that, he is the closest thing to a perfect basketball talent there is. At 7 feet tall, he can score on most defenders off the dribble, boasts an Olajuwon-esque repertoire of post moves, and is an elite rim protector. Embiid was slightly marginalized by Al Horford in the playoffs, but small-ball will not last forever. Once he irons out the irrational decision-making, he will be truly unstoppable, and the most any opponent will be able to do against him is pray.
11. Kyrie Irving- PG, Boston Celtics
Everybody knows what Kyrie Irving can do on a basketball court by now. He has arguably the best handles in NBA history, can shoot from anywhere on the floor, and plays questionable defense. That said, he remains one of the most fascinating characters in the league, with several storylines surrounding the point guard as the offseason winds down. First, Kyrie has a troubling injury history. With his free agency imminent, will a team want to give him a full max contract with that looming concern? Secondly, Kyrie is likely the Celtics unquestioned top option when next season starts, but what about his four All-Star caliber teammates? Is Tatum able to delegate to Hayward? Can Kyrie manage all of these competing egos and make sure everyone gets a reasonable amount of shots? This may be one of his most difficult seasons yet, and the Boston Media Machine will be in full spin mode no matter how he performs.
10-1: Green-James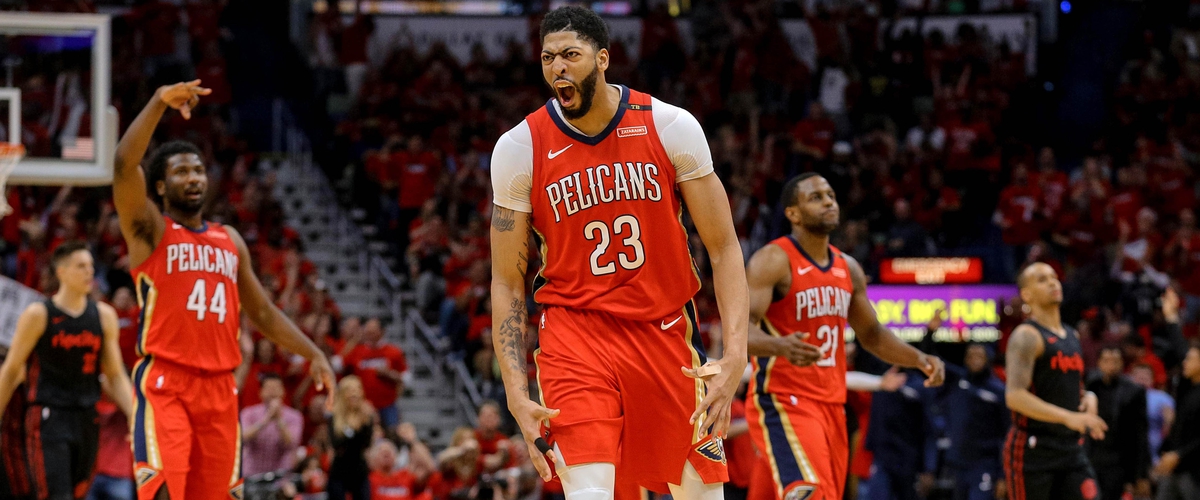 10. Draymond Green- PF, Golden State Warriors
Life on the edge of the Top 10 is risky for the two-time Defensive Player of the Year, and he has done himself no favors to ensure a similarly high placement in future seasons. While Draymond's playoff performance was sterling as usual, he is well on his way to reaching Rajon Rondo-levels of regular season apathy. Sure, part of his subpar 2017-18 campaign can be attributed to a nagging injury that sidelined him several times, but most of the Warrior players and coaches talked openly about being bored with the regular season, so that is also likely a major contributor to Draymond's visible decline. Additionally, while Green was never a sharpshooter like several of his teammates, his shooting percentages declined for the second year in a row, and they weren't great in 2016-17. Draymond is special because of a very specific confluence of factors, but if his situation is altered even slightly, he may decline precipitously.
9. Kawhi Leonard- SF, Toronto Raptors
This is a safe ranking for Kawhi Leonard right now, but it is almost certainly going to be either too high or too low in hindsight. Either Kawhi will return at full strength for Toronto, re-emerging as the pre-eminent two-way player in basketball, or he will not be himself, and if those nine games he played last season are any indication of a partially functioning Kawhi, then he is probably not a top-100 player anymore. For everyone's sake, let's hope it's the former. While Toronto is likely not the favorite in the East due to Boston's rapid ascension, a perimeter defense featuring Kyle Lowry, Danny Green, OG Anunoby and Kawhi is one of the best units in recent memory, and could possibly give both the Warriors and Celtics legitimate trouble in a playoff series. Of course, there is always the possibility that Kawhi in Toronto is a one-year marriage, but in the meantime, let's hope for the best and cue up the popcorn.
8. Chris Paul- PG, Houston Rockets
Chris Paul, like Draymond and Kawhi above him, is in a very tenuous position regarding both his ranking on this list and his standing in the league at-large. He remains a perennial All-Star candidate, one who has shown almost no signs of decline despite being a 33-year-old point guard and having an injury history longer than a CVS receipt. And it's not just that the injuries happen frequently- they happen at ridiculously unhelpful moments. For instance, his hamstring pull in Game 6 against Golden State has become one of the great sliding doors in recent NBA history, possibly depriving CP3 of his best shot at a title. The Rockets re-invested a significant amount of money in him this summer, which seems like a great idea right now, but it is physically improbable that Paul has continued to excel for this long. When he starts to fall off, it will be quick, and the contract will immediately become an albatross.
7. Russell Westbrook- PG, Oklahoma City Thunder
Speaking of point guards who will age poorly, Russell Westbrook! Thankfully, his decline is still likely several years away, and in the meantime, he will remain one of the most singular, entertaining talents in basketball history. After being adored throughout the 2016-17 season for his relentless pursuit of triple-doubles and historic stat lines, the media narrative flipped sharply in 2017-18. He once again averaged a season-long triple double, yet this time, it was treated as detrimental to his team's success. I am not a Westbrook defender- in fact, I have always found him rather annoying and frustrating to watch- but the rapid shift in his public perception was fascinating. With Carmelo Anthony's departure and a healthy Andre Roberson, the Thunder will likely be much improved this year, and when Russ comes back and records 40 triple doubles again, the media narratives will be worth monitoring.
6. Giannis Antetokounmpo- PF, Milwaukee Bucks
If I were ranking my favorite players, Giannis Antetokounmpo would undoubtedly be even higher on this list. That being said, his jumper is still a work in progress, and that is a more glaring weakness than any of the five players ahead of him have. However, Giannis' lack of a consistent jumper should not take away from his unbelievable (in the truest sense of the word) skill set. The fact that he can play point guard with his physical tools is as unfair as anything LeBron can do, and his ability to contort his body into tight spaces and dunk from the free throw line in game settings is unparalleled in NBA history. It is extremely fortunate that he now has a real coach in Mike Budenholzer, who could figure out how to use Giannis in ways we haven't even comprehended yet. If he can do so, everybody in the NBA should be terrified. If Giannis gets any better, nobody else will win another MVP for another five years.
5. James Harden- SG, Houston Rockets
Unfortunately, it appears James Harden has scratched his ceiling, as he has had the same season three years in a row. Harden has become a perfect regular season player, putting up video game numbers and filling up highlight reels (just ask Wesley Johnson). Finally, he was rewarded with an MVP for his continued efforts last year. However, all of this is wiped away by his continual no-shows in high-stakes playoff games. When Houston made its famous Game 6 comeback against the Clippers in 2015, Harden was benched. In Game 6 against the Spurs in 2017, he played like one of the NBA players from Space Jam, and in the Western Conference Finals against Golden State this past year, he only shot 41.5% from the field and an abhorrent 24.4% from three. Harden is the fourth-best shooting guard in NBA history, but Jordan, Kobe, and Wade are all still far ahead of him. If he wants to catch them, he better win a title.
4. Anthony Davis- PF, New Orleans Pelicans
Finally, we've arrived at the NBA's crown jewel-in-waiting. Davis, who is somehow still only 25 years old, is a top-5 NBA player right now. The Brow has fought through myriad small injuries to become the talent that detonated in full force after his partner-in-crime DeMarcus Cousins crumpled to the ground with a ruptured Achilles tendon. Davis averaged 30.2 points and 11.9 rebounds per game in the ensuing games following Cousins' injury, and carried his team to the playoffs, through a four-game sweep of the Portland Trail Blazers, and into a second-round date with the Golden State Warriors. Nobody in the NBA marries Davis' two-way skill with his athleticism, fluidity, and intensity, and there is nobody less exciting for an opponent to see in the open court besides LeBron James. It's unclear how much more Davis can improve, but one thing's clear- in the post-LeBron, post-Warriors era, he will be the face of the NBA.
3. Stephen Curry- PG, Golden State Warriors
This is where making a list of the Top 100 players becomes challenging. On one hand, Stephen Curry is arguably the most valuable player in basketball. He possesses a set of skills so unique (your check is in the mail, Liam Neeson) that he is able to warp the shape and structure of opposing defenses to an unprecedented degree. It is because of Curry, more than any other Warrior, that Golden State was able to achieve success with their Death Lineup and usher in the Small Ball Era we currently live in. On the other hand, because Steph is a point guard, his impact on the defensive side of the ball is only so great. Of course, that is a silly nitpick of Stephen Curry, but when trying to rank all-time greats, it is only possible to achieve separation through tiny advantages. He is a first-ballot Hall of Famer, and will be one of the 20 best players ever when it's all said and done. If you think differently, move out of your mom's basement.
2. Kevin Durant- SF, Golden State Warriors
Even though KD almost repeated his 2017 Finals performance in 2018, not only winning a second consecutive Finals MVP but once again draining a clutch shot in Game 3 from the left wing, the gap between he and LeBron James (spoiler alert, in case you live under a rock) feels slightly wider this offseason. Durant is the same player he has always been. Arguably the most talented scorer in the history of the sport, he can make shots from anywhere on the court against any defender and any defense. He insists that he is perfectly happy with the Warriors, which he likely is- I'm not trying to create drama like Sports Illustrated's Andrew Sharp. However, the 2019 free agency rumor mill is already in full effect, and if Golden State wins a fourth title in five years in June (they will), KD's impending decision will be the contract around which the league is restructured once more.
1. LeBron James- SF, Los Angeles Lakers
Nuff said.
---