Talkin' bout Millennials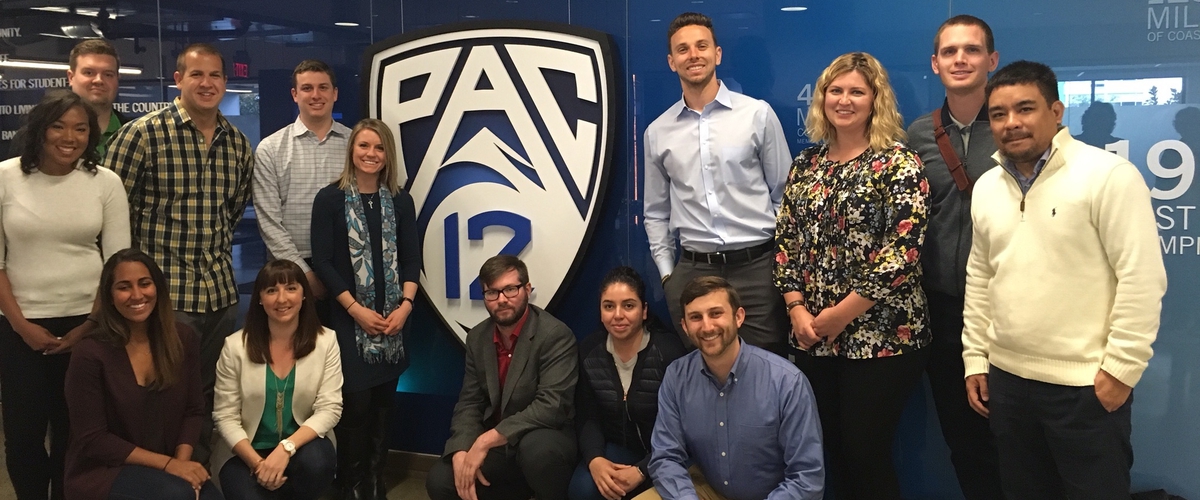 by Aaron Gillette
Millennial. One of the most cringe-worthy words both for people classified by the term and the companies trying to understand them. We've all heard the generalizations that are now clichés: "Millennials have short attention spans." "Millennials are experiencers." "Millennials aren't willing to pay." Before returning from spring break, I had the chance to join my cohort of Millennials in the Warsaw Sports Marketing Center on a week-long experiential learning trip to San Francisco. Over the course of a week, we learned from innovative sports teams, brands and tech companies that are getting millennials to pay for content and engage with their brands. Here are some of the quotes we heard on how these companies are cracking the Millennial code.
One manager summarized Millennials succinctly, saying "if you're asking how to get millennials to come to you, you've already lost them." Rather, the key is to "go where they are." We spoke to players from all sides of the ever-growing OTT (over the top) streaming space: teams like the San Jose Sharks, networks such as PAC-12 Networks, even streaming providers such as Facebook and Twitch. They all agreed on why OTT providers are succeeding in the trend away from traditional television and cable companies. Instead of trying to bring millennials into expensive cable packages, OTT providers are recognizing the places and devices millennials are occupying, and offering reasonable price points that deliver specific content.
Once these companies identified a specific realm to occupy, they found ways to be "appropriately disruptive." I found this quote refreshing; so many companies and products get caught up in innovation as a means of creating "the next big thing." Millennials, like all consumers, are not always looking for something ground-breaking, just for something they enjoy. But the companies that are using innovation best are ones that are using technology to enhance experiences, not overhaul them. To me, this quote also answers the issue of "short attention spans" of Millennials. I have always found it fascinating that companies believe a generation that coined the term "binge-watching" couldn't possibly focus on a video if it's longer than 15 seconds. The bigger issue is that content is more accessible than ever, and there are more providers than ever. Most companies we visited told us that their most successful videos have been their longer-form content; they just needed to find creative ways to break through the clutter in order to deliver that content.
Towards the end of our trip, I fell into the trap I just described, and asked one executive to describe the efforts the company is taking to and make its product mainstream. The answer I got was perfect: "It's not a bad thing to be niche. The key is to build a business model that meets your niche." I thought this was a brilliant way to describe how teams, brands, leagues and products should not be looking to compare their products to competitors. Rather, they should be looking for the best way to understand their target market and create experiences that match those goals. Many organizations are doing just this; when we toured the new San Jose Quakes 18,000 seat venue, we were informed that they've sold out every game for the more intimate experiences of their product.
More than anything, the millennial issue is an internal issue related to a core business concept: understanding your product, your target demographic and how to deliver your product to them. The business landscape is certainly changing with an overload of content and technological advances, but as we saw in San Francisco, simple tactics can lead to success.
Aaron Gillette is a 1st year MBA student in the University of Oregon's Warsaw Sport Marketing Center with a passion for fan experience. Aaron grew up in Baltimore, MD and earned his BA and played college baseball at Franklin & Marshall College. Aaron hopes to work for a team or league after graduation with the hopes of combining fan experience with business intelligence.