Magic Johnson Resigns! What is next for the Los Angeles Lakers?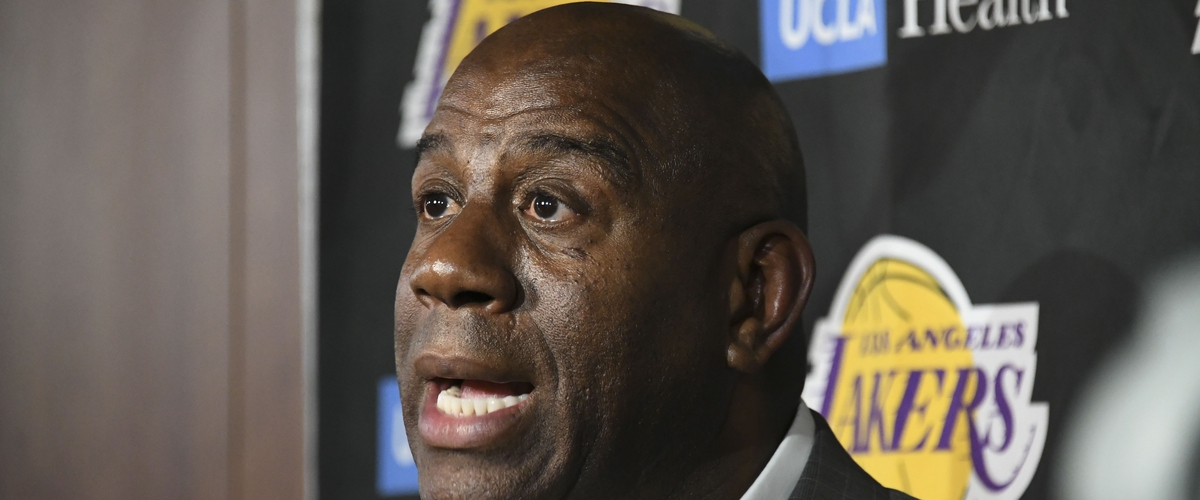 Magic Johnson, the now former President of Basketball Operations with the Los Angeles Lakers has suddenly decided to resign in a press conference done yesterday evening before the Lakers final game of the season.
As stories have leaked out, apparently Jeanie Buss and Rob Pelinka had no idea about Magic Johnson's sudden change of heart. Just recently, Jeanie, Magic, and co. had discussions about the future and no signs were pointed towards Magic's departure from the team. Magic Johnson was an amazing player back in the 1980's with showtime. Nonetheless, as history has shown us, one cannot expect success on the court can be the same as off the court. Magic did not have the same drive and passion for this job as being the PG of those showtime Lakers. Questionable moves have been made during his tenure with the Lakers. For example, trading away D'Angelo Russell and letting go Brook Lopez are some moves that come to mind.
So now what?
The Lakers have finished 1oth in the Western Conference with a record of 37 wins and 45 losses. A far cry from the predictions and aspirations the franchise had back in July of 2018 when they signed NBA superstar LeBron James. Does this affect the Lakers future? One would think so, but ideally this is the best way for the Lakers to continue and rebuild towards the playoffs.
Now they have a clean slate to bring in basketball minds experienced in the front office side of an organization. More analytical personnel can help elevate this team to a better future. Too many times the fans have witnessed moves such as trading Ivica Zubac, the trade rumors with the Pelicans, and the offseason signings have altered the trajectory for the Lakers. Injuries played a factor in this year's team missing the playoffs yes, but no excuse can be made no longer. Honestly, addition by subtraction is the best possible scenario we can envision for the Lakers here.
With that being said, David Griffin is the ideal candidate to take over for Magic. He has experience with LeBron and is able to help Rob Pelinka move forward in this process. Or just anyone besides Magic Johnson is an upgrade. Lakers need to look outside the organization and not go with any person tied with the Lakers. Outside perspective is much needed. One can only guess where the Lakers go from here, but Magic Johnson surely will not be the future path they will take.