(VIDEO): Jaguars Fan Kicks Bears Fan In Head Repeatedly After Game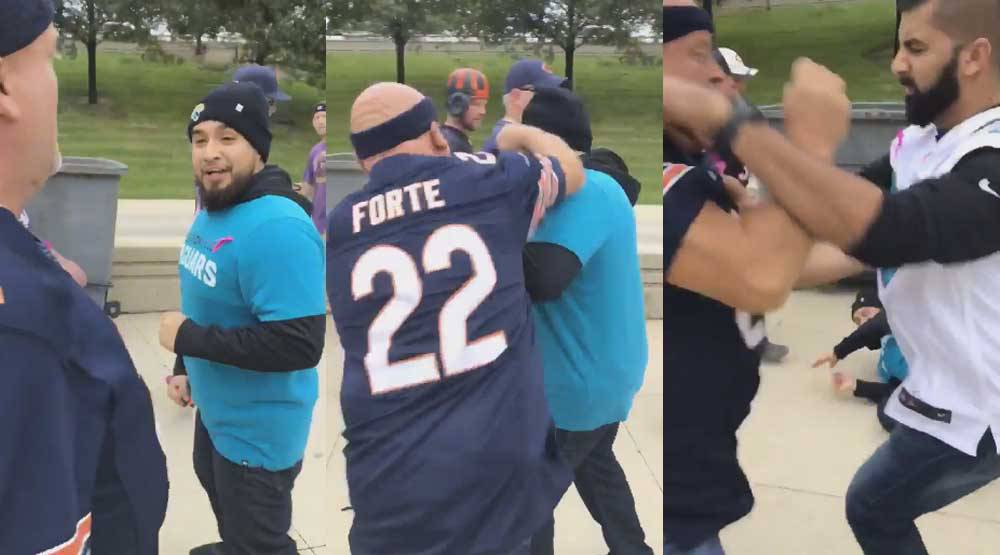 Sunday wasn't the best day for the Chicago Bears and their fans. 
After watching the team lose a game they should have won, this Bears fan had enough. He decided to start talking S#$% to a Jaguars. its safe to say it didn't end well. 
The Bears fan was clearly going too far and things got out of hand quickly. Again, Sunday was a rough day for Bears fans all around. Can't wait until we play the Packers on Thursday. 
HA HA HA. 
Like us on Facebook: https://www.facebook.com/windycitytribune/
Follow us on Twitter: https://twitter.com/THEWC_Tribune
---