Jay Cutler Suffered A Shoulder Injury On Sunday, Could Be Out For Season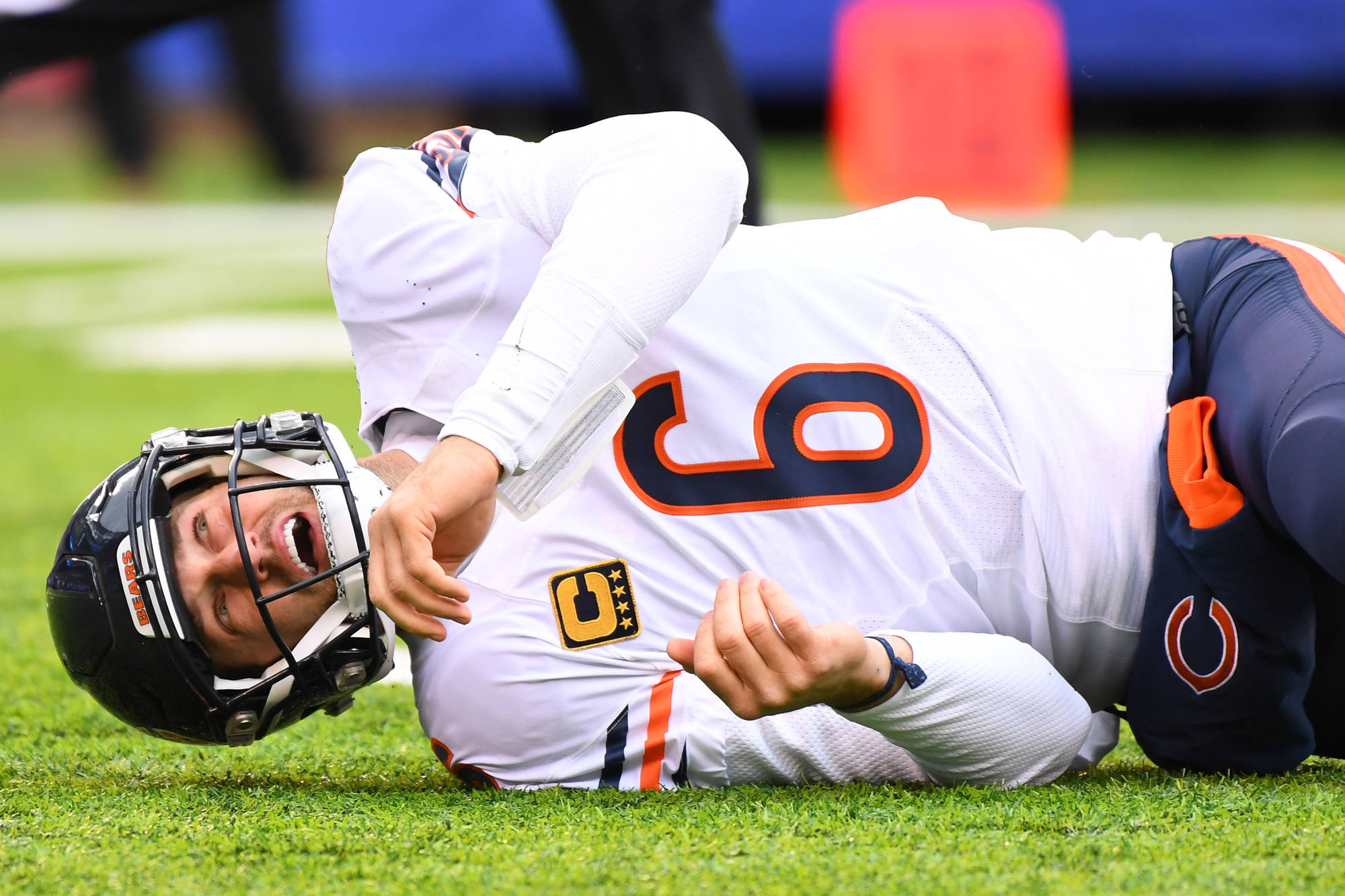 Robert Deutsch-USA TODAY Sports
MY GOD.
With everything that has transpired, you have to wonder if the 2016 season may be the worst in Chicago Bears history. Linebacker Jerrell Freeman was suspended four games earlier today for violating the NFL's performance-enhancing drug policy.
Now this:
Multiple sources told the Tribune that Cutler suffered a shoulder injury in Sunday's 22-16 loss to the New York Giants at MetLife Stadium. Cutler was able to finish the game and was intercepted by safety Landon Collins on the final offensive play but the Bears were working to learn more about his injury on a hectic Monday at Halas Hall.
There was bad news already after leading tackler Jerrell Freeman was suspended for four games for violating the NFL's policy on performance-enhancing drugs was a shot to the franchise that lost No. 1 wide receiver Alshon Jeffery to a PED suspension last week.

Now, Cutler is injured for the second time this season and could be the third quarterback to suffer a season-ending injury. Cutler has been a quick healer with other injuries throughout his eight seasons with the franchise but missed five games earlier this season with a right thumb injury when the coaching staff seemed determined to roll with Brian Hoyer before he suffered a broken left arm. Connor Shaw suffered a broken leg in the third preseason game.
Unbelievable.
There's a very good chance that Matt Barkley will be the Bears starting quarterback on Sunday. Who would have thought in August that the season would come down to this?
Cutler could have very well played his last game as a Chicago Bear. It's likely that both sides will mutually agree to pat ways in the offseason.
I know a lot of Bears fans hate Cutler, but he's not the reason this franchise is in the gutter. Cutler has never had the right pieces around him to be given a fair chance with the Bears. Some team will take a chance on him in the offseason if he becomes available.
Anway, this has to be the worst season in Bears history right? I thought we hit rock bottom during the Trestman era. I was dead wrong.
On the positive side, no way next year can be worse right?
Like us on Facebook: https://www.facebook.com/windycitytribune/
Follow us on Twitter: https://twitter.com/THEWC_Tribune
---