People Forget How Special And Impressive The 2005 White Sox Playoff Run Was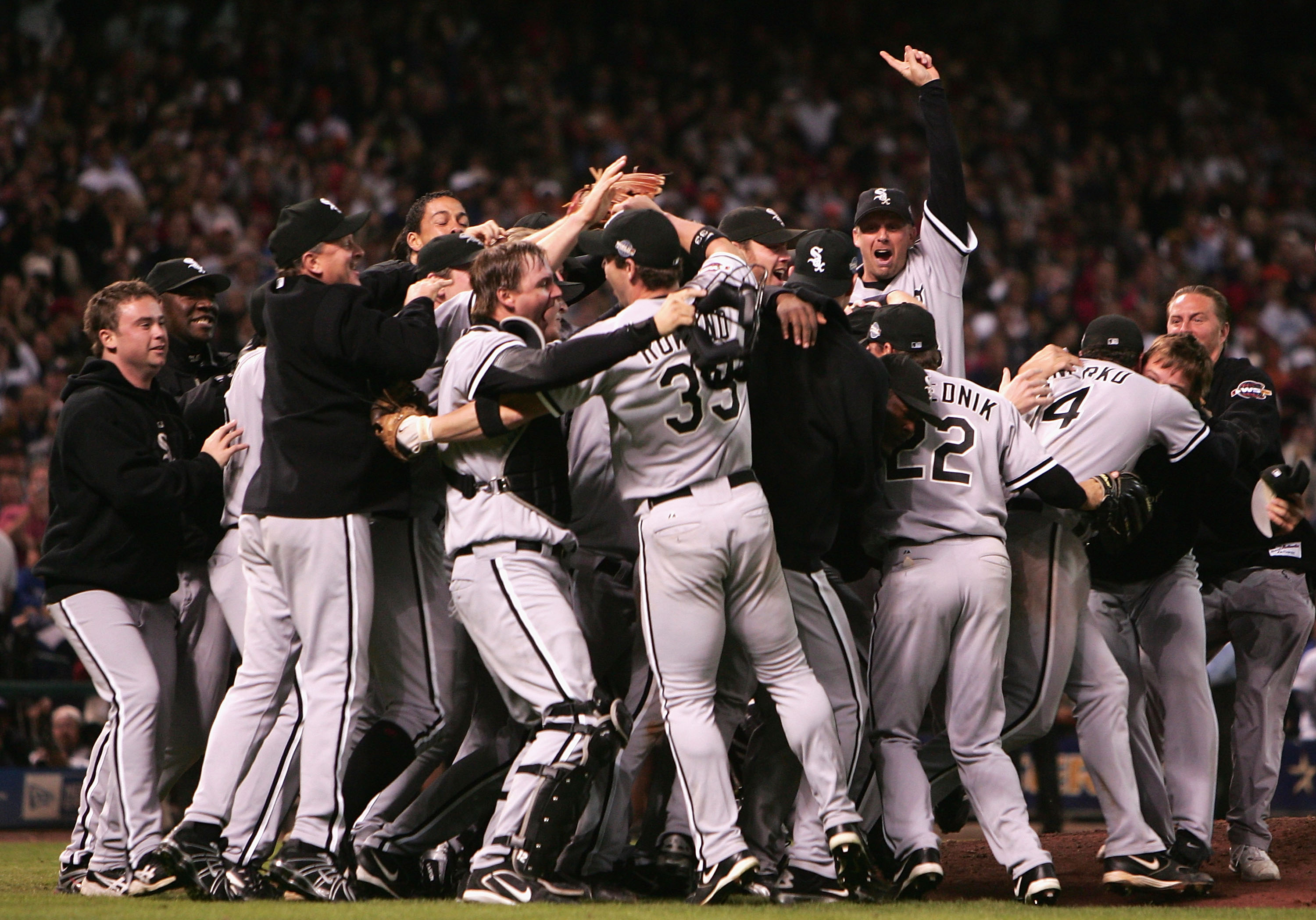 Chicago is lucky right now. They have a baseball team that seems to be on a very special run. 
The 2016 Chicago Cubs may be destined for the World Series and they are doing things no other team as ever done. Like scoring four runs in the top of the ninth inning to win a clinching game in the NLDS. So far, the Cubs playoff run has been very special. Another Chicago baseball team also had a special run that people forget about. 
The 2005 Chicago White Sox put together one of the most dominating runs in postseason history. I don't want to be "that guy," but as a White Sox fan, I want people to know just how dominant that team was. 
Let's start with the pitching. 
By now, most people should understand that pitching wins championships. During the 2005 postseason, White Sox pitching was almost perfect. 
ALDS - 27.0 IP, 3.00 ERA, 1.22 WHIP, 14 Ks, 8 BB, 24 Hits. 3-0
The most memorable performance from the ALDS pitching wise has to do with Orlando 'El Duque' Hernandez. In game three, El Duque came with the bases loaded and nobody out with the White Sox up one. He got two hitters to pop out and struck out Johnny Damon to end the inning. The White Sox went on to win the game and the series.
ALCS - 45.0 IP, 2.20 ERA, .689 WHIP, 22 Ks, 4 BB, 27 Hits. 4-1
The White Sox lost only one game in the 2005 playoffs. It was 2-1 loss game one of the ALCS to then Angels of Anaheim. In five games, White Sox pitching gave up four walks. Oh yea, they also had four straight complete game wins in a row by Mark Buehrle, Jon Garland, Freddy Garcia, and Jose Contreras. That may never happen again. 
WS - 41.0 IP, 2.63 ERA, 1.12 WHIP, 36 Ks, 17 BB, 29 Hits. 4-0
There were a ton of memorable moments by White Sox pitching in the World Series.
How about Neal Cotts and Bobby Jenks in game one? 
Game 1 - With the White Sox clinging to a one-run lead and after a Willy Taveras lead-off double, Neil Cotts replaces Contreras. After a single to Berkman, putting men on the corners with no outs, Cotts strikes out Morgan Ensberg and Mike Lamb. Bobby Jenks is called in and after Chris Burke steals second, putting men on second and third, Jenks strikes out Jeff Bagwell to end the inning.
How about Mark Buehrle becoming one of the few pitchers to win and save a game in the same World Series. 
Now, lets take a look at the position players. 
Notable Player Performances 
-Jermain Dye World Series Performance
In the World Series Dye batted .438 with one home run, three RBI and an OBP of .526 on his way to the MVP award of the World Series.
-Paul Konerko Entire Postseason 
In the ALDS, Konerko hit two home runs to go along with four RBIs. In the ALCS, he won MVP and hit 286 with two home runs and seven RBI. Konerko hit just one home run in the World Series, but it was a big one. 
-Scott Podsednik 
Scotty Pods had zero home runs during the regular season, but a big two during the playoffs. 
-A.J. Pierzynski game two ALCS 
The White Sox were on the verge of going down 0-2 in the ALCS, until A.J. Pierzynski played some "Ozzie ball."
That brings me to our next guy:
-Joe Crede aka Mr. Clutch 
Crede had four home runs between the ALCS and World Series. After Pierzynski's smart play, he finished off the Angels in game two. He also played some lights out defense in the World Series. 
-Honorable Mentions:
Love me some Tadahito Iguchi.
How about Geoff Blum's homer in the 14th inning of World Series game three. 
Juan Uribe going into the stands. 
Say what you want, but the 2005 White Sox were dominant, special, and a little lucky in the postseason and people tend to forget that. This isn't meant to takeaway from the Cubs and their fans. They should enjoy their run, but don't forget: "It don't mean a thing without the ring."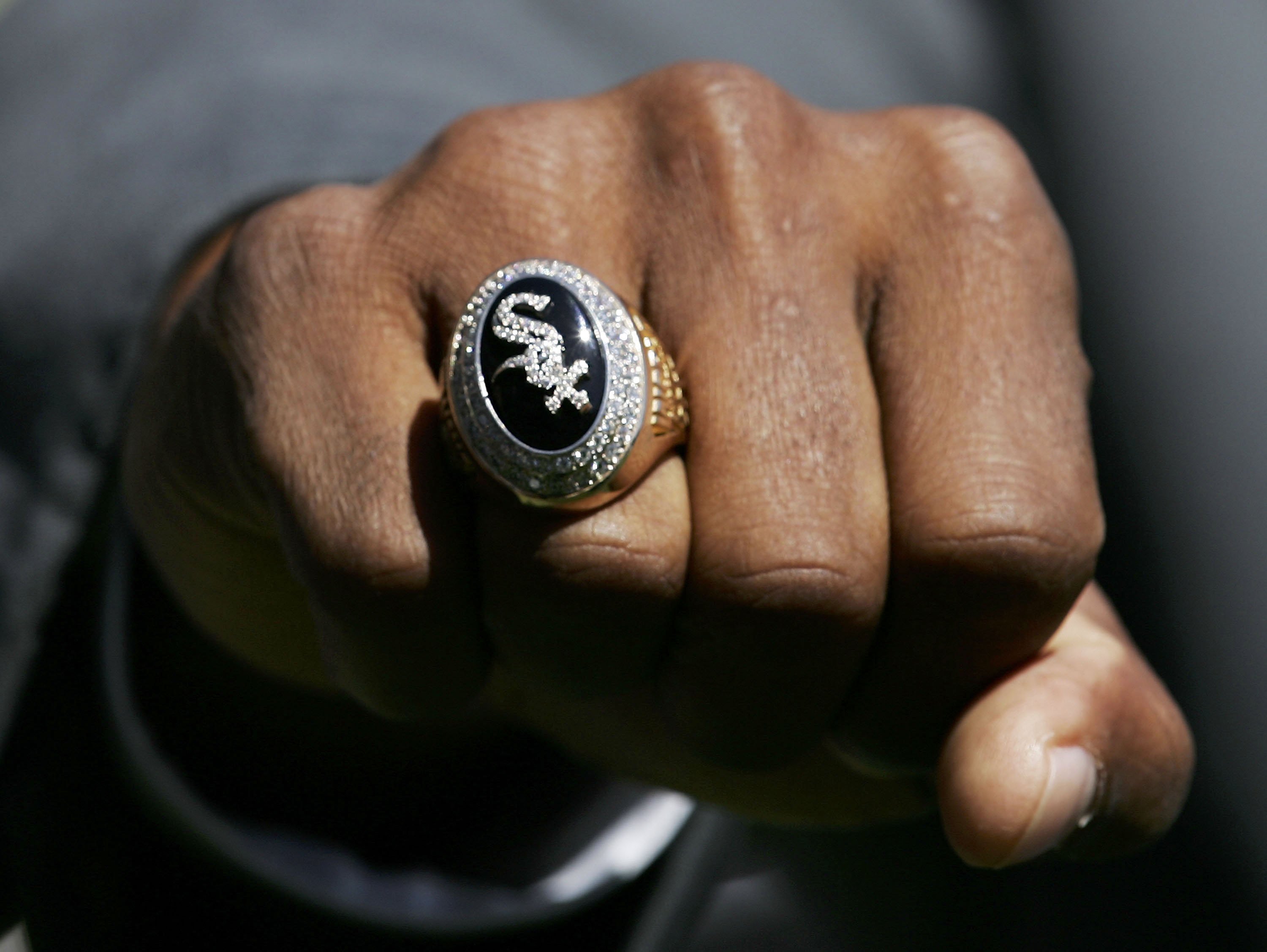 Like us on Facebook: https://www.facebook.com/windycitytribune/
Follow us on Twitter: https://twitter.com/THEWC_Tribune
---