Conference Championship Week
MAC CHAMPIONSHIP AT FORD FIELD 4PM PT/ 7PM ET [ESPN2 ON FRIDAY]
NORTHERN ILLINOIS (7-5 OVERALL; 6-2 MAC) VS BUFFALO (10-2 OVERALL; 7-1 MAC)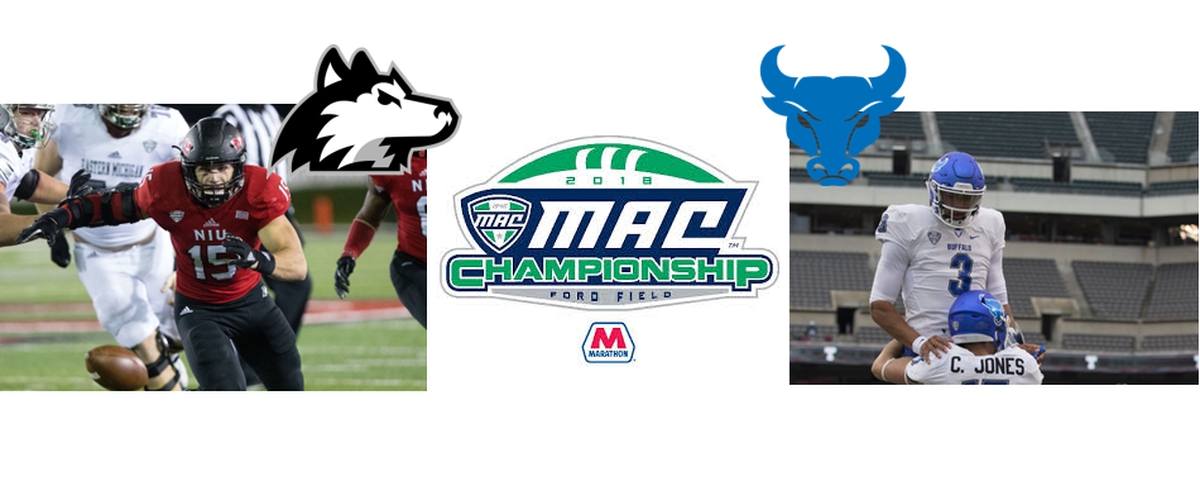 Buffalo hasn't won against Northern Illinois since their first ever meeting in five decades. Northern Illinois won the last 11 of those 12 meetings. Northern Illinois's defense challenges Buffalo's offense, and their success is in that area is resilient led by All-MAC defensive end Sutton Smith. They're tops in most defensive categories and that should give Buffalo's offense some problems. Buffalo has most of their roster intact going into this matchup. They're favored to defeat Northern Illinois, but they tend to struggle against good defensive teams. Losing to Army and Ohio that plays good defense was the example. Northern Illinois' defense will be the Bulls only obstacle of getting their second win in five decades along with winning their second conference championship in two appearances.
PAC-12 CHAMPIONSHIP AT LEVI'S STADIUM 5PM PT/ 8PM ET [FOX ON FRIDAY]
UTAH (9-3 OVERALL; 6-3 PAC-12) VS WASHINGTON (9-3 OVERALL; 7-2 PAC-12)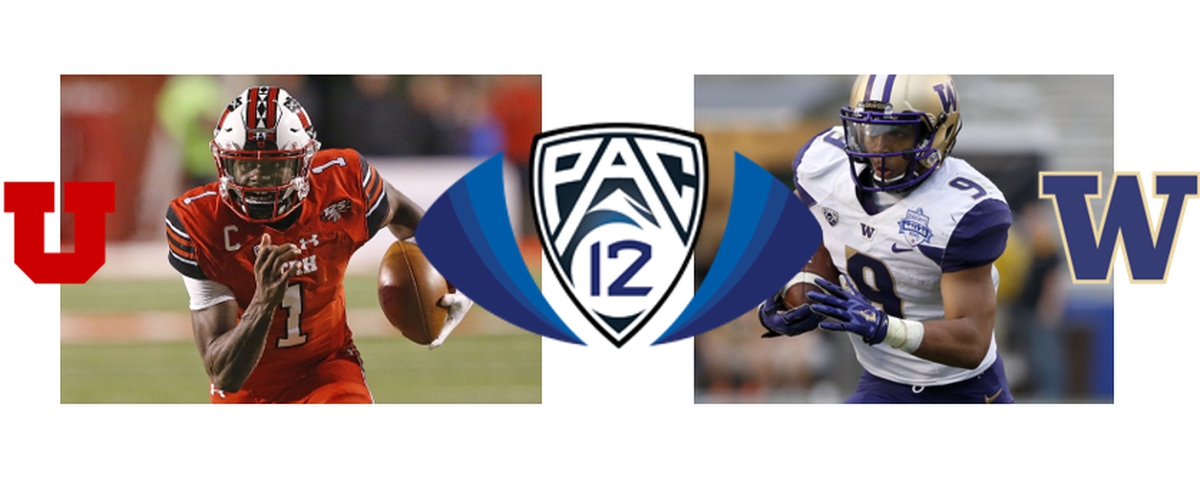 Rematch from the earlier matchup. Washington won 21-7 and the last three matchups. They return to the conference championship since 2016. Utah makes their first appearance since joining the Pac-12 after winning their first division title as a Pac-12 program. This game is likely low-scoring because both teams have good defenses. Utah plays physical while Washington plays more finesse. Utah's pass and Washington's run are keys to their success for this game. Utah's win could be their biggest accomplishment since joining the Pac-12.
BIG 12 CHAMPIONSHIP AT AT&T STADIUM 9AM PT/ 12PM ET [ABC]
TEXAS (9-3 OVERALL; 7-2 BIG 12) VS OKLAHOMA (11-1 OVERALL; 8-1 BIG 12)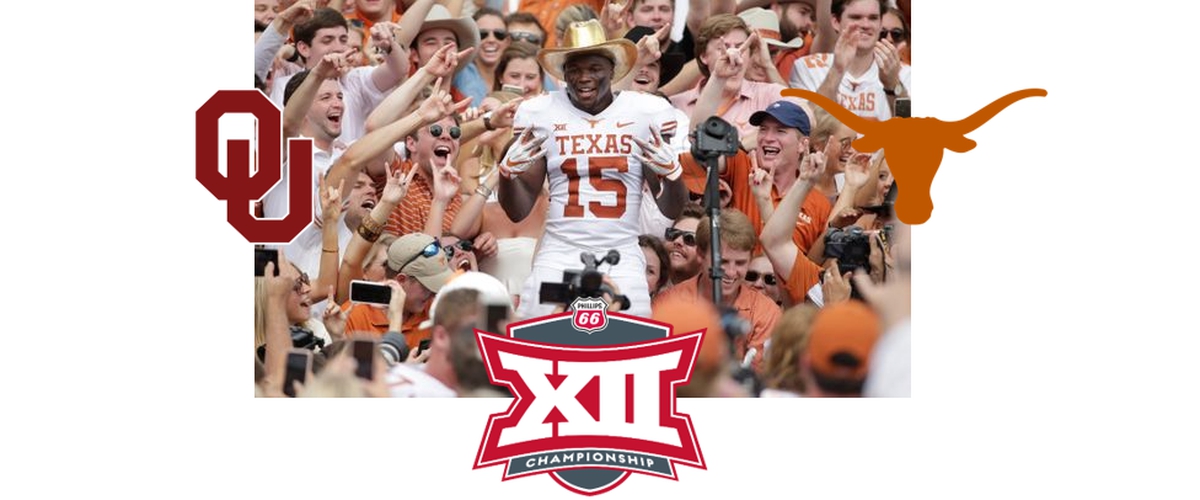 Nothing like cooking ribs and kicking back to watch one of the two biggest games of Saturday. I still cringe over Texas taking the golden hat, but Oklahoma still has a shot at taking the conference championship trophy. This matchup is self-explanatory but expect plenty of points to be on the board. I doubt this will have a similar result since Oklahoma learned from that loss about two months ago. The key comes down to Kyler Murray and Sam Ehlinger being the impact of the offense. But the real challenge is Oklahoma's defense making ENOUGH stops again and Texas participating in the fourth quarter.
SUN BELT CHAMPIONSHIP 9AM PT/ 12PM ET [ESPN]
APPALACHIAN STATE (9-2 OVERALL; 7-1 SUN BELT) AT LOUISIANA (7-5 OVERALL; 5-3 SUN BELT)
This is the first annual Sun Belt conference championship game and a rematch from earlier this season. Appalachian State outplayed Troy while Louisiana survived the 1-3 start and won their last three games, including against UL Monroe to steal theirs and Arkansas State's opportunity. Both teams worked in new quarterbacks, but Louisiana has two quarterbacks that have seen the field plenty of times. Appalachian State is expected to win because Louisiana is 0-6 all-time against them, and Louisiana is also dealing with the Sun Belt's best defense again. I don't think Louisiana running back Trey Ragas can do everything for this offense.
C-USA CHAMPIONSHIP 10:30AM PT/ 1:30PM ET [CBS SPORTS NETWORK]
MID TENNESSEE (8-4 OVERALL; 7-1 C-USA) AT UAB (9-3 OVERALL; 7-1 C-USA)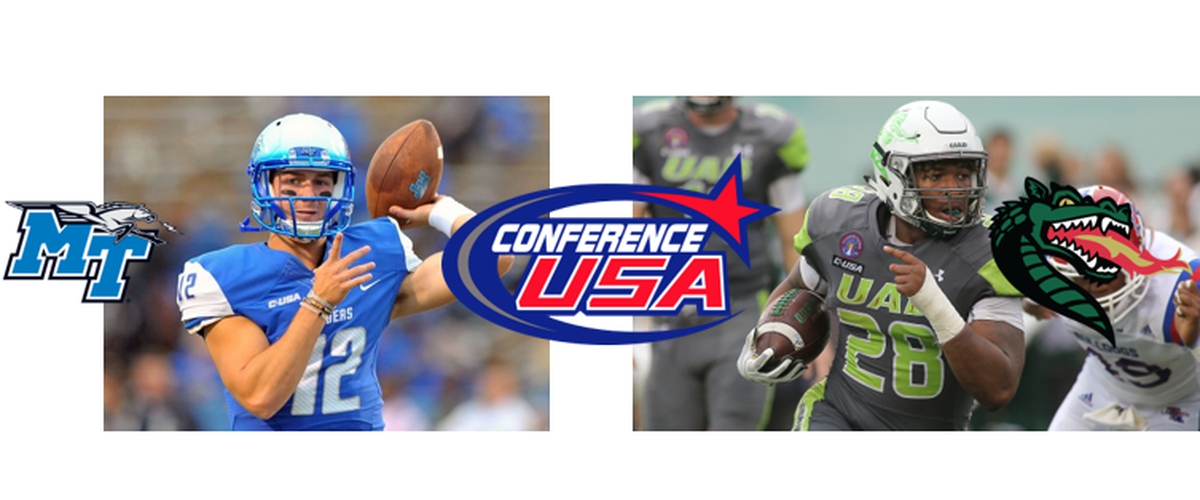 UAB and Mid Tennessee make their first C-USA conference championship in their program history. This will also be the rematch from exactly last week. Mid Tenn's offense and UAB's defense will again play a major role in this game. Mid Tenn quarterback Brent Stockstill looks to get the Blue Raiders their first title in his last season of his career. UAB will look for their first title and first ever 10-win season, especially after returning from their 2-year hiatus.
AAC CHAMPIONSHIP 12:30PM PT/ 3:30PM ET [ABC]
MEMPHIS (8-4 OVERALL; 5-3 AAC) AT UCF (11-0 OVERALL; 8-0 AAC)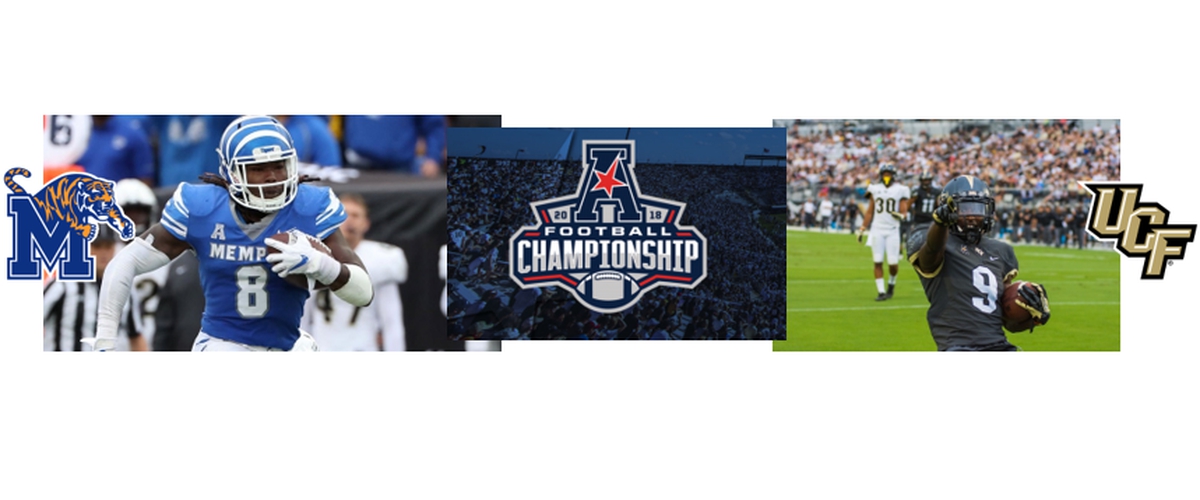 This is a rematch from about 2 months ago. Memphis was the only team that was a quarter away from upsetting UCF. It should be another high-scoring game but can UCF do this without McKenzie Milton? They have the skills players and the offensive line to move the ball, but who is quarterback Darriel Mack Jr.? Memphis has plenty of offense and defense to keep up with the Knights, but can they go all four quarters with them this time. UCF looks for their second straight conference title at home and a New Year's Six Bowl berth, while Memphis tries for the third time to end the Knights' two-year undefeated run.
SEC CHAMPIONSHIP AT MERCEDEZ-BENZ STADIUM 1PM PT/ 4PM ET [CBS]
GEORGIA (11-1 OVERALL; 7-1 SEC) VS #1 ALABAMA (12-0 OVERALL; 8-0 SEC)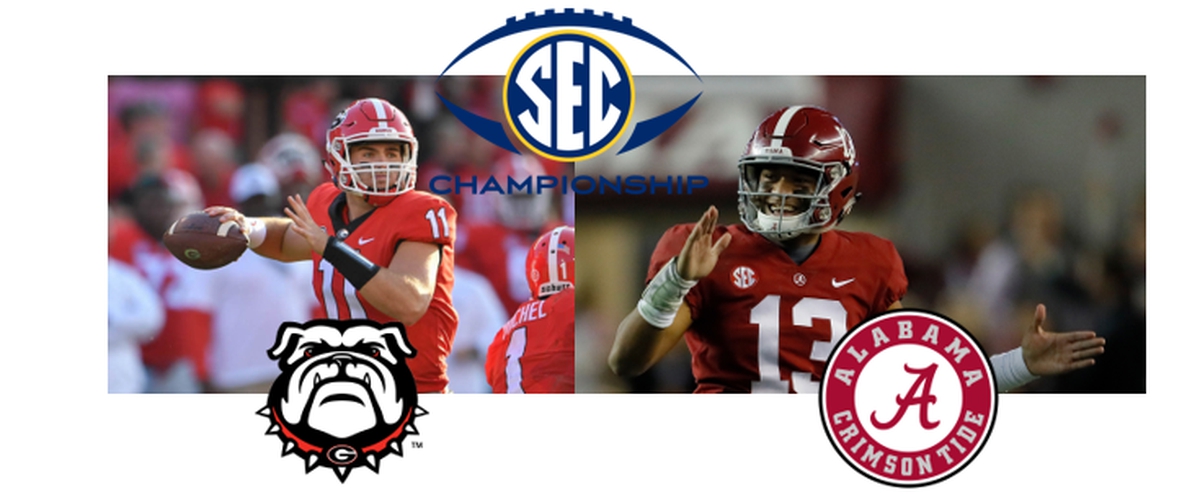 Alabama won the last four matchups dating back to 2008. Georgia is technically home, but they're not even safe there because they lost the last four in Georgia (2 at Athens and 2 at Atlanta). This is the biggest game for both teams on two occasions. One is 99% in while the other is trying to get in. Alabama at times struggled in the first half since November started, but they dominated in the second half, especially in the last two weeks. They outscored their opponents 155-38 in November. Georgia survived their first two weeks of November over Kentucky and Auburn. They have the run game figured out and hopefully it's the difference against the Tide's defense. It's a priority so Jake Fromm can attack their coverage. Can Georgia's new defense slow down Alabama's offense? More importantly, can Georgia score enough points to possibly upset them? Or is this game just smoke and mirrors giving what Alabama did this season?
MWC CHAMPIONSHIP 4:45PM PT/ 7:45PM ET [ABC]
FRESNO STATE (10-2 OVERALL; 7-1 MWC) AT BOISE STATE (10-2 OVERALL; 7-1 MWC)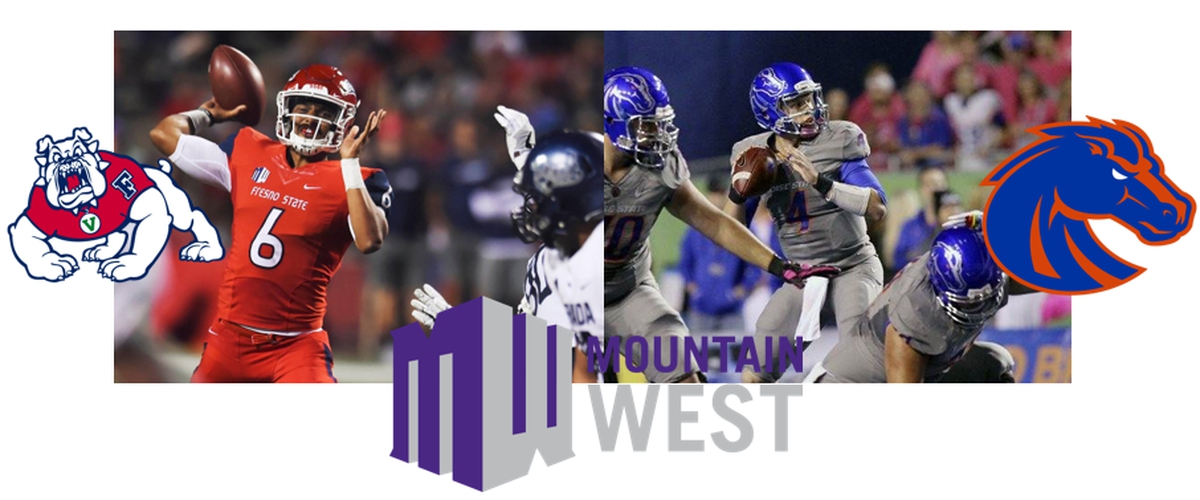 Fresno State and Boise State play each other for the fourth time in two seasons. This is a rematch from about a month ago. Fresno State has failed to play the entire four quarters and allowed 14 points in the fourth quarter that resulted in a touchdown loss. Fresno State head coach Jeff Tedford hopefully solved the issues that plagued Fresno State's past failures in the last two matchups. The main issue is that Fresno State was unable to win the last two championships on the blue turf against Boise State. Will the third time be the charm?
BIG TEN CHAMPIONSHIP AT LUCAS OIL STADIUM 5PM PT/ 8PM ET [FOX]
NORTHWESTERN (8-4 OVERALL; 8-1 BIG TEN) VS OHIO STATE (11-1 OVERALL; 8-1 BIG TEN)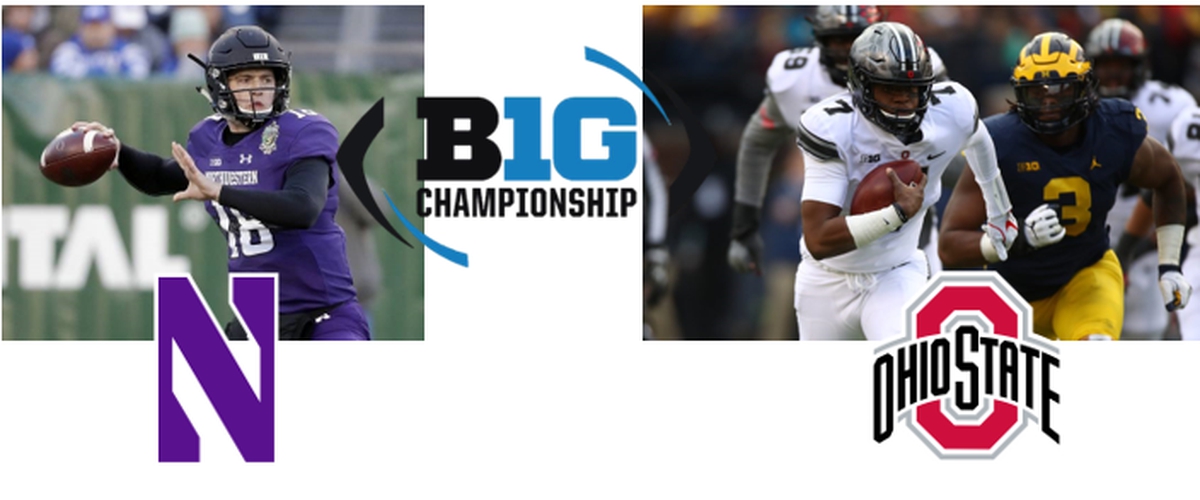 Northwestern makes their first appearance in the conference championship game, but they haven't won against Ohio State in 14 years. This season is where they managed to keep games close, even against good teams. They even went 8-1 in Big Ten play with big wins over Michigan State, Wisconsin, and Iowa and are the only Big Ten team to go undefeated on the road. Their win point difference and loss point difference are 14, which is a big reason why they don't let opponents escape that easily. Ohio State returns to the conference championship with hopes of making the playoffs. They were inconsistent for most of the season until they crushed Michigan. They hope to continue their success as they're 2-0 in the conference championship of the playoff era. Are we going to see the Ohio State team that crushed Michigan or an Ohio State team that escaped Maryland?
ACC CHAMPIONSHIP AT BANK OF AMERICA STADIUM 5PM PT/ 8PM ET [ABC]
PITTSBURGH (7-5 OVERALL; 6-2 ACC) VS #2 CLEMSON (12-0 OVERALL; 8-0 ACC)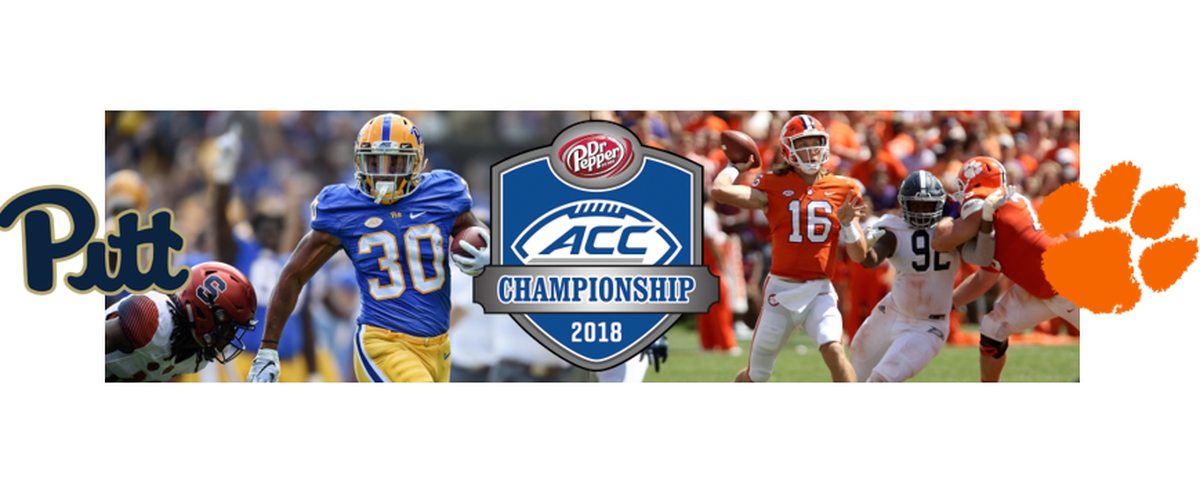 Pittsburgh makes their first ACC conference championship appearance. Their last conference championship appearance was in 2010 in the former Big East conference. Clemson is heavily favored to win but they're unusually 0-2 against Pittsburgh. Clemson has talent on both sides to get their first win in this meeting. There's not much I know about Pittsburgh, but they're a resilient team that relies on their defense, quarterback Kenny Pickett and running back Qadree Ollison. Last season, they upset #2 Miami (FL) and have done it in the past before that game too. Upsetting Clemson is farfetched and very less of a guarantee, but Pittsburgh nearly upset playoff bound Notre Dame. Anything is possible when Pittsburgh has a lot of heart and plenty of fight.
TOTAL UNDERRATED TEAM RESULTS AFTER THE REGULAR SEASON: 153-98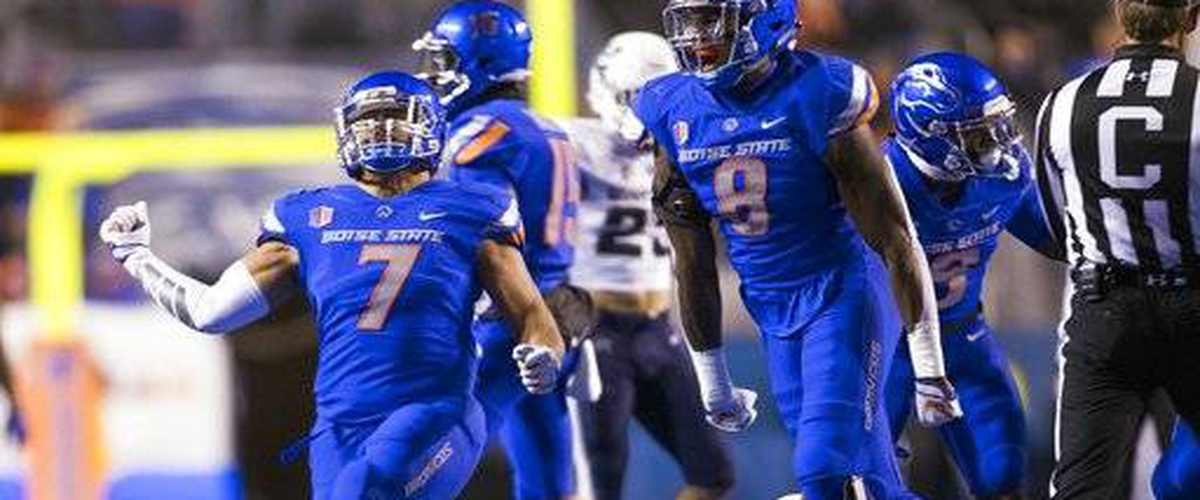 ACC – 1-1
AAC- 2-0
BIG 12 – 1-1
BIG TEN – 2-0
C-USA – 0-2
MAC – 1-1
MWC – 2-0
PAC-12 – 1-1
SEC – 1-1
SUN BELT – 1-1
GOOD WIN: TULANE, SYRACUSE, UNLV, BOISE STATE
BAD LOSS: DUKE, UAB, ARIZONA