Games To Watch: Week 11 - CFP 2
5) #2 CLEMSON (9-0 OVERALL; 6-0 ACC) AT #17 BOSTON COLLEGE (7-2 OVERALL; 4-1 ACC) – 5PM PT/ 8PM ET [ABC]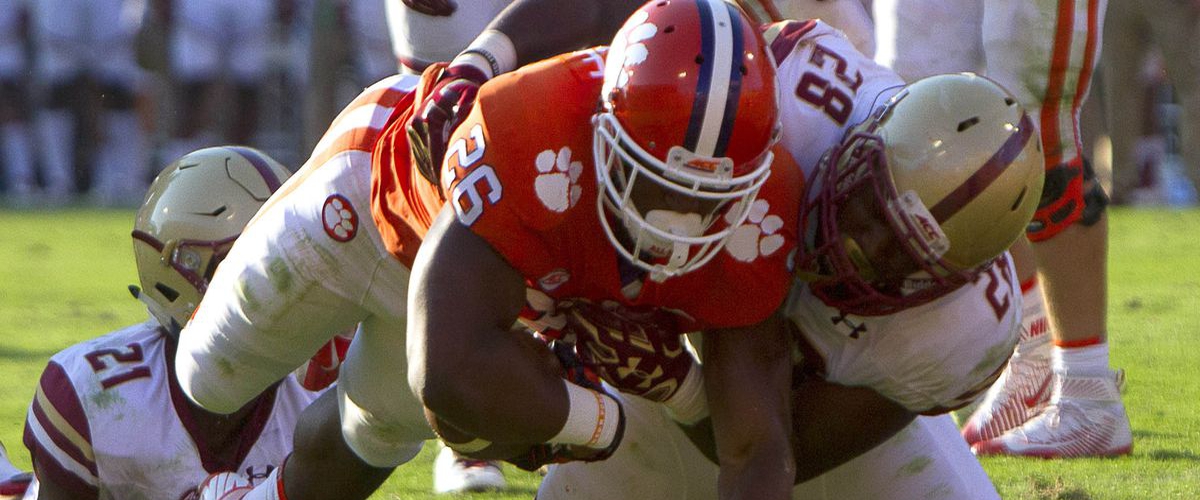 This is Clemson's final and maybe tough road game of the season. After Clemson survived Syracuse, their defense haven't allowed more than 17 points in a game and averaged 9 points allowed per game. No need for any intros about Clemson's defense because they are who we all thought they were. The offense has enough depth to make a run as long as the offensive line holds up.
There's plenty of questions about Boston College, but I have no one answer for it. Sometimes prime time games are good for underrated teams, and sometimes they're just a waste of time. But I'll give these Eagles a chance. They have a solid run game, good defense, and probably a decent quarterback, but can they endure Clemson's defensive front? The key would be their offensive line holding strong to help quarterback Anthony Brown take shots down field.
Early in the season, one of the ESPN announcers said that Boston College has a manageable schedule to make a big run in the ACC. I only expected them to battle NC State for the fourth spot. Lo and behold, they're only loss came from NC State, BUT they're in position to take control of the ACC for the first time in a decade. Everyone is betting on Clemson to run over Boston College, but if Boston College's offense can avoid any slip ups, this game could be closer.
4) #23 FRESNO STATE (8-1 OVERALL; 5-0 MWC) AT BOISE STATE (7-2 OVERALL; 4-1 MWC) – 7:15PM PT/ 10:15PM ET [ESPN 2 FRIDAY]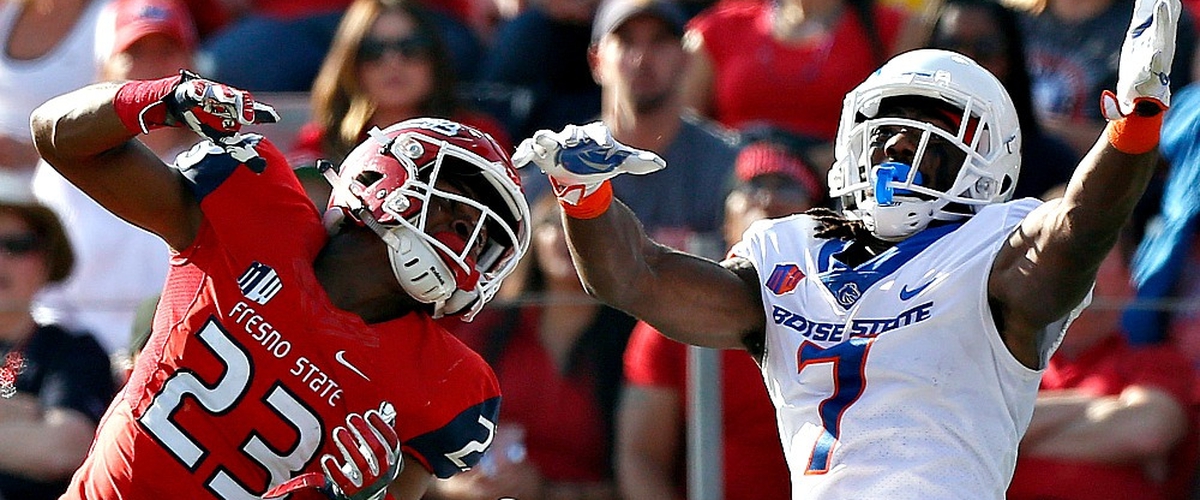 This is the third meeting in two seasons. Fresno State's defense are better than last year's despite losing their front four from that year. They've allowed over 20 points only three times this season. While they rival San Diego State in total defense, their passing defense and scoring defense are strong and are around the Top 15 nationally.
Boise State has one of the better scoring, passing, and total offenses in the Mountain West and are around the Top 25 nationally. They've ran up the score in most of their games except three. In those three games, they scored 21 points or less and lost two of them. Boise State has plenty of receivers to throw to, but they're up against Fresno State's strong coverage and they already intercepted teams 15 times this season. Their chance at success comes from their running back Alexander Mattison. Without linebacker Riley Whimpey on defense, the defense could take a hit unless someone else can step in to lead.
This one of Boise State's toughest games in the Mountain West. Fresno State is currently 13-2 in the Mountain West since Jeff Tedford became head coach, but they're 0-9 at Boise all-time. A Broncos loss likely puts them out of the Mountain division title unless they get some help. Fresno State must win to have an opportunity to win the division for the second straight year.
3) #8 WASHINGTON STATE (8-1 OVERALL; 5-1 PAC-12) AT COLORADO (5-4 OVERALL; 2-4 PAC-12) – 12:30PM PT/ 3:30PM ET [ESPN]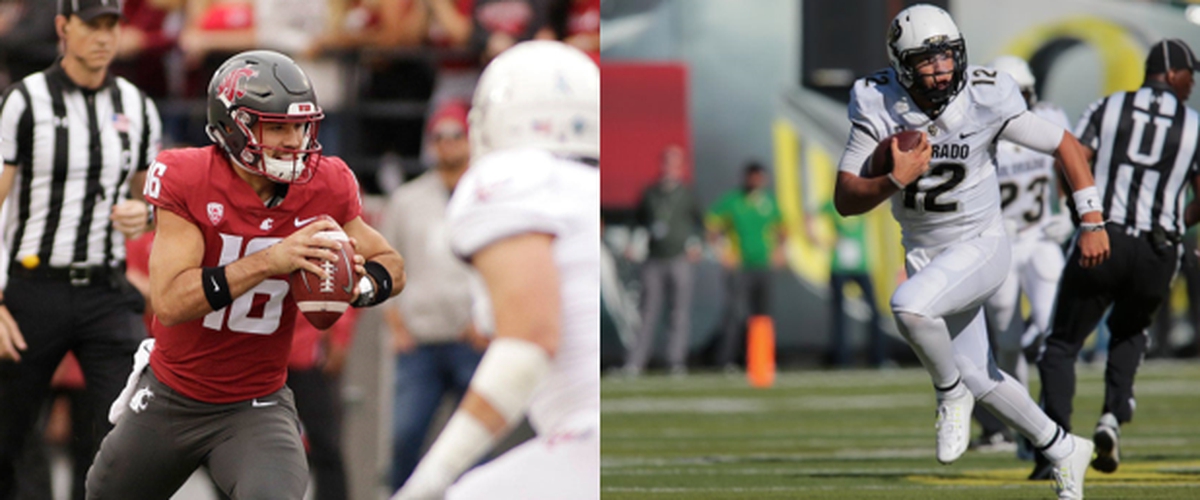 Washington State had some close games since hitting the conference schedule. Their point differential average in the Pac-12 is around eight points per game. Their largest margin of victory was by 19 at Oregon State while their largest margin of defeat is only three at USC. Not only did Mike Leach build a strong offense, but he's developed a good defense. Why do I have this matchup at number three? Colorado has lost four straight games, but they were in close games too. They've fought to the end in six of their nine games, and four of their games were by a margin of at most 14 points in those four losses. It'll probably be a high-scoring game, but this is Wazzu's third toughest road game. If they can survive at Boulder, they are home for their last two games, including the Apple Cup.
2) #10 OHIO STATE (8-1 OVERALL; 5-1 BIG TEN) AT #18 MICHIGAN STATE (6-3 OVERALL; 4-2 BIG TEN) – 9AM PT/ 12PM ET [FOX]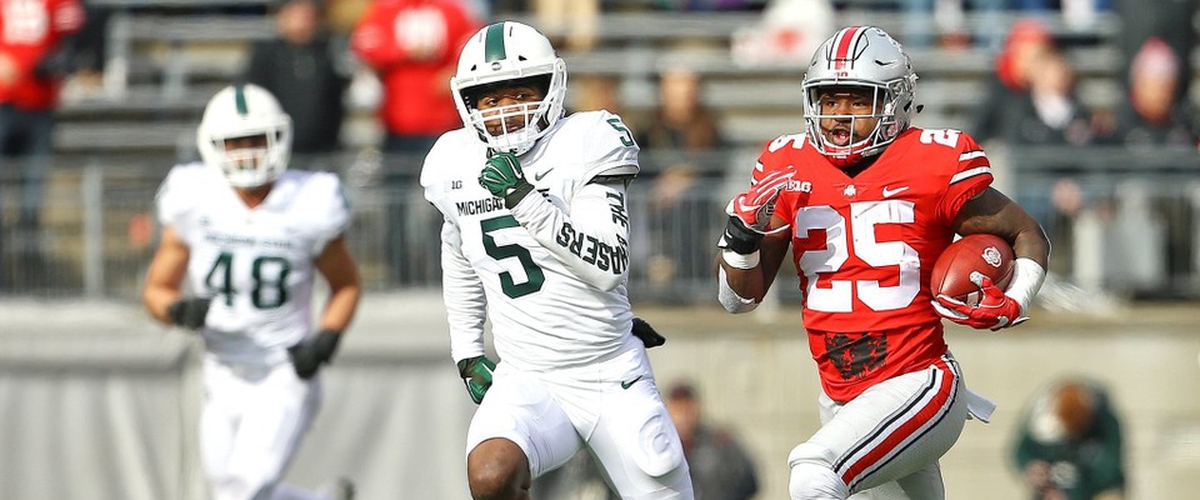 Here are the States' negatives. Ohio State didn't show much fear this season, especially after Nick Bosa withdrew from school. The loss to Purdue showed that Ohio State is finally vulnerable. Nebraska even exposed Ohio State's weakness on defense. Ohio State's offseason issues, Nick Bosa's departure, and not having J.T. Barrett's presence left a void in the football team. Their questionable identity will come in to play this weekend. Michigan State is about the same since the start of the season. CB Josiah Scott's injury hurt the defense overall, but he's good now. But the offense has been iffy. They went back and forth between quarterback Rocky Lombardi and Brian Lewerke to try and spark the passing game, running back LJ Scott got hurt the last game, and the offensive line isn't consistent.
Now here are the States' positives. Ohio State can still score points and that's what's important for the team. They're still alive to take the division and can still make a playoff run. Defeating Michigan State and surviving Maryland on the road would set them up with Michigan. Michigan State's revamped defense can make opponents' offense struggle to score. Last season, they allowed over 20 points five times in 13 games. So far, they've allowed it three times. They're currently 1-1 in their Big 4 Big East division. Defeating Ohio State puts them in second place for now and eliminates Ohio State from playoff contention.
1) OKLAHOMA STATE (5-4 OVERALL; 2-4 BIG 12) AT #6 OKLAHOMA (8-1 OVERALL; 5-1 BIG 12) – 12:30PM PT/ 3:30PM ET [ABC]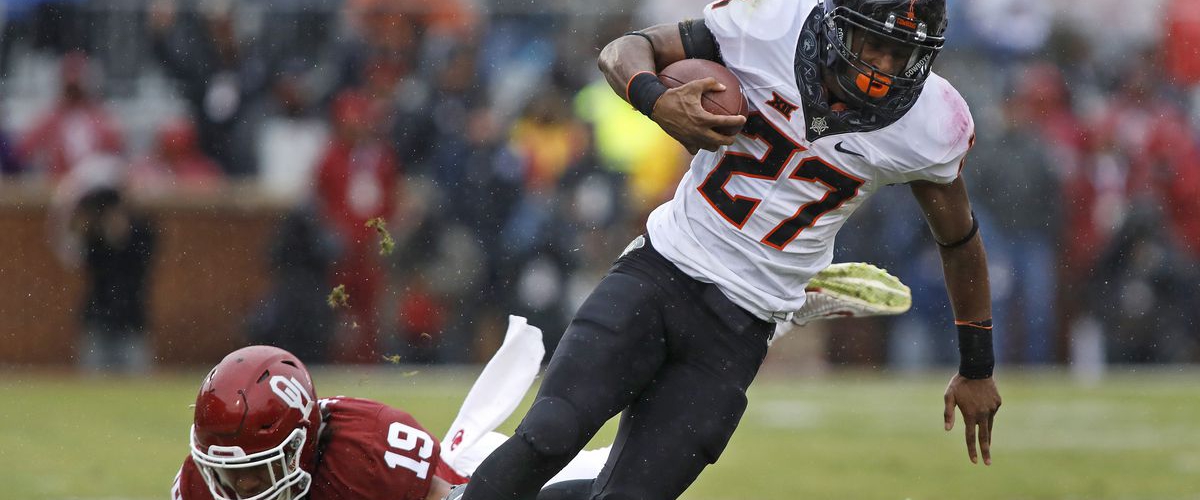 No Baker Mayfield? No Mason Rudolph? No problem. This is Bedlam. Stars or not, this is all about the rivalry in the state of Oklahoma. The Sooners and the Cowboys have other resources to go to and it'll be as good as it always has been. However, Baker Mayfield and Bob Stoops are both gone, and this is only Lincoln Riley's second year coaching Oklahoma. The Sooners offense will turn heads every which way, but the defense has yet to show any intimidation with new defensive coordinator Ruffin McNeill. Oklahoma State also lost Mason Rudolph and key defensive players, which makes the road game much more difficult.
Their season was derailed by four losses, which two were winnable (Baylor and Kansas State), but they happened to be on the road. It begs the question, outside of Kansas (which I can careless about), can they get a big road win at Norman? That all depends on running back Justice Hill, quarterback Taylor Cornelius, and their front seven. They can press the backfield but getting to Kyler Murray is the biggest task unimaginable.
Oklahoma State has lost three straight games to Oklahoma since Baker Mayfield was OU's starting quarterback. The last time Oklahoma State won in Norman was before Baker Mayfield became OU's starting quarterback the next season. This is a high-scoring game, so don't expect anything to happen on defense until someone makes "a play". Oklahoma's loss ends their playoff run.
UNDERRATED TEAM RESULTS FROM WEEK 10: 117-73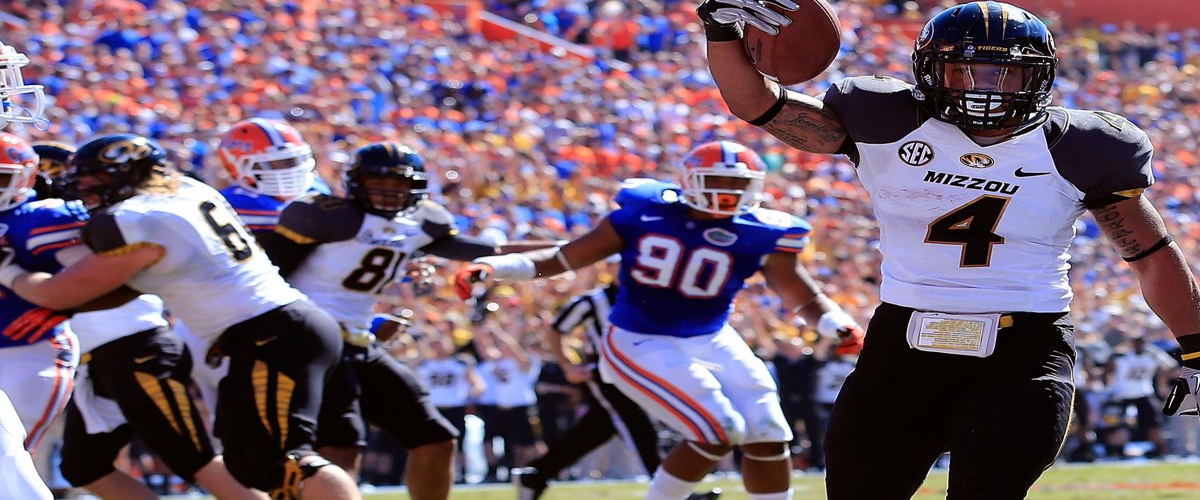 AAC: 1-1
ACC: 2-0
BIG TEN: 1-1
BIG 12: 1-1
C-USA: 2-0
INDEPENDENT: 1-0
MAC: 2-0
MWC: 1-1
PAC-12: 2-0
SEC: 2-0
SUN BELT: 2-0
GOOD WIN: UL MONROE, MISSOURI, DUKE, TULANE, WEST VIRGINIA, FAU, ARIZONA, AUBURN
BAD LOSS: UNLV
---