Top 10 Week 13 Games: 10-6
10) AUBURN (7-4 OVERALL; 3-4 SEC) AT #1 ALABAMA (11-0 OVERALL; 7-0 SEC) – 12:30PM PT/ 3:30PM ET [CBS]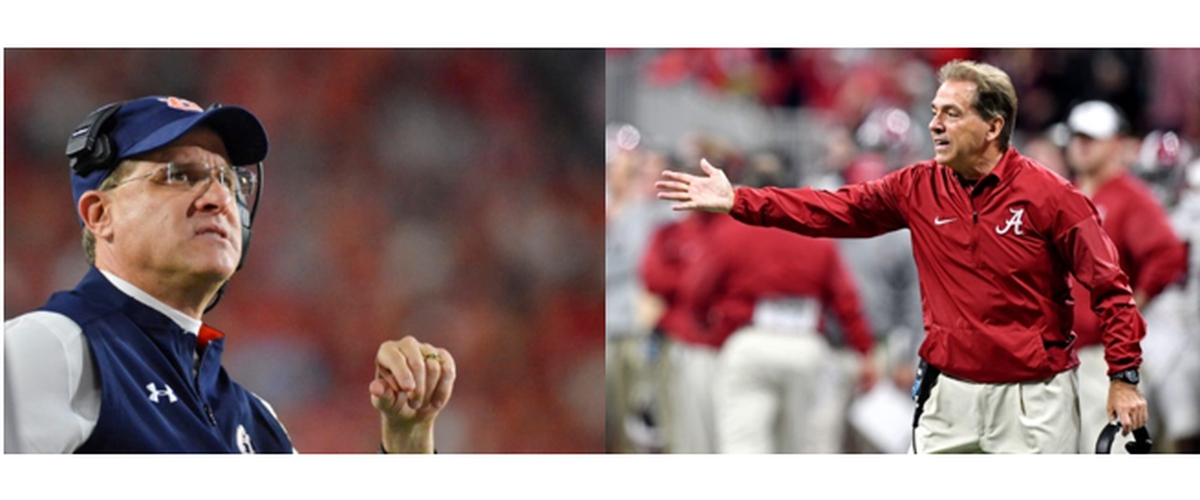 The Iron Bowl is at #10 because, well...it's probably the obvious outcome. We expected a great game between Alabama and LSU, but Bama shuts them out. We expected somewhat of a challenge between Alabama and Mississippi State, but Bama shuts them out too. However, the difference was that Mississippi State and LSU were the only teams throughout the Tide's schedule to hold them under 30. It may happen again with Auburn since they have a good front seven. I don't expect Auburn to win, but I expect a third physical game for Alabama to endure. Hopefully their quarterbacks stay healthy going into the SEC Championship game.
9) LOUISIANA (6-5 OVERALL; 4-3 SUN BELT) AT UL MONROE (6-5 OVERALL; 4-3 SUN BELT) – 12PM PT/ 3PM ET [ESPN+]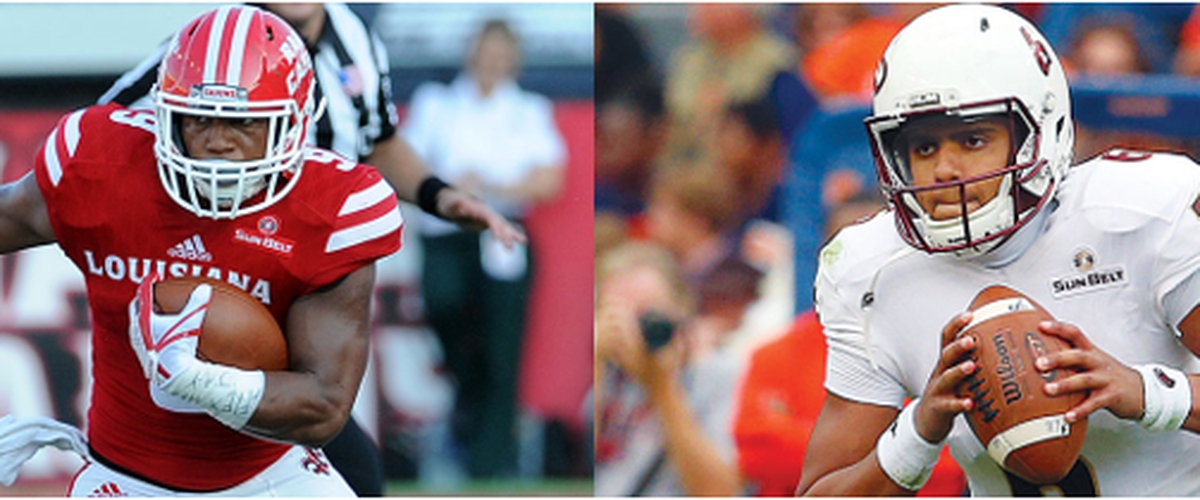 I bet only a few people pay attention to the Sun Belt or care less about the conference, but this is an interesting game to watch. Both teams are in a three-way tie with Arkansas State for the West division title and the first annual conference championship appearance. Louisiana leads the division and a win would seal their title. UL Monroe's win and an Arkansas State loss would send them to the conference championship. Also, the winner of this matchup qualifies for a bowl bid. This is the biggest stake for both rivals.
8) #9 UCF (10-0 OVERALL; 7-0 AAC) AT USF (7-4 OVERALL; 3-4 AAC) – 1:15PM PT/ 4:15PM ET [ESPN ON FRIDAY]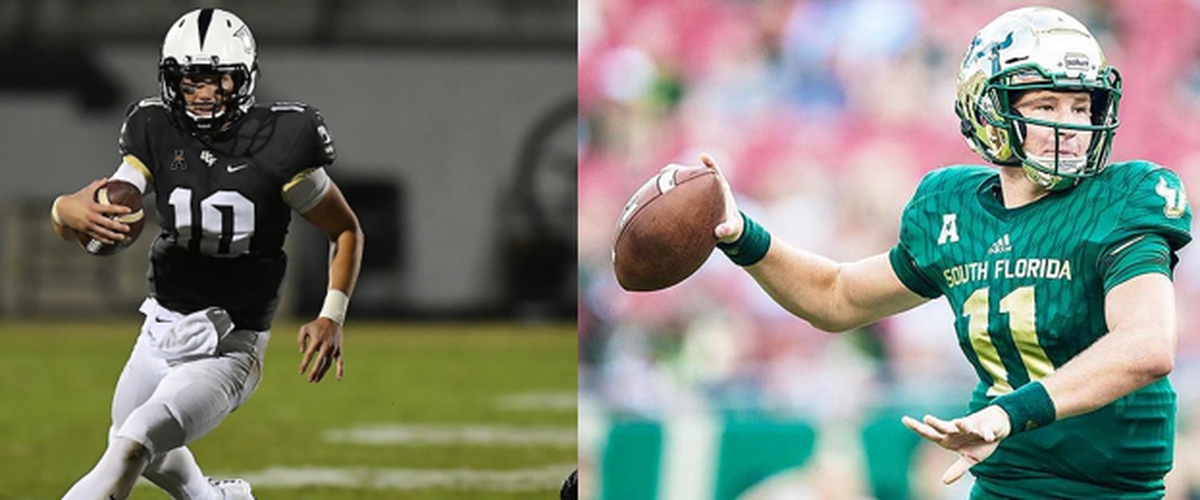 UCF will be in the conference championship next week, but they want more. They want to beat USF to maintain the War on I-4 trophy, go undefeated in the regular season for the second straight season, a desperately vie for more than a New Year's Six Bowl spot. Although USF is home, they're not safe. First off, their offense must run with the Knights. Secondly, their defense must contain UCF's high-speed offense. Lastly, can they overcome their four-game losing streak and score 40 to 50+ points to stay alive to upset UCF?
7) #7 LSU (9-2 OVERALL; 5-2 SEC) AT #22 TEXAS A&M (7-4 OVERALL; 4-3 SEC) – 4:30PM PT/ 7:30PM ET [SEC NETWORK]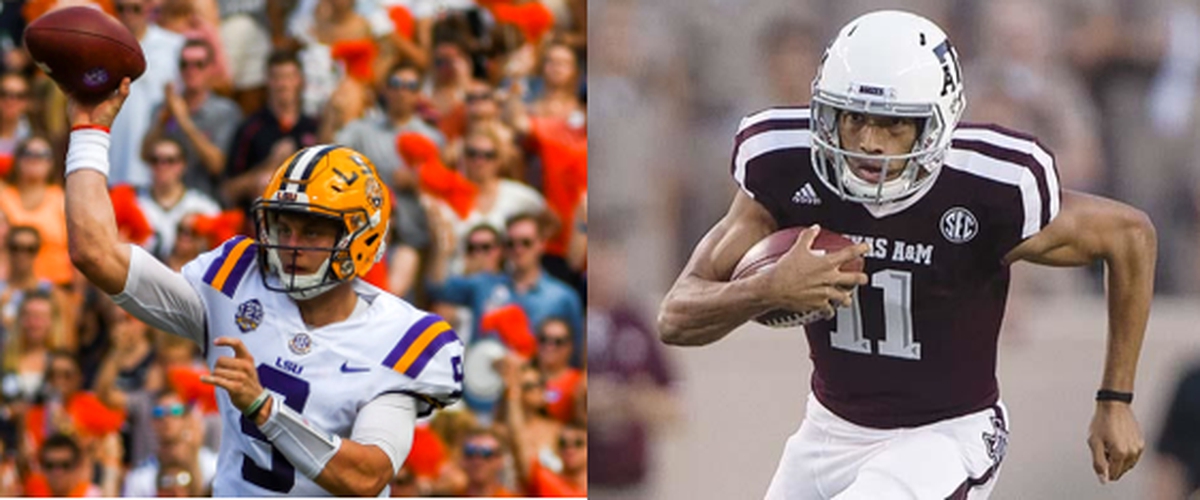 LSU hold's firm at #7, but there's nowhere for them to go except down unless more chaos ensues. Winning out at Texas A&M won't make a difference, but they should still be aware of this matchup. In their two losses, they allowed over 21 points. The last three meetings in College Station were determined by 15 points or less. However, the Aggies never defeated LSU since joining the SEC and they only scored over 30 points in a conference game once this season (Ole Miss). But their defense this season improved their run defense and are second in the nation in rush yards allowed per game (80.8) and rush yards allowed total (889). LSU has a strong defense, but chances of staying in the Top 10, getting a New Year's Six Bowl bid and maybe getting the 4th spot in the playoff are determined by Joe Burrow and the passing game.
6) TROY (9-2 OVERALL; 7-0 SUN BELT) AT APPALACHIAN STATE (8-2 OVERALL; 6-1 SUN BELT)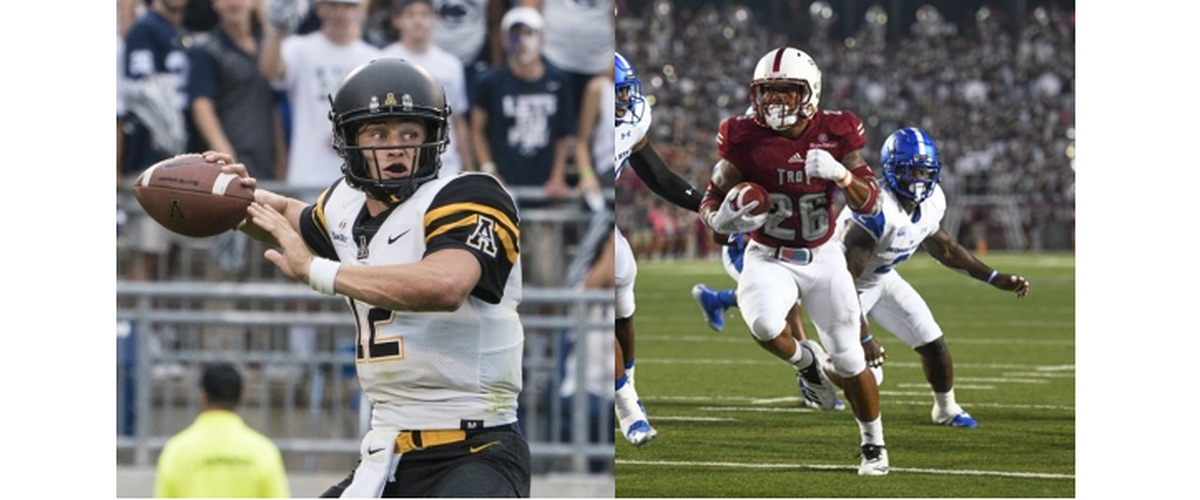 This is the second Sun Belt game that I put in my Top 10. This is also a winner-take-all East division game. Troy is currently undefeated in their conference and Appalachian State has an opportunity to end it and steal the East. Although Troy and Appalachian State has a new quarterback and running back (App State's Jalin Moore is out for the season), they still controlling the Top 2 spots. Appalachian State may have an edge because they have a stronger defense and they're one of only five teams in other divisions that haven't allowed over 100 points in their conference. They're also at home, so that helps. The last two games were decided by four points or less. The winner goes to the first annual Sun Belt conference championship.
---