Games To Watch: Week 8
UPSET) #20 CINCINNATI (6-0 OVERALL; 2-0 AAC) AT TEMPLE (4-3 OVERALL; 3-0 AAC) – 9AM PT/ 12PM ET [ESPNU]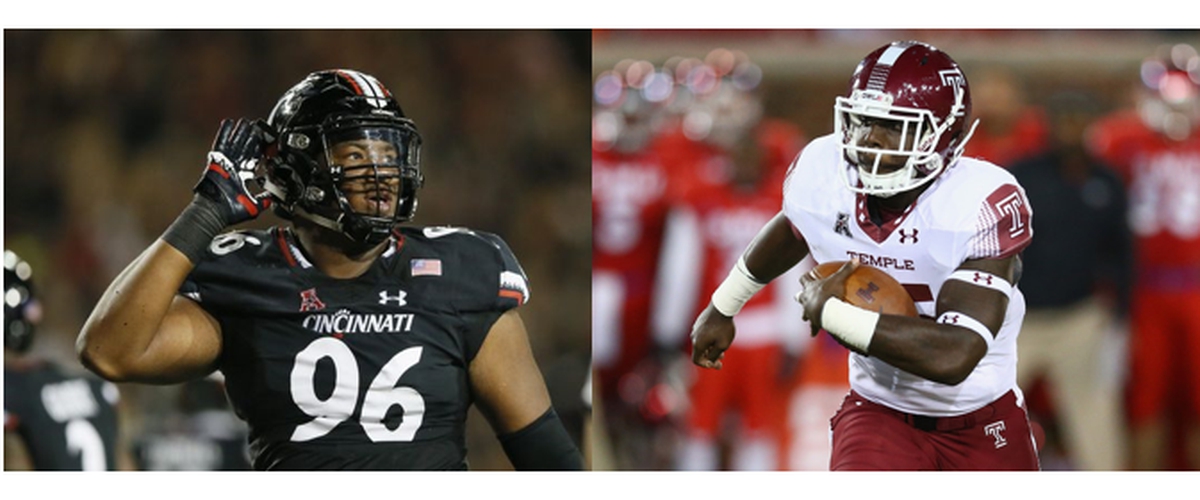 After Temple's slow start, they have won three conference games and upset Maryland on the road. Losing quarterback Frank Nutile was unfortunate, but Anthony Russo has picked up where the offense has left off. Meanwhile, Cincinnati is off to a hot start. Upsetting UCLA on the road and defeating Ohio makes Cincy a viable threat for the AAC East and the conference. It all starts on their defense, led by defensive end Cortez Broughton. The running game led by Michael Warren II and quarterback Desmond Ridder is the biggest difference in how this team performs overall.
I'm putting Cincinnati on upset alert because Temple isn't an easy out. Temple won the last three meetings against Cincinnati and reached 30+ points in all of them. Temple has fought in all their games and lost three by 10 points or less this season. Their defense is gritty and could test Cincinnati's passing game to see if it's as good as their run game. Both teams' pass coverage is good, but Cincinnati will truly experience its road test against Temple's conference momentum. Both teams have a long road ahead of them with what they're facing soon, so a win from either one helps their chances.
4) NORTH TEXAS (6-1 OVERALL; 2-1 C-USA) AT UAB (5-1 OVERALL; 3-0 C-USA) – 4:30PM PT/ 7:30PM ET [N/A]
North Texas' bowl appearance in 2016 and quarterback Mason Fine's appearance sparked immediate fire in their program. Since going 5-8 at that time, they've gone into the positive records for two straight seasons. Even after losing running back Jeffrey Wilson to the NFL, the Mean Green's passing game continues its success.
UAB's comeback story is now history. Their football program is succeeding and is one win away from a bowl bid. They're #1 in scoring defense, passing defense, and total defense. LB Tevin Crews is the heart of the defense due to his performance, and his stats in nearly every category back it up.
North Texas won their first game in just three meetings against UAB. Their offense is as good as last years. Last year's meeting basically decided the winner of the C-USA West division and this game could have that similar outcome. However, UAB defeated Louisiana Tech while North Texas lost to them. UAB's win gives them full control while North Texas's win sets up a three-way finish in the division.
3) #16 NC STATE (5-0 OVERALL; 2-0 ACC) AT #3 CLEMSON (6-0 OVERALL; 3-0 ACC) – 12:30PM PT/ 3:30PM ET [ESPN]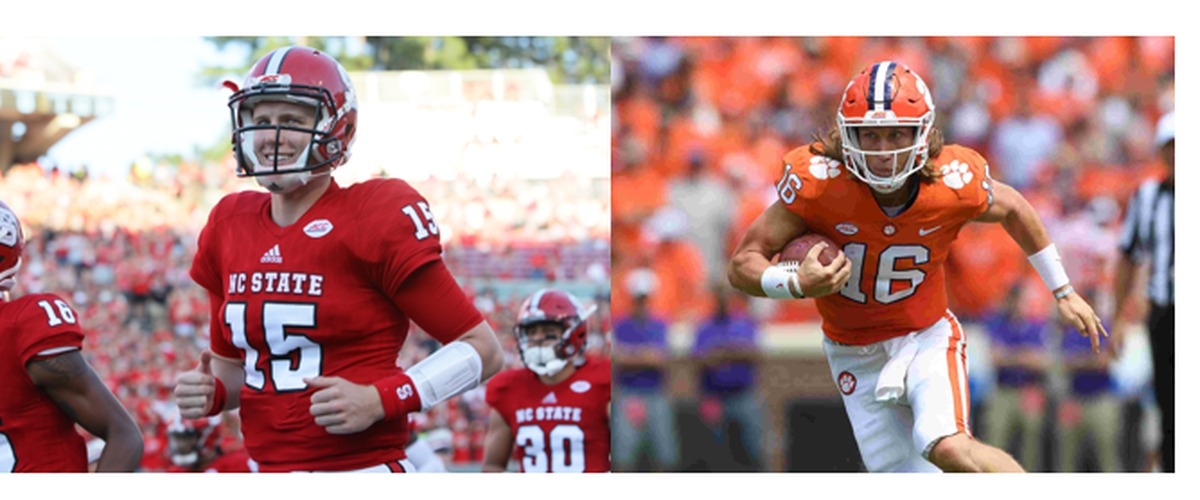 Honestly, when NC State lost all their four starters on the defensive line, I expected their defense to take a big step back. They currently allow 16.8 points per game and their rushing defense allowed a total of 537 yards and three touchdowns through five games. The front seven are as strong as they were last season, but they're statistically improved up front.
Clemson's defense doesn't need an introduction because we know they have the best front four and a strong front seven. The offense, believe it or not, is better than last season's team. Running back Travis Etienne is nearing last season's rushing yards he had last season. The receivers are young, but they are very talented and can challenge any defense in the country. Trevor Lawrence has proven to be the next quarterback for Clemson. Even if he isn't 100% healthy, they have other options to help this team succeed.
Clemson won the last six meetings, but the last two games were decided by a touchdown, and NC State nearly pulled away the last two times. The only issue that stands between them and a potential upset is their freshmen kicker Christopher Dunn. The last two meetings involved a field goal situation and their kickers failed to give NC State an upset opportunity. The pressure is all on the freshmen kicker, and as good as he has been this season, the pressure is enough to either make or break this team.
2) #6 MICHIGAN (6-1 OVERALL; 4-0 BIG TEN) AT #24 MICHIGAN STATE (4-2 OVERALL; 2-1 BIG TEN) – 9AM PT/ 12PM ET [FOX]
Michigan's hitting their stride after the Notre Dame loss. Beating up on Wisconsin builds their confidence going into the first of the three Big 4 East games. If there's anything I need to say about Michigan's defense, I think everyone knows by now that they're one of the best overall defenses "consistently" since Jim Harbaugh became the coach. But after a couple of seasons, their offense seems balanced in both the run and the pass. Quarterback Shea Patterson is slowly but surely becoming the answer to Michigan's quarterback search. When defenses aren't pressing hard on him, he can make plays.
I honestly don't know what I'm getting out of Michigan State. They returned nearly all their starting roster and experience on both sides. Whatever the case may be, injuries and inconsistencies have plagued this team at times. However, the upset win over Penn State was a big accomplishment in their first of the three Big 4 East games. Their second game won't be so easy. Quarterback Brian Lewerke and receiver Felton Davis III must break through Michigan's defense to have a chance at their second upset of the season.
Michigan's hot start and Michigan State's resilience will take stage. In the last 10 meetings, Sparty owned eight, but the last three were won by road teams. Michigan State will play the spoiler of the Big 4 East and try ending Michigan's playoff hopes like they did to Penn State last week. Michigan State's win means Ohio State will be their last target of the season. Michigan's win sets their sites on winning the matchup of the Big 4 East teams.
1) #12 OREGON (5-1 OVERALL; 2-1 PAC-12) AT #25 WASHINGTON STATE (5-1 OVERALL; 2-1 PAC-12) – 4:30PM PT/ 7:30PM ET [FOX]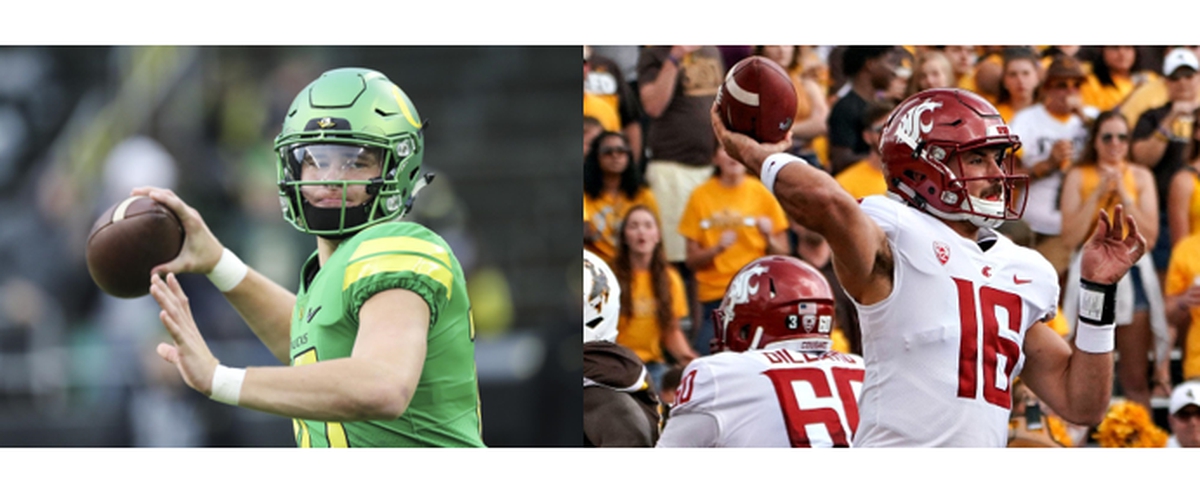 Oregon is the Pac-12's hottest team while Washington State is one of the Pac-12's surprising teams next to Colorado. Quarterback Justin Herbert is playing as healthy as he's ever been for the first time in his career. Quarterback Gardner Minshew II is playing even better than he did at East Carolina. While Oregon's offense is strong in the ground with three backs and Herbert, Washington State's offense is strong in the passing game and has about six receivers with at least 200 receiving yards.
Both have similar statistics in most categories that made them successful this season. They lost one game by one score in their conference. Their offensive line has allowed eight sacks or less. Even if their defense may not be the best, they can get after the backfield and sack the quarterback too.
Washington State and Oregon have something to play for, but the committee won't make it easy for them though, so this game is really important. When coach Mike Leach took over Washington State, the point differential in the first three losses against Oregon dwindled from 25 to a touchdown. In their last three wins, Washington State's point differential against Oregon went up from a touchdown to 23. In the North division, the Top 4 Pac-12 teams have one loss, but Oregon already played Stanford and Washington and are 1-1 from those meetings. A win over Washington State most likely seals their North division title. If Washington State upsets Oregon, they have an opportunity to take the North division if they can defeat Stanford and win the Apple Cup over Washington.
UNDERRATED TEAM RESULTS FROM WEEK 7: 80-54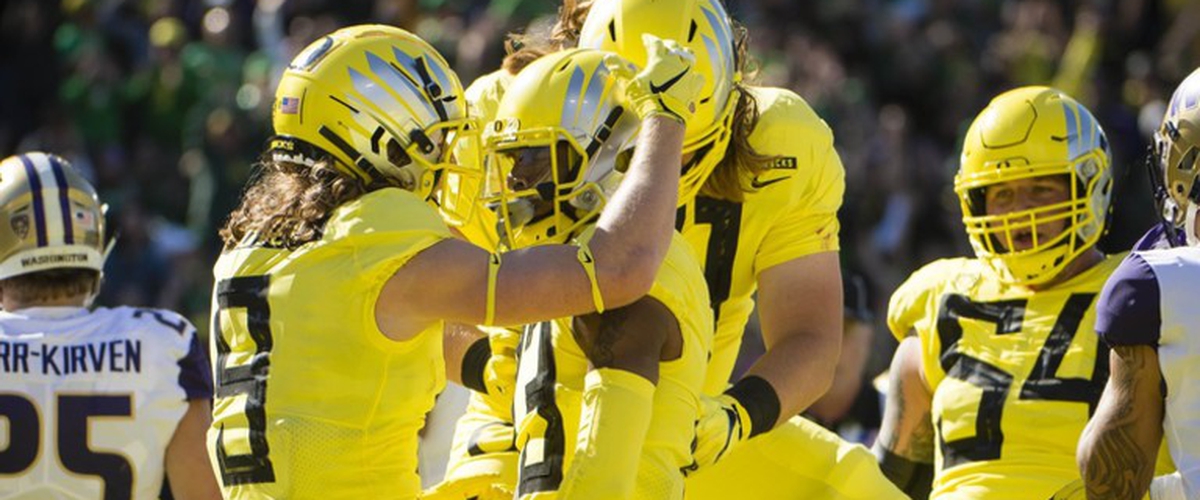 AAC: 1-0
ACC: 1-0
BIG TEN: 2-0
BIG 12: 1-1
C-USA: 1-0
INDEPENDENT: 0-0
MAC: 2-0
MWC: 1-1
PAC-12: 1-1
SEC: 0-2
SUN BELT: 1-1
GOOD WIN: Northern Illinois, Oregon
BAD LOSS: West Virginia, Auburn
---