Week 9 Upset Predictions
Hello everyone. For the first time, I'm posting my upset predictions separate from the Games To Watch post. I couldn't decide which teams to choose for an upset pick, so I chose four for this weekend. The picks seem reasonable while others were questionable, but I went with what I thought, felt, read and saw in the past few weeks this season.
BAYLOR OVER #13 WEST VIRGINIA (THURSDAY)
Baylor over West Virginia can't be a surprise even if they won only two games and lost the last two to the Mountaineers. Their last two, however, were competitive and Baylor nearly upset them last season too. Yes, they've given up a lot of yards, points, and suffered loss of yards in the backfield, but so has West Virginia when it came to sacks. The Mountaineers offensive line aren't consistent, and Iowa State made them pay two weeks ago. If Baylor's defensive front can get to Will Grier just enough to keep this game close, the Bears' offense can put a dagger into West Virginia's playoff hopes. Ranked Power 5 teams that play on Thursdays and Fridays tend to struggle.
NAVY OVER #3 NOTRE DAME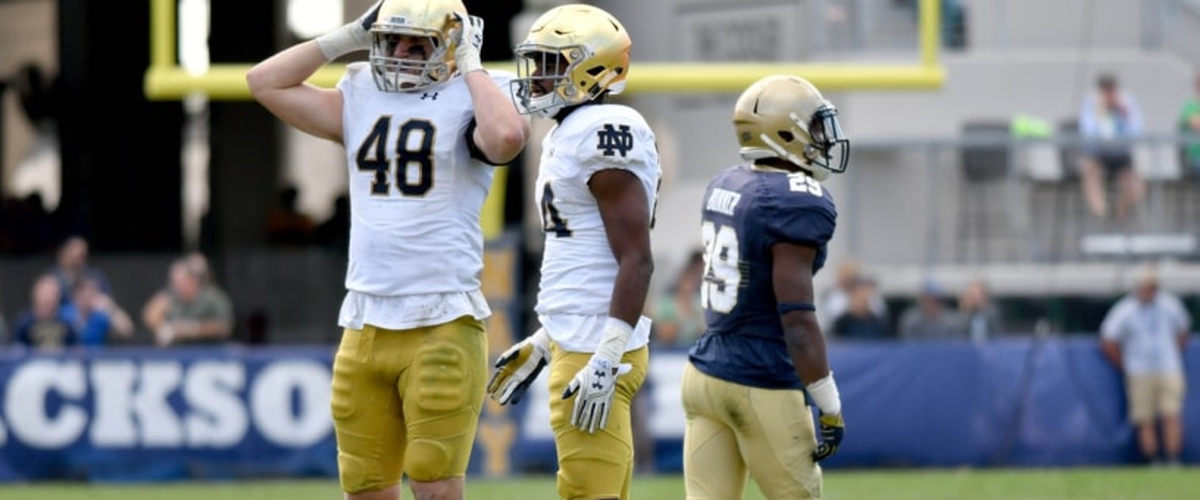 Navy over Notre Dame seems tricky. For an undefeated team that downed Stanford and Virginia Tech in a heartbeat, Notre Dame is shaky more than half the time on offense, especially against winnable teams like Ball State and Pittsburgh. Navy has struggled, but their triple option could benefit if they can confuse Notre Dame's defense. It's their only shot at an upset. They probably should take a few tips from Army in order to keep the Irish defense on the field. The last thing is whether Navy can put up 20+ points on the Irish's defense.
FLORIDA STATE OVER #2 CLEMSON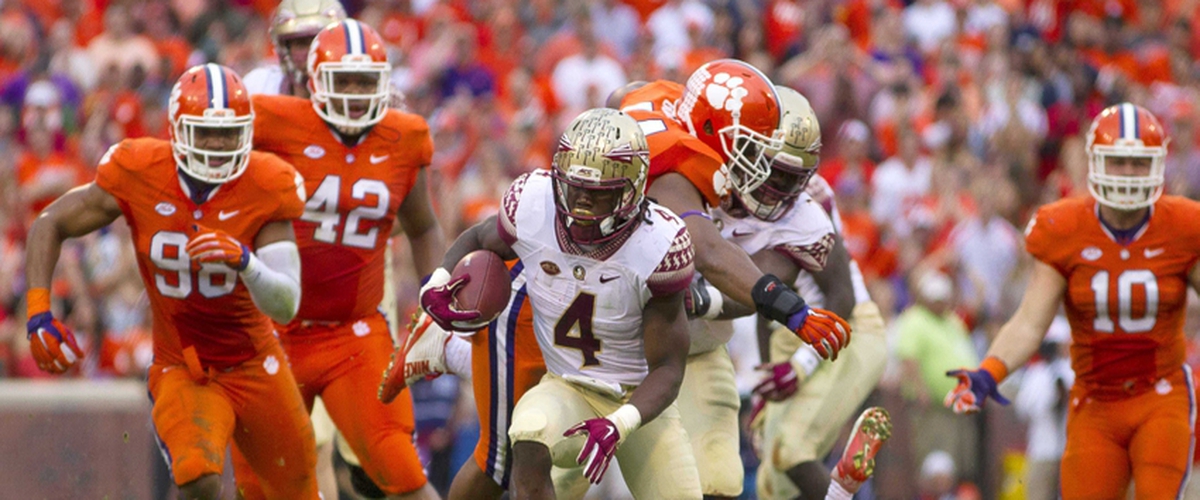 Why I chose Florida State over Clemson is beyond me. It could be the worst upset pick, but there's a reason for looking at it. Two #2 teams (Georgia and Ohio State) went down in two weeks in October. Despite playing well, they're up against Florida State's defense that leads the conference in rushing yards allowed and are 3rd in the conference in passes defended (40). Quarterback Trevor Lawrence will be tested in Doak Campbell Stadium for the first time. Running back Travis Etienne was slowed to 39 yards despite scoring three touchdowns and Clemson torching NC State for 41 points. While this doesn't seem like an issue, they need to be aware of Florida State's run defense when it comes to the redzone. If Florida State can get into Lawrence's head and contain the receivers, they may be the third team to defeat a #2 team.
OKLAHOMA STATE OVER #6 TEXAS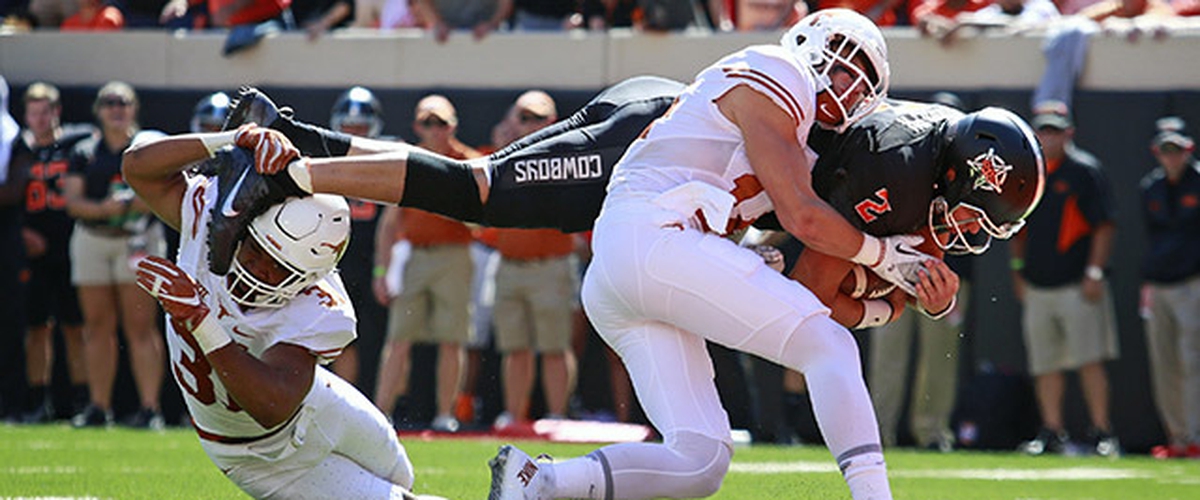 Oklahoma State over Texas sounds possible. Dating back to 2015, Texas has been in 23 games that were decided by a touchdown or less. Unfortunately, they won only 24% of those games. Now against the Pokes, they lost their last three games in that meeting. Since 2011, Oklahoma State went 3-1 against ranked Texas and won six of their last eight meeting. But here's where I'm flabbergast. In 32 overall meetings since 1916 when Texas and Oklahoma State played each other, the Cowboys won only...two home games (1996 and 2016). But this season, Oklahoma State's three losses came from being outrushed by their opponents. This is when running back Justice Hill and company are needed to run the ball more effectively than Texas' rushers if they want a chance at a Top 10 upset. What will help the Cowboys defense is Sam Ehlinger not being 100% healthy for the game.