Pac-12 Championship Game Pick
What a season for the Pac-12 Conference. Nobody saw Colorado jumping from last place to winning the Pac-12 South and a Pac-12 Championship bid. The Huskies were the top team in the conference all season. Something has to give on December 2nd at Levi's Stadium in Santa Clara. 
#8 Colorado vs #4 Washington (-8.5) (O/U: 55.5)
This match-up will be exciting to watch. Colorado's defense has come on strong and will look to take away Washington's playmaker. Jake Browning's Heisman campaign has cooled off a bit, but by no means is he a write-off. If Browning and John Ross can hook up a few times, then the Buffs may be in for some trouble. Sefo Liufau has been the heart and soul of the Buffaloes, playing through injuries and making clutch plays. Colorado coach Mike MacIntyre was awarded the Walter Camp Coach of the Year, which is a prestigious honor that few saw coming when the season began. Let's take a look at some of both team's key players. 
Jake Browning has been excellent as the Huskies' leader this season. He has thrown for over 3000 yards and 40 touchdowns to just seven interceptions. He also added four rushing touchdowns on the ground. If he can get rhythm early, it could be a long day for the Colorado defense.
John Ross has put together a stellar year that may catapult him into the first round of next year's NFL Draft. Ross had 72 receptions for 1071 yards and 16 touchdowns. He also added 102 rushing yards and a touchdown on eight carries He is one of the most-overlooked and dynamic players in the entire nation. He may be the X-factor against the Buffs. 
Sefo Liufau threw for 2150 yards and 11 touchdowns to 3 interceptions. He also rushed for 482 yards and 7 touchdowns. Liufau did a little bit of everything to keep the Buffaloes' offense balanced and unpredictable. He is a leader and sets an example with his toughness. He takes care of the ball and Colorado will thrive if they can get a lead early. 
Phillip Lindsay has been a blessing for the Buffaloes. He has rushed for 1136 yards and 15 touchdowns. That helped out Sefo Liufau and allowed Colorado to control the clock in their games. He also makes plays out of the backfield and had 44 receptions for 371 yards and a touchdown. If he plays well, Colorado should be in good shape. If the Huskies can stifle him, then Liufau will take in a heavier load. 
This game is very difficult to pick. But one thing is clear: these are the two best teams in the Pac-12. Sorry, USC. Even though you beat Colorado, the early schedule losses were too much to overcome at season's end. Colorado has been a Cinderella team all season, so I believe that their drive to win will prevail in this match-up. Colorado wins 31-28 and makes a compelling case to the College Football Playoff Committee for a shot at the National Championship.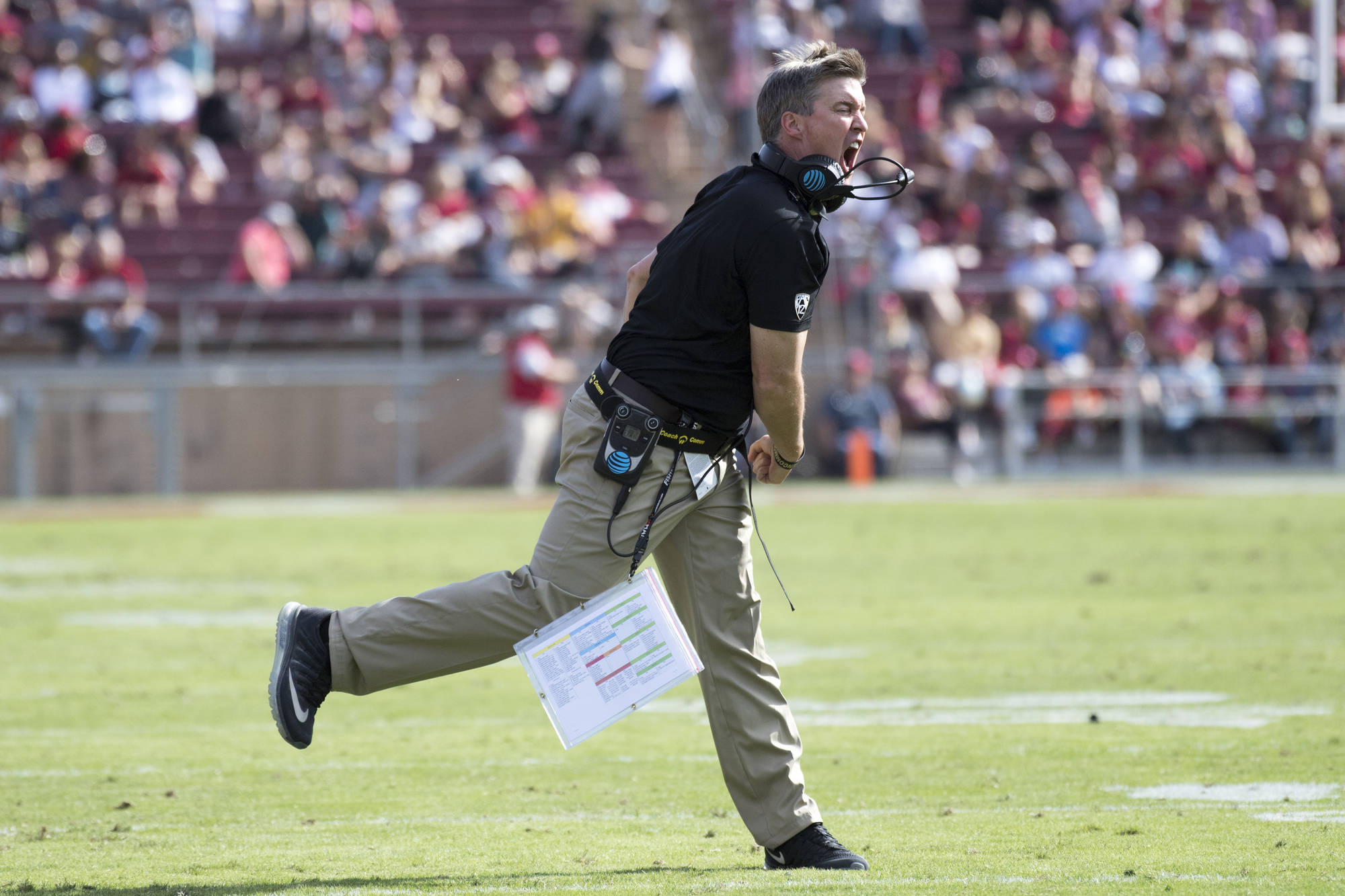 Coach Mike MacIntyre's passion has fueled the Buffaloes all season long.
Kyle Terada-USA TODAY Sports
---