Best Non-All-Stars in NBA History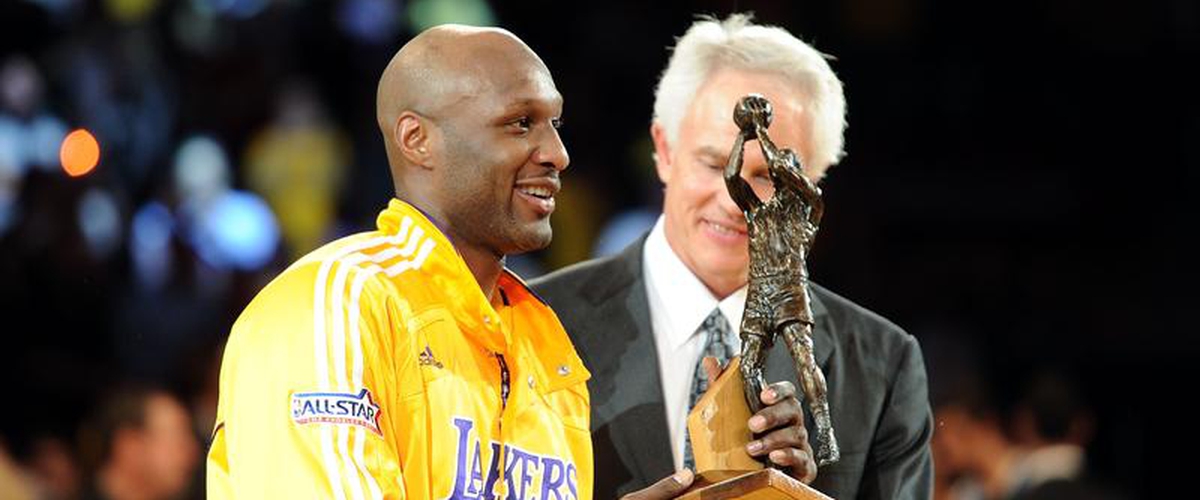 Being voted into the NBA All-Star Game is one of the highest individual achievements a player can receive. Around 5% of players in the league are voted in any particular year, so a player has to be spectacular and noticeable to be included on that very short list.
While the vast majority of NBA players go their entire careers without making an All-Star game, there are many players who true NBA fans know should have been awarded an All-Star spot at least once in their careers. These are the top 10 players to never make an All-Star team.
Starting Lineup
PG: Rod Strickland
Strickland was an unappreciated player throughout his time in the NBA, so him starting off this list should be a surprise to no one. His best season, in 1997-1998, Kobe Bryant was voted in by the fans on vastly inferior stats.
Rod Strickland: 17.8 PPG, 10.5 APG, 5.3 RPG, 1.7 SPG, 43.4% FG
Kobe Bryant: 15.4 PPG, 2.5 APG, 3.1 RPG, .9 SPG, 42.8% FG
Clearly, Strickland was much better. The fans voted in the more popular player, but not the better one.
SG: Jason Richardson
Jason Richardson was a high-flying shooting guard who from 2003-2009 averaged 19.9 points, 5.6 rebounds, and 3.1 assists while shooting 37% from distance. Richardson was entertaining, energetic, and most of all, effective. I believe that at least once during this stretch Richardson deserved to be nominated as an All-Star.
SF: Ron Harper
From 1987 to 1994, there were not that many more complete shooting guards than Ron Harper. During that stretch, Harper put up 19.3 points, 5.2 rebounds, 4.9 assists, and 2 steals a game on over 45% shooting from the field. While often injured, Harper more than deserved a spot in the All-Star game during the seasons he was healthy.
PF: Happy Hairston
Happy Hairston is one of the most forgotten players in NBA history. Hairston starred on the 60' Cincinnati Royals and the 70's Los Angeles Lakers (featuring Jerry West, Elgin Baylor, Gail Goodrich, and Wilt Chamberlain). From 1967-1974, Hairston averaged 16.7 points and 11.2 rebounds on 48% shooting and over 75% from the line. As a very important piece of some of the NBA's best teams, Hairston should have been an All-Star at least once.
C: Al Jefferson
Contemporary NBA fans may recall that in 2013-2014 Al Jefferson led the Charlotte Bobcats into the playoffs. Jefferson was rewarded at the end of the year with an All-NBA 3rd team spot but was not an All-Star. In fact, from 2006-2015, Jefferson averaged 19 points, 10.4 rebounds, and 1.4 blocks, but he was not rewarded with an All-Star appearance even once. Jefferson was a clear star and deserved to make at least one All-Star team.
Backups
PG: Andre Miller
From 2000-2001 to the 2008-2009 NBA season, Andre Miller averaged 15 points, 7.6 assists, and 4.3 rebounds, shooting 46% from the field and over 80% from the line. In his third year in the NBA, Miller shined, averaging 16.5 points, a league-leading 10.9 assists, 4.7 rebounds, and 1.6 steals on 45.4% shooting from the field and 81.7% from the free-throw line. He shot more accurately than most of the other guards awarded All-Star spots, but due to playing for a worse team and the Wizards' Michael Jordan getting fans' votes across the nation, Miller was left out of the All-Star game during his most worthy season.
SG: Monta Ellis
From 2007-2015, Monta Ellis averaged 20.8 points, 5.1 assists, and 1.8 steals per game without being awarded even one All-Star appearance. While he usually played for poor teams, a player putting up numbers like these for a long stretch deserves at least one appearance. In consecutive years, Ellis put up over 24 points, 5 assists, and 2 steals. If those are not All-Star numbers, I don't know what is.
SF: Purvis Short
Purvis Short had a very quick peak, but in a span of three years (from 1983-1986), Short averaged 25.4 points, 5.3 rebounds, and 3.2 assists while netting 82% of his free throws and 47% of his field goals. In the second of these three seasons, Short averaged an incredible 28 points a night without being named an All-Star.
PF: Lamar Odom
While recently Lamar Odom has been one of the latest symbols for what drugs can do to athletes, he used to be among the most underrated players in the NBA. From 2000 until 2008, Odom put up 15.5 points, 9.1 rebounds, 4.1 assists, and 1 block. Odom was a jack-of-all-trades type of player, with the ability to bring the ball up and distribute like a point guard and the strength to play inside like a center. Odom definitely deserved at least one All-Star spot.
C: Marcus Camby
Marcus Camby never had the offensive upside plenty of players on this list had, but he may have been the most devastating out of them all on the defensive end. From 1996 to 2010, Camby averaged 10.4 points, 10 rebounds, and 2.6 blocks. Camby led the league in blocks four times and averaged over 10 rebounds nine times in his career. There is no question in my mind that Camby deserved to be an All-Star at least once.
Honorable Mentions:
These players could not even make the All-Star team for players who did not make an All-Star team, but they are still worthy of being in the conversation.
Byron Scott
Byron Scott is remembered fondly as a big contributor for the Lakers during the Magic Johnson years. From 1984-1990, Scott averaged 17.5 points, 3.3 rebounds and 3.2 assists on 50.5/40/83.6 shooting splits, phenomenal numbers. However, since he was overshadowed by many other dominant players, Scott did not get selected for an All-Star game.
Arvydas Sabonis
Arvydas Sabonis was a dominant player overseas. Unfortunately, after many injuries over the years and coming to the NBA rather late, Sabonis was a shell of his former self in the seven years he spent in the NBA. He had one great season in the league, averaging 16 points, 10 rebounds, 3 assists, and 1 block per game, but this was not enough to guarantee him a spot as an All-Star.
Jalen Rose
In 2001, Allan Houston averaged 18.7 points, 3.6 rebounds, and 2.2 assists on 44.9% shooting, being rewarded as an All-Star. Jalen Rose that same season averaged 20.5 points, 5 rebounds, and 6 assists on 45.7% shooting. Why did Houston make it? The Knicks won 48 games, while the Pacers only won 41. While Rose had plenty of quality seasons, this season he was for sure worthy of an All-Star spot.
---