NBA All-Underrated Team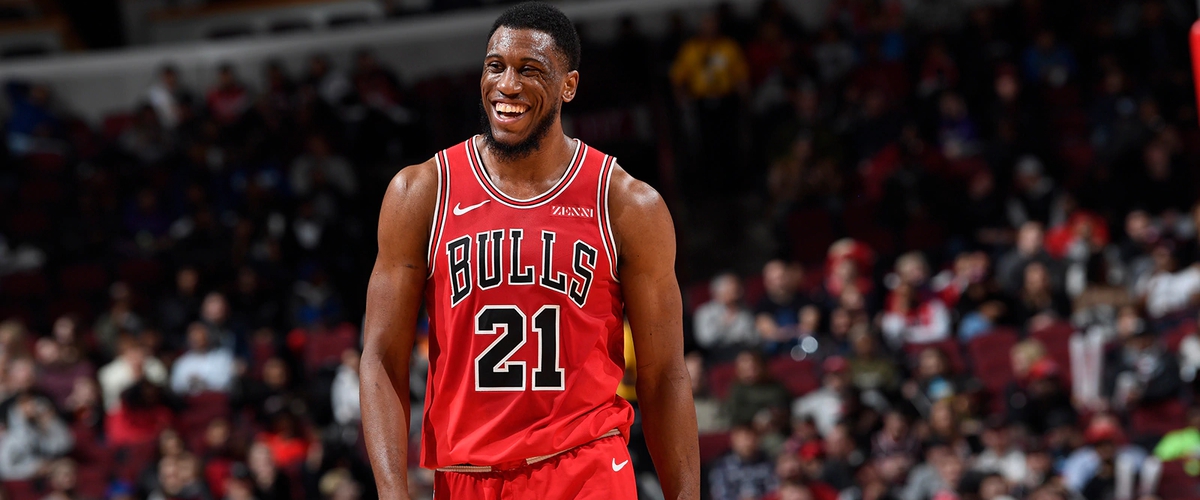 The media loves focusing on the NBA's most marketable stars: those who consistently produce incredible numbers. Russell Westbrook triple-doubles, LeBron James' overall numbers, Stephen Curry's three-pointers, and James Harden's scoring outbursts are always among the most talked about in the basketball media.
There are certain players, though, who either put up quality numbers or excel at non-box score aspects of the game but are overshadowed by the league's more recognized players or their own teammates.
I have always felt that these types of players deserve much more credit for their roles in helping their teams succeed, as a chain is only as strong as its weakest link.
This is the All-NBA underrated team.
Starters
PG: Fred VanVleet
Fred VanVleet is among the most talented undrafted players this league has ever seen, and he is only 26. This season, VanVleet has stepped up his production in the wake of Kawhi Leonard's departure, averaging 17.6 points 6.6 assists and 1.9 steals a night for the defending champions. While last year VanVleet was solid, he has stepped up his game to star level this season.
SG: Jrue Holiday
The one-time all-star has almost fallen to oblivion since his trade to New Orleans in 2014, but the truth is that besides a shaky health history Holiday has been absolutely fantastic. The past few years, Holiday has been hovering around 20 points, 7 assists, 5 rebounds, and 1.5 steals. Furthermore, Holiday is an absolutely menacing presence on the defensive end, consistently applying pressure to the opposing team's best offensive guard.
SF: Royce O'Neale
One of the many floor spacers for the Jazz, O'Neale plays a lot of power forward though he is only listed at 6"4. O'Neale is an incredible defender and a fantastic outside shooter, helping spread the floor for slashers like Donavan Mitchell and gives more room for Rudy Gobert to operate inside.
PF: Daniel Theis
Unless you are a Boston Celtics fan, chances are you have not watched Daniel Theis play. However, those who do know Theis know that he is incredibly important to the team's success. He is an extremely smart player on both ends of the floor, is valued immensely by advanced defensive metrics, can shoot the 3 ball at a relatively successful pace, and his seals for driving players are wildly underrated.
C: Montrezl Harrell
Motrezl Harrell has gotten better every year of his career to the point that he is now among the best bench players in the NBA. Harrell is a high-energy, physical big man off the bench with enough tenacity for two whole NBA teams. He is putting up career highs in points (18.6) and rebounds (7.1) for the Los Angeles Clippers this season, with more spotlight on him than ever before.
Bench
PG: Jamal Murray
Jamal Murray has been improving every year, blossoming into a star player and crunch time player for the Denver Nuggets. Murray has incredible chemistry on the court with Nikola Jokic, alleviating Murray of some of the point guard duties and allowing him to focus on scoring the ball (which he does with solid percentages).
SG: Dejounte Murray
The perfect Popovic point guard, Dejounte Murray is able to defend exceptionally, can pass very well, and does not go for individual stats. Though he is coming off of a major injury, Murray has been putting up solid stats, and his shooting splits are on the rise. Murray is only 23 years old and has a long and successful career ahead of him.
SF: Bojan Bogdanovic
While most casual fans know Bojan Bogdanovic, his ascent from an average player to star scorer has gone fully under the radar. In his age-30 season, Bogdanovic is putting up career highs in points (20.2), and assists (2.1), while tying his career-high in rebounds (4.1). Given his rise over the past few years, I would not be surprised to see Bogdanovic's stats go up even more in the next couple of seasons.
PF: Thaddeus Young
Thaddeus Young has been criminally underrated for around 10 years now, averaging over 13 points, 6 rebounds and 1.5 steals for the decade. He has been an extremely versatile big man who can play on the inside or outside and can switch onto bigger or smaller players. Young has been an asset to every team he has joined throughout his career.
C: John Collins
Though he was suspended for 25 games, John Collins was enjoying a breakout season with the Hawks. The combination of Collins and Trae Young is looking like an incredible duo and can lead the Hawks to incredible numbers. As a 22-year-old, Collins is putting up 21 points, 10.6 rebounds, and 1.6 blocks while shooting 58% from the field and 40% from beyond the arc.
Honorable Mentions:
Khris Middleton
While he has been getting more attention in the past few years (2 all-star appearances), Khris Middleton still does not get as much recognition as he truly deserves. The 28-year-old SG is putting up 21 points, 6 rebounds, and 4 assists with shooting splits of 49.9/41.8/90.8, just barely missing out on a 50/40/90 season. If Middleton keeps this up, we should see him in another 5 all-star games.
Serge Ibaka
While he was given tons of credit for being the defensive anchor during his OKC days, praise for Ibaka has dropped dramatically over the last five years. Ibaka has been a fantastic presence for the reigning champion Raptors, putting up some of his best numbers (16 points, 8 rebounds) while starting some games and coming off the bench in others.
---