Top Players to Never Win a Ring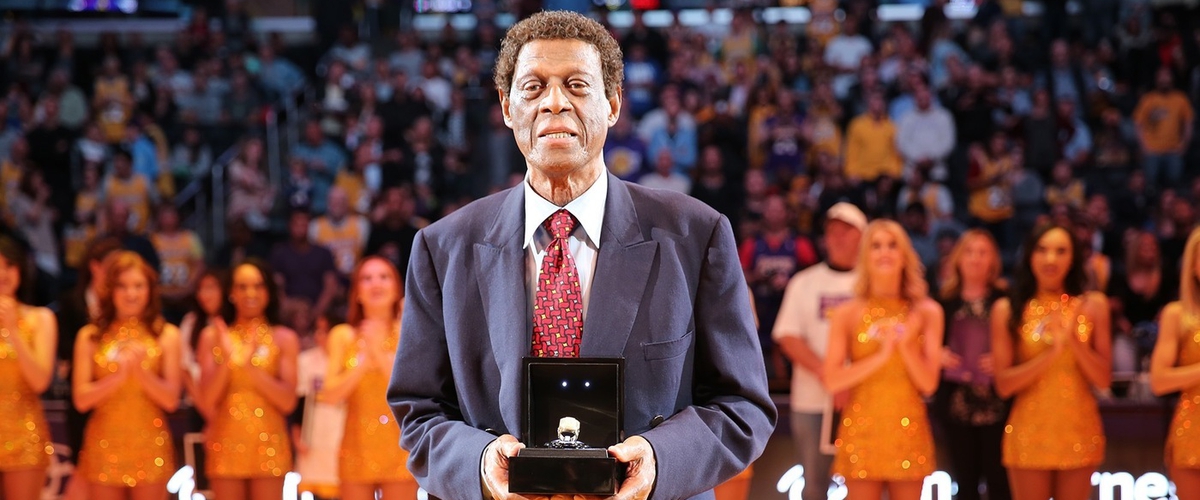 Every NBA player dreams of bringing home a championship, being enshrined in basketball history as a player on one of the title-winning teams. While certain players, such as Bill Russell or Robert Horry, are associated with winning, others cannot seem to climb to the top with their teams.
While winning championships is obviously a team accomplishment, this is extremely painful for top players, as fans tend to look down on those all-time greats who throughout their careers could not win even one title.
These are the top NBA players to never win a ring.
5. Patrick Ewing
The best player in Knicks franchise history, Patrick Ewing averaged a spectacular 20 points, 10 rebounds, and 2 and a half blocks per game for his career. While Ewing never won a title, he made the NBA Finals twice in his career, in 1994 and 1999. However, he was not able to play in the 1999 Finals due to a partial achilles tear he suffered during the Conference Finals. Ewing may be forgotten when discussing the 1980's and 1990's best big men, but Ewing was a star. He would be remembered by many more people if he had won the 1994 Finals.
4. John Stockton
The NBA's all-time assists and steals leader, John Stockton, was arguably the top point guard of the 1990s. He was scrappy, a tough defender, and could find holes in any defense for pinpoint passes. Unfortunately, he was never able to climb the hump and win the title (thanks to the Chicago Bulls), despite making the championship round in two straight years. Playing in the Western Conference, Stockton had to constantly battle the likes of the Lakers, Sonics, Suns, and Rockets, all incredibly talented teams.
3. Charles Barkley
As usually the first player that comes to mind in this discussion, Charles Barkley never won a title in his career. Luckily, that certainly did not stop him from becoming a top 20 player in league history. Barkley was a tenacious rebounder, a matchup nightmare for everyone, and supremely intimidating. The 1993 MVP made the NBA Finals just once, losing to the dynasty Chicago Bulls. The Hall of Famer nonetheless had a fantastic career, but he may be regarded much higher had he won a ring.
2. Karl Malone
The longtime pick-and-roll partner of John Stockton, Karl Malone was one of the most consistent NBA players of all time, averaging over 20.6 points and 7.8 rebounds from 1986-2002. Malone made it to three NBA Finals throughout his career, losing the first two to the Bulls as a member of the Utah Jazz, and the last of them to the Detroit Pistons as a member of the Los Angeles Lakers. While Malone may not have won a title, he still is second all-time (for now) in total points scored in NBA history.
1. Elgin Baylor
Elgin Baylor was an absolute superstar in the 1960s but sadly was never able to win a title. That was not, however, from a lack of opportunities. Baylor and the Lakers made the NBA Finals, making it eight times, losing each time (an NBA record). At the beginning of the 1971-1972 season, Baylor retired due to his knee injuries, and the Lakers subsequently went on an NBA record 33-game win streak and won the title. It looks like Baylor retired at just the wrong time, as winning even one ring for sure would have helped Baylor's standing on the list of all-time greats.
Honorable Mentions:
Allen Iverson
Allen Iverson was an incredible scorer who single-handedly carried his team to the NBA Finals in 2001 but lost to Kobe and Shaq's Lakers. Iverson, not known for his efficiency, scored 26.7 points per game in his NBA career but on poor shooting splits, fully encapsulating the late 1990s and early 2000s type of basketball with ball-dominant scorers.
Reggie Miller
Perhaps best known for his 8 points in 9 seconds, Reggie Miller was a supremely clutch player who loved the big moment. While known for his shooting, Miller only had one shot at winning an NBA Finals, losing to the Lakers 4-2.
Pete Maravich
"Pistol Pete" was one of the best ball handlers and scorers of the 1970s, yet was never able to win a championship. In fact, Maravich never even made it past the second round of the playoffs, as his teammates were never that good overall.
Best Active Players:
Chris Paul
Chris Paul's teams were either cursed with injuries or a weak bench. Paul has actually been very successful in his career, but untimely hamstring pulls and inferior teammates have been his downfall. While this season with the Thunder will not get him a ring, hopefully as he gets older he will sign or be traded to a contender with a real shot for a ring.
Russell Westbrook
Russell Westbrook has been a force to be reckoned with the past 10 years, developing from an athletic point guard to a supremely talented bulldog who can do everything. However, the Thunder never went all the way, and Westbrook is now hoping for the Rockets to go to where OKC never could.
James Harden
The Beard is known for his incredible scoring ability and for not playing his best in the biggest games. While this may not necessarily be true, Harden has made it to the Conference Finals twice with the Rockets (blowing a 3-2 lead once) and made it to the NBA Finals once with the OKC Thunder, and has not been able to climb to the top.
Dwight Howard
Dwight Howard made one NBA Finals and one Conference Finals with the Orlando Magic, and one Conference Finals with the Houston Rockets. However, he could never seal the deal with a ring. The 3x DPOY could finally win his first title this season, though, as a member of the Los Angeles Lakers.
---