Expectations for the Dallas Mavericks Preseason
Yes, the Dallas Mavericks' preseason begins tonight (Oct. 2). The preseason doesn't usually come with a lot of expectations for the Mavs, or any team for that matter, but there are always little things to look for.
With one two-way contract left to give, young/inexperienced players on both guaranteed and non-guaranteed contracts and the highest anticipated rookie to come through Dallas in a long time (no, it's not Gian Clavell), Mavs fans should be excited about this preseason. With only six preseason games this year, fans and the front office will have a limited look at players that are on the edge between making the team and ending up out of in free agency. Dallas will play Milwaukee, Chicago, Orlando back to back, Atlanta and Charlotte last. Three games will be played in the good ole AAC, and the other three will be on the road.
Above all else, fans will be most excited to watch the premiere of Dennis Smith Jr. as the starting point guard for the Mavs. While many got to see him against weaker opponents in the Summer League, the preseason will be a bit of a step up in competition.
Preseason Expectations for Dennis Smith Jr.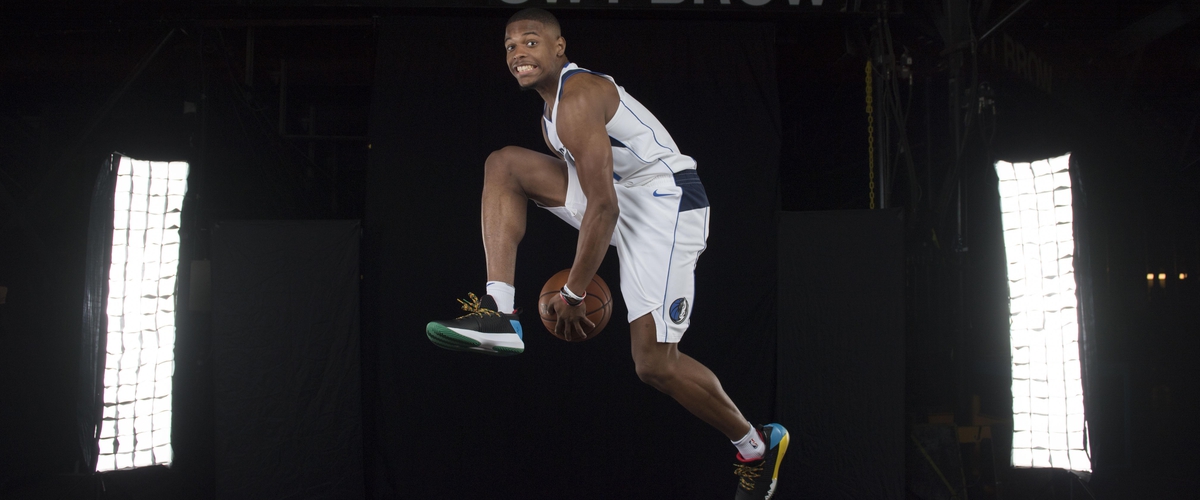 In six summer league games, DSJ averaged 17.3 points on 45 percent shooting, 4.8 rebounds and 4.2 assists. While very little can really be determined through Summer League play, fans would much rather see a team's number one pick perform at a high level than not at all.
When it comes to preseason though, should the same statistics be expected? With the defense that is to be expected in preseason, and more minutes going to guys that do not have guaranteed spots on the roster, I do not see Smith Jr. to be putting up 17 points as an average. However, I do expect his rebounds to be about the same (4.8 per game), and his assist numbers to go up a touch. With players that can actually knock down jump shots (sorry Ding Yanyuhang & Satnam Singh), and Smith's ability to find the open man, he should be able to show off his passing abilities a little bit better in the six preseason games.
I expect to see at least one big scoring game in the latter half of the preseason from DSJ. As the preseason goes on, guys get cut and regular players see more minutes. Hopefully we can see the rook finish off a thunderous dunk from time to time as well.
Preseason Exectations for Non-guaranteed Players
There are seven unguaranteed contracts on this team going into the preseason: Jeff Withey, Maalik Wayns, Maxi Kleber, Gian Clavell, Brandon Ashley, PJ Dozier and Dorian Finney-Smith. Technically Devin Harris' contract is not fully guaranteed, but it is more so than the other seven.
With the rule change, NBA rosters are allowed the usual 15 players to a roster but can add two two-way contract players. Dallas has already used one of those contracts on former Baylor star Johnathan Motley and will likely find their second one in the preseason. Which brings me to this next point.
I believe there are only three players to really pay attention to in this preseason that are unguaranteed for next season. First being Maxi Kleber.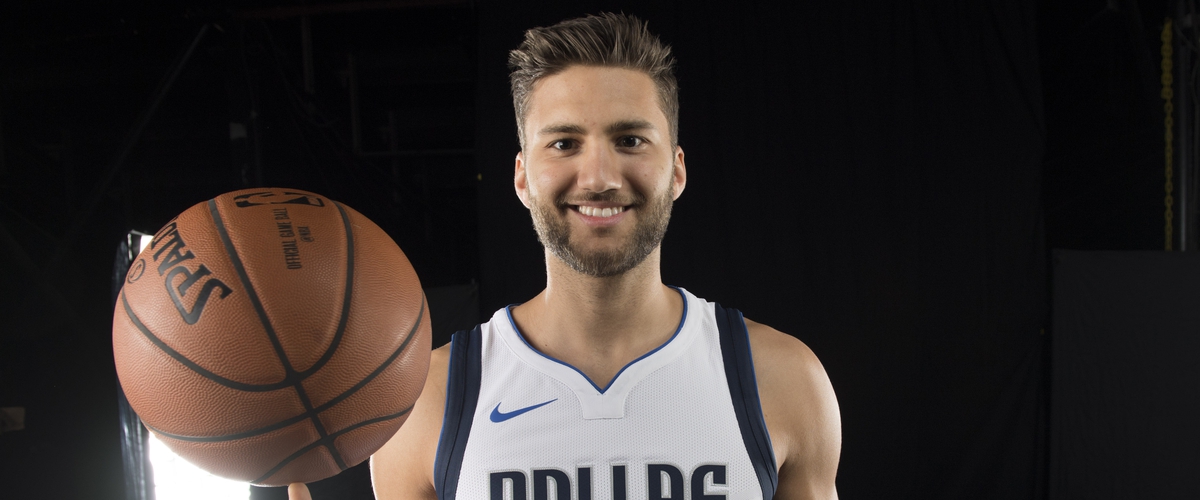 Kleber is a 25-year-old power forward out of Germany that brings a similar, poor man's skillset of what Dirk can do on the offensive end. Defensively, the 6'11 big man looks a little stronger than the Big German did at that age. In 17 games played with Bayern Munich in the Eurocup, Kleber averaged 9.7 points, 6.6 rebounds and shot 44% from behind the arc. While the stats are not all that impressive, you'll have to watch his highlights to get the full perspective on the impact Maxi could bring to the table next season. Should he make the roster, that is. Finally, Dallas could use some security at the power forward position. Dirk will not play starter minutes; Harrison Barnes may be the starting power forward, but he will be splitting time between there and the three; Josh McRoberts is Josh McRoberts; Dwight Powell has not proved himself worthy of that huge contract; and Johnathan Motley is a smart gamble for a two-way contract, but is not at all proven as an NBA player.
The next player to look out for is Jeff Withey. Yes, he is another young, unproven big man, but that is exactly why he is one of the ones to watch this preseason. In just under 200 games played in the NBA since coming out of Kansas four years ago, Withey is averaging 3.3 points, 2.6 rebounds and about one block per game. He is more athletic than many people give him credit for, and he really does have a reliable mid-range jumper. The other thing that gives him a leg up when it comes to making the roster is the fact that he is almost four years younger than current second (third? Because of Dirk? I don't know anymore) string center, Salah Mejri. Withey has a lot to prove this preseason, but he will get his shots.
Finally, fans should pay close attention to former South Carolina star point guard, P.J. Dozier. With Dallas being just about the youngest it has ever been at the point guard position this season, they could use some security there. While I do not expect Dennis Smith Junior to be a disappointment, and I think Yogi Ferrell will continue to progress, having another young guard developing behind those two can't hurt. Since he is a rookie, I fully expect Dozier to be the recipient of our second two-way contract. Dozier is 6'6, 205 and can play just about anywhere from the one down to the three. In his second year at South Carolina, Dozier averaged about 14 points, 5 rebounds and 3 assists. He was not an outstanding shooter, but his size allowed him to overtake smaller point guards he saw in college. I am excited to see what he can do this preseason in the time he is allotted.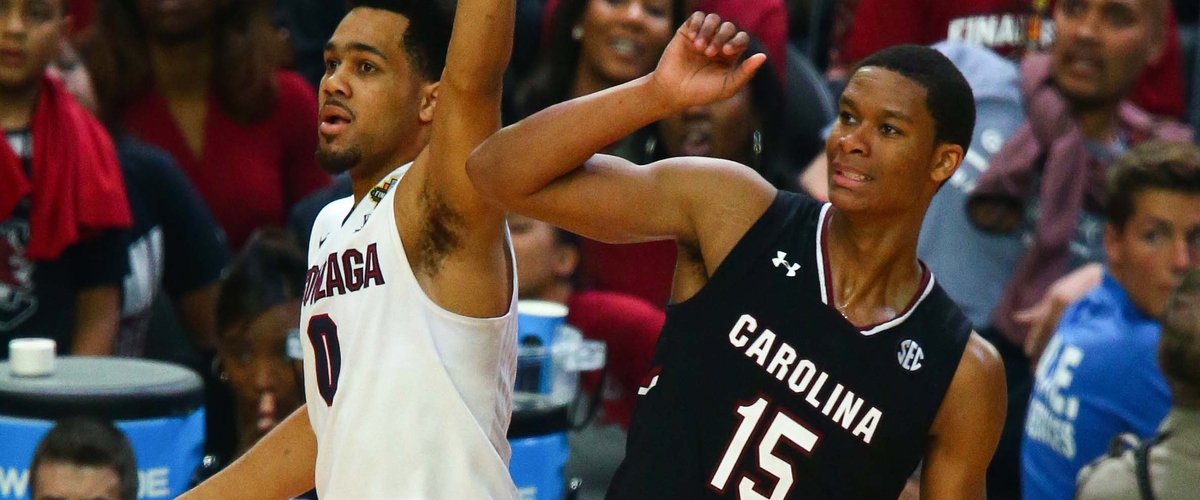 Dorian Finney-Smith may have an unguaranteed contract but with the surprise play he brought last season, he is as close to a lock to make the roster as an actual guaranteed contract. The other three players, Maalik Wayns, Gian Clavell and Brandon Ashley, are all very good candidates to end up with the Texas legends. Clavell is a great shooter, and Ashley played incredibly well and above expectation in the Summer League. Wayns was a bit of a random addition to the training camp rostr, but we will just have to see what he can do.
As for the rest of the team, do not expect to see much run from guys like Wesley Matthews, Dirk Nowitzki, Devin Harris or JJ Barea, just enough to get their legs nice and warm for the season. Younger veterans such as Harrison Barnes, Seth Curry, Dwight Powell, Nerlens Noel and even Josh McRoberts (not young, but needs to prove himself a little), should get a bit more time than the older guys. But the bulk of the minutes will be from second year guys and the rookies looking to make a statement. The season is just about two weeks away, let's just get through six games of some sloppy preseason basketball first.
---