The American Conference Tournament Should Be Played In Memphis Every Year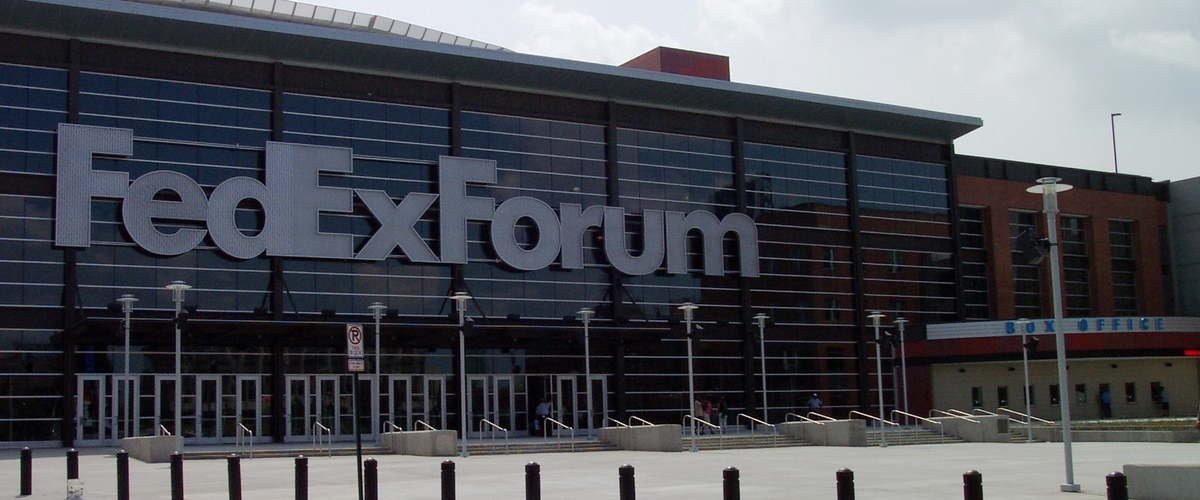 This year's American Athletic Conference basketball tournament will return to Memphis since the inaugural tournament was played there in 2014. It will be played at the FedEx Forum, and it seems as if most fans are happy about the location as they should be. There is no doubt in my mind that this conference tournament should be played in Memphis every year.
#1 GEOGRAPHY
This location makes the most sense geographically. Memphis is pretty much in the heart of this conference. You have members to the north in Cincinnati, Temple, and UConn, teams to the south in UCF, USF, and Tulane, members to the southwest in Houston, SMU, Wichita St, and Tulsa, and a team to the east in Eastern Carolina. When the tournament was in Storrs, Connecticut the only way for most fans to get there was to fly in, which made it pretty hard to get attendance up. Which brings up the next reason why this tournament should stay in Memphis.
#2 Attendance
The FedEx Forum has drawn the best attendance numbers and it's not even close. Here is the announced attendance for the three day tournament every year.
2018 (Orlando): 50,259
2017 (Hartford): 29,056
2016 (Orlando): 38,871
2015 (Hartford): 45,480
2014 (Memphis) 63,636
It is clear that Memphis beats all these places by at least 13,000. Although in 2014 Louisville was in the conference, and along with the Cardinals, UConn and Cincinnati were all competing for very high seeds in the tournament that year, but last year's attendance sky rocketed due to the fact Wichita was added to the AAC and brought a lot of fans, and I think we will see a similar number this year.
#3 The FedEx Forum
Playing this tournament in a nice venue means a lot to fans. The FedEx Forum is a top notch facility and home to the Memphis Grizzly's. It is pretty much night and day compared to the XL Center in Hartford and the Amway Center in Orlando.
#4 Memphis is a fun city and a basketball town
You need to have a city in which fans can travel to and do some tourism as well. There is a reason all the Power 5 conference go to big cities. Unfortunately, Hartford, CT really didn't provide that. On the other end, you need to have it in a basketball town which Orlando isn't exactly much of that either. I'm sorry UCF fans, but the locals just aren't buying tickets to any other session than their own. I think Memphis is the perfect contrast of both. There are enough basketball fans in the city that the first round will not look completely empty like it did in years past.
I do understand that one potential downfall of having it in Memphis every year is that Memphis could have an unfair advantage, but this is not different than the AAC continuing to award UConn with the tournament just a couple miles from their home floor. All in all, this is a very unlikely scenario with the AAC Tournament going to Fort Worth, Texas for the next three years after this.