The Improvement of Justin Jenifer Has Been Amazing This Year, and Isn't Anything New Under Mick Cronin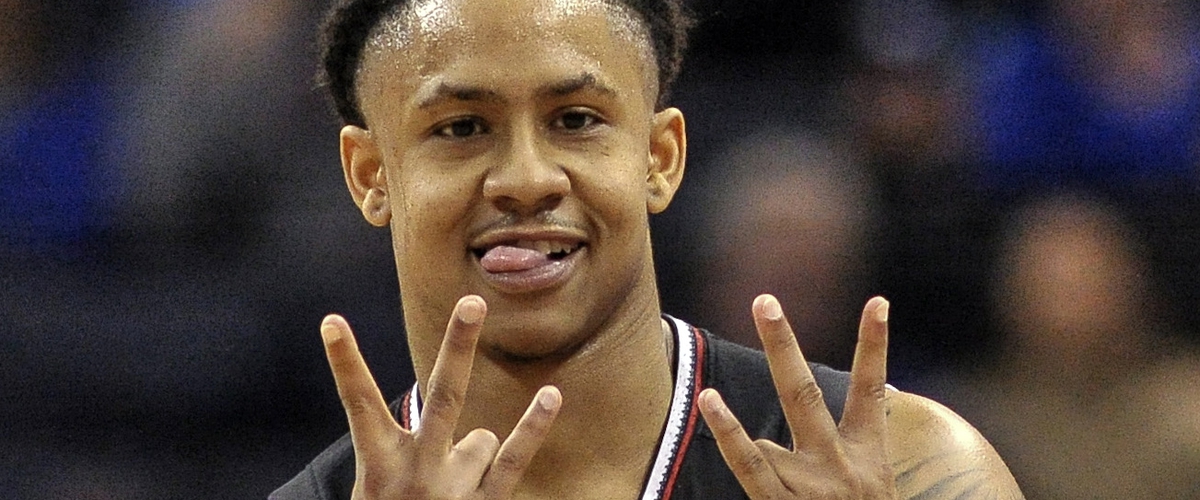 Justin Jenifer has turned into one of the best ball handlers in the country and has become one of the most important pieces on an 18-3 Cincinnati team. It seems as if Jenifer has gotten better in every part of his game the four years he has been at Cincinnati. The improvement of JJ has been some of the best improvement in a player I have ever seen.
Coming into his freshman year at Cincinnati, Justin Jenifer wasn't anything to flashy. He was a three star point guard ranked 27th nationally at his position and stood at just 5'9 and 173 pounds. However, Mick Cronin had been following this kid for a while and even went on to say that he was the best player in the nation in eighth grade.
Jenifers freshman year at UC was a little bit of a nightmare as he backed up proven point guard Troy Caupain and barely saw the court. He saw extended minutes in just two close games all year. He played 11 minutes in a tight win at ECU and 13 minutes in a loss at Houston. In both games combined he recorded just one point and two turnovers and one assist. After these two games, he didn't see the court the rest of the year as he did not play in the home finale, the AAC tournament, or their only game in the NCAA Tournament.
Jenifer's Sophmore year did see some improvement in shooting the ball, and this is where he first started to show some ball handling skills. However, he scored double figures just twice, and with the 4th leading scorer in the nation in Cane Broome being eligible to play the following year, it looked like Jenifer would rarely see any meaningful minutes, or even just transfer. Jenifer ended his sophomore year averaging under 3 points a game and playing around 12 minutes a game. However, he was averaging 4 assists for every turnover.
Still searching for a spot on the team in his junior season, JJ opened up the year with a 15 point outing against Savanah State including 5 assists, which would end up being his calling card that year. Jenifer's assist/turnover ratio really off this year and in result, he saw an uptick in his minutes played being increased to around 20 per game. He was put in, in late game situation's in order to hold onto the ball and protect a late lead. Justin was cracking into the top 20 players in the nation in assist/turnover ration with a 4.6/1 ration. However, Jenifer still wasn't a threat scoring the ball with just two games he scored double figures in which lead to Cane Broome still seeing the bulk of the minutes. It once again looked like Jenifer would see some minutes his senior season, but Broome would continue to get all the important playing time, and Jenifer would be used just as a safety net.
JJ's senior season has been something rather remarkable. Not only does he lead the nation in assist to turnover ration by a pretty large margin, but he also turned into a legit three point shooter. He currently shoots 44% from behind the arc, ranking 2nd in the AAC. He has taking the starting job away from Cane Broome. Jenifer has never averaged more than 4.8 points a game in any of his season's at UC, but this year he is putting up more than 9 points a game, while scoring 10 games in double figures. He has also made the bigs Tre Scott and Nysier Brooks better players with his ability to get them the ball and find the open man. He hasn't had more than two turnovers in any game this entire season, which is actually pretty amazing all things considered.
The bottom line is, if Justin Jenifer hadn't taken his game up a notch, Cincinnati would probably be a bubble team this season. Instead they are a top 25 team because he has made everyone around him so much better, and plus he has emerged as scorer which draws more attention to himself. With more attention on him, he can find the open man and rack up more assists. This is a theme with Mick Cronin. He has been able to develop talent pretty good at Cincinnati. You are seeing it right now with Tre Scott, Nysier Brooks, and Keith Williams who have all improved this season more than anyone expected and it has the Bearcats in position to make a run in March.