College Basketball Saw Two BIG-10 Upsets on Sunday.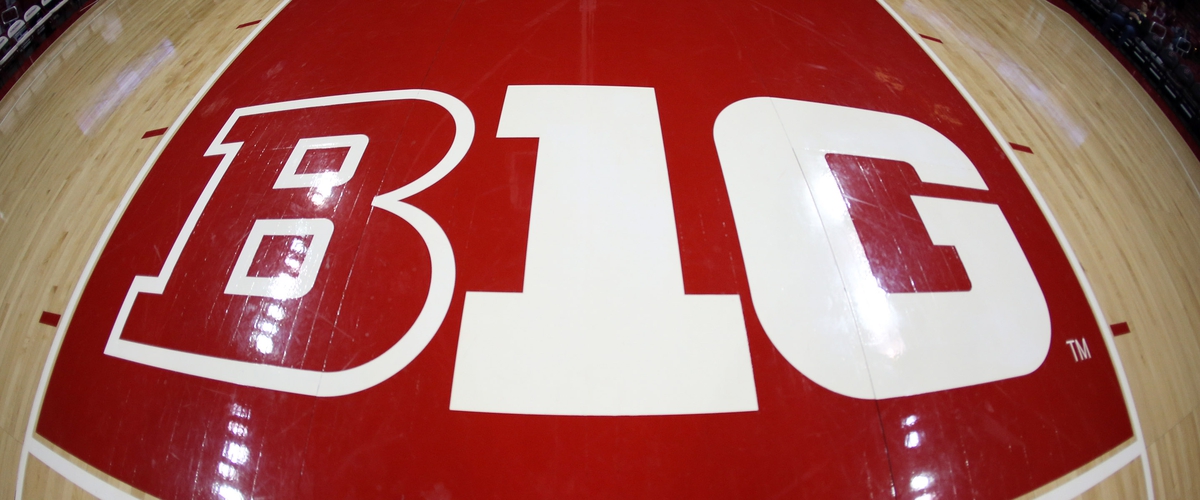 The BIG-10 basketball season is winding down, however it's not over yet. We saw two huge upsets on Sunday. No.25 Ohio State upset No.7 Maryland 79-72, this was a must win for Ohio State because they are in the 10th spot in the BIG-10. If they go below that they will have to play a first four game in the BIG-10 tournament.
We also saw Indiana upset No.10 Penn State 68-60 on Sunday. The Hoosiers needed this win badly to make their case for the NCAA tournament. If the Hoosiers can win out they're in the field in my opinion. The Hoosiers and Buckeyes are tied for the same BIG-10 Conference record of 8-8, however Indiana owns the tiebreaker.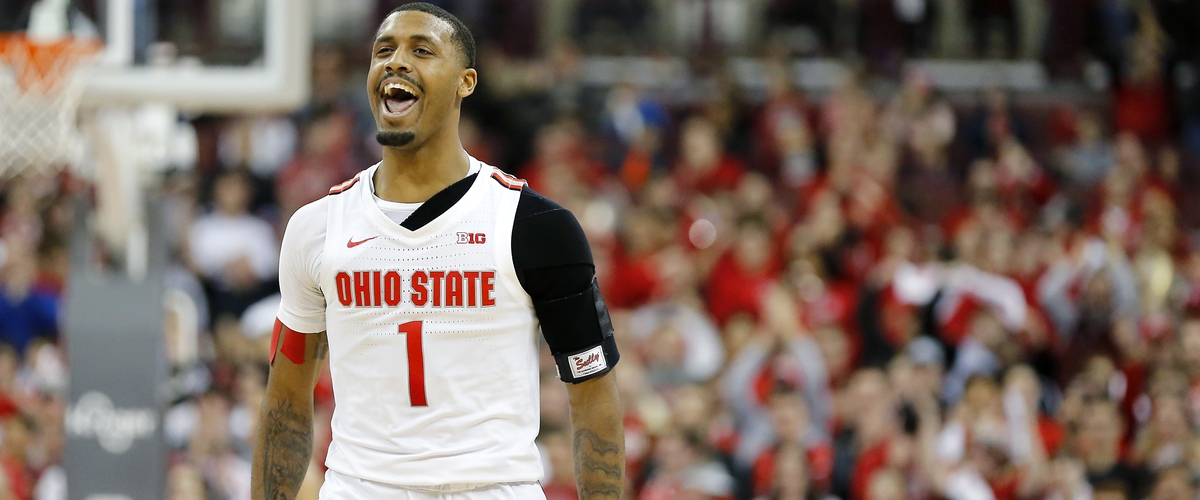 No.7 Maryland Vs No.25 Ohio State: The Buckeyes came to play on Sunday against seventh ranked Maryland and everybody expected the Buckeyes to be ready after the loss to Iowa on Thursday Night. And were they ready, you better believe it.
Luther Muhammad, went crazy on the floor today. Muhammad had 22 points, five rebounds, two assists and one steal. He had the game of his season. Kaleb Wesson, he almost had a double-double, he had 15 points, nine rebounds, three assists and two steals. Andre Wesson was good in his performance, he had 12 points, three rebounds and two assists. CJ walker had a performance off the bench, 12 points three assists and one steal.
The Buckeyes did a great job on defense in the game and it showed,. Anthony Cowan Jr could not get anything going. He only had 10 points and he fouled out of the game. Aaron Wiggins was the leading scorer off the bench as he had 20 points. But the Buckeye Defense showed up on this Sunday and that's how the Buckeyes won this game 79-72.
Ohio State head coach Chris Holtman said to reporters afterwards, " We're back in a big way." Ohio State has won their last four of five games and they have made their NCAA tournament resume look much better. The Buckeyes have beat four AP top-10 opponents this season. Ohio State head coach Chris Holtman also said, "We have a great team now and it showed especially today." The Buckeyes were No.2 in the country at one point and then they hit a rough spot losing six in row at one point. Now the Buckeyes find themselves making a better case for the NCAA tournament.
As it stands at the moment Ohio State is on the 6-line for the NCAA tournament This was what Ohio State needed after losing badly at Iowa. As for Maryland they were on the 2-line, that's going to change after losing on Sunday.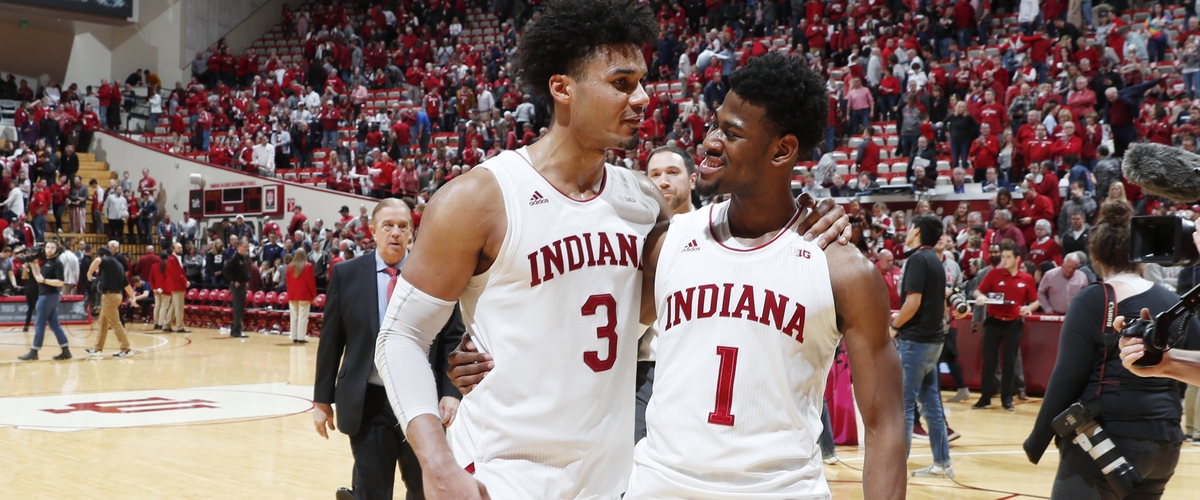 No.9 Penn State Vs Indiana: This was the 35th anniversary of Bobby Knight's infamous chair throw in Bloomington, thankfully no chairs went across the free throw line on Sunday. But Indiana did score a huge upset win over ninth ranked Penn State 68-60. Indiana was in need of this win because they are on the bubble as one of the last four into the field, according to ESPN's Joe Lunardi.
Indiana won this game by sharing the basketball and getting the win. Al Durham was the leading scorer for the Hoosiers. Durham, had 14 points and three rebounds. Trayce Jackson-Davis, he had a double-double with 13 points, 10 rebounds, one steal and one block. Rob Phinsee, he may only have scored seven points however he also had five rebounds, two assists and five huge steals, that's why Indiana also won the game.
Penn State made a mistake of relying on one player, Lamar Stevens, yes Stevens had 29 points along with six rebounds however he was one of only two Penn State players in double-figures on Sunday. The other player was Myles Dread, he only had 10 points, three rebounds and two steals, not impressive when you're raked in the top-10. Penn State was without Myron James due to an undisclosed illness. James averages 14.1 PPG and his absence was noticed by the Nittany Lions on Sunday.
Penn State head coach Patrick Chambers said afterwards, " We learn how to share the ball. But when one player can score you're not going to win." Chambers also said, " We made a mistake on relying on one player and that's why we lost."
Indiana head coach Archie Miller said afterwards, " We won this game because we had everything going for us at home this season." Indiana will be making a run for the NCAA tournament. Right now we are on the bubble, but in a much better position before this game."
As it stands right now, Indiana is on the bubble, they are on of the last four into the field. The Hoosiers find themselves on the 12-line having to play a first four game. The Hoosiers have won three of their last four games and they are playing better. Penn State on the other hand has cooled off a little bit losing two in a row. They will lose several spots in the next AP top-25 poll after losing to unraked Illinois and now losing to Indiana on Sunday. Penn State was on the 4-line for the NCAA tournament and they will slide on that when the next bracketology report comes out this week.
Bottom Line..
---