Ohio State Head Coach Football Coach Ryan Day Gets Contract Extension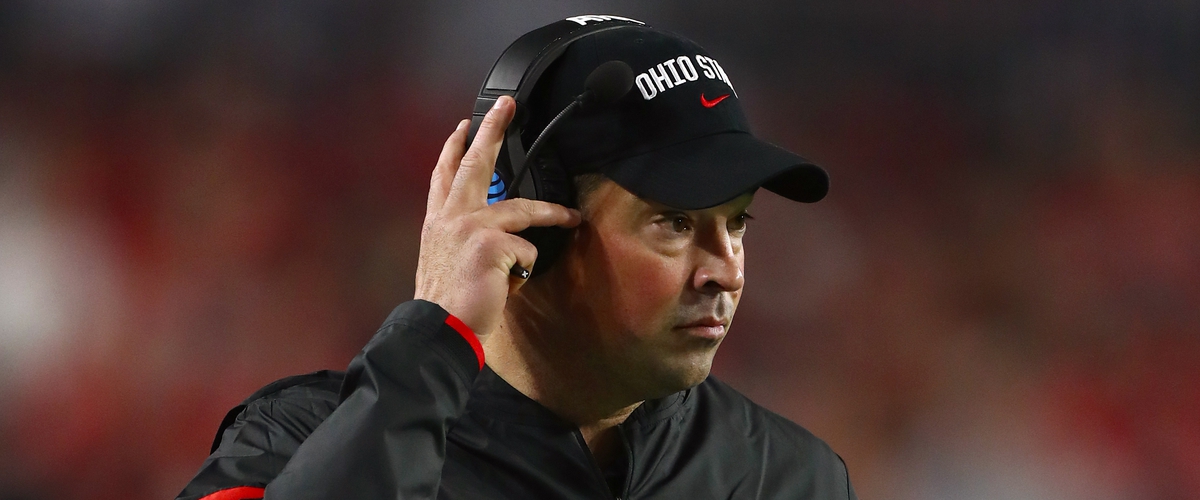 Ohio State head football coach Ryan Day got some fantastic news on Tuesday. Coach Day was given a 3-year contract extension to coach the Ohio State Buckeyes. Coach Day was originally given a 5-year contract in 2018 worth $4.5 million. Coach Day took over the football program at Ohio State after Urban Meyer's retirement at the end of the 2018 season. Coach Day's new deal takes his salary to $5.375 millio0n retroactive to February 1st, his new annualized rate will go to $6 million beginning on July 1st of the year. Ohio State university will contribute $1 million to Coach Day's retirement fund on December 31st. Coach Day will be making more money starting in 2021 when his salary shoots up to $6.5 million and in 2022 it goes up to $7.6 million.
Ohio State head coach Ryan Day Himself said this. " It's an honor to coach at Ohio State and my family is very thrilled about the news I got today that I will be coaching the Buckeyes until 2022 or even longer. My family is very excited about the upcoming season."
Former Ohio State head coach Urban Meyer said " It's a thrill to have Coach Day Around. I taught him well and I wish him the best of luck this season. Me and Shelley are looking forward to it."
Ohio State Athletic Director Gen Smith had this to say. " It's wonderful to see Coach Day and what he's done for the Football Program. He's also told his players go out and make something of yourself off the field and be a mentor to somebody. I love what he's done for Ohio State."
Here's my take..
When Ohio State asked Ryan Day to fill in as head coach of the Buckeyes at the start of the 2018 season at first I was thinking, has OSU lost their mind. This was when Urban Meyer was suspended for his handling of the Zack Smith domestic violence case involving Smith and his wife at the time. Coach Day went 3-0 in Urban's absence. Coach Meyer came back then his health started to get in the way of his thinking and at the end of the 2018 season Urban Meyer stepped and gave the team to Ryan Day and the rest is history.
Look at what Coach Day has done in his first season, he went 13-1 he led the Buckeyes to the BIG-10 Championship and he won BIG-10 coach of the year. That was a great first season. Despite the loss to Clemson in the College Football Playoff Semi-Final, Coach Day continues to recruit like crazy and I promise you the 2020 Buckeyes are going to be something to watch.
We have and old saying when it comes to Ohio State Football.. We don't rebuild, We RELOAD!!!!!!.
Bottom Line..
---