Tony Romo Will Be Staying at CBS For The Long Term.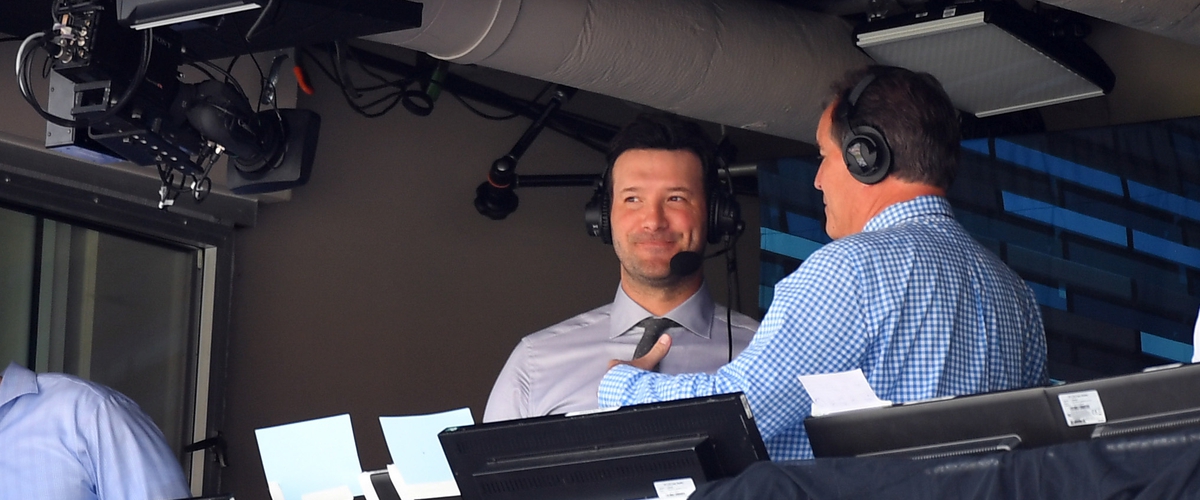 It looks like former Dallas Cowboys Quarterback Tony Romo will be staying at CBS for the long term. Romo and CBS both agreed to a long term deal. A spokesperson for the CBS network released a statement saying in part, " Mr. Romo and our network have agreed to a long term deal that will keep both sides very happy."
Tony Romo's deal is worth $17 million a year and it's more than five years according to sources. This deal is "significantly" longer than five years, a spokesperson said who is close to both sides. With this new deal Tony Romo is set to be the highest-paid NFL Analyst in television history. Tony Romo said that he was "very happy" with this new deal and he looks forward to returning to work and getting ready for another NFL season in the booth. Romo was partnered up with Jim Nantz at CBS. The play-by-play man himself said, Romo is "quick and he's got knowledge of the game". And his wit is very excellent, I look forward to working with him again this fall.
Romo, spent his entire 14-season career with the Dallas Cowboys before retiring in April 2017. In his 14 years as a player Romo, made $127.4 million as a player, according to spotrac.com. In those 14 seasons Romo made more than $17 million only three times.
$17.5 Million in 2007
$25.5 Million in 2013
$17 Million in 2015.
Here's my take..
So with the money that Romo will be making at CBS, no wonder he was a hot deal to anybody, he could have come out of retirement, but if you stop and think about what Romo has done you can see why he's retired. So in my opinion the Nantz-Romo partnership at CBS is perfect because let's face it, anything is better than Joe Buck and Troy Aikman at Fox Sports. I know that Nantz-Romo will be no Pat Summerall and John Madden but the Nantz-Romo deal is better than Joe Buck and Troy Aikman any day of the week.
Bottom Line..