David Ortiz Is Back In Boston For More Treatment.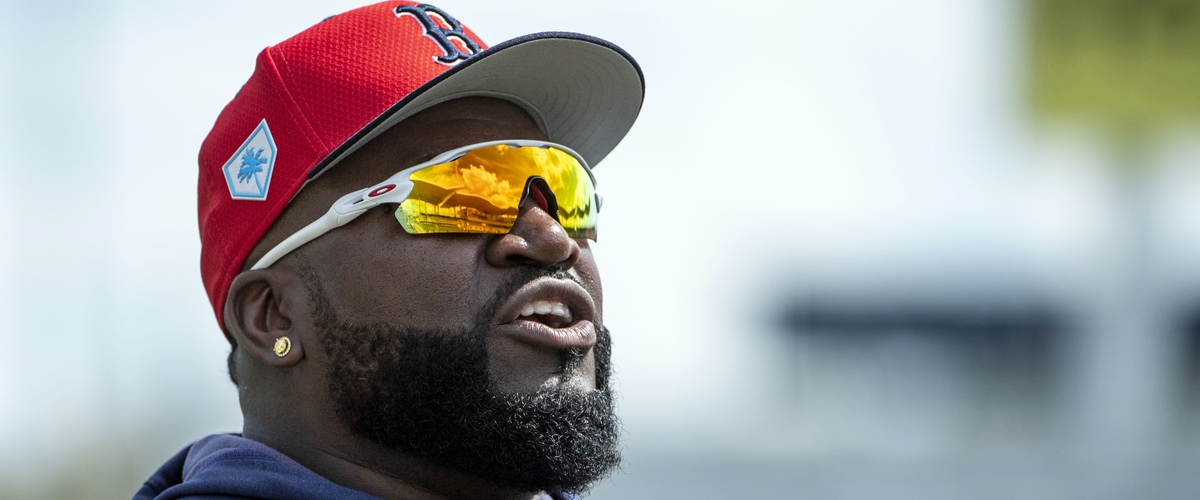 David Ortiz Is Back In Boston For All Of The Wrong Reasons. Ortiz Was Shot On Sunday Night By a Gunman In His Native Home Of the Dominican Republic The Shooting Occurred At The Dial Bar And Lounge In Eastern Santo Domingo. The Area Is Know For a Busting Nightlife Of Bar and Grills And Lounges In that Part Of the Country Of The Dominican Republic, He Was Shot At Point Blank Range, Ortiz Under Went Surgery On Sunday Night as a Team Of Surgeons Led By Dr. Able Gonzalez Operated On Ortiz For Six Hours On Sunday Night.
The Bullet That Went Through Ortiz Entered In His Back, And Came Out Through The Stomach. The Team Of Surgeons Had to Remove Ortiz's Gallbladder To Operate On The Live and Both Intestines Were Also Damaged So The Doctors Also Had to Operate On That During the Six Hour Procedure.
Doctor Able Gonzalez Was Asked About Ortiz's Life Expectancy The Doctor Responded Simply By Saying " When He Over Comes This, The Same As Before."
Now Here's What We Know About the Gunman, He Was Identified As 25 Year Old Eddy Feliz Garcia, and According to the Dominican National Police Director Ney Aldrin Bautista Almonte, Garcia Was Captured and Beaten By the Crowd In the Bar Where Ortiz Was Shot. The Gunman Had to Be Taken to a Local Hospital For Treatment After the Beating By the Crowd. Local Authorities Are Trying to Figure Out If Ortiz Was a Target Or Not And at This Point We Will Have to Wait and See On That.
Jason Varitek…
Former Red Sox Catcher Jason Varitek Told Reporters The Following...
" Big Papi Was a Big Friend and Teammate Of Mind and For Something Like This To Happen It Shocks Me and the Rest Of the Baseball Community." Before Tonight's Game Between the Boston Red Sox and Texas Rangers There Was a Moment Of Silence Before The Game To Pay Respect To a Player Who Was a Staple to The Boston Red Sox..
Here's My Take and My Prayers Go Out to BIG PAPI…
David Ortiz Spent 14 Years With the Boston Red Sox Before He Retired. Try This For Size, 10 All-Star Appearances, Three World Series Rings All With The Red Sox, 2013 World Series MVP To Go With All That. Now That's Hall Of Fame Worthy. But What Happened To Big Papi In His Homeland On Sunday Night Was Just Another Shooting That Did Not Need to Happen. Like I Said We Don't Know If Ortiz Was the Target Or Not, But I Hope the Person Or Persons Are Brought to Justice and Are Sentenced To Prison. There's No Reason For This What So Ever.
It's Time For All Of These Shootings to Stop, Can't We All Just Get Along For the Love Of God, This Has Got To Stop Because Where Are We At In Society Today. People Killing Or Hurting Other People and For What Their 15 Minutes Of Fame. Well Let Me Say this To Eddy Feliz Garcia, I Hope You Rot In Prison For 20 to 30 Years, You Want You're 15 Minutes Of Fame You and Your Partner If you Have One are Going to Do at Least 20 To 30 Years In Prison and For What. You Shot Somebody, But When That Somebody Is a Big Name Celebrity Like David Ortiz, There's Going to Be No Mercy. And I Hope And Pray To God You Get the Book Thrown At You. And You Better Pray Big Papi Does Not Die Or You Might Not See a Judge Or Jury Because that Beating You Got that Night Is Going to Be a Cartoon Show Compared to What Will Happen If Ortiz Dies In Boston.
AND BIG PAPI I AM PRAYING FOR YOU MY MAN AND I HOPE YOU PULL THROUGH.
---