Here's My Take On The Weekend in College Football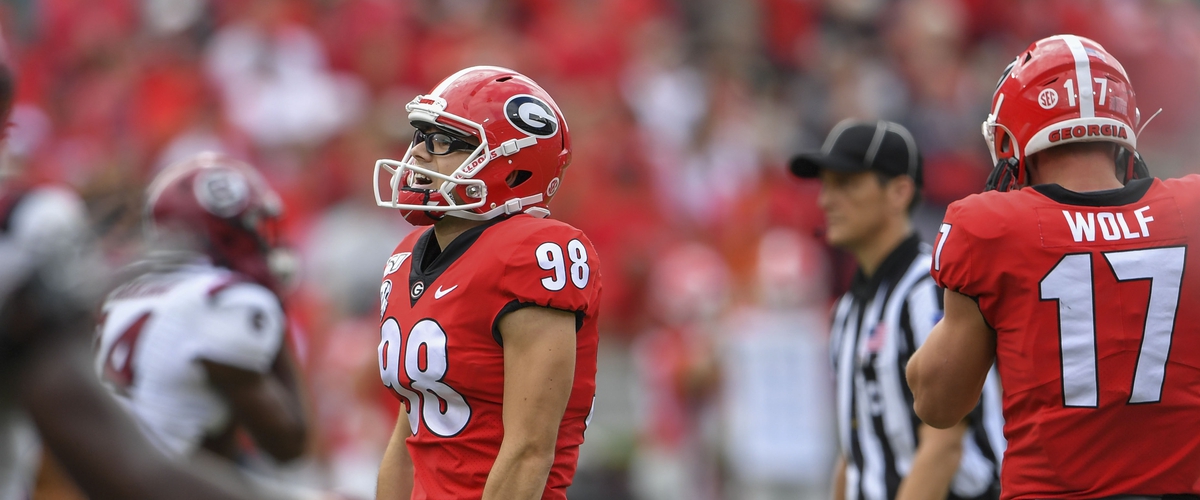 Well Ladies and Gentlemen, Week 7 of the 2019 College Football Season is now in the books. I am going to give you my take on the weekend that was form South Carolina upsetting No.3 Georgia, The Red River Shootout between No.11Texas and No.6 Oklahoma, to the BIG-10 battle that had everybody talking, I'm talking about No.10Penn State And No.17 Iowa.
The picture you see above you is Georgia Bulldogs placekicker Rodrigo Blankenship, he missed two crucial field goals in overtime against South Carolina on Saturday. But don't just blame him for the loss, Jake Fromm deserves some blame, actually he get's most of the blame for what happened.
Jake Fromm, He went 28/51 for 295 yards, 1 TD and 3 INT'S, and on of those Interceptions was a pick 6.
I will give credit where credit is do. South Carolina won that game despite only having 16 1st downs, 297 total yards for the game and being penalized 11 times for 68 yards.
It was South Carolina's defense that won this game. The South Carolina defense had 3 sacks, 6 tackles for loss and caused 4 turnovers total in the game. But the real hero for the Gamecocks was Israel Mukuami, he had 3 interceptions for 53 yards total and he's the one that had the pick 6 in the game.
And yes I did not lie about the turnovers, Georgia did have 4 turnovers in the game and that's why they lost.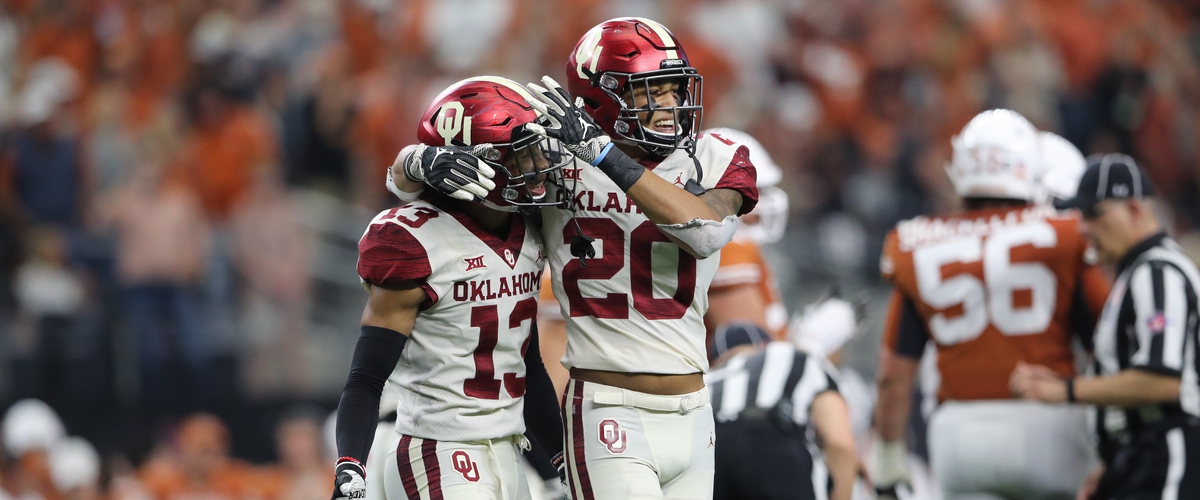 If you think I forgot about the Red River Showdown between No.6 Oklahoma and No.11 Texas, You are sadly mistaken.
The 2019 rendition of the Red River Showdown might has well have been the Jalen Hurts show. Hurts went 16/28 for 235 yards, 3 touchdowns and 1 interception. Hurts also carried the ball 17 times for 131 yards and had a touchdown on the ground. But it wasn't all Hurts, he had some help form CeeDee Lamb, he had 10 catches for 171 yards and he was Jalen's favorite target with three touchdowns.
Oklahoma flat out dominated this game despite two turnovers and only going 3-12 on 3rd down.
But if you want to give out the game ball for this game, you have to consider the Sooners defense. The Sooners defense had 15 tackles for loss and they sacked Sam Ehlinger 9 times in the game, they also limited Texas to 310 yards total offense for the game. Sam Ehlinger was not much of a bright spot at all, he only went 25/37 for 210 yards and that was it for him in the 2019 rendition of the Red River Showdown.
The Texas Longhorns in my opinion are now eliminated form any talk of the College Football Playoff race. These two teams will meet again in the BIG-12 Championship game because let's face it outside of these two teams the BIG-12 is not that strong at the moment.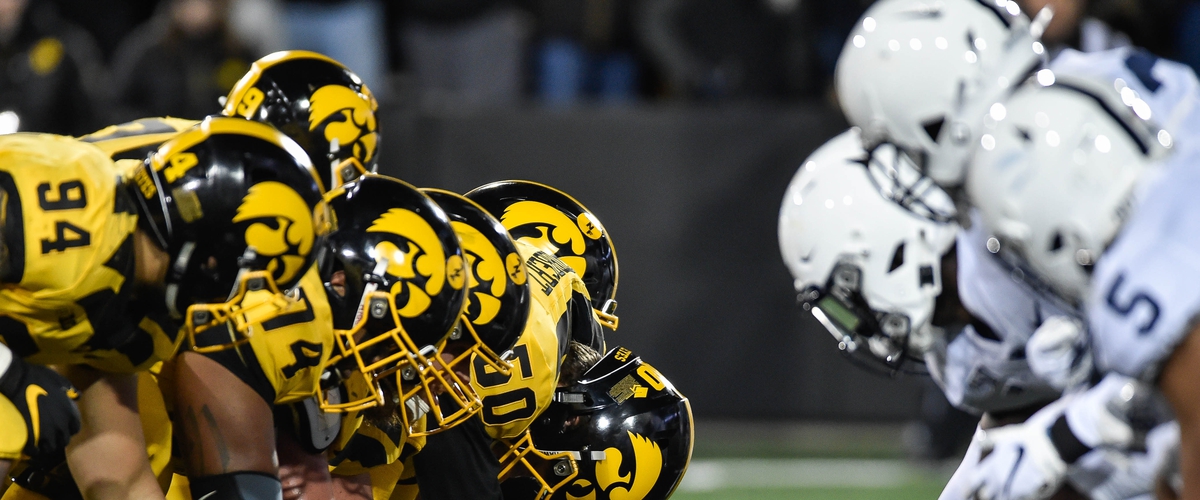 The BIG-10 battle of the week was No.10 Penn State Vs No.17 Iowa. This was a lot at stake in this game and I mean a lot at stake. What was a stake you ask, well Penn State was trying to win a road game against a ranked opponent under Head Coach James Franklin. Iowa Coach Kirk Ferentz was trying to rebound form a 10-3 loss against Michigan one week earlier.
Penn State won this battle 17-12 and it was a great battle all the way around. Penn State won despite only having 294 yards off total offense for the game, they were also penalized 8 times for 80 yards, but it was Iowa's 2 turnover that caused the Hawkeyes to lose this game.
Sean Clifford and Noah Cain Deserve the game ball for this game. Clifford went 12/24 for 117 yards and 1 touchdown, not spectacular but he got the job done. Cain had 22 carries for 102 yards and 1 touchdown himself.
As far as Iowa goes, they had two costly turnovers in the game and they could not get going at all on offense. Nate Stanley went 25/43 for 286 yards, 1 touchdown and 1 INT. Iowa has struggled the last two games having 6 turnovers combined.
Iowa coach Kirk Ferentz said afterwards " We could not capitalize on Penn State's mistakes all game. We had chance after chance to really do some damage and we did not do that in the game." Iowa really put themselves in a bad way because right now the Wisconsin Badgers are running away with the BIG-10 West and Iowa Needs a Miracle.
And as far as Penn State Goes, This could be the game that helps Penn State Coach James Franklin, and here's why. For many years since Penn State had to suffer because of the Jerry Sandusky mess the Penn State football program was wiped off the map. It wasn't until 2016 when Penn State Upset No.2 Ohio State that Proved Penn State was back in a big way.
Coach Franklin said his next big goal is to get out form the shadow of the Ohio State Football team. But Franklin did say let's take it one game at a time. Penn State has Michigan on Saturday night in happy valley and if it all fans out right Penn State could have the chance the 2nd to last week of the season to upset Ohio State on the Road.
But we have a long way to go before we get there so Penn State once again is in the middle of it in the BIG-10 East.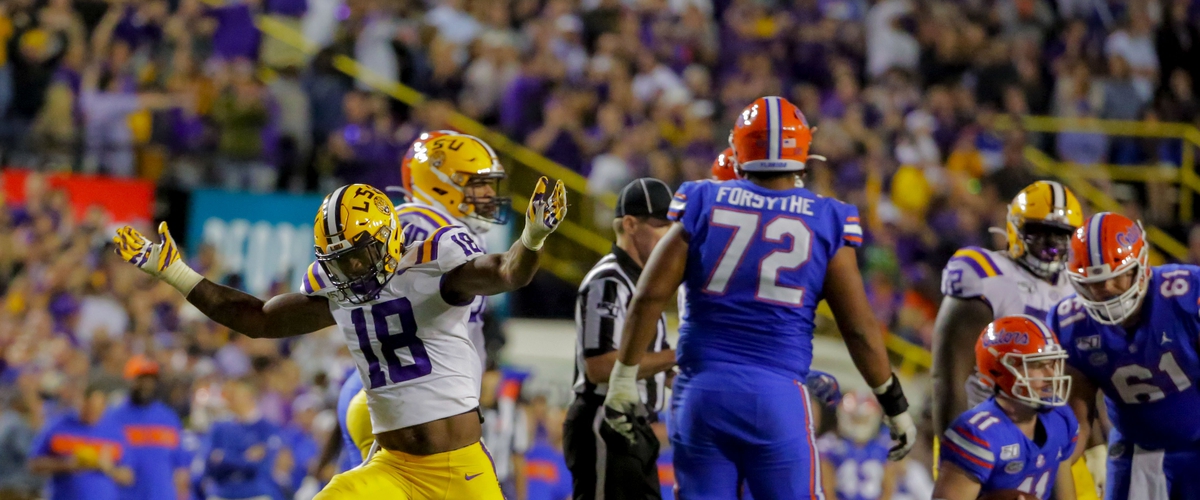 The big main event was in the Baton Rouge in death valley between No.7 Florida and No.5 LSU. This game was crazy right form the word go. LSU's offensive line did not allow a sack for the game, that's impressive.
Joe Burrow went 21/24 for 293 yards and three touchdowns in the game and his favorite targets were Ja'marr Chase and Justin Jefferson.
Chase had 7 catches for 127 yards and 2 touchdowns. Justin Jefferson had 10 catches for 123 yards and a touchdown himself. But we also had a running back that ran like crazy, Clyde Edwards-Helaire had 13 rushes for 134 yards and 2 touchdowns on the ground.
The Florida Gators were basically tiger meat form the start. Kyle Trask did go 23/39 for 310 yards, 3 touchdowns and 1 interception. The Gators managed to stay with LSU but the Tigers were just to much in the game on Saturday Night.
Florida head coach Dan Mullen Said that the Injuries to the defense finally caught up with us on a night that we needed everybody healthy. The Tigers offense was just to good all night, Mullen Said,
This game meant a lot to the SEC as a whole. With Florida and Georgia Losing it means we could at the very least have a one loss SEC east champion. These two teams will faceoff in in The World's Largest Outdoor Cocktail Party somewhere down the road.
As for LSU, they are on a Collision course with Alabama as the winner of this game in a few weeks could win the SEC west. The battle for the west will be in November and this game as more meaning because somebody could be eliminated for the College Football Playoff discussion.
Now that week 7 is in the books, what will week 8 bring, we don't know for sure.
Bottom Line..
Final Scores
South Carolina beat Georgia 20-17 2/OT.
Oklahoma beat Texas 34-27.
Penn State Beat Iowa 17-12.
LSU Beat Florida 42-28.