It's Time For a National League Checkup.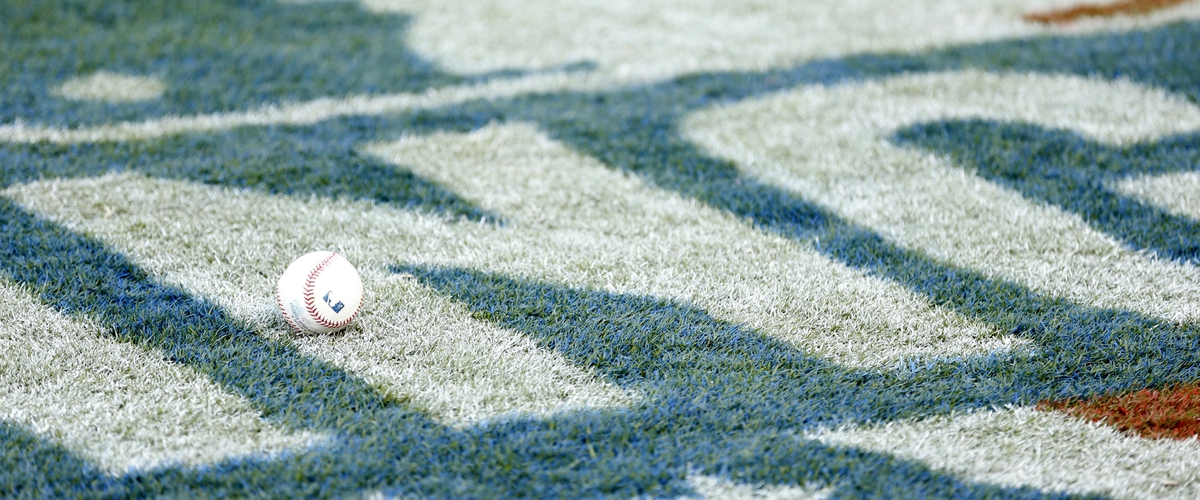 We Are Now Passed The Midway Point Of The 2019 MLB Season And I Have Already Did An American League Checkup. I Am Now Going To Do a Checkup For The National League, And Here's How It Works. I Am Going to Give You My New Predictions For Who's Going to Win Each Division And I Have Changed My Mind On a Couple Of Them And You Will Get My New Predictions.
Let's Get Started...
The National League West, If You Do Not Pick The Dodgers To Win The Division You Need Your Head Examined, And By The Way This Is a No Brainer.
Los Angeles Dodgers.
The Dodgers Have The Best Record And a Possible NL MVP On The Team. And They Could Have The NL Cy Young. Cody Bellinger, What Has He Done Wrong All Season Absolutely Nothing, Cody Bellinger, Has Dominated The First Of The National League, 27 HR, 67 RBI'S And With .346 Batting Average Where Can You Go Wrong, And Oh Yeah He Has An OPS Of 1.137, How Can You Not Say Belling Is Candidate For National League MVP. Now As Far As The Pitching Goes, It's Been Nothing But Hyun-Jim Ryu, He Has Great Command On All Of His Pitches. Ryu Is 2nd In Strikeouts Just Behind Walker Buehler And With An ERA Of 1.92 What Could Go Wrong, Hopefully In Los Angeles Nothing. The Dodgers Will Win The NL West, If They Don't I Will Send a Personal Letter Of Apology To The Team That Overtakes Them At The End Of The Season.
The National League East, My Pick Was The Phillies, Now I Am Changing My Mind And Going With The Atlanta Braves And Here's Why.
Atlanta Braves..
The Braves Were 3 1/2 Games Out Of The National League East Back In Late May But Thanks To The Phillies June Record They Find Themselves Leading The Division. And You Can Thank The Braves Two Power Hitters, Freddie Freeman And Ronald Acuna Jr. Freeman Is Hitting .309 And He Leads The Team In Home Runs With 22, RBI's with 65 And Hits With 104, Freddie Freeman Has Been The Star. Bit Don't Forget About Ronald Acuna Jr, With 20 Home Runs And 52 RBI's He Has Been Great In a Supporting Role, .292/.375/.509, And as You Can See The Numbers Don't Lie People.
The Pitching Can Be Good Or Bad For The Braves, So I Am a Little Concerned About That. Max Fried Has The Most Strikeouts On The Team With 90 K's This Season And He Is 9-3, But He Does Have a 4.04 ERA. If Fried Can Bring The ERA Down He Might Be a Better Pitcher. Julio Teheran Is The Pitcher That Has Me Worried, He Does Have 85 Strikeouts This Season, However He Does Have a 5-6 Record With The Team Best 3.99 ERA, Teheran Needs to Get Some More Wins Under His Belt If He Wants More Starts. Luke Jackson Is The Best Bullpen Pitcher The Braves Have And The Only Closer That Atlanta Has. Jackson Has 13 Saves Along With a 3-2 Record Along With a 2.85 ERA. The Braves Pitching Is 50-50 At The Monet Because We Have Starters And Bullpen Guys Who Need Some Work. But I Feel Good About The Braves Chances Of Winning The NL East.
Philadelphia Phillies..
This Was a Phillies Team That Won The Bryce Harper Sweepstakes During The Past Offseason. They Were Picked to Win The NL East. Let's Go Back To May 29th, The Phillies Had a 3 1/2 Game And Then All Of The Sudden The Wheels Fell Off. They Went 11-16 In June And Now Find Themselves 4 1/2 Games Back Of The Braves In The NL East. So What Happened, The Phillies Lost Games Almost Every Which Way Possible. But Despite All Of That The Phillies Are In Striking Distance But They Need Work Almost Everywhere. Cesar Hernandez, He Is Hitting .283 But Only Has 7 Home Runs And 37 RBI's To Show For It. What About Bryce Harper, The Player Who Was Supposed To Save The Day, Well He Is Hitting a Respectable .247 Along With 15 Home Runs And 59 RBI'S. The Team Leader Has Been Rhys Hoskins, With a .263 Batting Average And He Leads The Team With 19 Home Runs And 55 RBI's. The Phillies Hitting Needs To Start Producing In The 2nd Half And Stop Giving Games Away If They Want To Win The NL East.
The Phillies Pitching Has Been Decent Enough To Catch The Braves But It Needs Work. Aaron Nola Is The Highlight Of The Staff With 118 Strikeouts This Season, Nola Does Have a 7-2 Record With a 3.89 ERA Jake Arrieta, He's Been Up Or Down This Season, He Has 4.43 ERA And a 8-6 Record. Zack Eflin, He Leads The Team In ERA With a 3.34 Mark This Season, But He Has a 7-7 Record. Hector Neris Has Been The Go To Guy In The Bullpen With 17 Saves And a 3.09 ERA. Some Of The Phillies Pitching Staff Need To Pick It Up If They Want To Catch The Braves In The NL East Race.
The National League Central, We Technically Have a Three Team Race In The Division, I Will Give You My Pick At The End.
Milwaukee Brewers..
The Brewers Might Have The NL MVP, Christian Yelich Has Dominated For The Milwaukee Brewers. He's Hitting .328 And With An OPS Of 1.137 How Can You Not Vote Him MVP. He Leads The Team In Everything From Home Runs To Slugging. But The Moose Mike Moustakas Has Been Great In a Supporting Role. He Does Have 24 Home Runs Along With 52 RBI's This Season So You Can Say The Moose Is Loose. But I Have Not Forgot About Yasmani Grandal, He Has 18 Home Runs And 47 RBI's This Season. So There's The Big Three In Hitting.
What About The Pitching For The Brewers, The Brewers Staff Has a Team ERA Of 4.55 This Season. Brandon Woodruff Leads The Staff With 120 Strikeouts This Season And Woodruff Is 10-2 with a 3.79 ERA And He Would Be Somebody I Want In a BIG GAME. Zach Davies Leads The Team In ERA With a 3.24 ERA This Season Despite Only Having 59 Strikeouts This Season. The Best Bullpen Closer the Brewers Have Is Josh Hader He Could Be Somebody Big In The Next Few Years. But Anyway He Has 20 Saves With a 2.16 ERA.
Chicago Cubs..
What's Going On With The Cubs, They Have Lost Their Last Two Games By a Combined Score Of 23-6 Over The Pittsburgh Pirates. But Before That They Lost a Series To The Cincinnati Reds. The Reds Took Two Of Those Games By a Combined Score of 20-9. The Cubs Went 14-15 In The Month Of June, But Despite All Of That They Are Only One Game Back Of The Brewers In The NL Central Race. Javier Baez Has Been The Hot Hitter with 21 Home Runs, 57 RBI's, 96 Hits, .285/.322/.552/, So Baez Has Been Hot All Season For The Cubs And With Good Support From Kris Bryant And Wilson Contreras The Cubs Will Be Able To Do Some Damage.
But Again It's The Pitching That Has Done The Cubs In All Season. I Know That The Cubs Have a 4.12 ERA As a Team. But When You See What These Pitchers Have Done You Will See What I Mean. Kyle Hendricks Leads The Team In Wins With a 7-6 Record And He Does Have a 3.45 ERA With 79 Strikeouts To His Credit. But Hendricks Needs to Go Further Into Some Games Because If He Doesn't He Struggles Badly And His Record Shows It. Cole Hamels, I Would Take Him In My Rotation, How About a 6-3 Record With a 2.98 ERA And He Does Have 97 Strikeouts This Season, Cole Keep Up The Good Work. Yu Darvish Does Lead The Team With 105 Strikeouts, But He Only Has a 2-4 Record With a 4.98 ERA. Darvish Has Had More Bad Days This Season And It Has Shown. The Cubs Pitching Staff Needs Work If they Want to Win The Central.
St Louis Cardinals..
The Cardinals Have Had An Up And Down Season. At One Point They Led The NL Central. Now They Are only Playing .500 Baseball. And The Cardinals Got More Bad News. Matt Carpenter Is Headed For The Injured List Due To a Back Injury. The Cardinals Right Now are Batting .241 As a Team. Marcell Ozuna Has Been Hitting .259 With 20 Home Runs And 62 RBI's. Yadier Molina, He's Only Hitting .246 And That's Low For Him, But Molina Has 14 Home Runs And 31 RBI's. Paul Dejong, He Leads The Team In Hits With 80 And He's Hitting .260. I Expected The Cardinals Hitters To Do Better Than They Are Right Now. This Is Low For The Red Birds. The Cardinals Hitting Needs To Get Better Now Or The Cardinals Are In HUGE TROUBLE.
The Pitching For The Cardinals Has Been Somewhat Of a Nightmare. John Gant Leads The Team In Wins with 7 And He Has a 7-0 Record, But Here's The Deal Gant Is a Relief Pitcher With Three Saves But He Does Have a 2.32 ERA. Dakota Hudson, He Has a Team Leading ERA With 3.40 And With a 6-4 Record And 62 Strikeout Hudson Is Doing His Best. Keep Trying Hudson And You Have Better Days. Jack Flaherty Now He's Either Has Or He Doesn't. He Leads The team In Strikeouts With 94, But He has a 4-5 Record With a 4.75 ERA. Jordan Hicks Is The Best Bullpen Pitcher And The Only Closer the Cardinals Have. How About 14 Saves Along With a 2-2 Record. He Also Has a 3.14 ERA. The Cardinals Have Some Work To Do With The Pitching Staff.
My Original Pick Was The St Louis Cardinals, But I'm Going to Change My Mind And Go With The Milwaukee Brewers To Win The NL Central Because Of The Yelich Factor.